Our natural world offers so much beauty and peacefulness all around us everyday. So why not bring some of those nature inspired touches into your home to add an extra level of calm to your space? We have compiled a list of ways to add hints of nature all throughout your home to turn it into your dream oasis.
Add Some Greenery
Plants are one of the easiest ways to bring the outdoors in and ultimately improve the atmosphere of your home. Greenery helps to both add some pretty color and keep your air clean. Having those touches of nature and taking care of a few houseplants have also been cited to decrease anxiety. You can get started with this by just getting a few clippings from your backyard!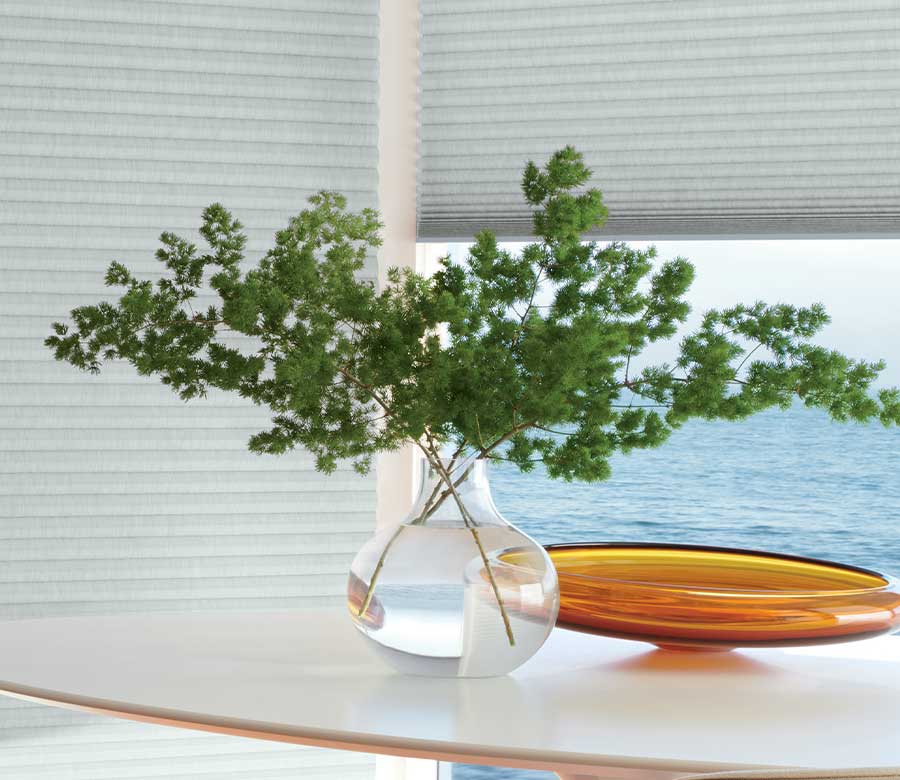 Your View is Key
Whether you have city views or a beautiful yard, your view might be one of the reasons you fell in love with your home. There are two big issues you may face that revolve around your windows. Do you struggle with having limited time to enjoy the outdoors from the comfort of your home? If you face a lack of privacy and bright, direct sunlight, sheer shades could be perfect for you! They offer a soft filter to the light to reduce the glare but still allow you to enjoy the natural light, and also add a sense of privacy from the outside world.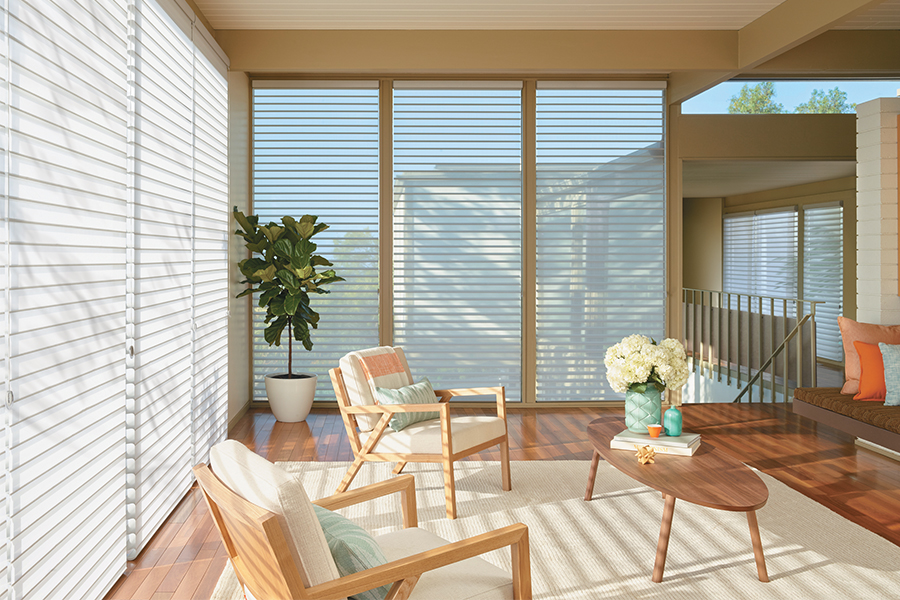 Textures Go a Long Way
There are so many ways you can add in nature inspired textures throughout your space. Changing up these textures and adding a few different ones to each room will heighten every space in your home. Think, different types of wood, natural fabrics, cane or wicker… the options are virtually endless. Just look at how these roman shades complete the space.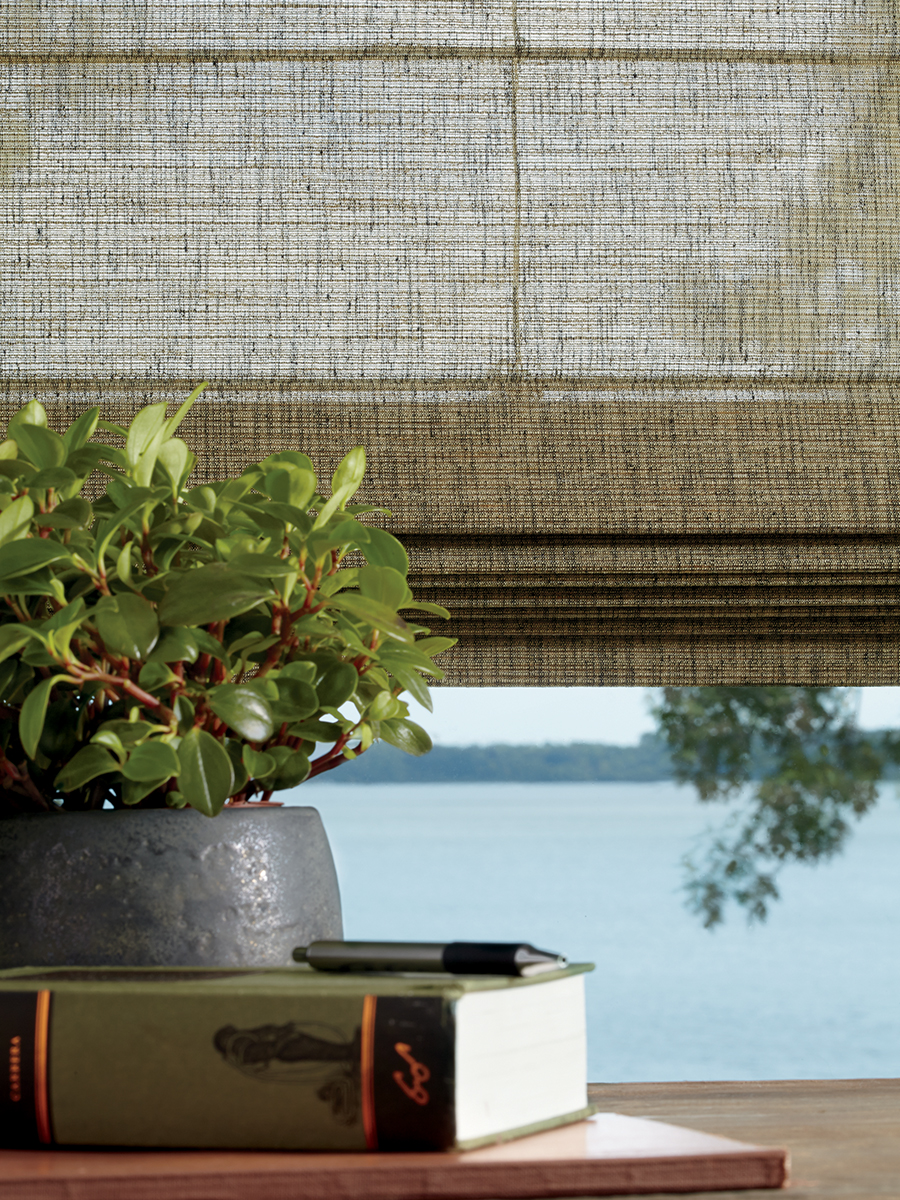 Embrace the Season
With each season, it's possible to find joy in switching up your decor. If that isn't completely up your alley, but you do want to fully embrace the Minnesota summer in your home while it is here, focus on your windows! Your landscape and the world around you can paint a stunning picture for each time of year, and even better, you can enjoy it from both inside and out. But adding a nice treatment to your windows allows you to enjoy sights and nature when you'd like while having the opportunity to block it out if there's simply too much natural light flooding in at times.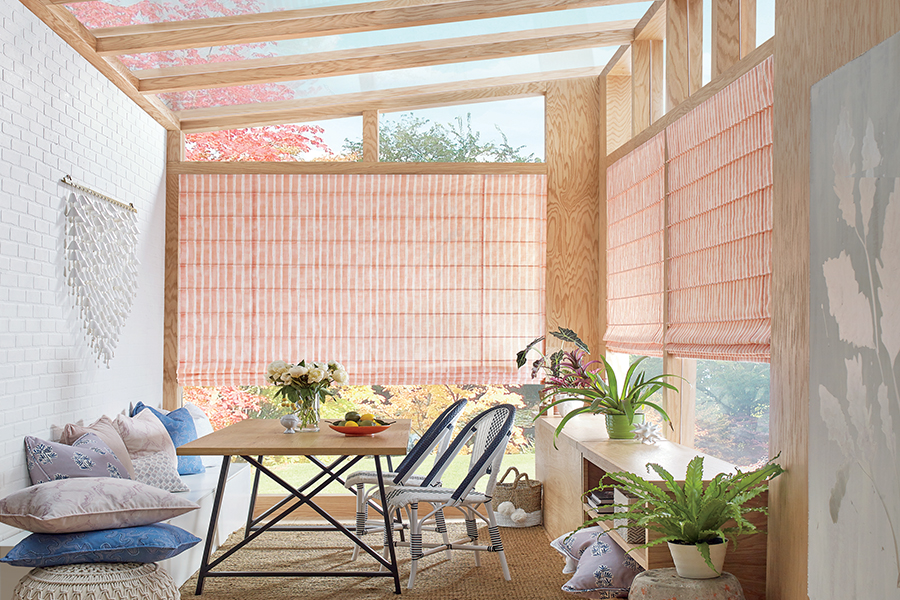 We Can Help with Nature Inspired Touches
Here at Aero Drapery & Blind, we have countless options of colors, patterns, and textures for any window treatment needs you have. Whether you would like to frame out your windows to enjoy the natural masterpiece outside or be able to block out the brightest, and hottest, midday sun when the day feels long, we have you covered! Our team is eager and happy to help find the best solutions to meet your style and functionality must-haves. Contact us today for your FREE consultation.