Vinyl Shutters
The Palm Beach™ PolySatin™ Collection
This collection of vinyl shutters from Hunter Douglas has it all–including the perfect balance of classic styling with smart innovation…
Specialty Shapes Accommodate Custom Designs
Customized Door Handle Cut Outs
Durability for High Temperatures and Humidity
Motorized Shutters to Adjust with Remote, Voice or Smart Phone
Known as a superior product, Hunter Douglas Shutters were designed to protect against damaging UV rays, guaranteed against peeling, discoloration, warping, cracking or fading. They were created with rooms of high heat & humidity in mind. Designed to withstand moisture & damage from the natural elements, you'll enjoy your investment for years to come. In addition, these vinyl shutters are available in a selection of popular white finishes. The convenience of motorized shutters sets them apart from the rest.

Back to products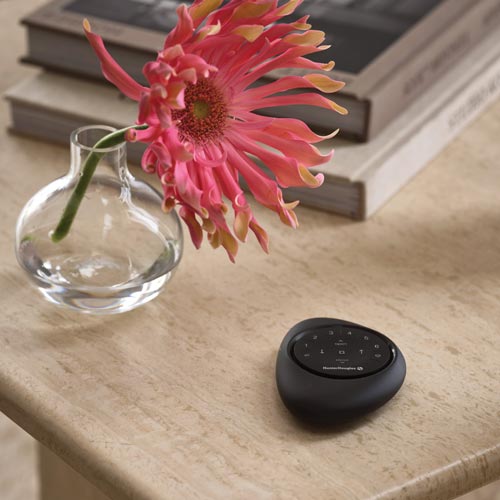 Automation
It's a great way to make adjustments for the perfect balance of privacy and light control…Automatic Shutters. The control happens in an instant as louvers adjust open or closed with a tap on a remote or smart phone. You can even integrate your smart shutters with your smart home system to experience voice commands and scheduled adjustments.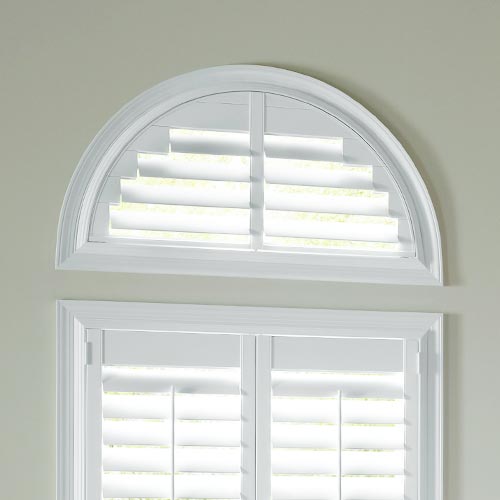 Specialty Shapes
The custom windows in your home need coverage, but specialized coverage that enhances the detail they bring to your home. Vinyl shutters are ideal for these specialty shaped windows, as they offer timeless design, but also withstand the elements. You'll enjoy the privacy and light control that you need, while highlighting the architectural details that make your home special.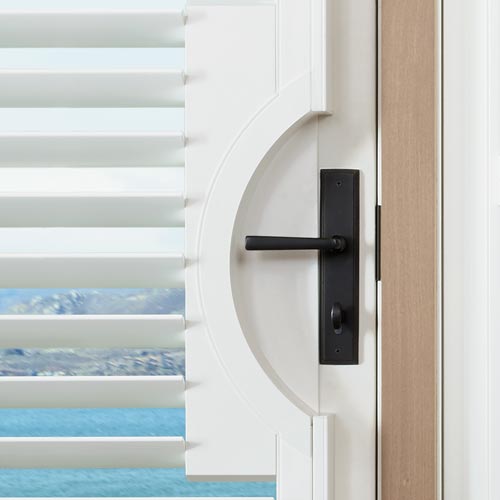 Door Handle Cut Outs
The function of your door is a top priority. When choosing coverings, the ability to turn the door knob or handle should be factored in, along with the shape of the area surrounding it. Custom shutters will allow you to feature a door handle cut out, which creates a specialty shape to effortlessly operate the door handle. They are an ideal way to cover patio doors and french doors for light control and privacy.