Have you heard? Hunter Douglas has just announced their newest product: motorized shutters. They've taken the classic styling of Palm Beach shutters and added on PowerView motorization, giving us ultimate control. Use your Pebble remote, smart device, or your voice for instant control over privacy and lighting. See them in action on the Hunter Douglas website! Are you ready to see all the incredible benefits these shutters have to offer? We're here to show you how you can take control of your environment. Take a look!
Customized Look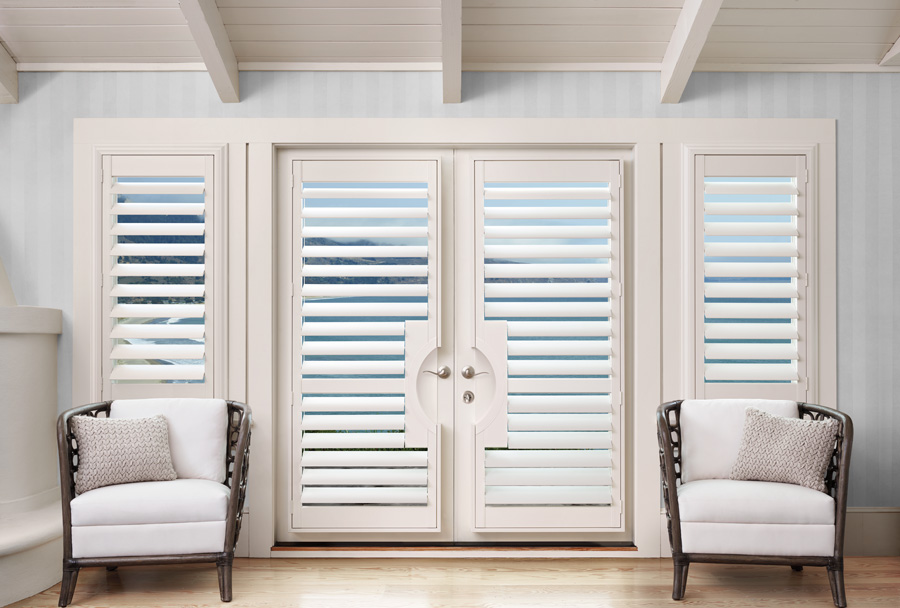 Plantation shutters have been styling homes with a classic design for years. The door handle cutouts and split tilt design also bring a custom look to windows, making them even more special. Now, we're adding motorization for custom control. Go from daylighting to blackout in an instant. Need a bit of privacy? Close just the bottom half of your motorized shutters with the split tilt design. You can change your ambiance from the comfort of your couch! The list of benefits goes on…
Breathtaking View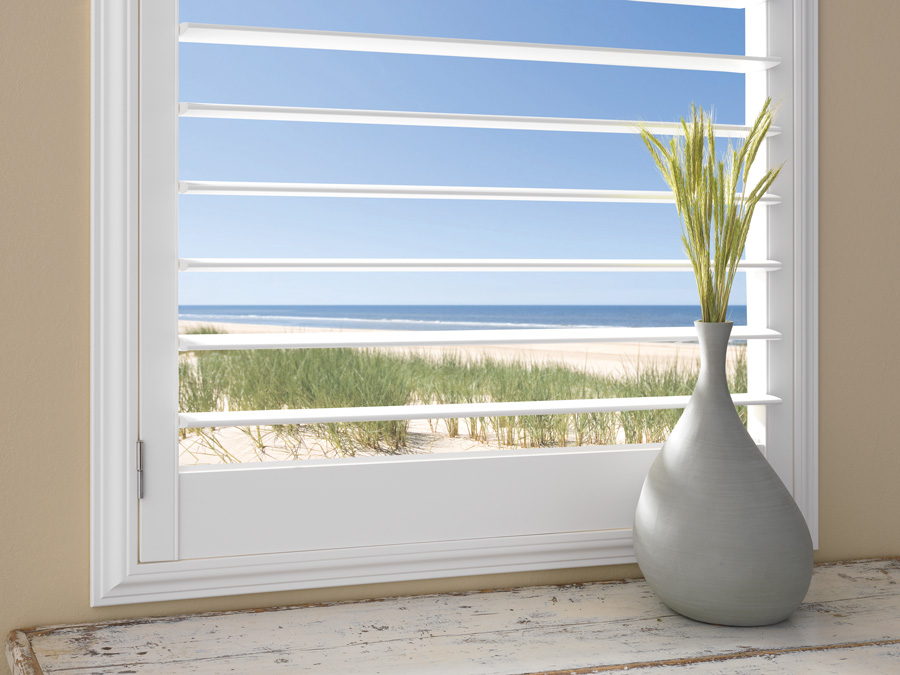 Shutters are loved for many reasons, but one main benefit is the amazing view-through. If a dynamic backdrop sounds appealing to you, look no further than motorized shutters. Window treatments should enhance your view, not block it! And, now, you can enjoy your view at the touch of a button. Want even more convenience? Create a schedule and let your shutters do all the work.
Simplify Your Lifestyle
If you have a smart home system, you know how miraculous they are! Voice control lets you create grocery lists and make appointments in an instant. You can change your home's temperature, set the oven timer, and now, you can control your entire atmosphere.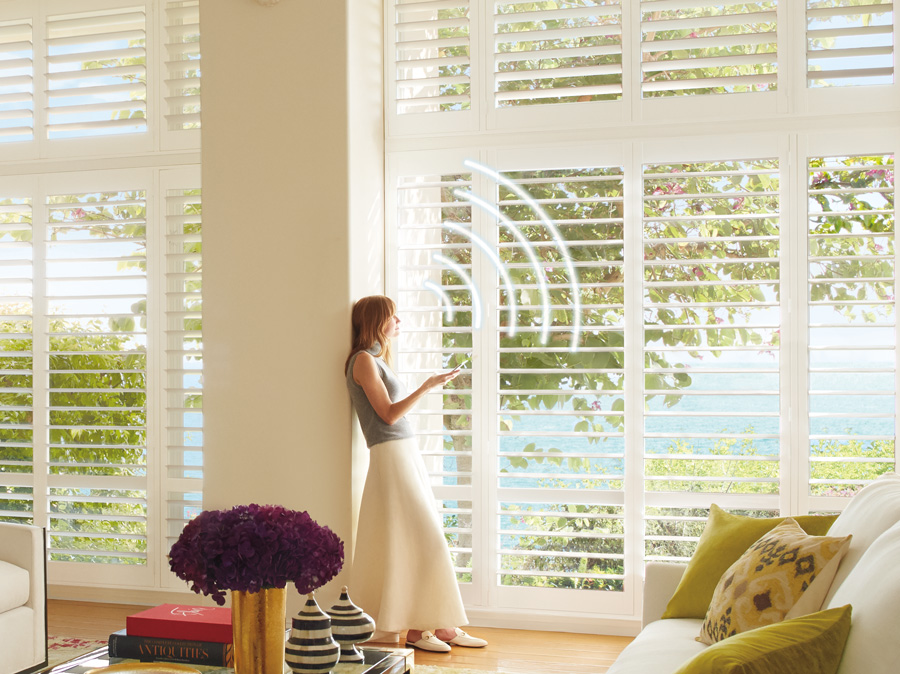 With motorized shutters, you can create and save your favorite settings, depending on your daily schedule. Love to see the sunrise? Program it into your PowerView app. Want to open your shutters midday to let some warm sunshine in? You won't have to lift a finger. Let your motorized shutters take care of setting up your ideal environment.
Stylish + Durable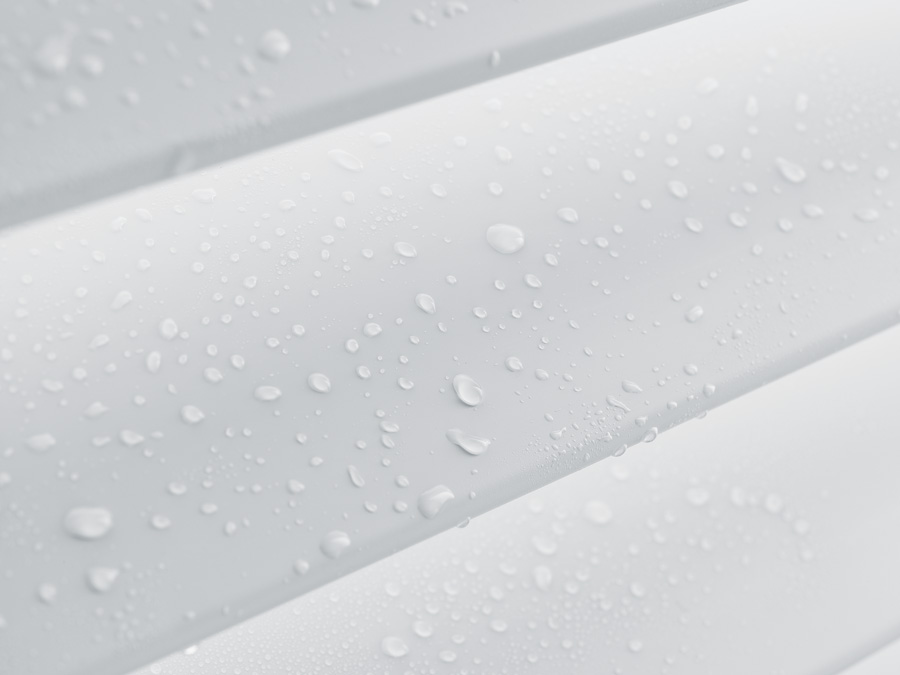 There are areas in your home that have more moisture and humidity. Are you worried your window treatments won't hold up? Shutters were designed for problem areas, like bathrooms and kitchens. They will hold up against intense sunshine and moisture, all while looking incredibly stylish.
Flawless Fit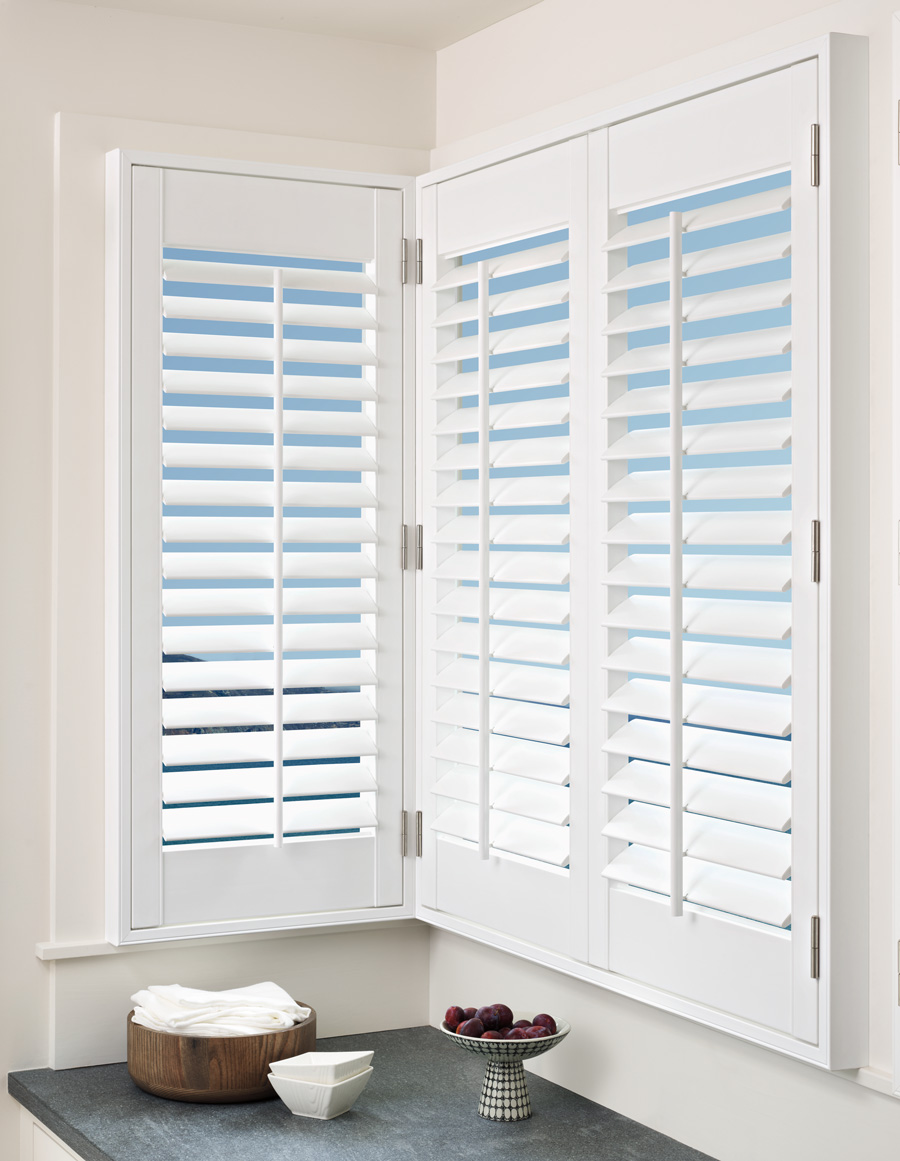 Your windows are unique. They're not always a "standard size," and they may be placed in areas with obstacles. Shutters are an ideal choice for nearly every window because they're custom made to fit the size and shape perfectly. And, motorization makes it easy to adjust hard to reach windows. Standing right next to your shutters? You can manually move the louvers without damaging the motor. You'll live in complete comfort with motorized shutters.
Experience the Technology of Motorized Shutters
Classic style has met modern technology; it's no wonder why we're so in love with our new motorized shutters. If you've been dreaming about updating your windows with something beautiful and functional, these will do the trick. Let our team show you all the benefits. Contact us at Aero Drapery & Blind for a free, in-home consultation or stop by one of our showrooms. We can't wait to get started!