Metallics have been a popular trend in the design world for a while now, and we don't see them going anywhere! Offering a timeless look of sophistication with a touch of glitz, it's no wonder gold is a top metal for decorating. Are you wondering what goes with gold? Your favorite shade is sure to coordinate effortlessly with this fun accent. Take a look at our inspiration for adding this gorgeous hue into classic color pairs.
Black and White.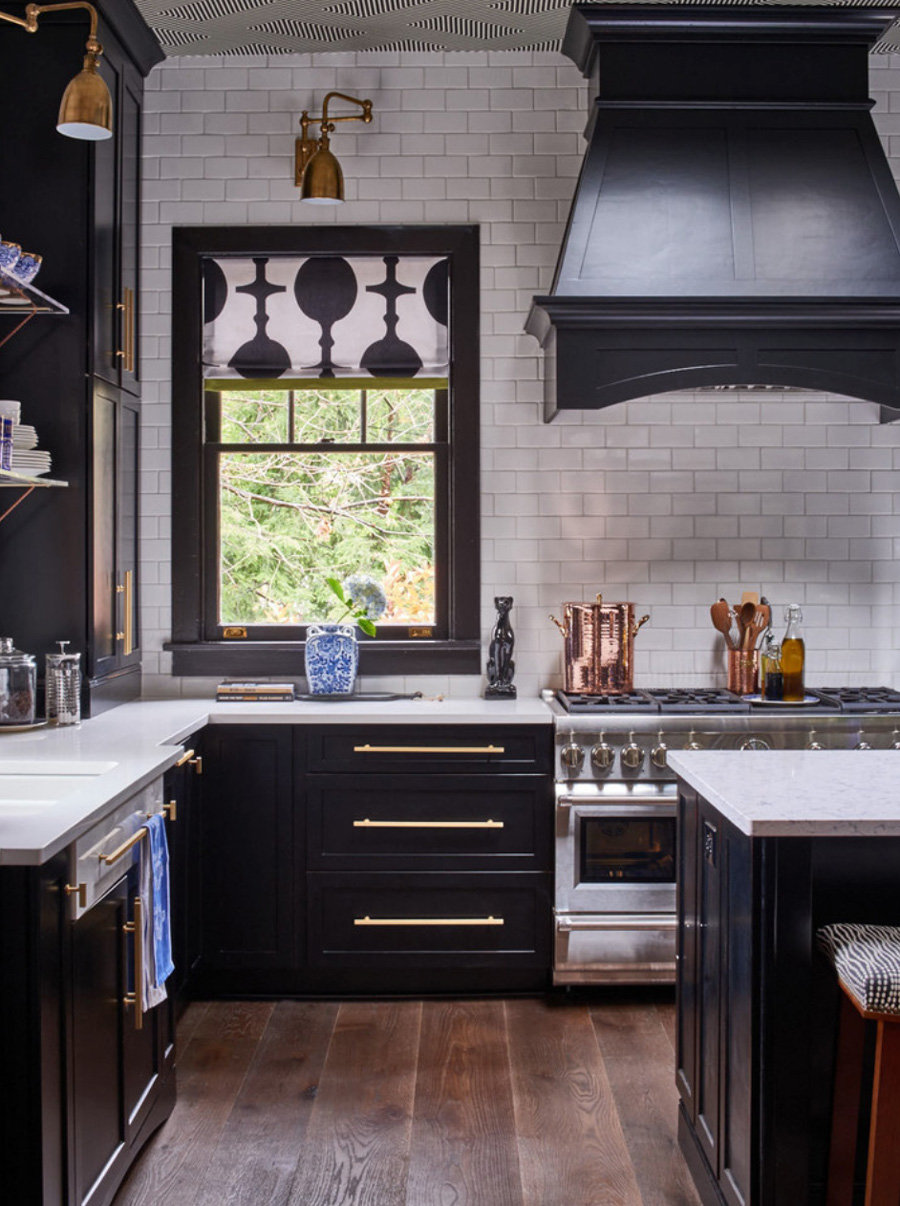 You simply can't go wrong with black and white, and this kitchen is proof! But, what really finishes this design? It's the hardware. The drawer pulls and light fixtures bring so much character to this design; we can't imagine any other color. The smallest accents make the biggest statements.
Blue.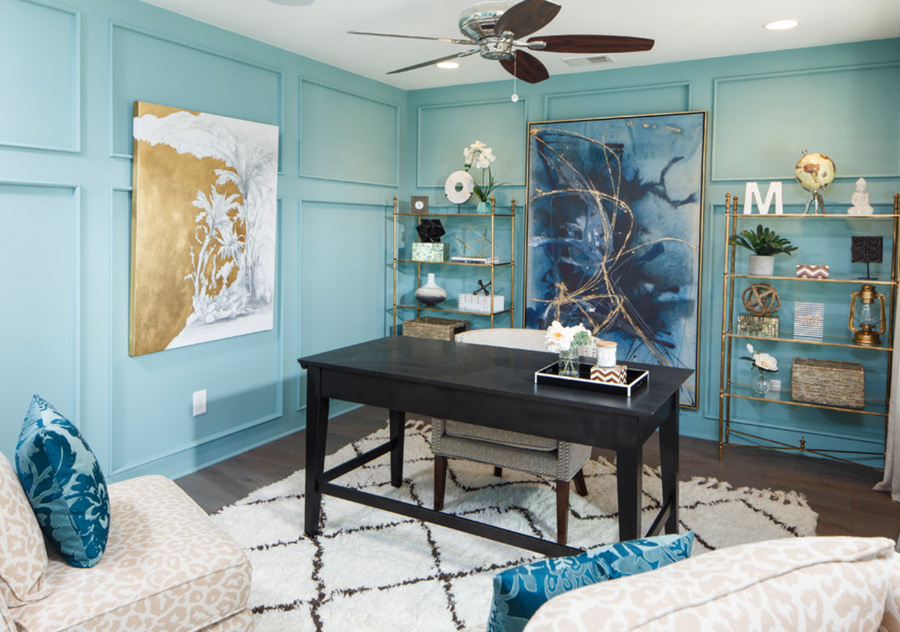 It doesn't matter which shade of blue you choose, if you're wondering what goes with gold, any hue of blue with work. Blue and gold work fabulously together. We love how the artwork pops in this space, just like the golden shelves. This office space is sweet and stunning.
Pink.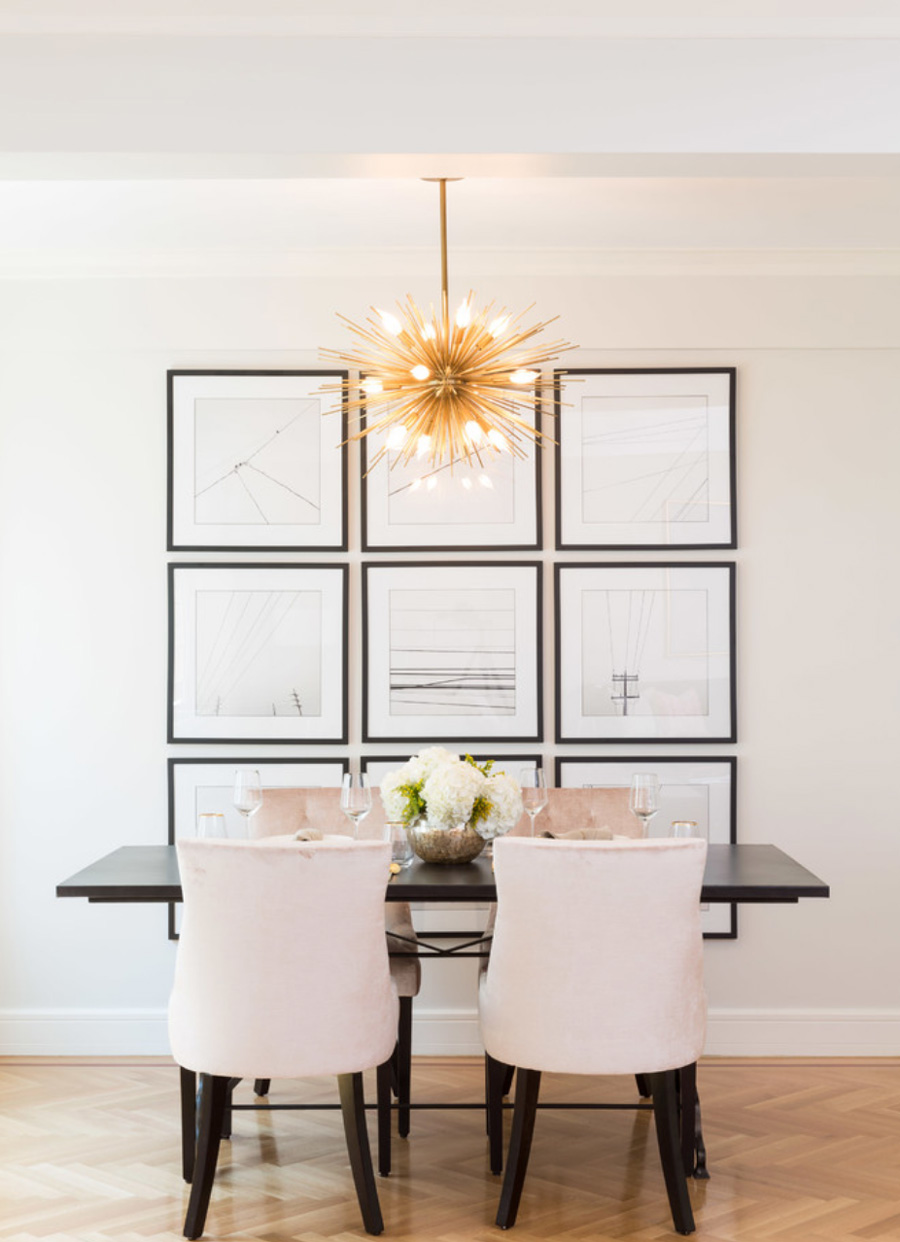 Gold and pink might not be your first decorating choice. Does it remind you of a nursery? This color pair is splashed all over Pinterest for babies-to-be, but that doesn't mean adults can't pull it off! Take a look at this dining room: it's modern, dainty, and breathtaking. The pink chairs are a trendy take on neutrals, while the chandelier completes the design. Consider this color hue when thinking about adding stunning metallics.
Green.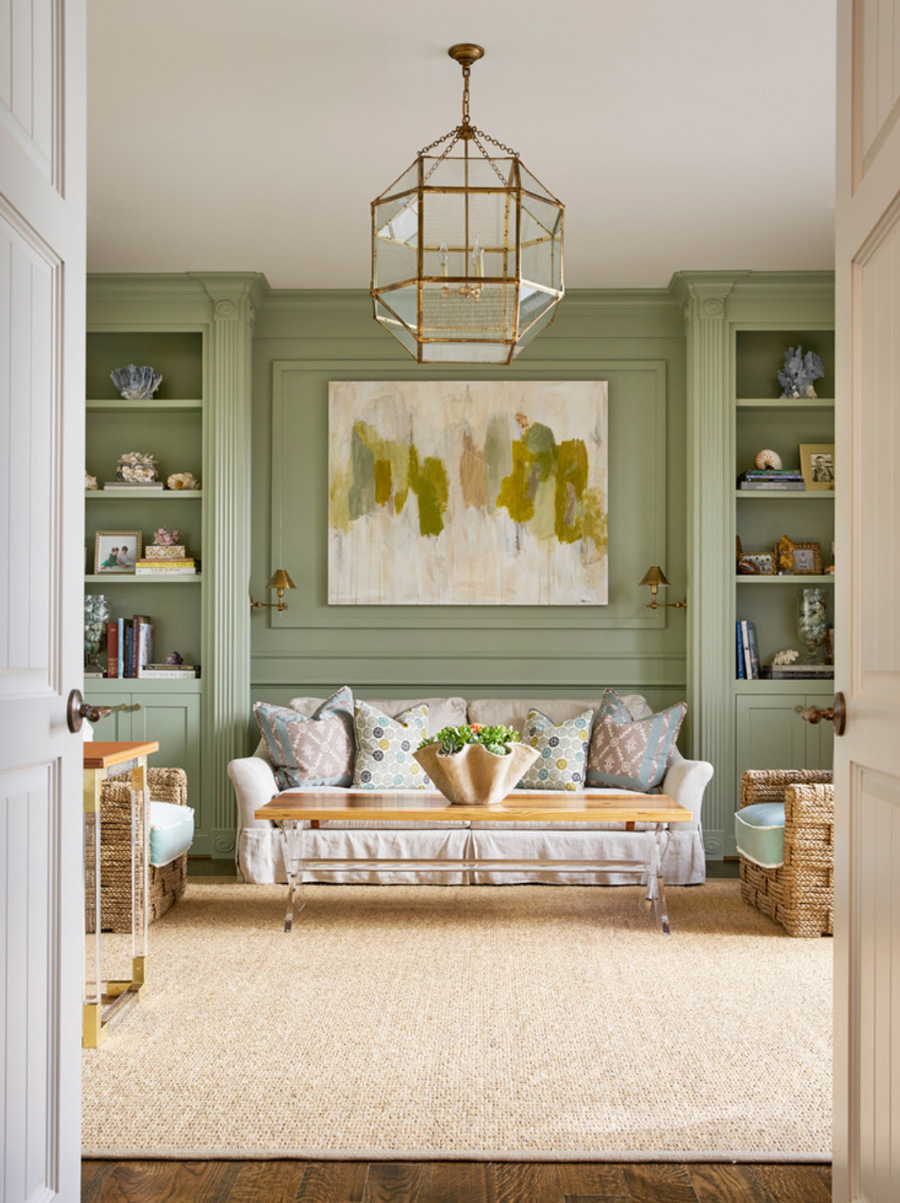 Bright greenery, soft sage, fresh lime…what's your favorite hue of green? Now, imagine that shade paired with dazzling gold. This room is glowing in distinct style with green, gold, and brown. There's a vintage feel, fitting in with the simplistic, earthy styling we're seeing today. No matter what hue you choose, you'll create a trendy space with green & gold.
Gray and White.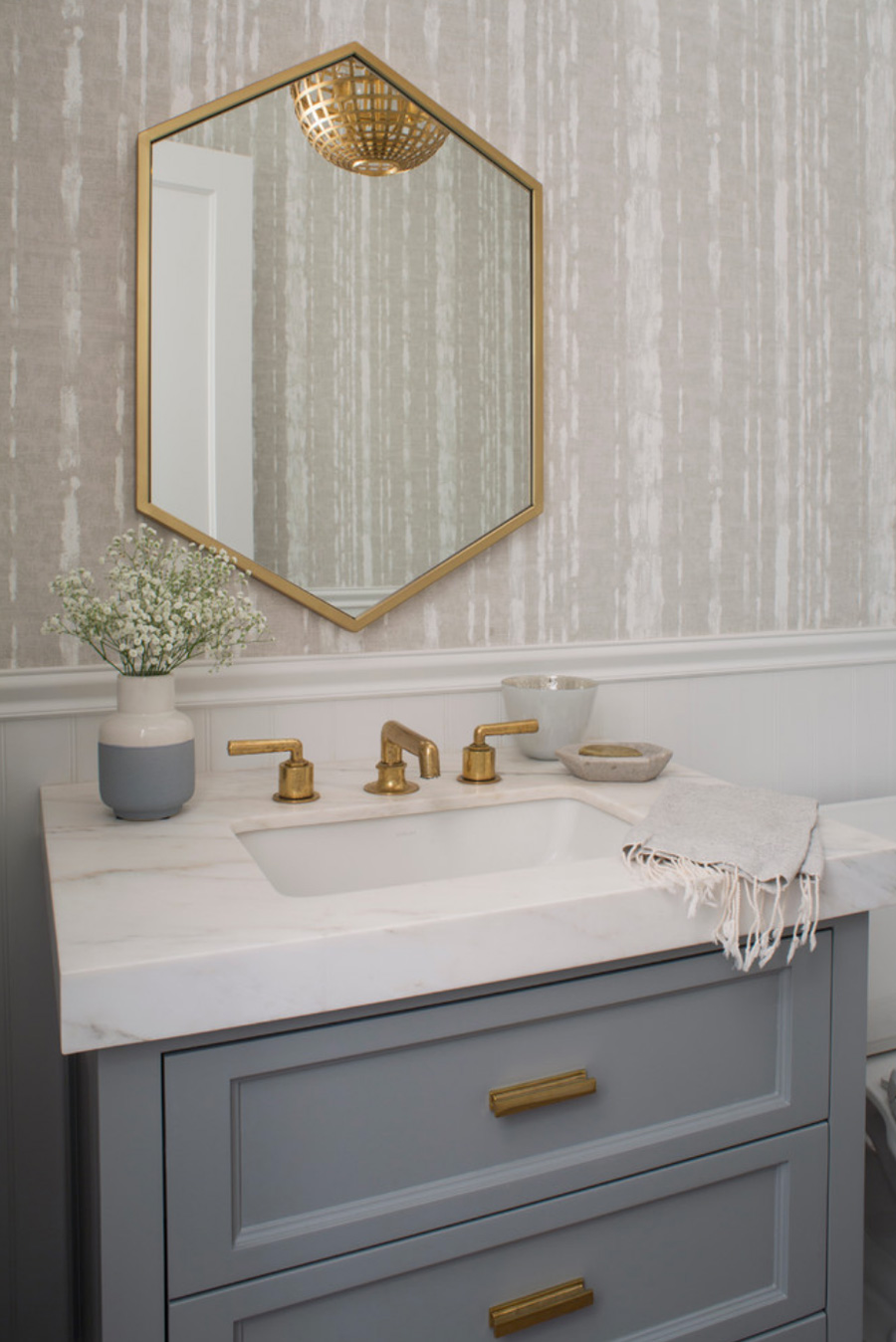 When you're thinking about adding metallics, you might not consider gray. But, take a look at the space above. The gray works as a soft, neutral backdrop, while the gold hardware adds a classic accent. Talk about an eye-catching design.
Purple.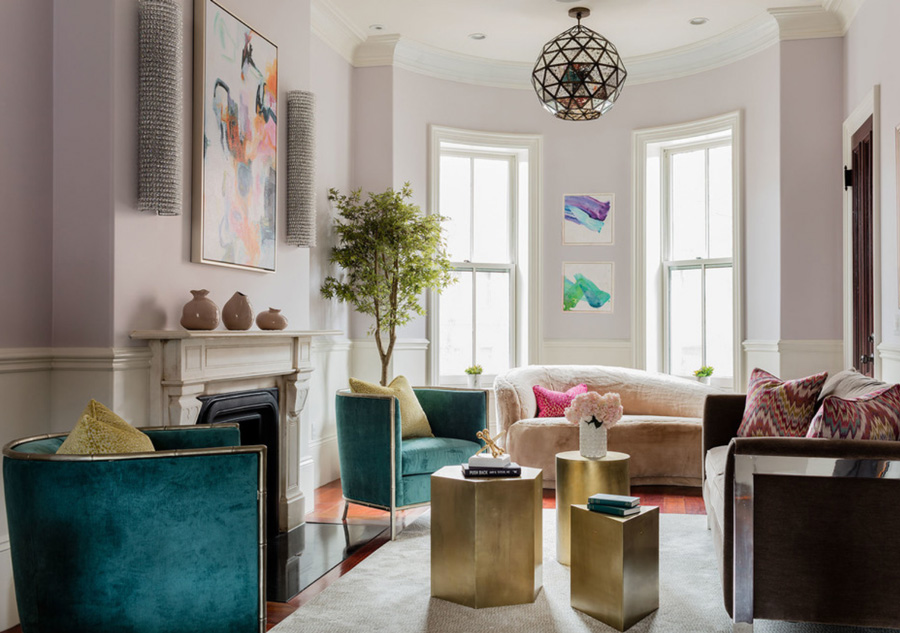 The color of royalty; how could we not choose this color when finding what goes with gold?
The best part about purple is that the smallest amount will make a huge difference in your design. Take a look at these walls…subtle, simple, yet totally stunning. The added touch of gold takes this room to a whole new level. Choose pieces you love to create your own designer look.
Turquoise and Red.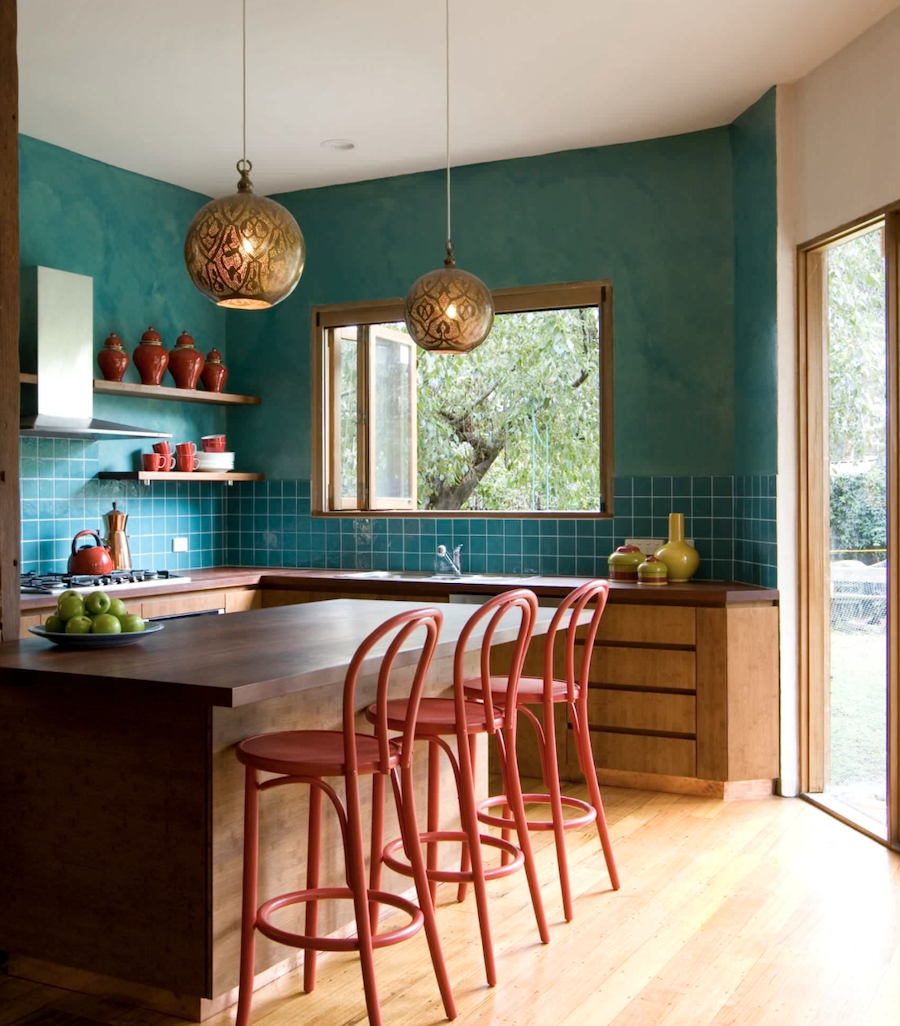 Alone, this color pair makes a statement like no other. Bringing in golden accents makes it even bolder. Red and gold can fit almost any design style, from modern to vintage. This kitchen incorporates accents of red and gold to create the ultimate look. Is turquoise not your style? You can easily switch it out with your favorite color. Make your own statement with the perfect accents.
What Goes with Gold in Your Home?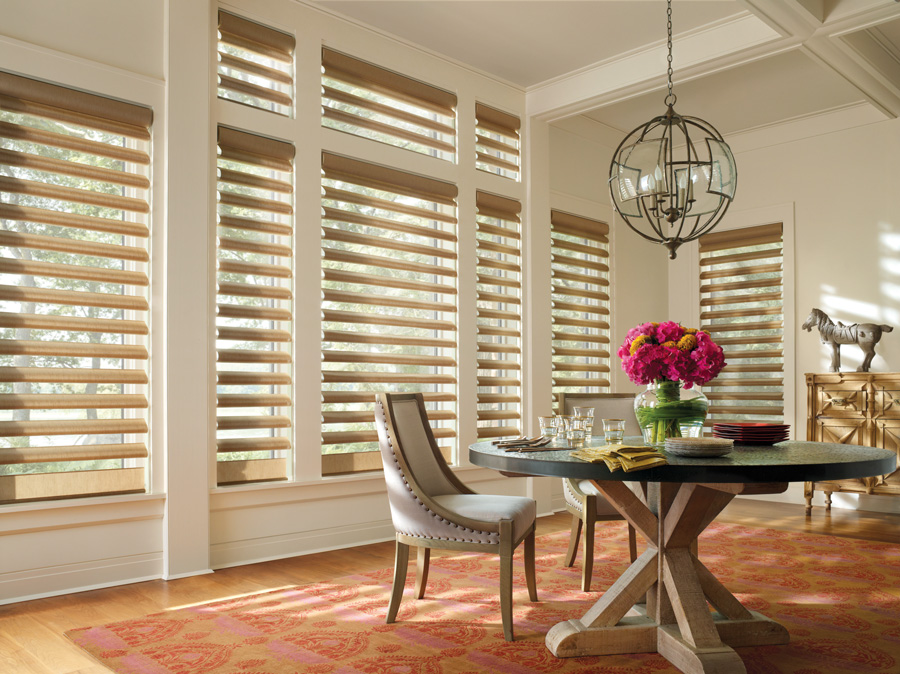 You don't have to redo your entire home to enjoy the beauty of gold. We can figure out what will look great in your existing design. Have you thought about your windows? Just like this dining area, you can incorporate gold metallic fabrics into your custom window treatments. As a result, you'll achieve a unique, glowing backdrop. Make the style statement you've been thinking about while gaining control of your environment. Your design and ambiance will glow with gold. Contact our team at Aero Drapery & Blind today to get started!