Covering Tilt Turn Windows
Have you seen the latest innovations for Tilt Turn Windows? These European style windows offer versatile function for your home. But, they can be tricky to cover…until now. Meet Hunter Douglas' TrackGlide™ system, bringing Duette shades to your Tilt Turn windows.
Narrow track fits anywhere
No drilling into frames
Coverage in any position
Perfect for challenging windows and doors, TrackGlide™ adheres to the frame–as close to the glass of the window without being on the actual glass. Your windows will function as intended. They'll tilt in, close up, open in like a door, and finally close up again. And, they can remain covered the whole time.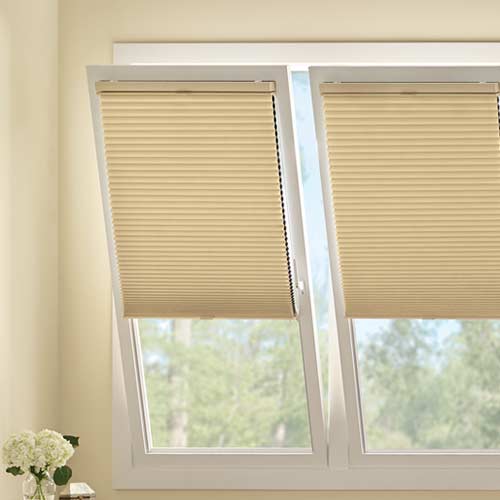 Movement Matched
With tilt-turn windows, you know you get versatility. They open like a door, or tilt in at an angle. But, covering them? They pose a problem! Meet TrackGlide–window shades that move with the window. Swing open, the shades move, too. Tilt at an angle, and the shades move right along with it. You've got these amazing windows, but now you'll have constant coverage when you need it.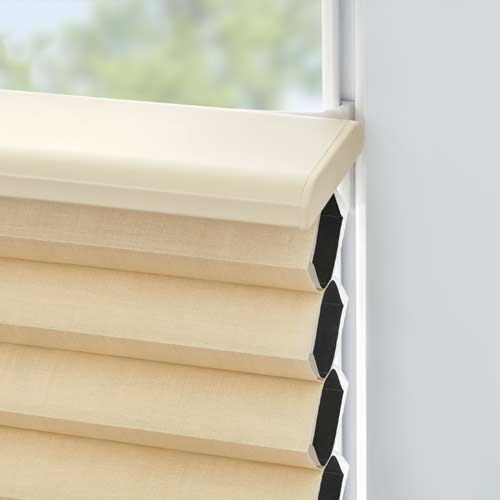 Popular Features
Available with Duette Honeycomb shades, which means you'll enjoy optional features that Duettes offer. Light blocking for room darkening. Cellular structure to increase your home's energy efficiency & comfort. Privacy–even during adjustments. And, top down bottom up makes it easy to customize the light control, privacy and atmosphere of your space.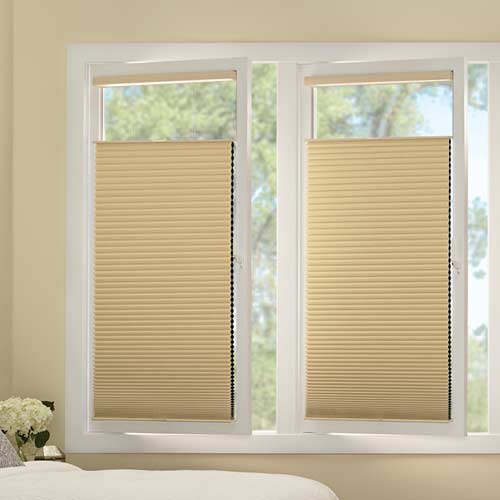 The Narrow Track
Tricky windows have met their match! French doors with a low profile design, shallow window depth, layout issues…the narrow track of the TrackGlide system makes it possible to still have coverage. The track adheres to the edge of the frame, close to the glass, but not on it. And, there's no drilling required.
Customize Your Duette Shades:
160+ Fabric Choices
Full Coverage Means Light Control
Room Darkening Available
Privacy Maintained
Top Down Bottom Up Shades
Cellular Shades Offer Energy Efficiency
Cordless for Child Safety