Daylighting + Privacy
Sunlight streams across the ceiling, illuminating the interior of your home. But, the neighbors can't see in. Sound like a dream? That's the beauty of Top Down Bottom Up shades from Hunter Douglas. You control the light–where it shines and how much.
Bring a layer of light into your home while protecting the majority of the window from uncomfortable temps, UV rays and foot traffic. Want more inspiration? See one of our articles on the benefits of this favorite feature.
Top Down Bottom Up Products
More Window Covering Solutions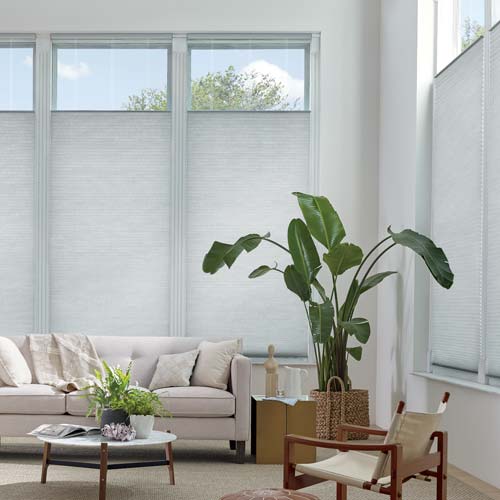 Daylighting
Your windows are covered, almost completely, as the sun streams in across your ceiling. It's called daylighting, and it's one of the best-loved features of top down shades. With the sunlight entering across the top of the room, the entire space lights up, often without needing interior lights. Daylighting adds mood-boosting light, energizing your productivity and keeping glare and direct rays out of the space.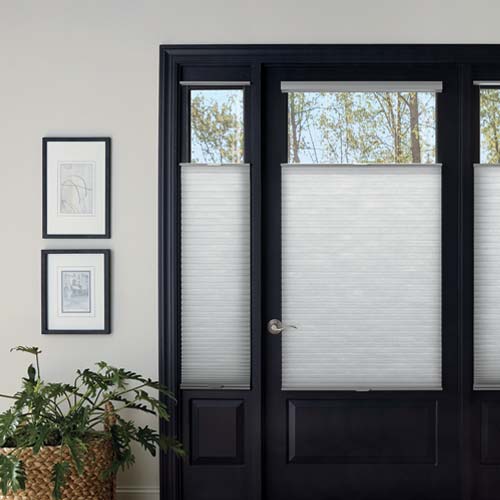 Privacy
No matter where your windows face, there are times when you want to close out the world. But, you probably don't want to feel as though you're living in a cave. The answer? Top down shades. The top lowers just enough for you to bring in light and treetop views, while the rest of the window is covered. No street traffic views into your home. That means comfort & security with plenty of natural light.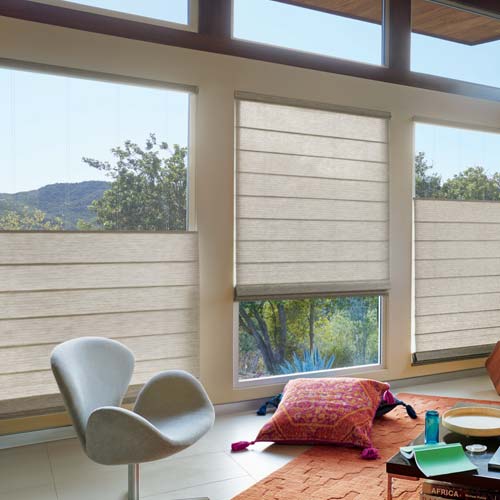 Custom Adjustments
The beauty of top down bottom up shades is the customizable positioning you get. Need the glare off of the screen? Put the shade right where you need it. Direct rays in your eyes? Block them out. Each & every window can feature the ideal adjustments for whatever you have going on in your home. Need most of the window covered for energy efficiency? It's possible. Most importantly, you don't have to give up the natural light.
Provenance® Woven Wood Shades