We all need privacy in our homes. How much? Well, that depends. The way your home faces, the layout of the rooms and the type of neighborhood you live in are all factors that contribute. What's the most important factor? Your personal comfort. Let's discover what window coverings can do for privacy, where you want them and even some spots you might not have considered.
The High Priority Rooms
We've got the three most important spaces in the home where homeowners want privacy: Bedrooms, bathrooms and entryways. None of this should surprise you. What might surprise you is what's possible with window coverings…
Top Down = Privacy + Light
Do you envision window coverings that block out all the light? Think again. The feature of top down means that you can cover most of the window for privacy while bringing light in across the ceiling. It's a great feature for rooms–like the primary bathroom–where you need a healthy balance of both.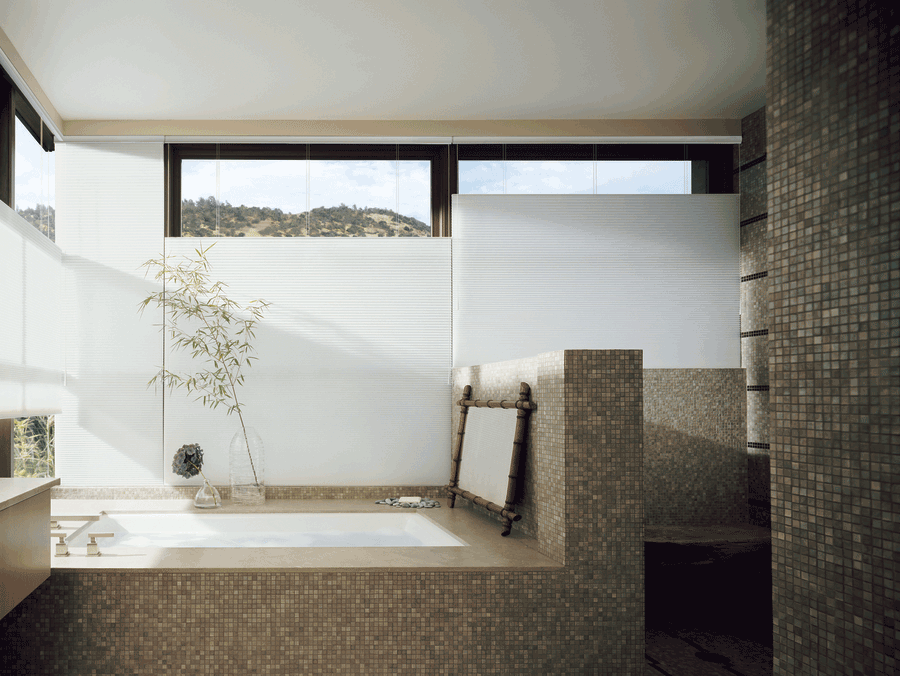 The Best of Both Worlds
That's just how we describe the concept of dual shades. This feature is often popular in bedrooms where you want softened light during the day, but you also need room darkening at night. For homeowners who use their bedrooms during the day–a favorite reading space, a small home office nook–the filtered light can be amazing.
The Simple On, Off
Remember that idea you had in your head about window coverings that block light out when they close? That's always a good option for some of the rooms in your home. Powder rooms, guest bedrooms and children's bedrooms are all perfect examples of "on/off." Need privacy? Close them up. Not worried about privacy? Open them up again.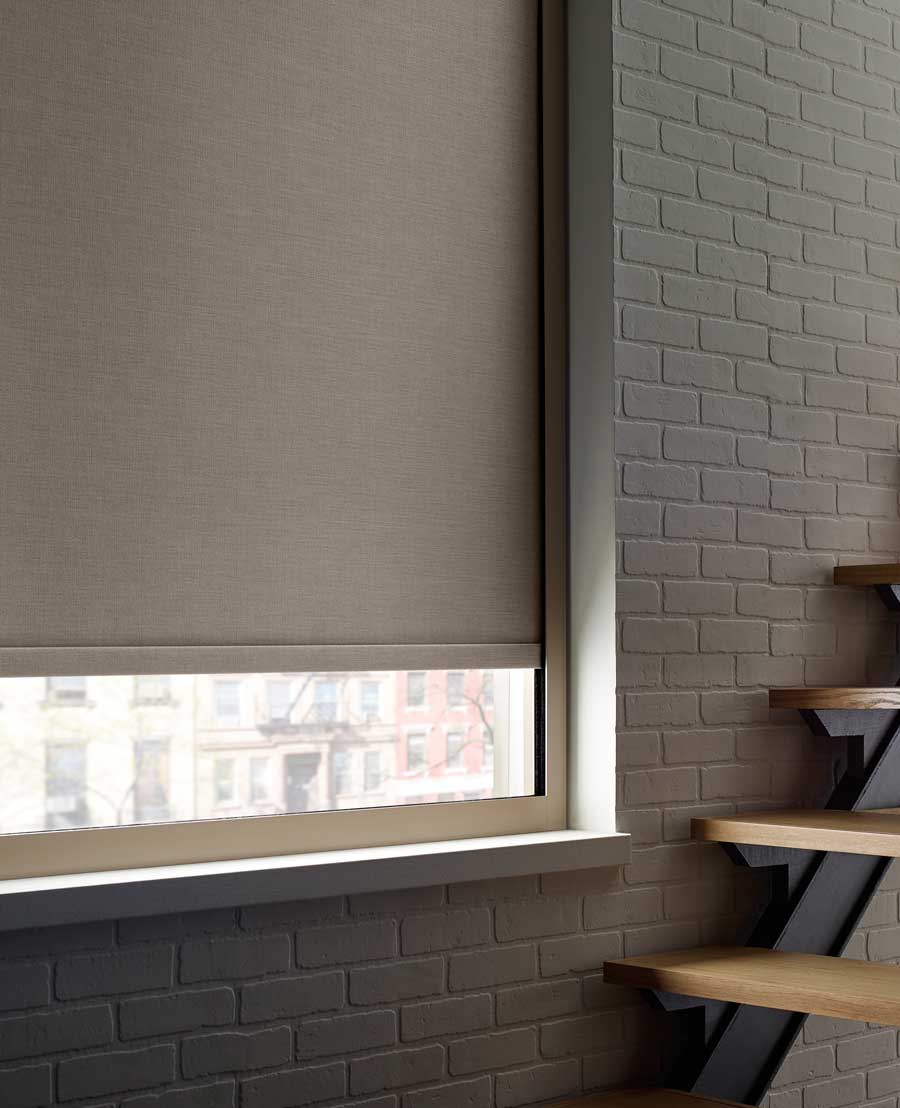 That Entryway
Besides bedrooms and bathrooms, this is the other high priority space when considering if you need privacy. Of course, it's not just the entryway door, but the windows surrounding it, and the windows on the front of the home.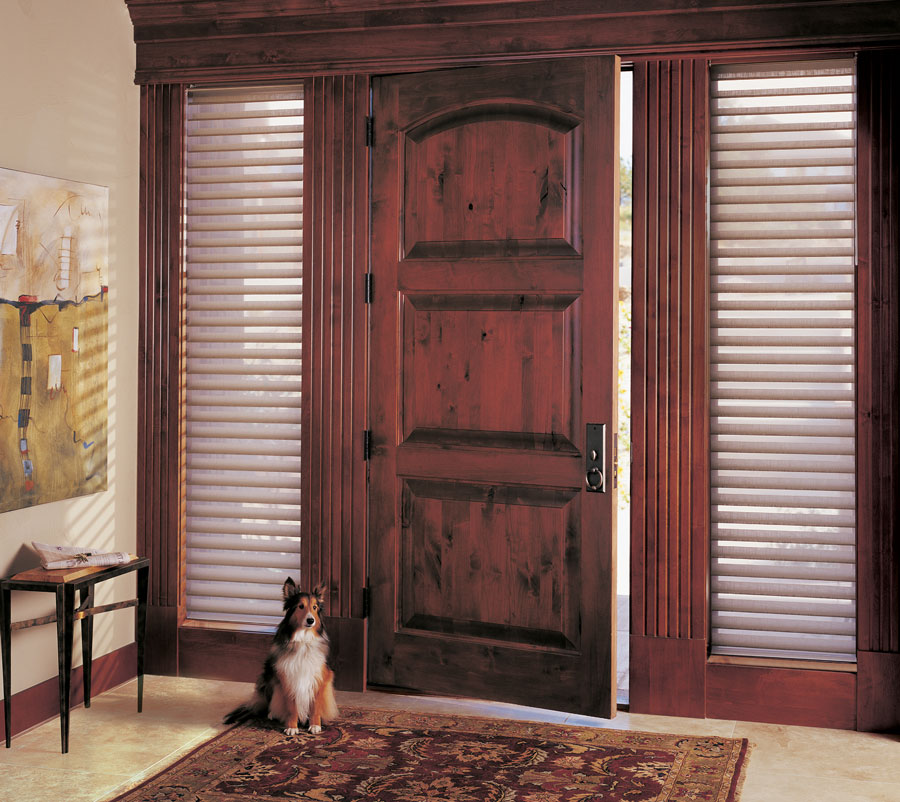 This is where location can play into the importance. How far back is house from the street-level traffic? What kind of windows do you have to cover? Is your home nestled in a cul-de-sac, or is your street more of a through-street? The answers to these questions can change your needs when you are choosing window coverings and operating systems. A rising star for the front of the home is a smart shade system. Not only do they adjust open or closed with a tap, they can adjust on a schedule when integrated with your smart home system. It's a type of security element that you might not have considered. Whether you're home or not, your shades will be moving over the course of a day.
Step Out of the Spotlight
The overlooked areas of the home–the ones where you think you need the least amount of privacy? Those might end up making you feel uncomfortable. We're talking about those common rooms: Family rooms, living rooms, dining rooms. The spaces in your home where your family gathers for a board game or a Friday night dance party. Why would you need privacy for these happenings? During daylight hours, you probably don't. But, when the sun sets, the view into your home is like a spotlight on family time. You probably don't care to have your neighbors join in on the fun by seeing through the windows.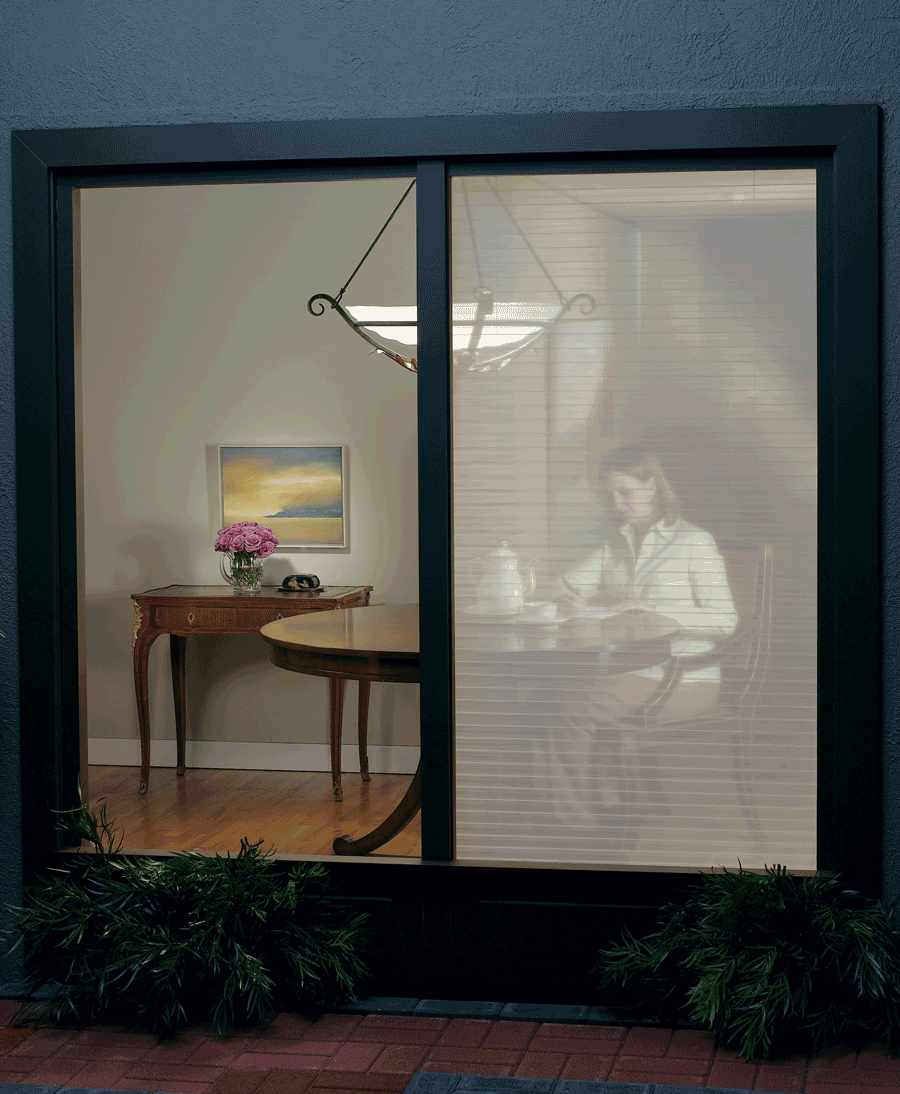 The good news is–you don't have to feel too closed off. Even a simple sheer fabric can offer levels of privacy. With that in mind, you can customize the windows with fabrics that meet the privacy needs of your family. Even within the same room, some windows might need more opaque fabrics, while others can be semi-sheer. All within the same collection. That means the style of your home will be consistent, but the function will be personalized for what you need.
At Aero Drapery & Blind, our window covering specialists are determined to help you create the ideal comfort & style in your home. They can talk everything over with you, providing insight and advice, inspiration and guidance so you can make the best decisions for your family. Get in touch with us for your FREE consultation.