It's hard to believe there are 9 types of window treatments available in the industry. With all those choices, how do clients make the right choice for their homes? Education helps. Before you make any final decisions, understand the similarities and differences of each window covering product and how they function.
The 9 Types of Window Treatments
All window coverings offer similar functional benefits–they protect privacy, offer light control, provide energy savings and bring style to your home. But, each style does this in its own way. Here are the 9 categories you can choose from.
Roller Shades
Roman Shades
Draperies
Sheer Shades
Blinds
Vertical Window Coverings
Woven Shades
Plantation Shutters
Honeycomb Shades
In addition, some of these window treatments can be combined together on one headrail, resulting in dual function.
Roller Shades
Let's begin with the roller shade. We remember these from our childhood, most homes relied on this type of window covering over anything else for its efficiency and ease of operation. The roller shade has made a comeback with a large selection of colors and textures that can really modernize the look of your home.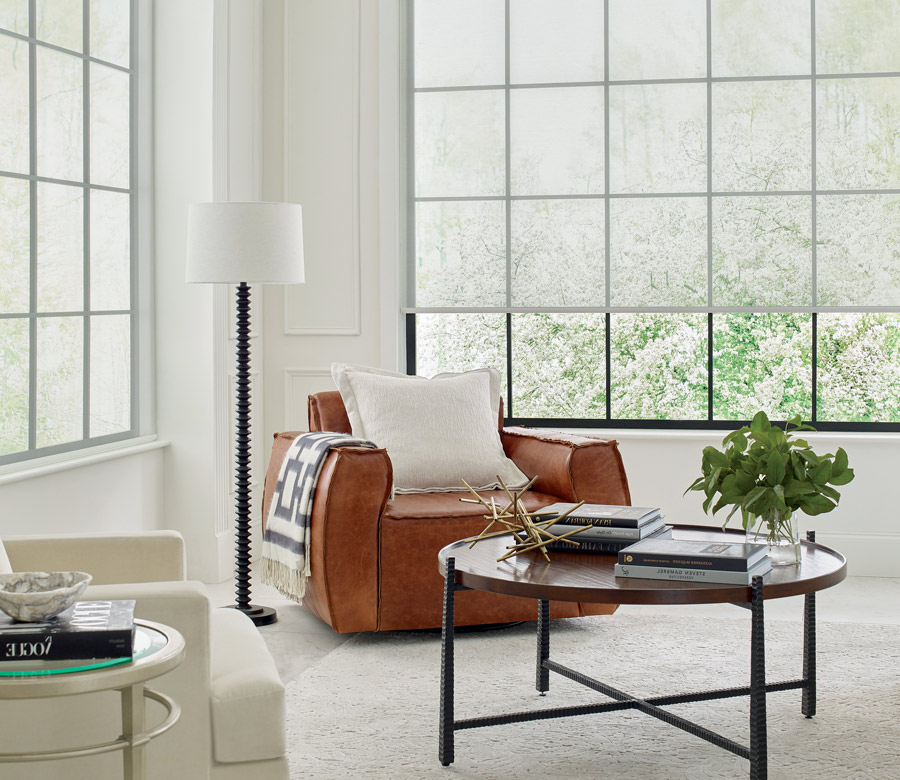 Roman Shades
Next, is another centuries old window treatment product. The Romans would drape fabric over their windows to protect their homes from the heat and keep them free of dust. Today, roman shades continue to provide energy efficiency, light control and privacy by cascading over the window. Designers love the look of romans and continue to choose patterned fabrics with varying folds to lift up the style of a ordinary room.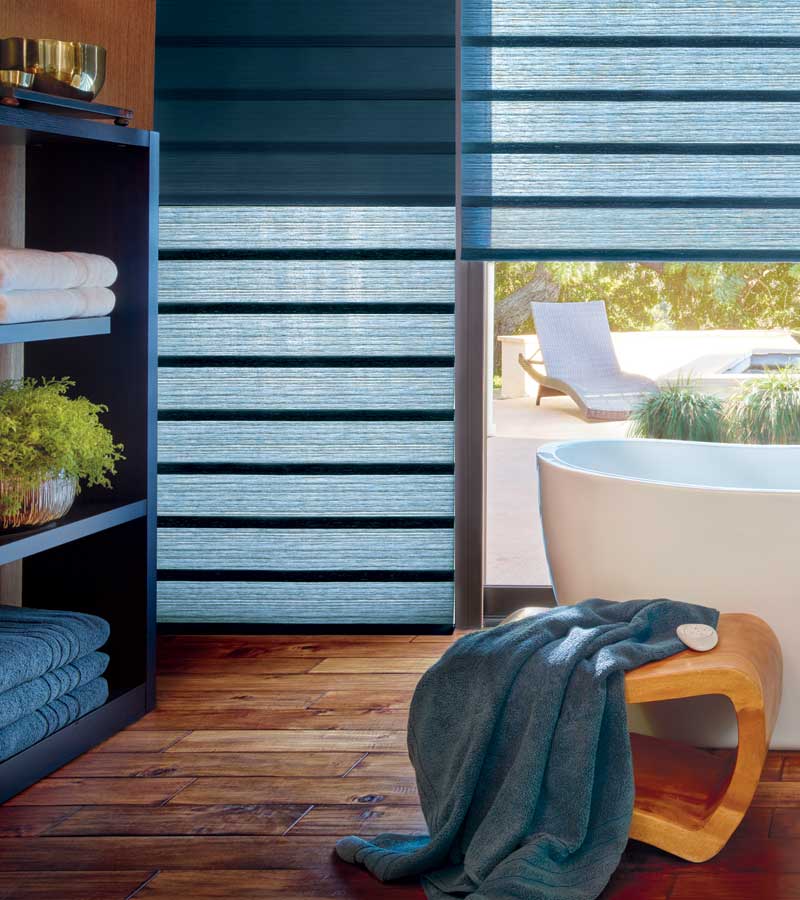 Draperies
That brings us to draperies, an incredibly versatile product. When used as an accent piece at the window, they add elegance to your room. But as a functional window covering, they allow quick access to the window. One of the most popular window treatments to this day, draperies provide privacy and protection, light control and energy savings. Draperies can be sheer to filter light, or opaque to darken a room. We can help you choose the fabric to fit your needs.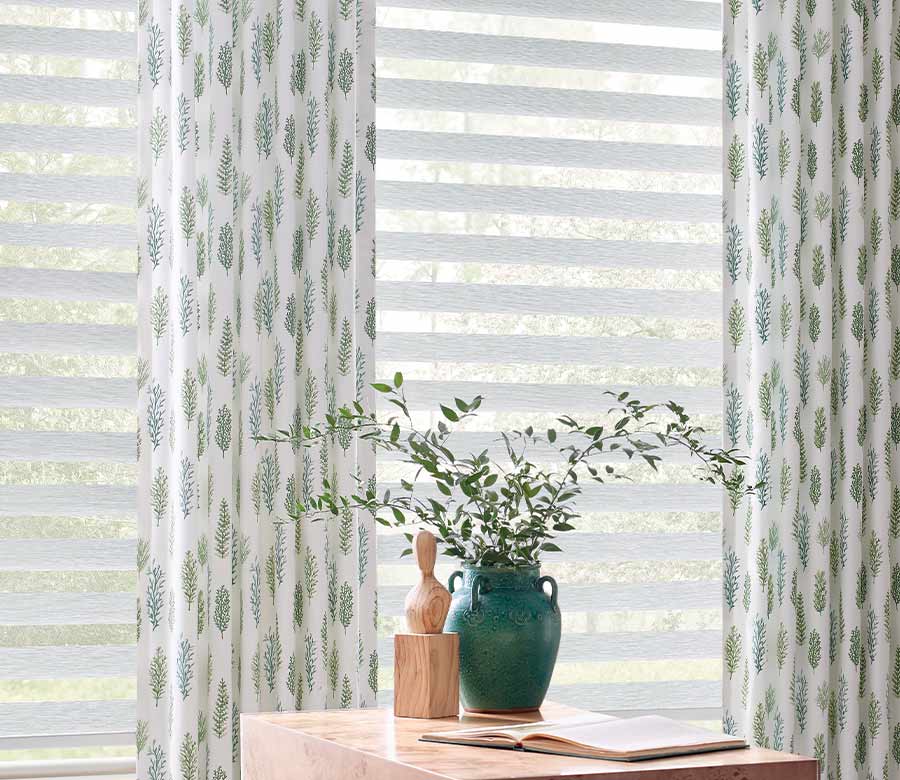 Sheer Shades
All in all, if you need relief from the strong glare of the sun, sheer shades are ideal. They filter sunlight, turning it into soft, useful light and still allow a view to the outdoors. Their solid vanes add an orderly, crisp look to any room and make window coverings functional. Adjust vanes for a backyard view, or close them for privacy.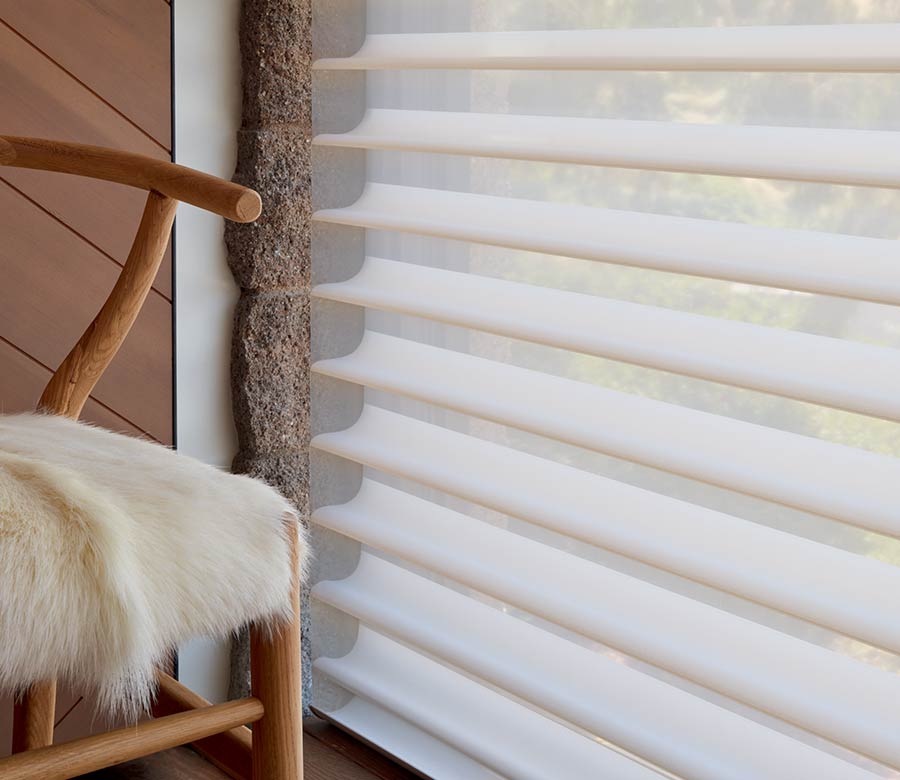 Blinds
When in doubt, use blinds. Known widely throughout the industry, they are an excellent option and can be budget friendly, too. Today, blinds come in a variety of colors, sizes and materials including wood, vinyl and composite. For these reasons, as well as their ability to coordinate the style of your home, they are loved by clients. Blinds also function well in any space by controlling the light and adding privacy.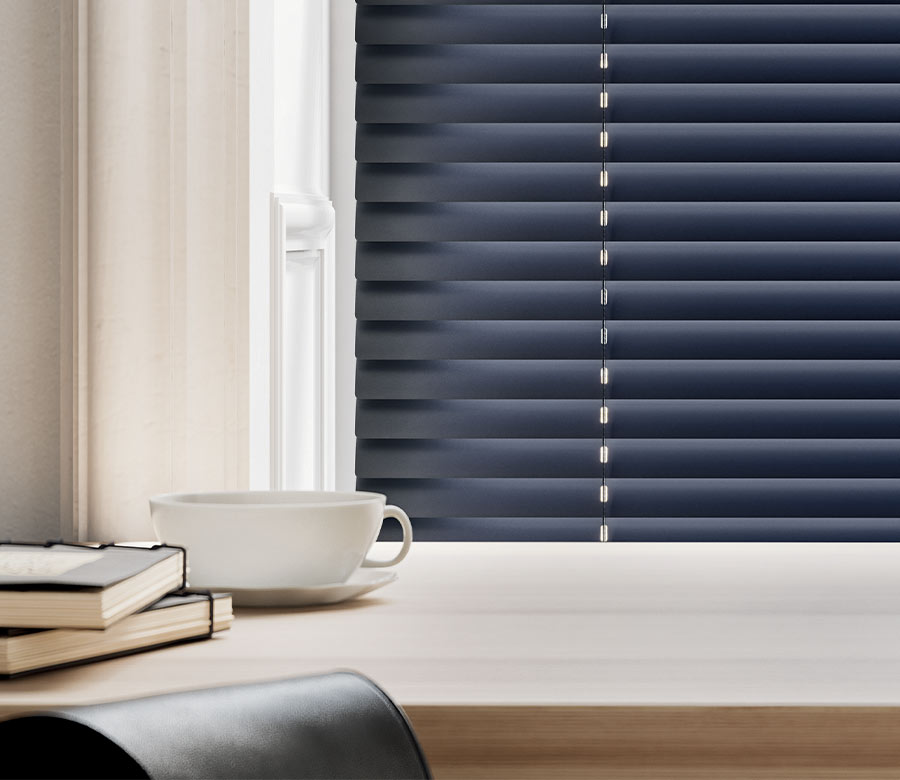 Verticals
Many clients love the ease of function of vertical blinds & shades, especially on their sliding glass doors and specialty windows that may open sideways. Vertical blinds are sourced from a range of materials including fabrics, wood and vinyl-all designed to control the light and your privacy.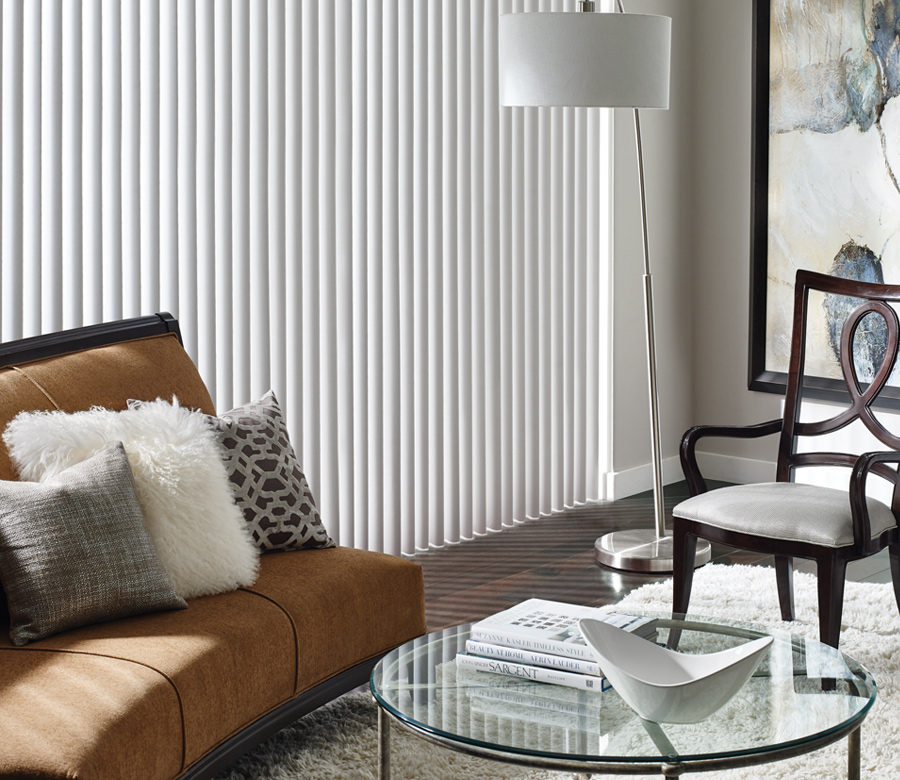 What's more, with so many options, you can create the look you want and still benefit from room darkening, energy efficiency and motorization. The options are endless.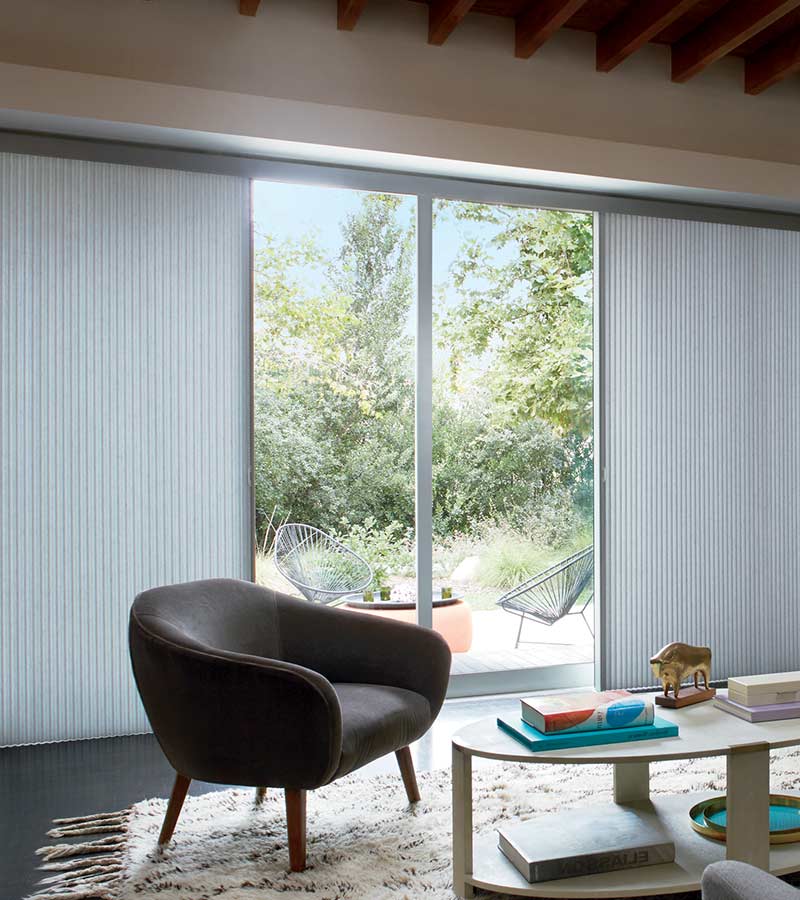 Woven Shades
Now, the collection of woven woods can make an incredible statement in your home. For the design savvy individual, these shades are crafted from natural elements such as grass, reeds, bamboo and wood.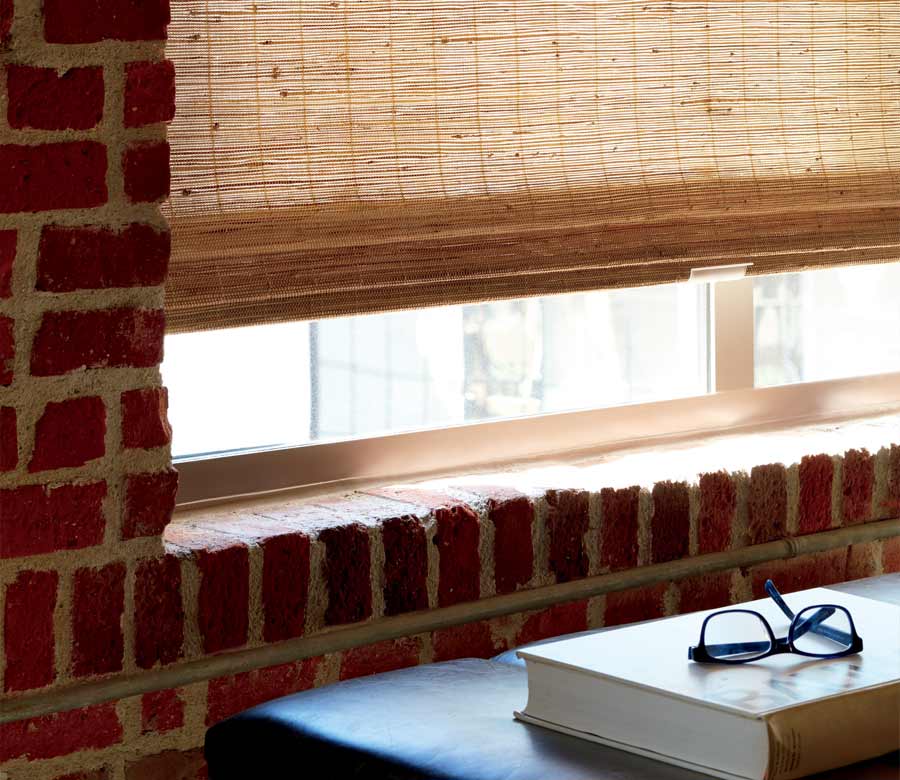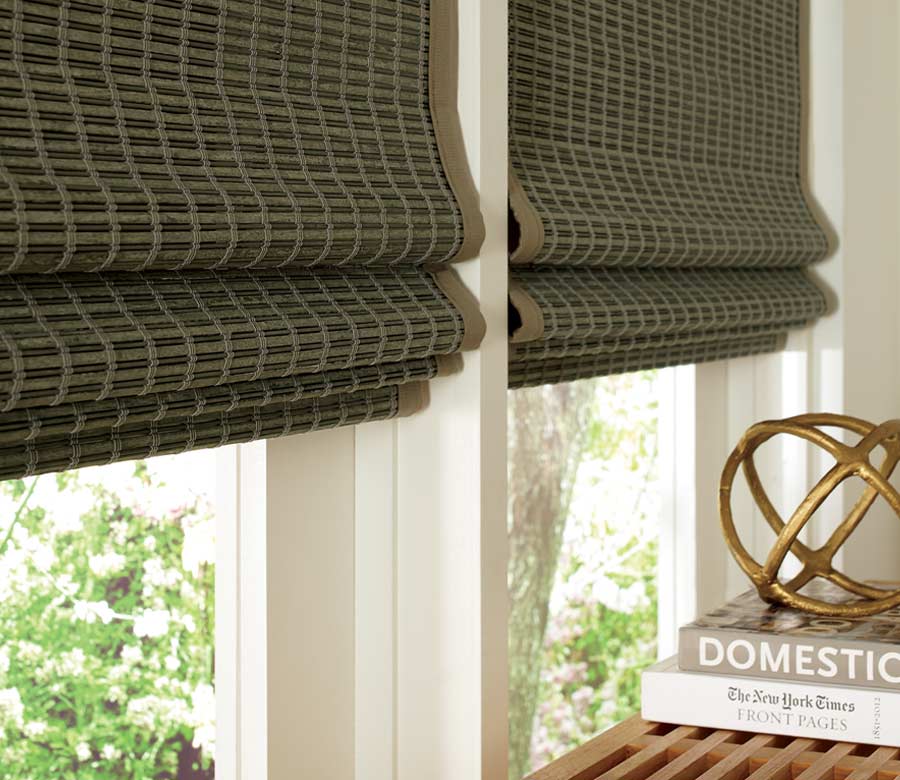 Plantation Shutters
Interior shutters are often considered a classic look. Today, they are created using various materials like wood, composite or vinyl as well. With louvers that tilt open and closed, your traditionally styled home can benefit from a custom, built-in look. Our Palm Beach™ Collection offers motorization. For all of our plantation shutters, simply choose the hidden tilt option that allows for a full view of your outdoor space. Continue to enjoy the comforts of home with adjustable privacy and controlled lighting.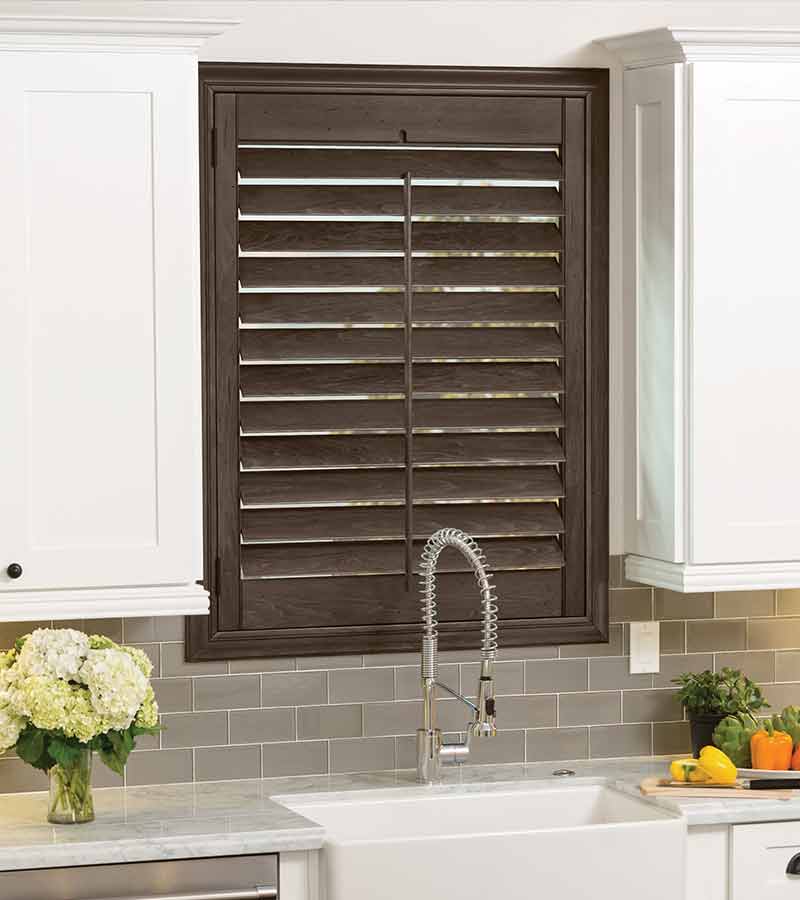 Honeycomb Shades
Also referred to as cellular shades, honeycombs are designed to trap air within their honeycomb-shaped cell. Honeycombs are known for their incredible energy efficiency and organized, uniform pleats. Available in a variety of colors and textures, this product is widely used and has earned award-winning status within the window covering industry.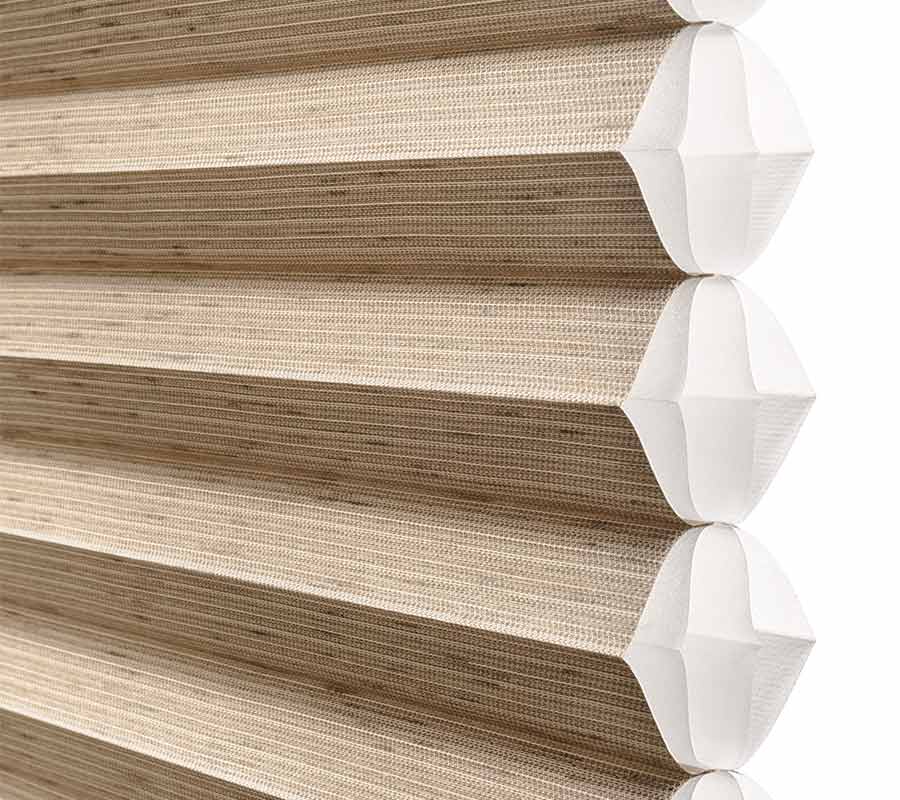 In the end, if it's function you need, honeycombs provide light control, privacy, insulation at the window and look beautiful, too!
At Aero Drapery & Blind, we're committed to matching your needs with the appropriate window covering product. With 9 types of window treatments to choose from, you'll need a knowledgeable specialist to help. We can guide you in the process and direct you to the window coverings that fulfill all your wants and needs. Stop in to one of our Minneapolis-St Paul area showrooms or schedule a FREE in-home consultation, where we come to you!