Choosing the right window coverings is one of the major steps in creating a balanced and productive atmosphere. Privacy, energy efficiency, and light control are just a few benefits that Hunter Douglas' top down shades provide. In this fast-paced society–now more than ever–it's time for you to upgrade your humble abode with custom shades that adapt to your lifestyle. You've earned it!
Privacy With Top Down Shades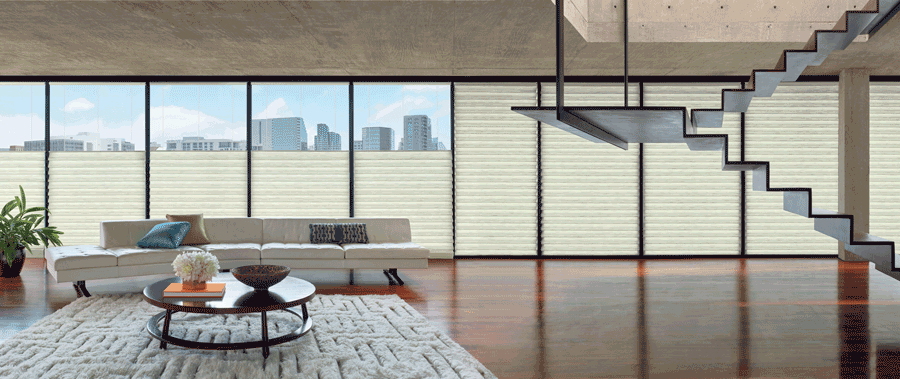 Who says you have to compromise natural lighting for privacy? We don't! The top down bottom up feature allows you customize how and where light enters your space while maintaining privacy. An ideal solution for entryways, floor to ceiling windows, and of course, those bedroom French doors!
Lighting + Insulation = A Perfect Solution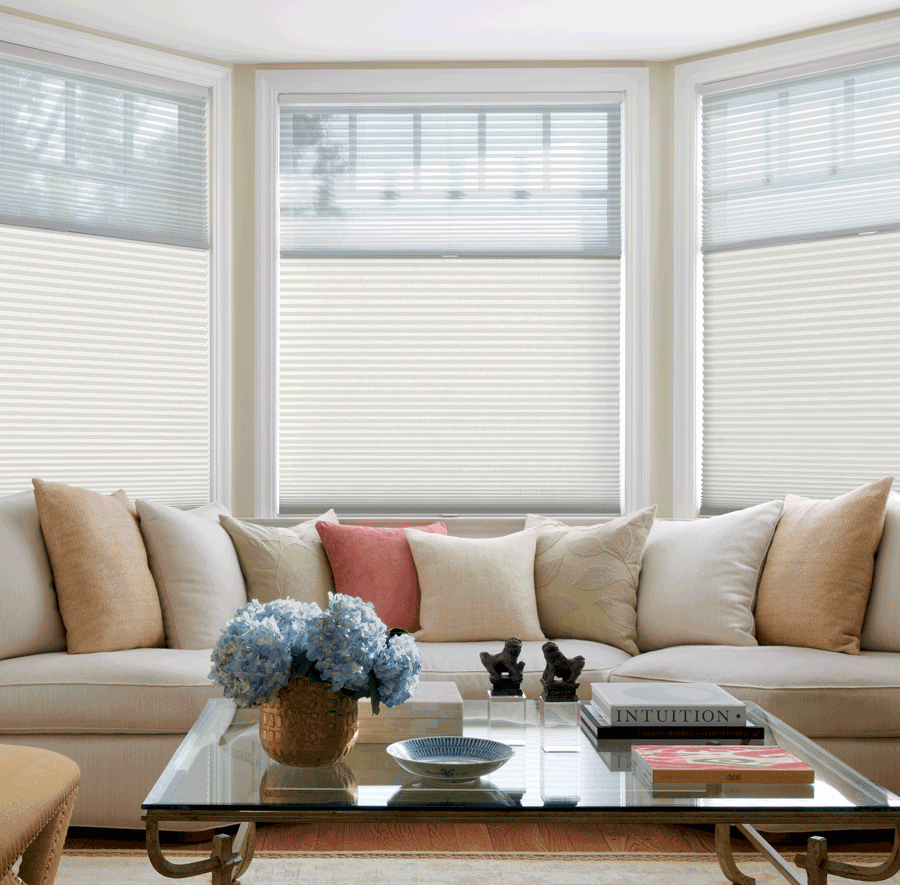 Hunter Douglas thought of pretty much everything when designing this solution. Did you know you can insulate your home while enjoying natural lighting? It's called duolite. A light filtering shade is paired with your energy efficient cellular shades that adjust down from the top, enabling sunlight while preserving your comfort.
Next Step: Motorization
Though top down shades are a convenient solution on their own, motorization adds the finishing touches. Customize your window shades to your lifestyle a the click of the button. Enjoy a natural glow in the morning and full privacy for bedtime. Better yet, optimize your home with a preset schedule and create the ideal atmosphere throughout your day!
Ready To Get Started?
The time has come when we have the ability to create our best atmosphere through customization and it starts with your window coverings. There's no need to miss out on the possibilities of convenience in your home. You have maximum control of your environment for complete comfort. At Aero Drapery and Blind, we're here to guide you through this process and find the best solutions for your Minneapolis St Paul area home. Contact us today for a free consultation!