With a new season, comes the annual summer festivities: neighborhood block parties, patio wine nights, and the month-long visit from the in-laws. Do these events have you pulling your hair out? Summers are meant to be stress-free and filled with memories, not burdened with last minute projects. To get your summer ready home, and start enjoying the season as soon as possible, follow this guide…
Start With The Outdoors
Let's face it, the majority of our time is spent outdoors during the summer, so it only makes sense to start with the space that gets the most traffic–your patio. It's the space where hilarious stories are told and all of our favorite memories are made. Be sure to keep your guest cool, calm, and collected with comfortable seating and delicious refreshments. Trust us, you'll be thanking yourself later as you watch the good times roll!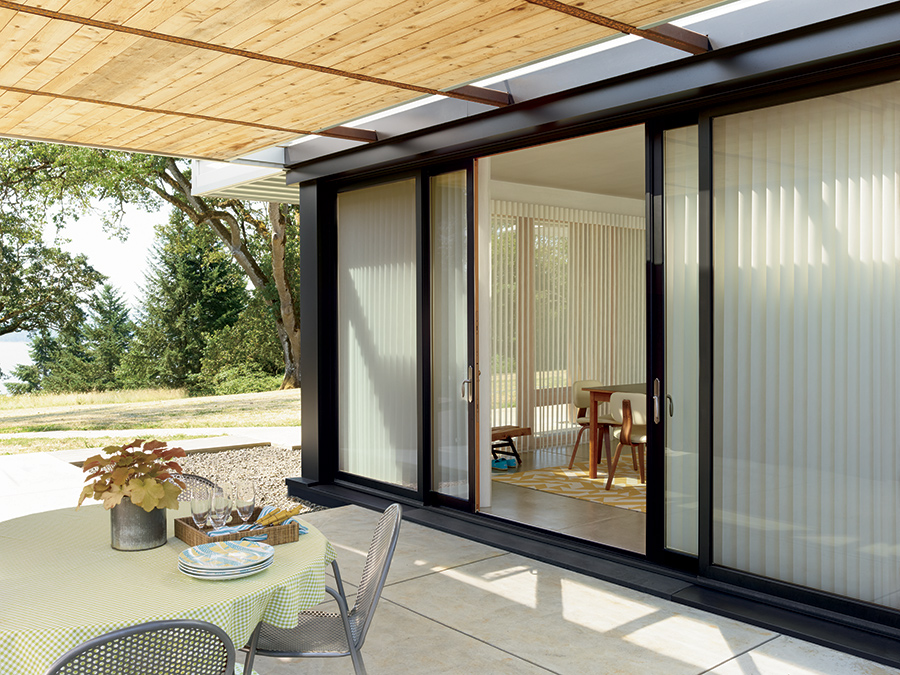 Finding it difficult to cover your sliding glass doors? There are various options with customized solutions that fit both style and function!
Next Step, Windows
While we spend most of our summer days enjoying nature's landscape, it's nice to keep the outdoor temps…well, outdoors. Do you have the right window coverings for a summer ready home? If you'd like to maintain a comfortable temperature, control how the sun enters your space, or even manage the harsh glare, then window coverings are a must!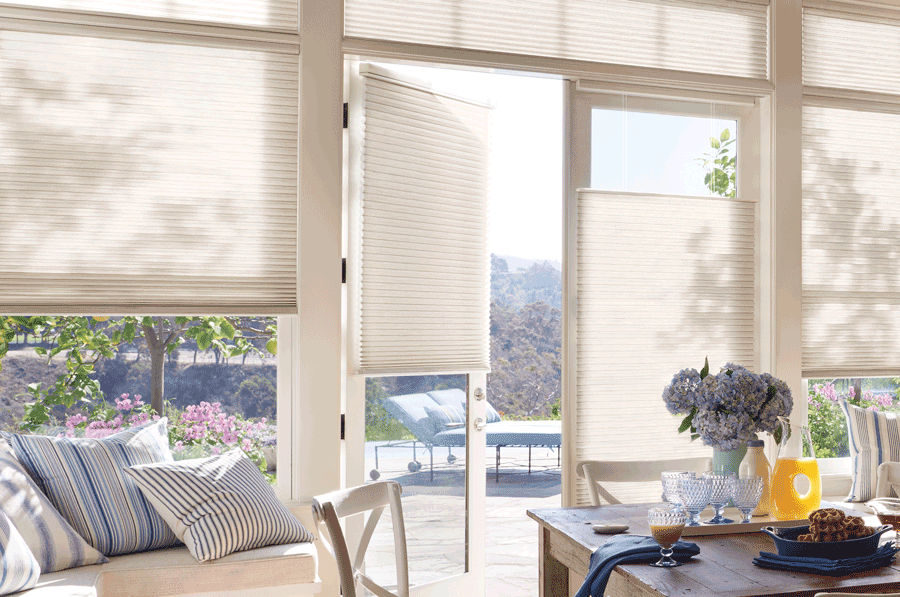 And what better place to start than your patio French doors! The options are endless for this this high traffic area, you'll wonder why you didn't act sooner!
A Summer Color to Match Your Summer Vibe
Now for the fun part! Finding the perfect hue to create your summer vibe is an effortless approach to bringing seasonality into your home design. A little goes a long way with subtle hints of pastels. Dreamy peaches, baby blues, and soft pinks have the power to change your entire atmosphere and set the mood for the months to come.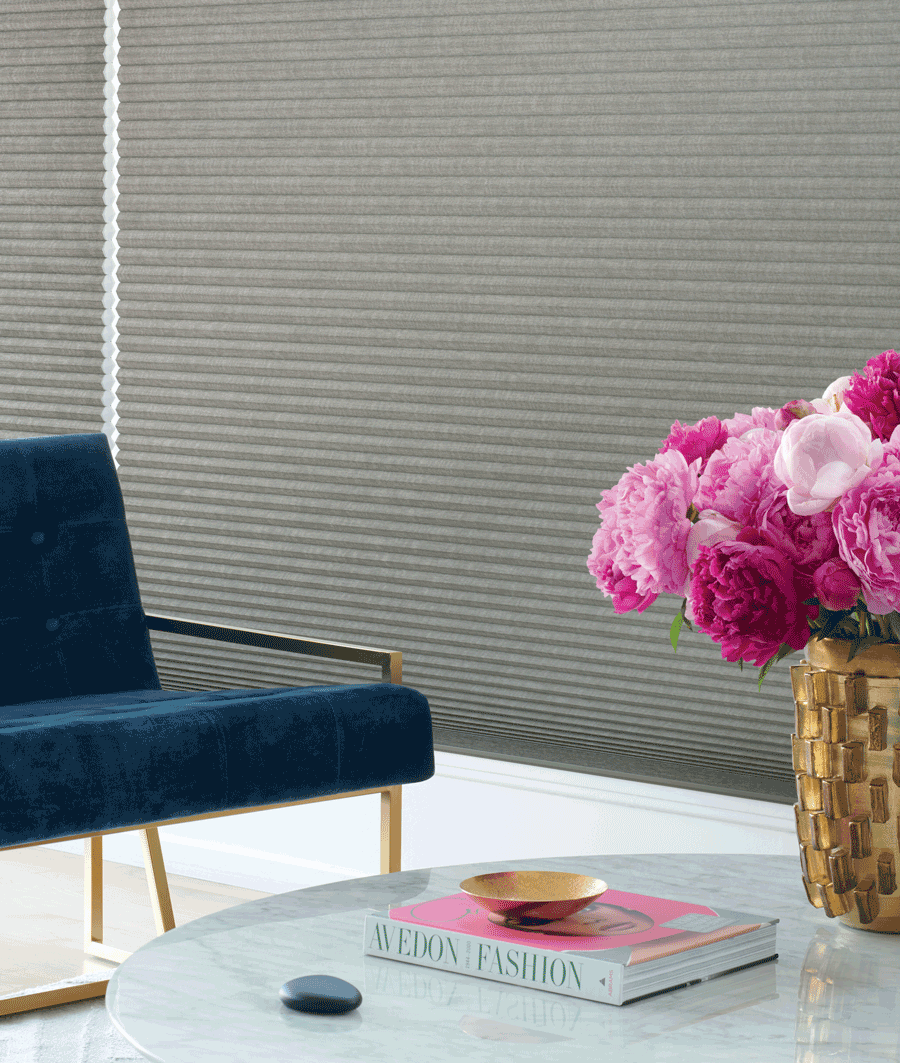 In need of of an entire style upgrade? A new backdrop with our stunning window treatments may be just what you're looking for. Customize your shades to to create the summer style of your dreams with our selection of charming patterns and incredible textures. You'll have a summer ready home instantly!
Keep Safety In Mind
Before you know it, summer break will be in full swing and the kiddos will be home way more than we'd like admit. Of course, with all of their free time, comes the crazy creative games with random objects throughout your home becoming their props of choice.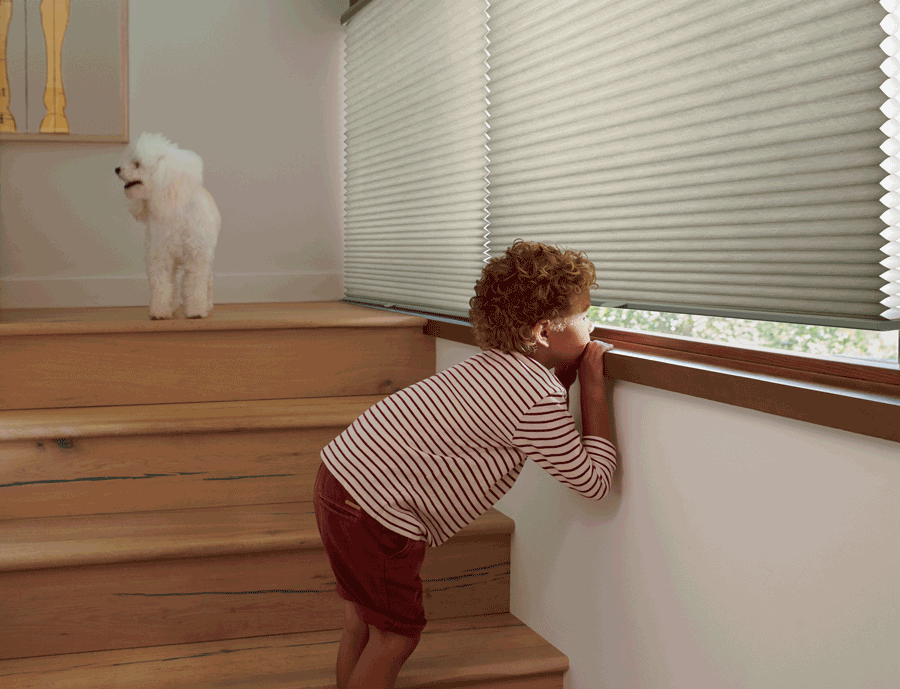 Now's the time to stay ahead of the inevitable, and evaluate your home's safety. Are the TVs mounted securely to the wall? Emergency phone numbers memorized? Cordless blinds installed? Accidents can happen in the most unexpected ways, keep your peace of mind this summer with child-safe blinds and shades.
Summer Sleep Schedule
Yes, longer days with more sunlight is what we love most about this season, but the lack of sleep is not. Our sleep schedules pretty much go out the window when the daylight overstays its welcome. However, that doesn't have to be the case. Prepare your bedroom with window treatments that work in your best interest. Hunter Douglas' LightLock is a light control system that eliminates distracting light for a room darkening solution.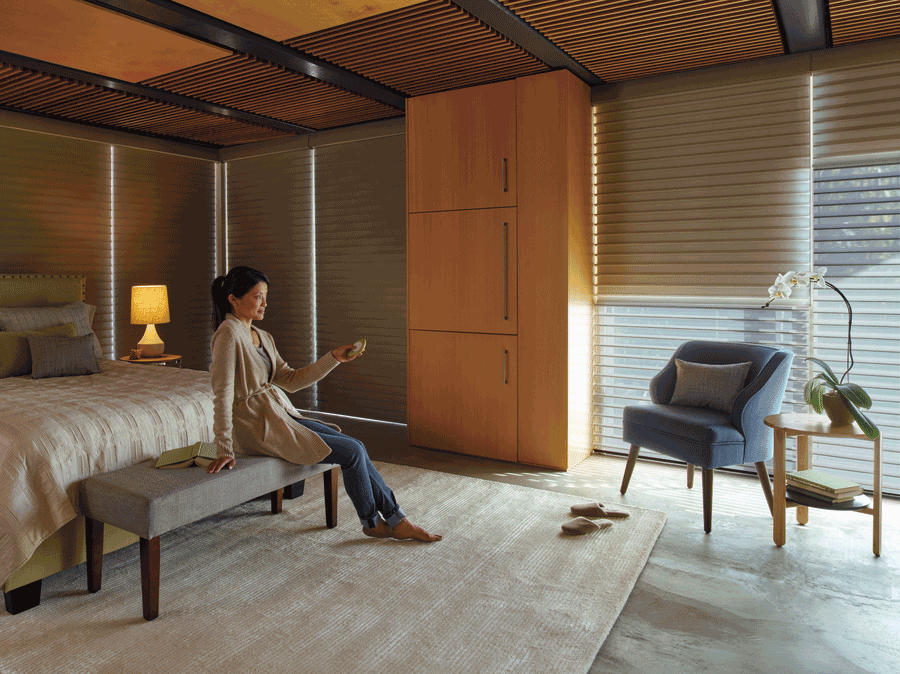 If the extended daylight forces you to lack a bit of self-control when it comes to bedtime, not to worry. Add motorization and schedule your shades to adjust to your desired lifestyle. Yep, Hunter Douglas has thought of everything.
Get Started on Your Summer Ready Home
Creating a summer ready home seals the deal for a care-free, enjoyable summer. Because everyone deserves to have the best summer possible, we'd love to help you get started on your project! Our window covering specialists will work to help you find summer ready solutions that you and the entire family will enjoy. Contact our designers at Aero Drapery and Blind for a free consultation, and we'll get you ready for the glorious season ahead!