No matter which direction your windows face in your home, there may be certain times of day that makes them a little tricky to love. While natural light and large windows are usually a home's best friend… those hot afternoon rays and glares that come along with it are less than ideal. No need to worry! We have solutions for all shapes and sizes of windows that will help with balanced light in all rooms of your home.
Morning Light from the East
The sun rises in the East, so depending on where those East facing windows are in your home, you may love or hate that. If you have bedrooms with Eastern windows, blackout or room darkening shades may be just perfect for you!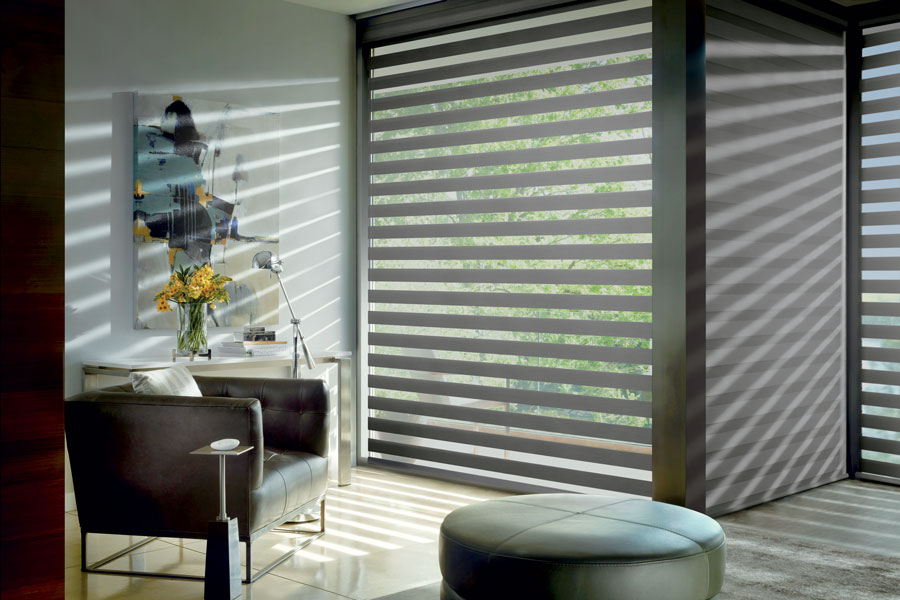 And if it's not a bedroom that faces this way, light filtering shades are a great option. They allow you to still soak in the natural light while avoiding the harshness that can come along with some of the brightest rays. Now you can peacefully sit in your living room and sip your morning coffee without squinting.
West Windows Let in the Later Sun
West facing windows may make it easier to snooze a little longer, however, they're usually the culprit for rising interior temperatures. If your dinner table sits in a room that has west facing windows, you may find it hard to fully relax and enjoy dinner between the warmer temps and the bright, strong rays.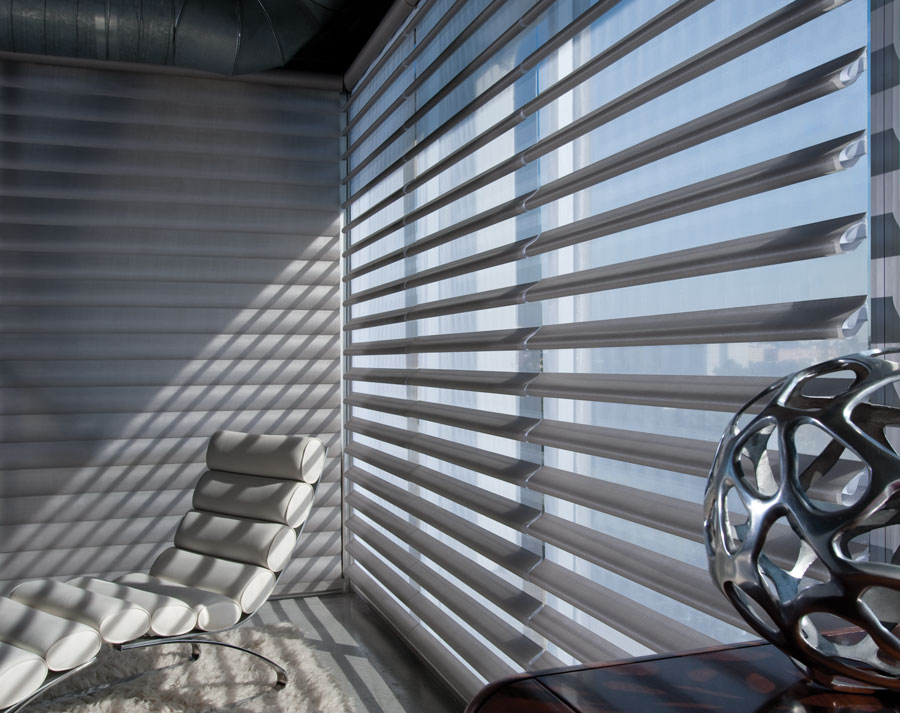 Automation is the perfect feature for these tricky windows! They allow you to set your own schedule for when your shades will be open and closed. You can set them to open in the mornings to let the sun help naturally warm your home a bit, then close them around dinner time when the bright sun hits eye level through the windows, then open them again to see the glorious colors of the sunset.
Southern Windows Receive the Most Light
South facing windows are oftentimes the most impacted by the sun all day long. While having this extra light in the mornings can be great for starting your day feeling energized and even helping to save on your electric bill a little, by mid-afternoon those rays can become too hot and bright to enjoy.
The top down bottom up feature allows you to enjoy the benefits of the natural light as it will stay toward the ceiling, while also avoiding the glare, high temps, and damaging rays that come with it.
Speaking of Glare, North Windows Have the Most
North facing windows can seem so dreamy because they have constant daylight but not many harsh rays. And they are dreamy! Except when that pesky glare comes around.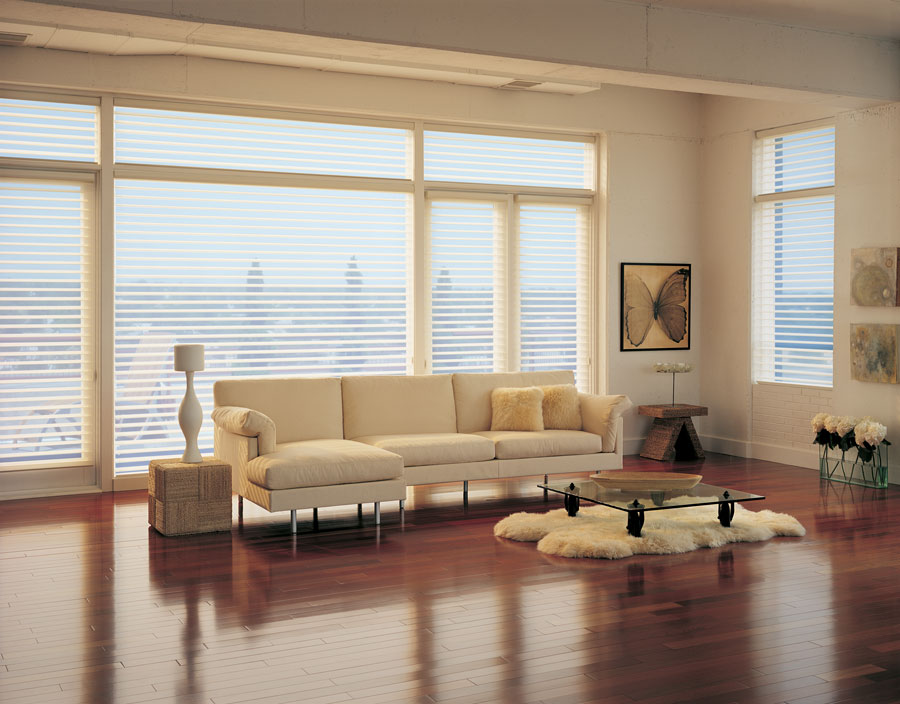 Sheer options are what we often recommend for north windows because they will soften the rays and allow you all the light with none of the glare.
Multiple Windows in One Space
Many rooms can have windows on more than one wall. We have solutions for this too!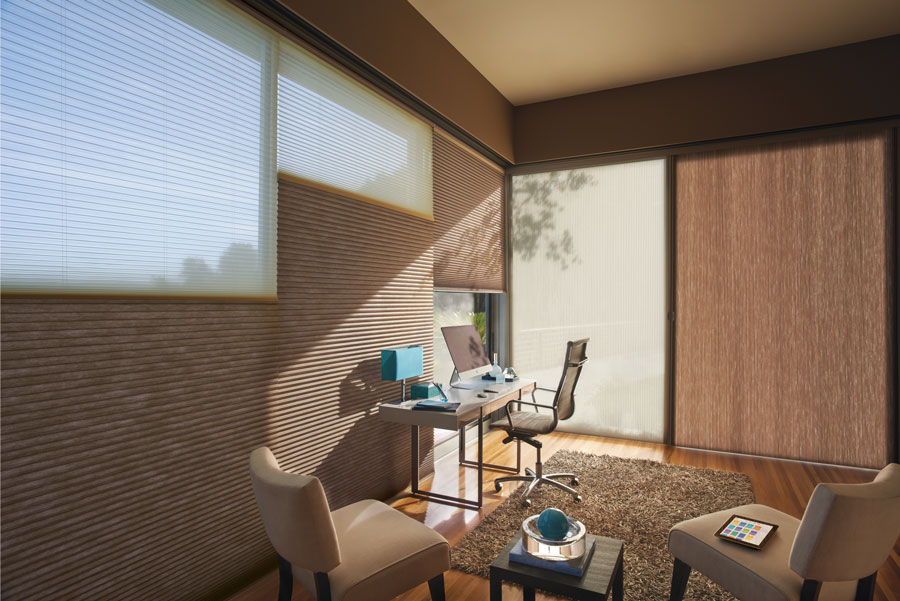 Dual shades are a two part shade with the front portion being a light filtering option and the second being a room darkening shade. These make it simple to adjust each window in a space according to where the sun is at. They also make it easy to always be comfortable in the space.
We Can Help with Balanced Light
Whether you're searching for more balanced light throughout your home or have another window solution need all together, our team here at Aero Drapery and Blind is here to help! Contact us today for your FREE consultation.