Few things in a home are better than natural light pouring in and adding positive energy to your home. However, even with good things, there's such a thing as too much. If there's too much harsh light or glare flooding through your windows, it will take your space from dreamy to uncomfortable very quickly. Even for your largest windows, we have the perfect treatments that allow you to still enjoy the view while also having control over the natural light.
Enhance Your View
Pirouette Shades allow you to keep the view, and even improve it! The sheer fabric will help to reduce the glare and any rays that are too bright, creating a comfortable, soft light when you're looking outside.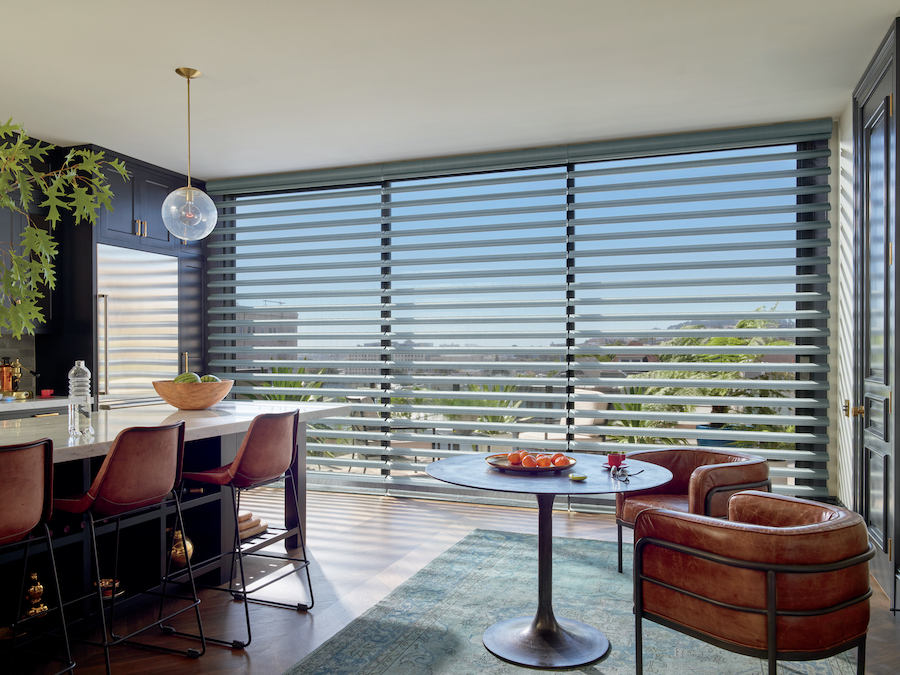 In addition to the view-through sheer portion of the shade, you can also close the vanes all together when you need more light control. Then, when the sunlight is perfect and you don't need the shades down, they can roll fully into the headrail, leaving your view completely uninterrupted.
Add Some Art to Your Space
Many people find it difficult to add treatments to the largest windows in their home for two reasons. One, sheerly because of their size. And secondly, it's hard to want to cover up the gorgeous view. This is why we like to recommend Designer Banded Shades. Not only are they extremely functional, but they add a lovely backdrop to any room too!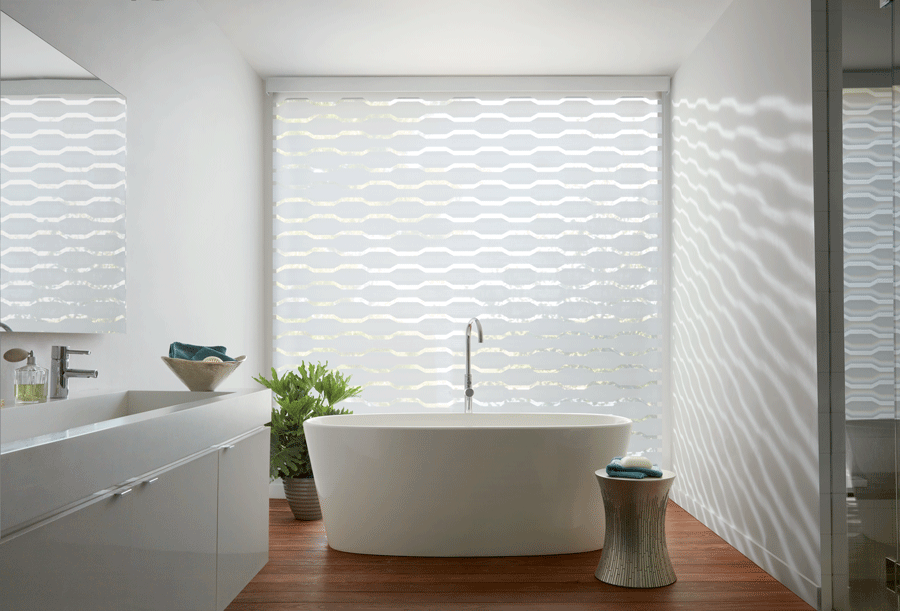 They feature two separate layers where one is sheer and one is more opaque. This allows for either a diffused light control or a full, solid shade for a darker room when shift slightly. And just like the Pirouettes, they roll fully into the headrail when not in use.
Implement Automation with Smart Shades
Oftentimes, adding treatments to the largest windows in a home can be a bit overwhelming due to their size. Not to mention when those windows are positioned behind furniture–or if there are a lot of them! Automation will take care of all of that for you and make adjusting your shades, blinds or shutters easier than ever.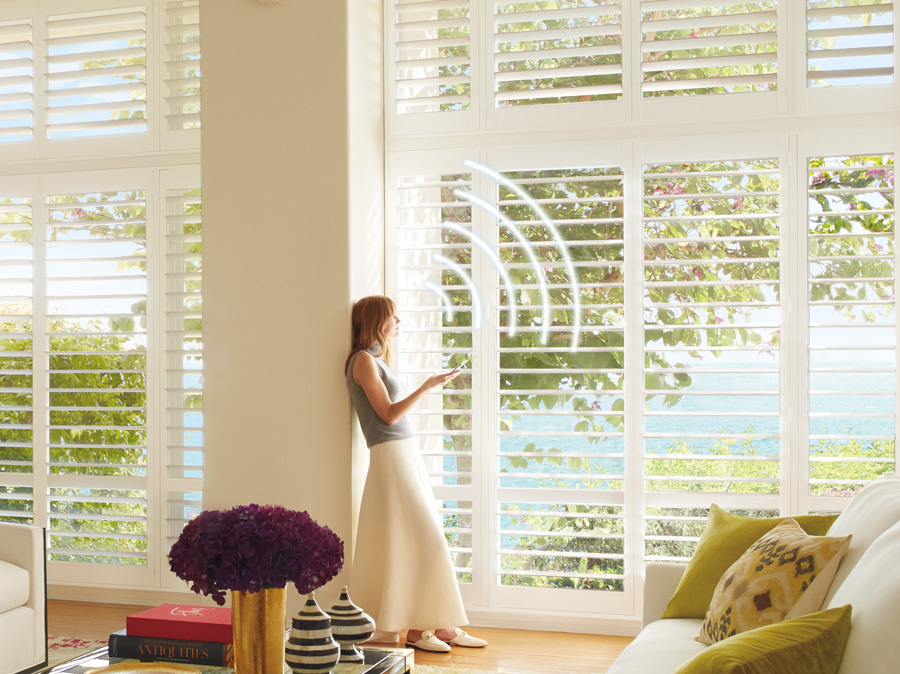 Smart shades can be implemented with any smart home device of your preference. They're controlled with the remote they come with, a simple tap on your phone's PowerView® app, or a voice command to your smart home system. On top of all of that, you can even set your shades to a schedule that works for you and your family! That means they can automatically close when it is nap or bedtime for your little ones and then open as your alarm goes off each morning.
Here to Help with Your Largest Windows
Finding the ideal solutions for your floor to ceiling windows has never been easier! Our team at Aero Drapery and Blind is here, and eager, to help.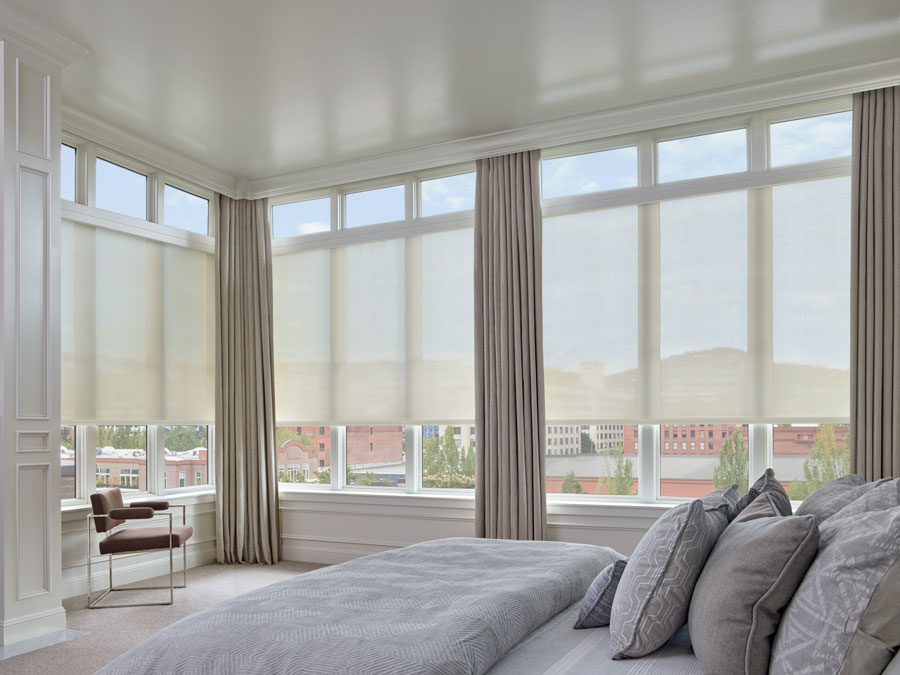 And if you have other windows in your home in need of solutions, we have you covered for those, too. Contact us today for your FREE consultation.