Creating the right atmosphere is a work of art, and it's the details that matter most. How can we create the perfect environment in each room using room darkening details? Check out our Room Darkening Solutions page–you'll find products and features that will help you achieve the perfect level of comfort. Or, join us here as we take a look around…
Not Just for Bedrooms
A good night's sleep is key to one's overall health and happiness. Anyone can see why adding room darkening details to the bedroom is important. But what other spaces in the home could benefit from this lifestyle solution? Because we use our homes differently today, let's think outside of the bedroom…
Home Office

Family Room

Meditation Space

South & West Facing Rooms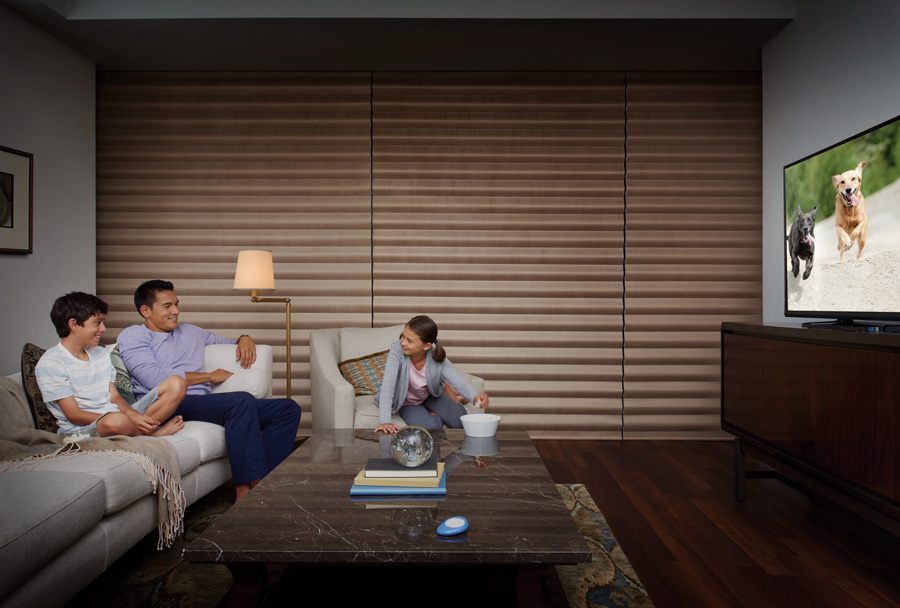 The Fabrics & Materials
Let's reimagine our space with room darkening details. By determining how your room is used, you can then choose the level of darkness you need and what fabrics and materials may work. In order to darken a space, we use opaque fabrics, or we include a liner to help control the light.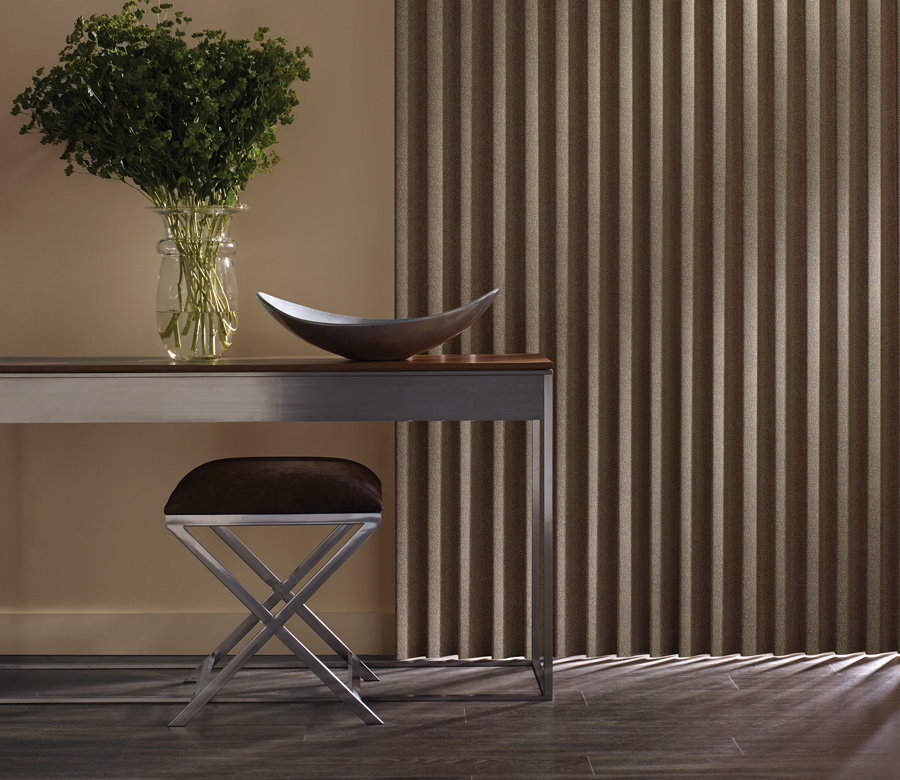 What About Shutters?
For a classic look, plantation shutters are a popular choice. Shutters are opaque in nature and can block out the light. Equipped with the hidden tilt feature, shutters are easy to manage by opening or closing the slats which control the light exposure in the room. When considering hard treatments, keep in mind that small amounts of light may still glow around closed slats.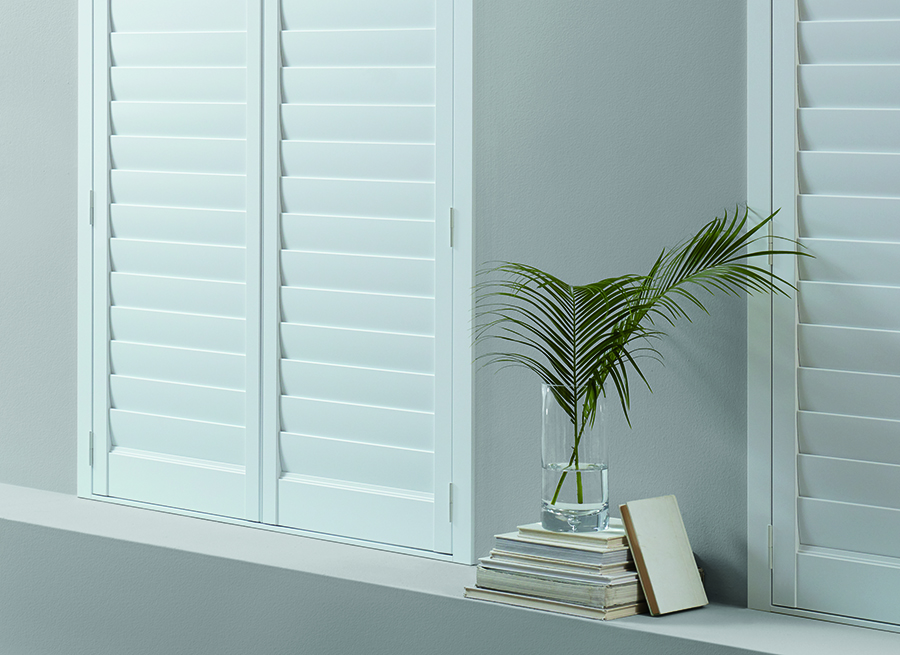 As mentioned above, even with a clean close as illustrated, subtle light can still show up in between slats.
Understanding Light Gaps
As we continue exploring room darkening details, it's important to know these two terms: "light gaps" & "side gaps." These terms refer to the light that enters between the closed shade and the window frame–you may hear these words in the process of choosing window solutions for your home. This information may be useful to clients depending upon their vision for the room. Oftentimes, these gaps don't affect the overall experience, but sometimes they can. One solution is to choose the type of window covering based on minimal gaps. Another is to add side draperies to keep light from entering into the space.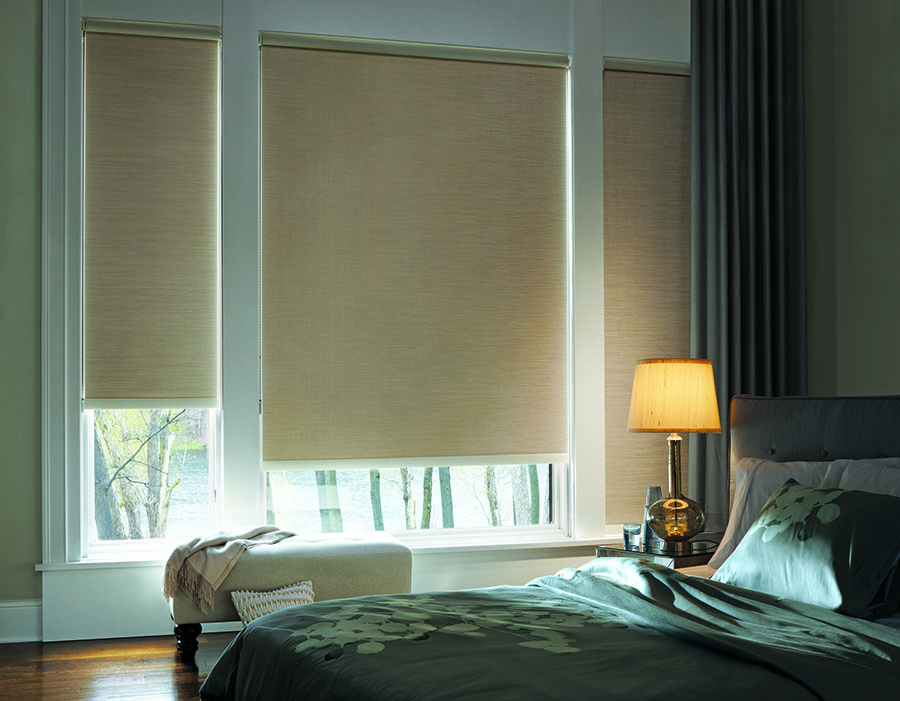 So you may be wondering, how can I achieve *actual* blackout? For window treatments to be considered full darkness you will need to consider a solution that actually prevents light from entering. Opaque fabrics can achieve the blackout experience. But, even better, there's an innovative feature that traps the edges of the shades in a channel attached to the window frame. The LightLock™ feature allows you darkness at any time! It's stunning to look at, and it's available for the Duette shades collection.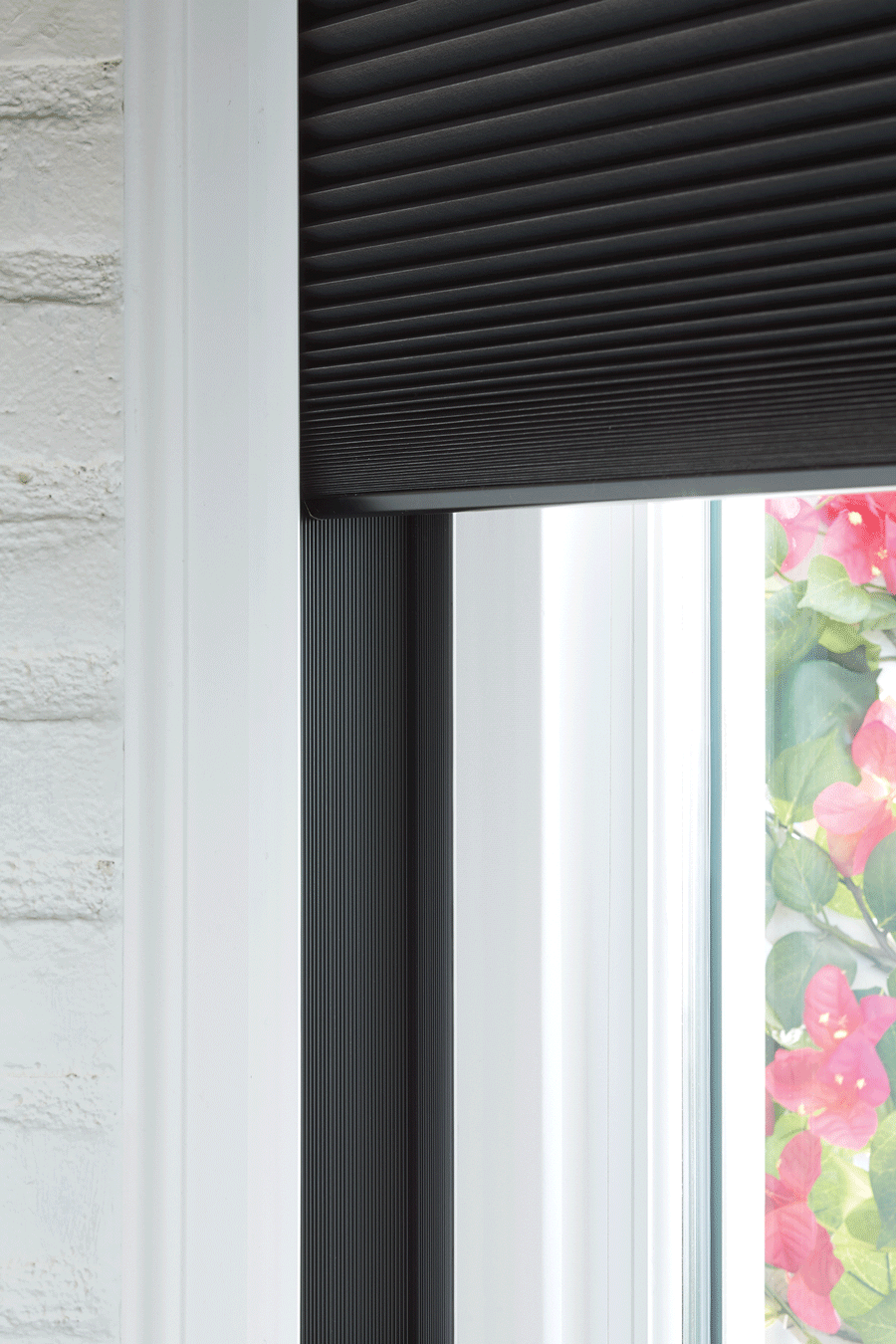 The Best of Both Worlds
There are some spaces in the home that will always need coverage, maybe for privacy or due to sun exposure. Our Dual Shades provide continual coverage and allow comfortable light in as well. You can have the best of both worlds!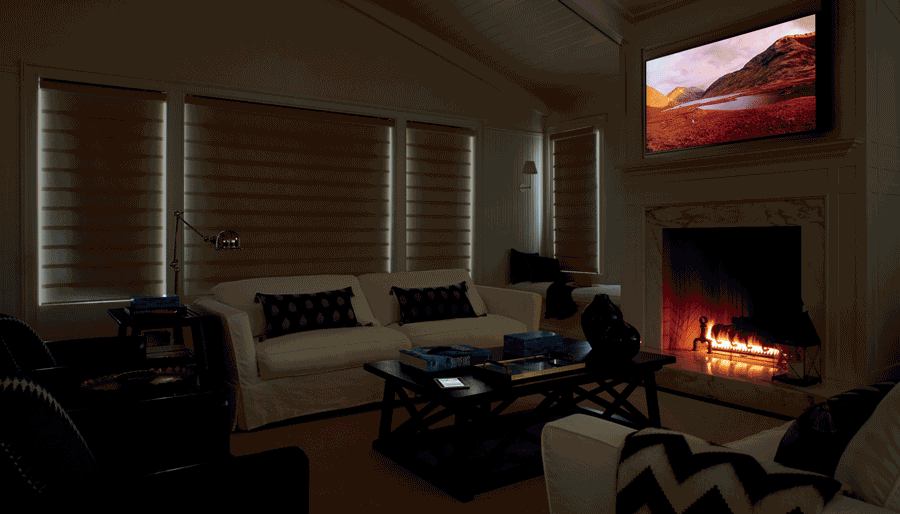 Look at how dual shades can transform a room instantly! Anyone can darken a room by lowering the secondary shade and when you want light to enter, simply roll up that shade, and it's out of view. The primary shade remains in place providing the continual coverage your family needs. See why it's one of our favorites?
Which Room Darkening Details Do You Need?
It's been a pleasure exploring room darkening details with you! Now you can see how window treatments–with their many features, functions and fabrics–can add so many possibilities to your home. Here at Aero Drapery & Blind, our experts will help select rooms where you need solutions the most and are ready with the latest design ideas as well! Contact us for your FREE Consultation today!