The light in your home changes throughout the day. As a result, don't you need window coverings that can keep up? Duolite® has the solution for your lighting issues. This innovative option has light filtering, as well as light blocking options, to satisfy your need for different solutions.
What's So Great About Duolite®?
Duolite® is a shade system that offers "dual light." This versatility is the answer to your light control, privacy, room darkening–even energy efficiency–needs.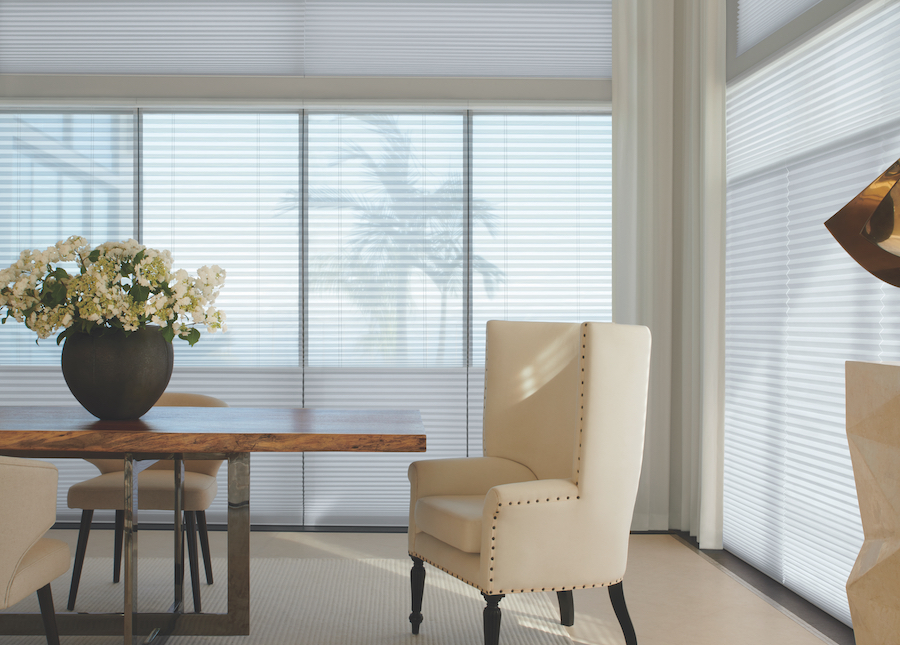 Both the light filtering and light blocking functions operate using the same headrail. Because this system creates an all-in-one option, all you need to look forward to is complete light control with style.
Roman Shades Featuring Dual Shades
Our Vignette Modern Roman Shades come equipped with the light control feature we're loving. The dual shades can be completely submerged into the shared headrail to keep your view completely free of obstacles. Bring down the light filtering shade if glare becomes an issue. Or, drop down the secondary light blocking shade to shield yourself from all the light.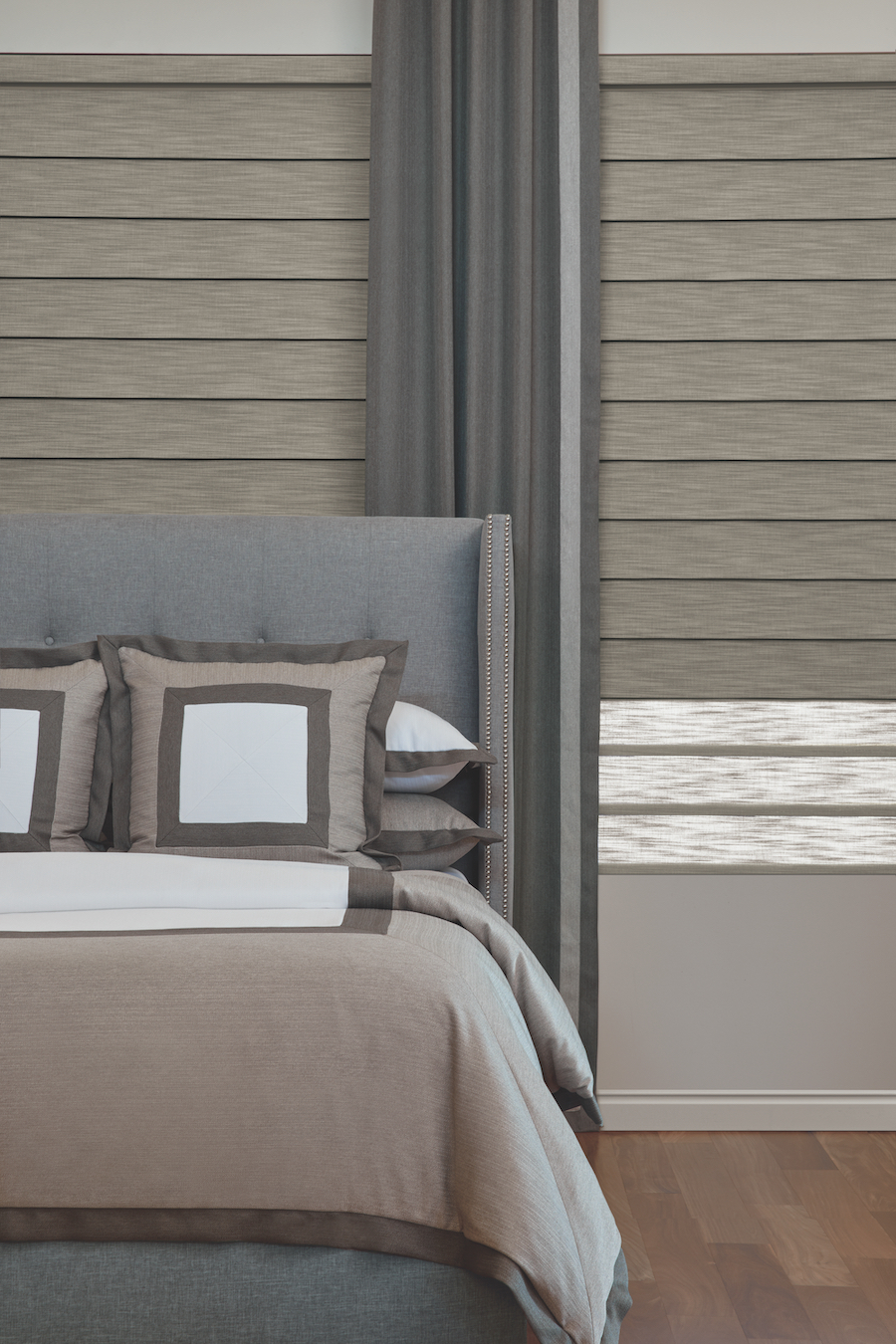 Here are several other products to choose from that have a front light filtering shade and secondary blackout shade:
Alustra Woven Textures
Designer Roller & Screen Shades
Silhouette Window Shades
Vignette Modern Roman Shades
Nantucket Window Shades
The newest innovation? A secondary cellular room darkening shade is going to improve a crowd favorite–the Provenance Woven Woods collection.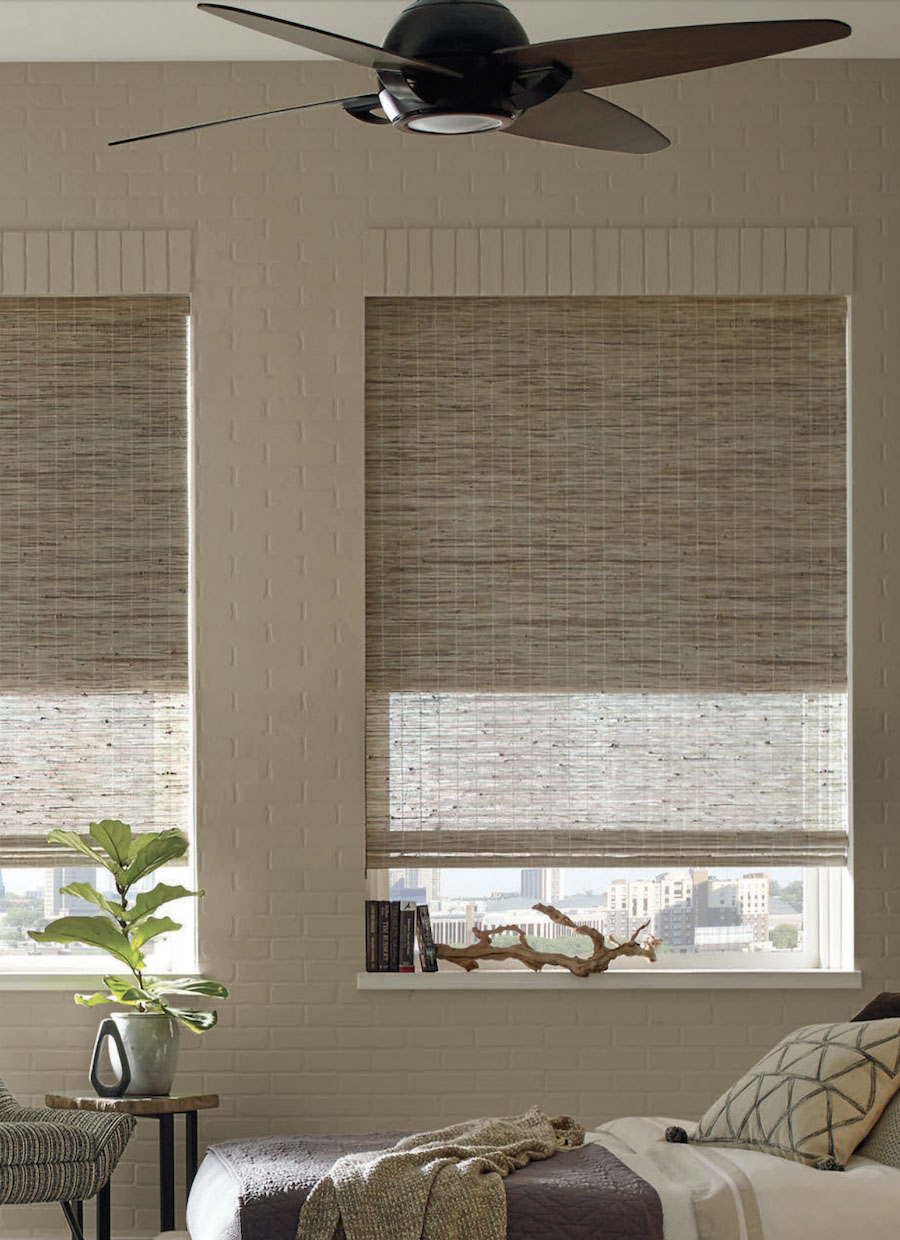 Honeycomb Shades for Perfect Balance
Is energy efficiency an issue with your home that's been on your mind lately? We have a great suggestion that starts with cellular shades. Duolite® seamlessly brings together two shades to tackle issues like temperature and comfort. Of course, they also promote privacy and light control. Both of the honeycomb shade collections we offer are available with this operating system: Duette and Applause.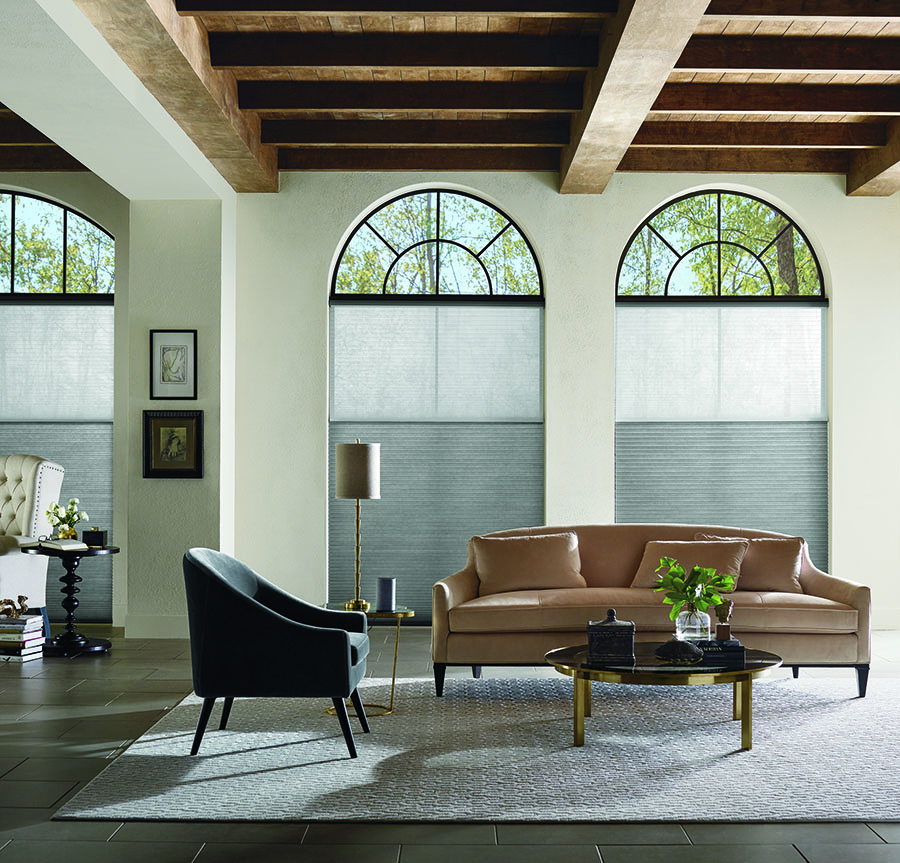 It's Time For a Refresh
Our team at Aero Drapery and Blind wants to help solve the issues you may be running into around your home. We're here to guide you with light control, energy efficiency, and comfort solutions today. Contact us today for a Free Consultation.