Are you already using smart home technology? It's hard to remember what life was like before the convenience of Siri, Alexa, Google Home, or any of the other smart brands. You have instant control over so many aspects of your home. Believe it or not, we have yet another way to add convenience to your daily routine: Automated Shades. The benefits will leave you wondering, "What was I doing before I had smart shades?" Here's why.
Easy to Sync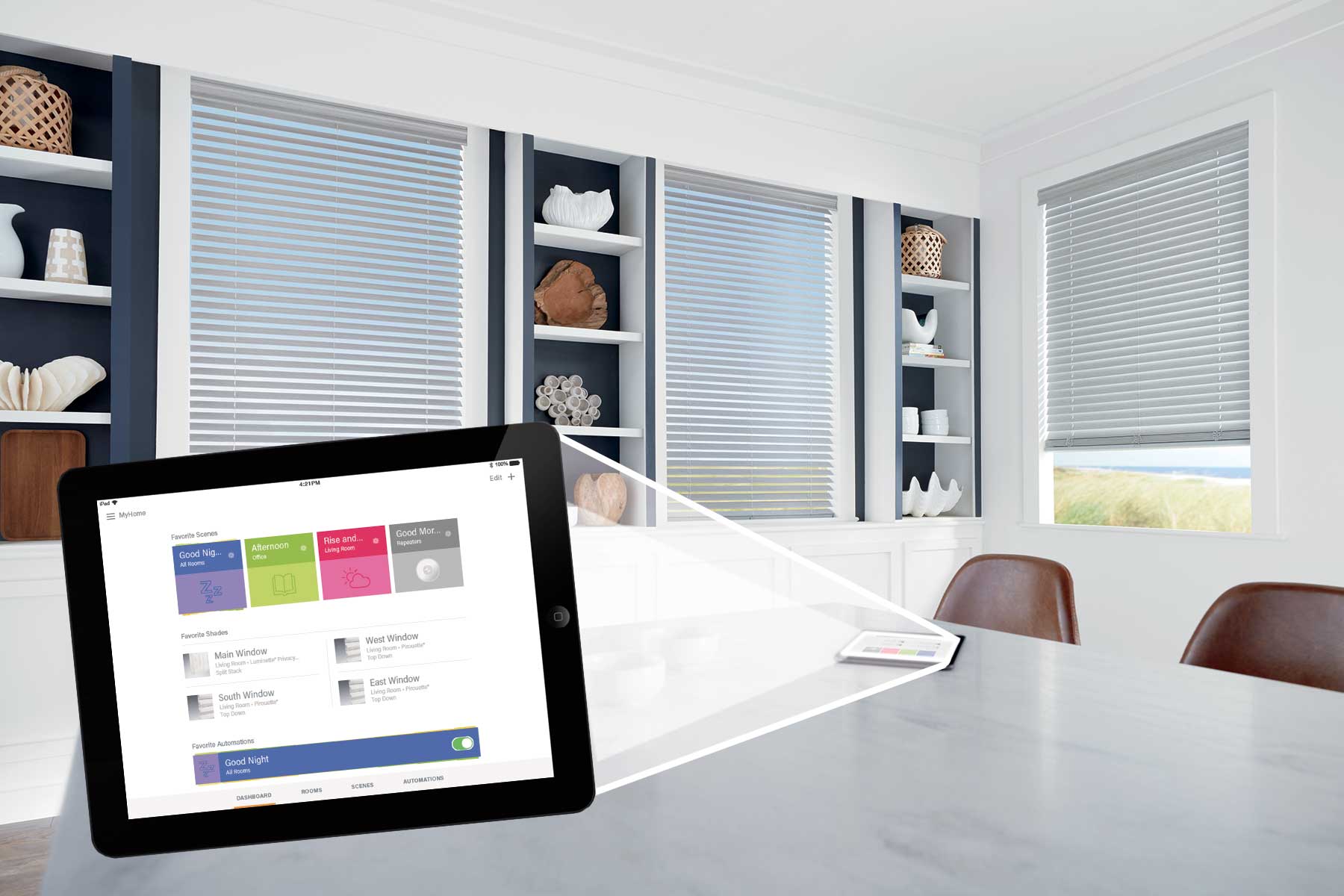 Our Hunter Douglas automated shades are compatible with the top smart brands, like Google Home, Alexa, Apple HomeKit, Control4, Elan, and many more. You can easily add motorized blinds without changing your set-up. And, the best part is, your professional installer will take care of setting everything up during installation.
Simplify Your Routine
Smart home tech has endless possibilities–some that you may not even be aware of yet! But, with our smart shades app, you can easily take advantage of everything your shades have to offer. Set schedules, save favorites, and set customized settings for individual windows or groups. See how smart shades will benefit your everyday routine: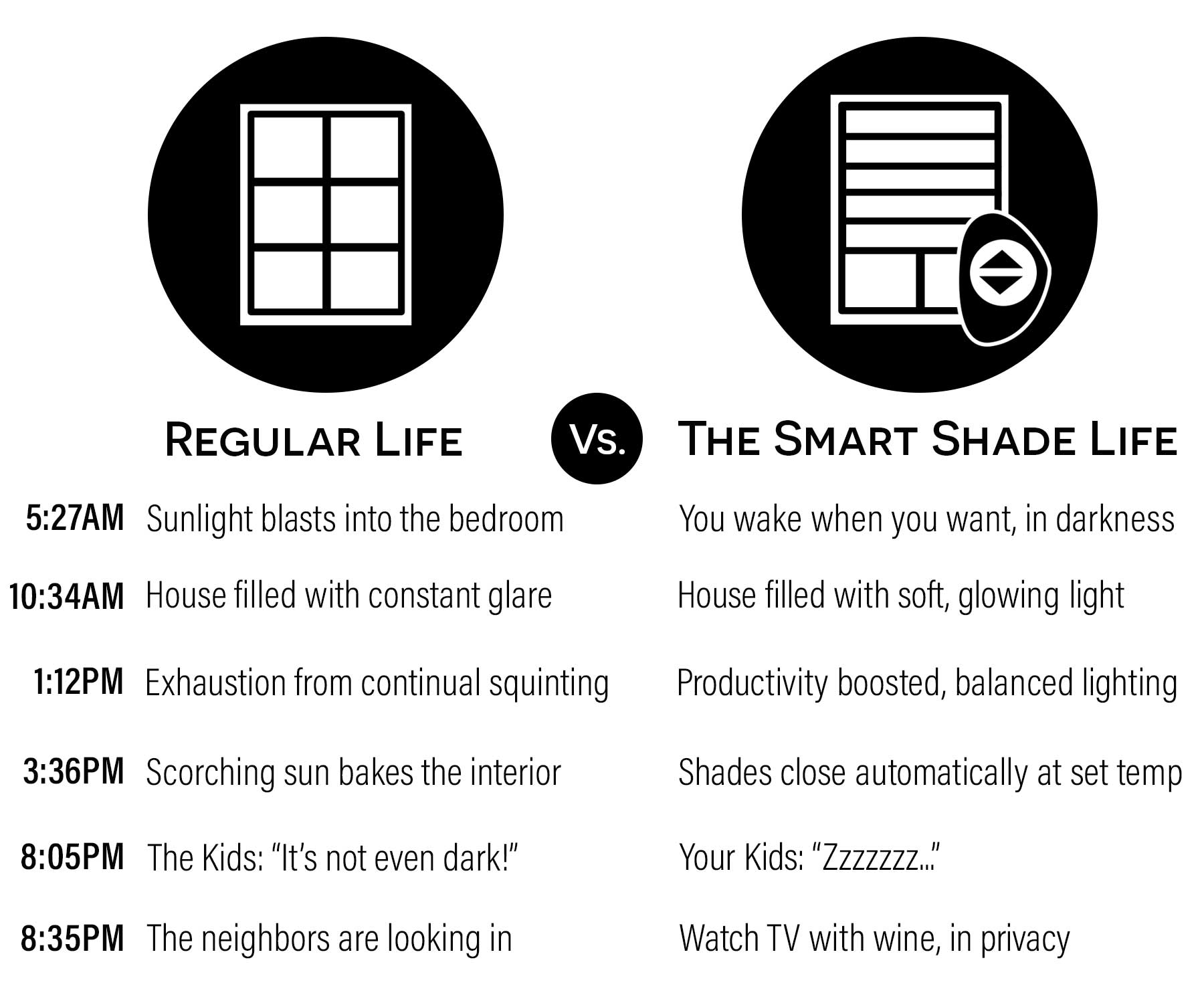 I'm Sold! What's the Cost of Automated Shades?
Cost is often the first thing we think about when making updates to our home–and we get it! There's no harm in getting a quote for automated shades during your consultation. Most clients find that they are more affordable than expected. Learning about all of the benefits may actually leave you wondering how you can live without them!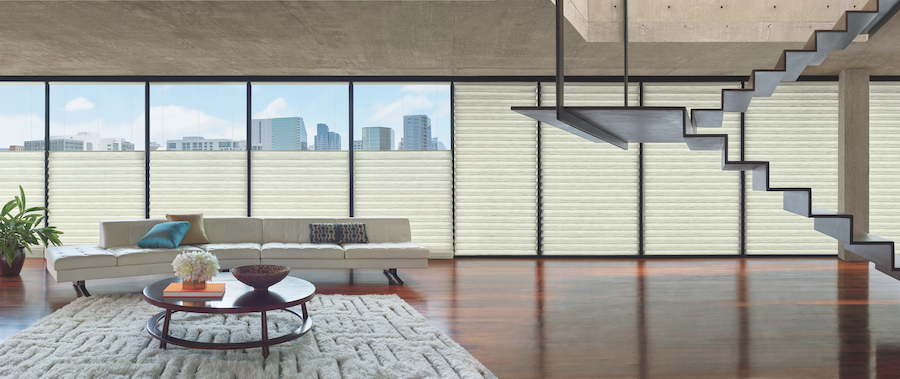 There's no price on peace of mind. Automated shades bring instant security and privacy, which is worth more than any dollar amount. And, did you know they can actually save you money? That's right! They can bring down your monthly energy bills. Plus, Hunter Douglas just announced that rechargeable batteries are coming, which means even more savings for control, security, privacy, and so much more. You deserve it.
Don't Wait Any Longer
Today's technology is here to make our lives easier. You won't regret bringing home automated shades. Have questions? Want to get a quote for your windows? Our designers are here and ready to help you through every step. Contact us today at Aero Drapery & Blind for your free consultation.