The darkness has set in…and it's brutal. This time of year just feels like human hibernation. Did you know there are ways to brighten your home? From quick tips to more involved projects, we've got 10 ideas for you while you tuck in, waiting for spring.
#1 Color Changes the Mood
It's true that color can have a huge impact on our lives. Right now in home design, dark, moody colors are all the rage. But, they have to be well-placed. Got a room in your home that gets sunshine all day long? Go ahead with those darker colors. But, most of your spaces? They might increase the darkness, and at this time of year, it's the last thing you'll want. Choose colors in light hues, like gray, beige, pink or blue. Even the same paint color you have now? If it's been more than 5 years, you'll be surprised how much brighter the space will be with a fresh coat.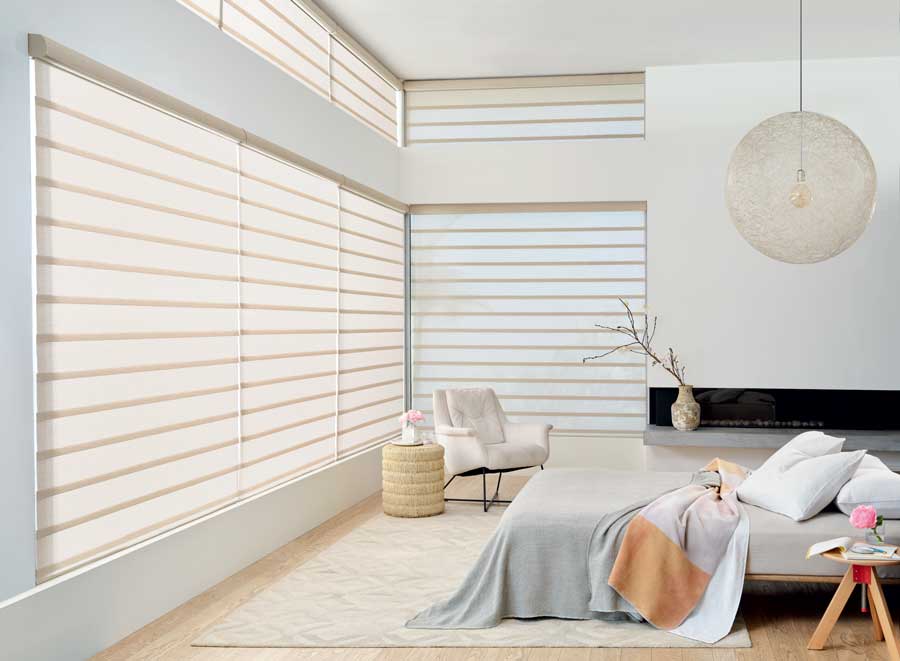 #2 Pay Attention to Sheen 
While we're on the subject of paint, have you considered how the sheen of the paint is affecting your home? The higher the sheen, the more it shines. If you've always used flat paint, but the look of the room is falling flat, it might be time to try something with a higher sheen, like eggshell. Entering light will reflect more light off of eggshell or satin. If you're searching for a quick way to brighten your home, that could do the trick!
#3 Add Layers of Lighting
In an article about brightening your home. it will come as no surprise that light plays a role. But, let's dive into the details. Don't settle for just one overhead light or a single light source. Think of lighting in layers. Consider how your family uses the space. Floor lamps, wall sconces and hanging pendants are great additions that can all enhance the look and feel of your home.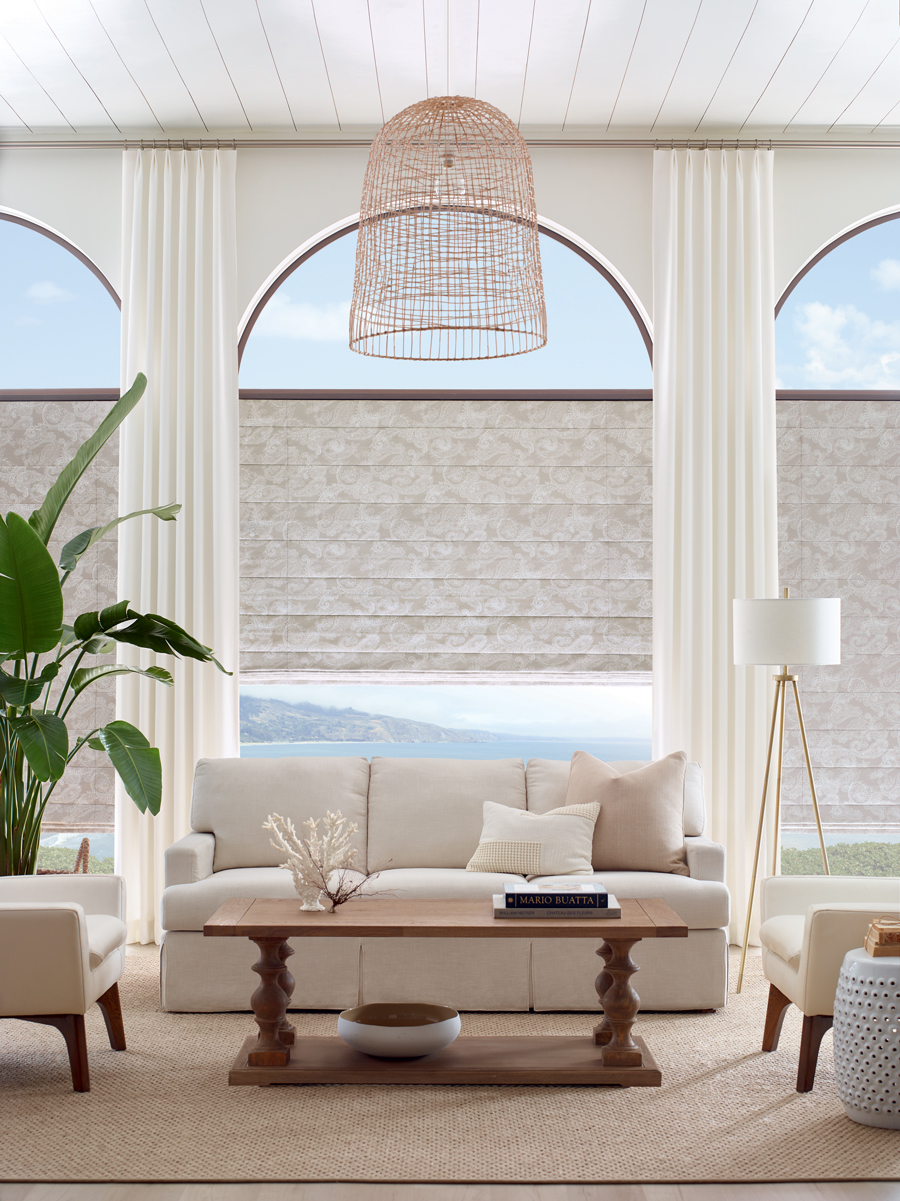 #4 What's the Lighting Temperature?
This is a question you should be asking yourself when designing the atmosphere of rooms in your home. Certain lightbulbs have specific colors to them, making the space seem warm or cool. Another idea? Check out the "K" rating on lightbulbs. This stands for Kelvin, which is the official temperature of lightbulbs. Vivid, bright light, best for use in kitchens, needs a "K" rating of 3,000K–4,500K. Anything above that will be too bright–almost like daylight. The key is to know what you prefer for the rooms of your home. And, these bulbs might be changed out seasonally to ensure you are enjoying the light that fits the season.
#5 Take Care of the Exterior
It's been cold, and the last thing you might want to think about is spending time outside. But, if bushes and shrubs are blocking your windows with too much growth, trimming them back will significantly improve the incoming light. Plus, you'll appreciate the curb appeal when you get home each night.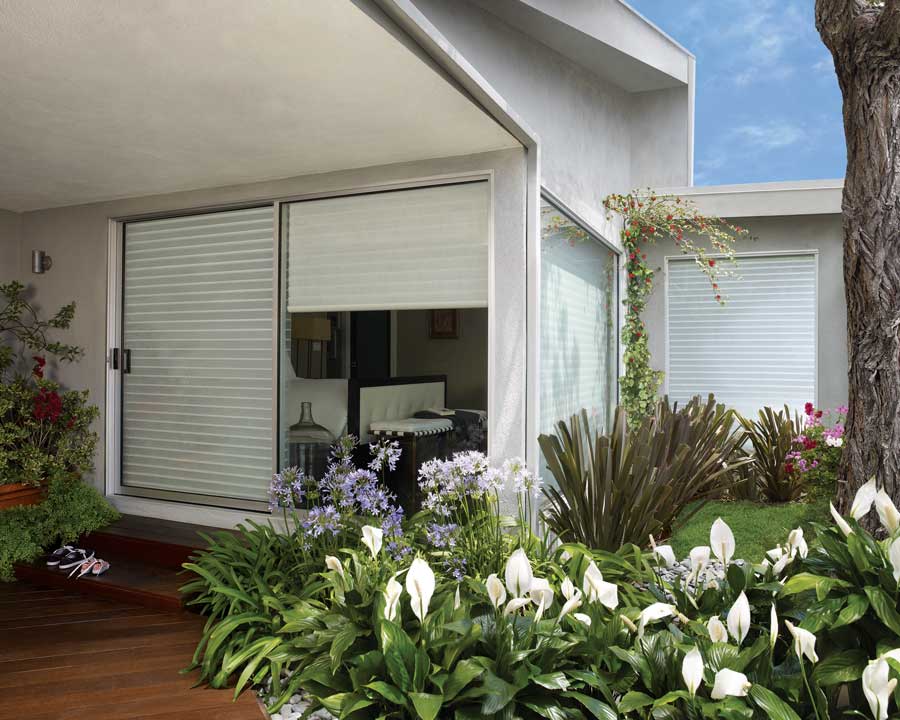 #6 Evaluate Your Accents
Spending more time indoors, it's a good time to take a look around and decide how certain accents are affecting your mood. Excess home decor can easily create dark shadows. Rearrange items, or say goodbye to pieces you no longer love. If you want to brighten your home, consider moving reflective items, like mirrors or glass pieces into a space that could use the increased lighting.
#7 Bring in an Area Rug
Dark hardwoods are easy to love. The rich color adds dimension to your home. But, this time of year, we need a little more light. One good way to brighten your home is to add an area rug in neutral colors. You'll break up the dark flooring, add extra style, and bring a cozy vibe to certain zones of your home.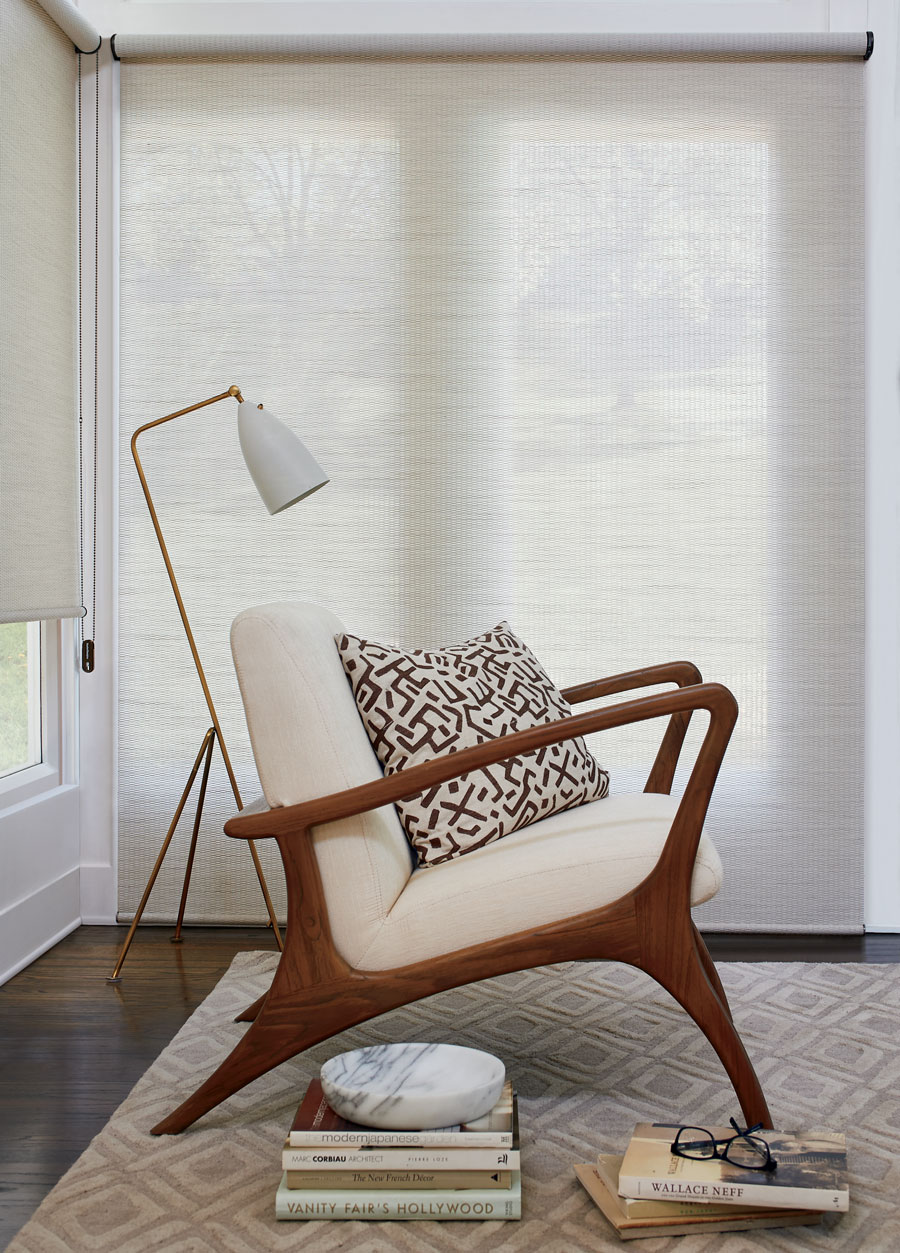 #8 Balance Darks & Lights
Too much of something is never good. Balance creates positive feelings and a peaceful atmosphere. This goes for many areas of life. but especially home decor. Darks and lights are an amazing way to enhance the look of your home. And, it's times like now–when the darkness takes over–that you can shift that balance to customize that look. Consider swapping some items out that are too "heavy," bringing in some light, airy pieces. You'll be glad you did!
And the Window Treatments?
There's no better way to invite light into your home than with window coverings. That's right…coverings. Bare windows, especially this time of year when the leaves are off the trees, will just wreak havoc. You don't want bright, glaring, direct light that shines in your eyes and fills your home with harsh sunlight. We've got two top feature favorites to bring in light while customizing the ambiance of your home.
#9 Lower from the Top
Top down shades are an incredible feature, well-loved by many. The top lowers down, flooding light across the top of your room, illuminating the space, yet protecting your interiors and your lifestyle. Maintain privacy and control glare, but have as much natural light as you want.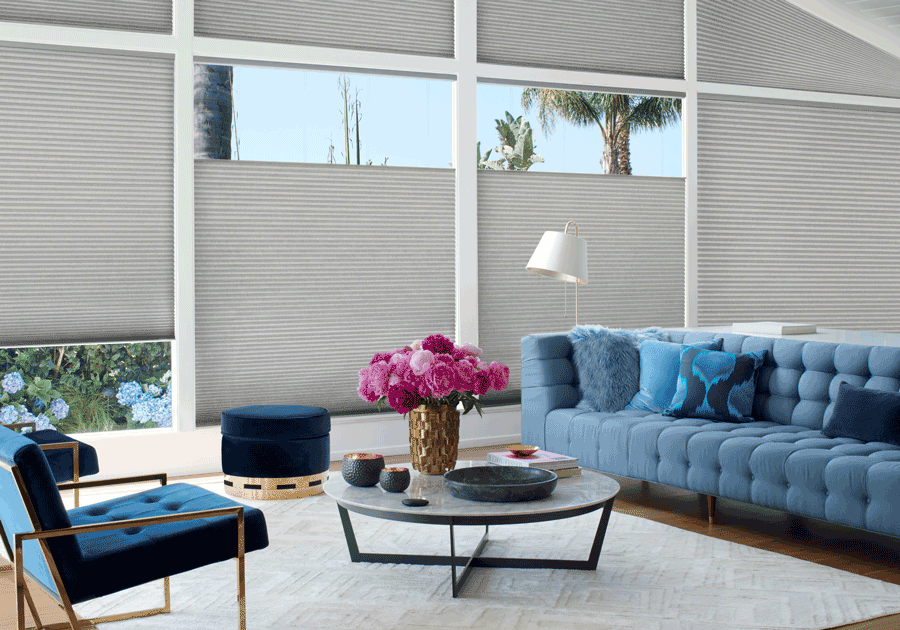 #10 Invite Light with Sheers
With a wide selection of sheer shades, it's clear to see why everyone loves them. The sheer fabrics pull light into your home, but it's soft and serene. If you want to brighten your home, you don't want it to be harsh and glaring. Sheers add a layer of protection and a glowing atmosphere. Also, you can have your cake and eat it, too. Many of our sheer shades not only provide this beautiful, enhanced lighting, but they are capable of room darkening and incredible light control.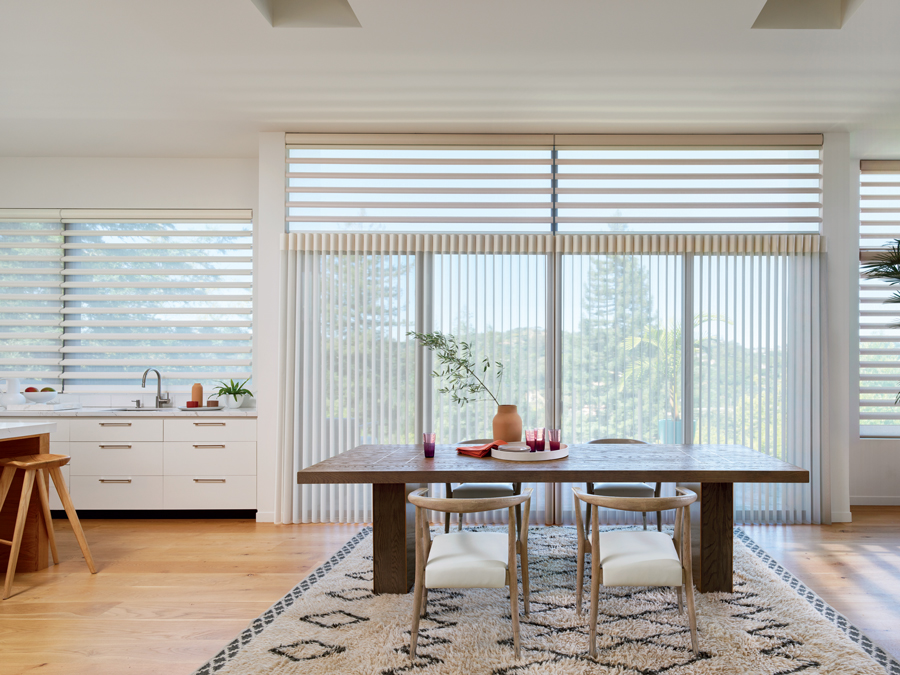 As you search for ways to brighten your home this winter, we hope these ideas inspired you! If you're ready to enjoy some amazing solutions at the window, reach out to our team at Aero Drapery & Blind. Our experts are on hand to answer questions and guide you to window covering products that will suit you best. Stop into one of our showrooms to see things up-close and in-person. Get in touch for your FREE consultation so we can help you discover favorites and enhance the look of your home!