Every room in your house has unique lighting, and sometimes it can be difficult to control. Luckily, there's a dual shade system that will fit your home and lifestyle perfectly! What's even better? Hunter Douglas has added more shades to the list of collections that are available with this innovative feature. So, which system will work best for you? Let's find out.
You need to cover your windows, but you want natural lighting…
Can this even be done? With the right dual shade system, you can have all the benefits of natural daylighting while protecting your interior from the harsh sun. The Duette and Applause collections of honeycomb shades would fit beautifully into your home.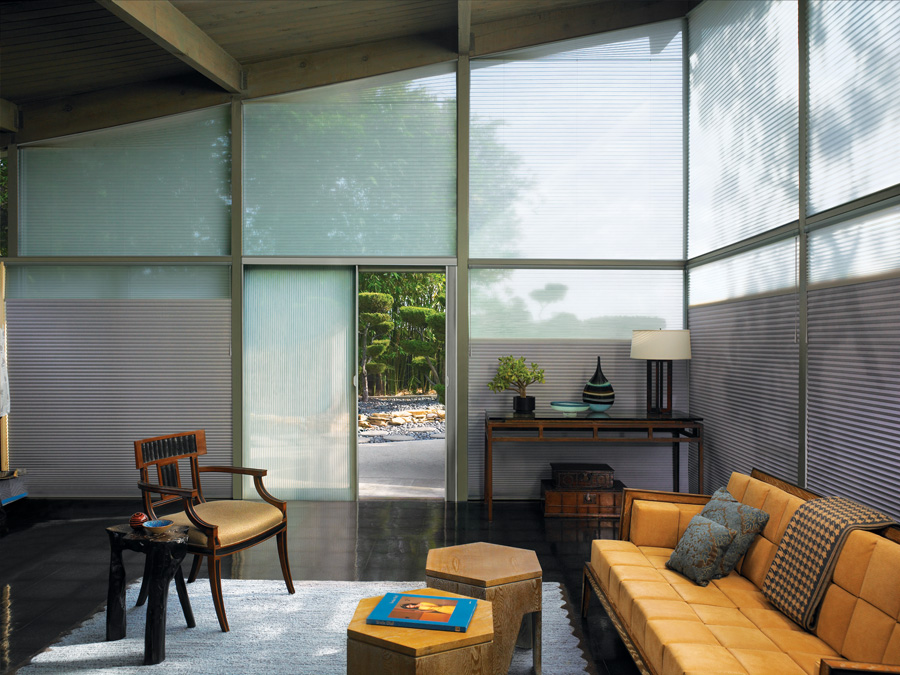 This dual shade system gives you the benefits of top down lighting, as well as the protection of cellular shades. The top, light filtering shade brings in ample daylighting, while the bottom adjusts up and down to your liking. Your window remains completely covered, protecting your interior. Duolite is also available in vertical shades, so you can easily cover your sliding glass doors!
You need a range of control, from glare-free lighting to room darkening…
There are rooms in your home that serve multiple purposes, meaning you need the ability to change the atmosphere depending on what you're doing. Your bedroom, for example, needs enough daylight for everyday activities, like getting dressed or folding laundry. But, at night, you want room darkening and privacy.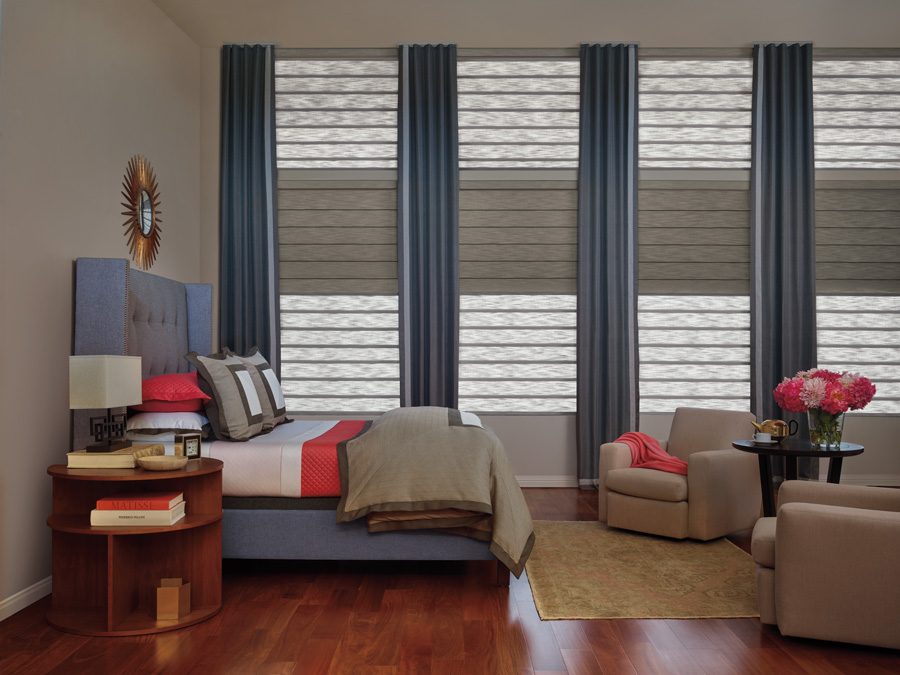 You can have both with this dual shade system. Let the soft, filtered light illuminate your room during the day. Then, when it's bedtime, adjust the secondary roller shade to block out the light. If you need a range of control in your home, consider these options:
-Vignette® Modern Roman Shades with Duolite®
-Silhouette® Shades with Duolite®
-Nantucket™ Shades with Duolite®
-Designer Screen Shades with Duolite®
-Designer Roller Shades with Duolite®
The latest innovation in dual shades is the Woven Woods collection. This system offers the front, light filtering shade, with an energy efficient secondary shade.
You need daylighting, light filtering, and blackout…
This sounds like it could be tricky, but don't worry–with the right dual shade system, you can have it all. with the newest additions to the Duolite operating options, you'll find the perfect shade for you. And, yes. You can have it all.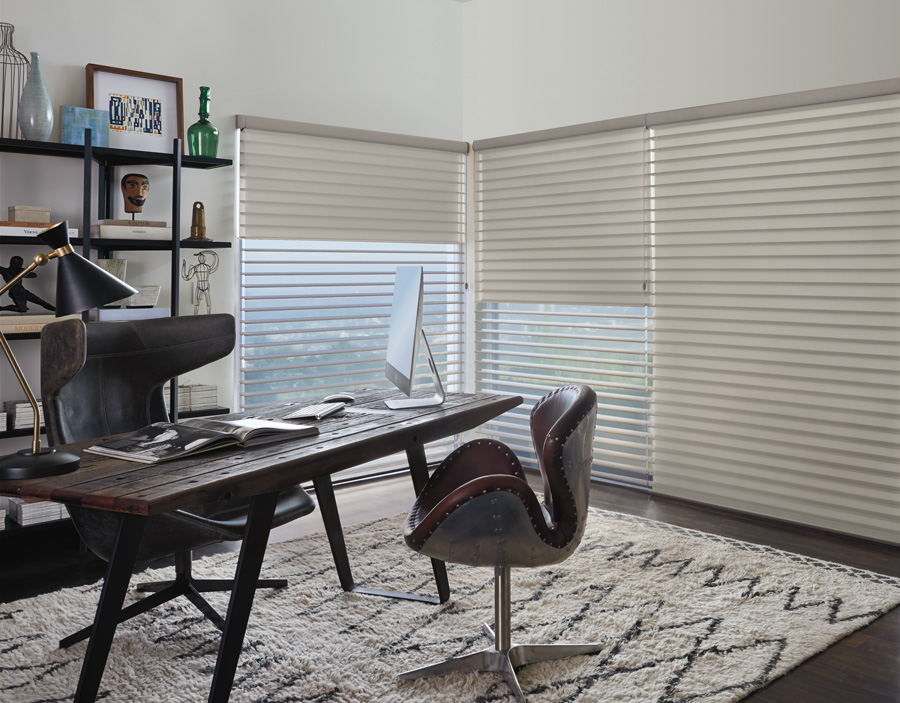 Window shades roll up, out of the way, letting you enjoy your bare windows. Roll the front shade down for soft, filtered light to keep your space illuminated, but protected. Partially roll the secondary blackout shade into place for customized light and privacy control. And, finally, the secondary roller shade rolls all the way down for blocking out the light.
The Best Dual Shade System for You
You have unique desires for your home's ambiance, and every room is different. The right dual shade system will give you the control you've been looking for, leaving you with ideal lighting throughout the day. We want to help you find the right system for your home. Contact our team at Aero Drapery & Blind for a free, in-home consultation. We can't wait to transform your home!