Are you ready to put the finishing touch on the look of your home and upgrade your lifestyle with incredible benefits? Then, you're ready to find the perfect window treatments! Pairing gorgeous fabrics with modern innovation, our custom roman shades have a lot to offer. And, with a little help from the experts here at Aero Drapery & Blind, they're easy to design. In just four fun and easy steps, you'll have custom roman shades that bring together the look of your space and provide daylighting, privacy, convenience, energy savings, and a whole lot more!
1. Choose an Exquisite Fabric
Custom roman shades will fashion a gorgeous scene in your home. The fabric you choose becomes the backdrop for your whole room design. Which one is right for you? Consider your personal preferences for color and texture and how everything will coordinate in your space.

The color range available for our romans goes from the softest neutrals all the way to boldly daring hues. And they come in a variety of textures as well. Whether you enjoy the warmth and richness of woven fabrics or the fresh and airy feel of sheer linens, we'll help you discover the ideal fabric for your unique design.
2. Select a Style: Rolling or Stacking?
The classic style of romans has always been thought of as a stacking shade. Folds of fabric gather as the shade adjusts open.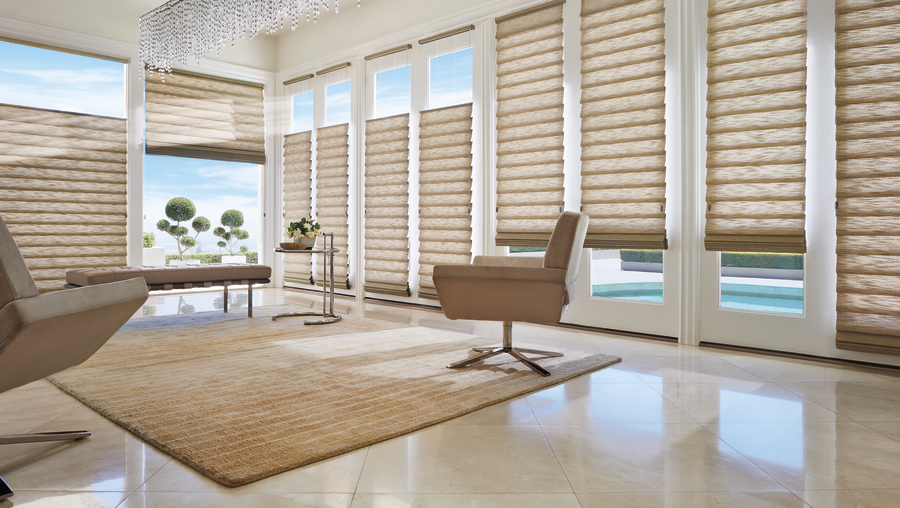 But did you know that custom roman shades can also roll? With innovations in our collection of Vignette Modern Roman Shades, you can now savor the beautiful folds you've come to love along with convenient rolling function. Which style will work better for you? We'll help you decide based on the features you want and the fit that's best for your specific home.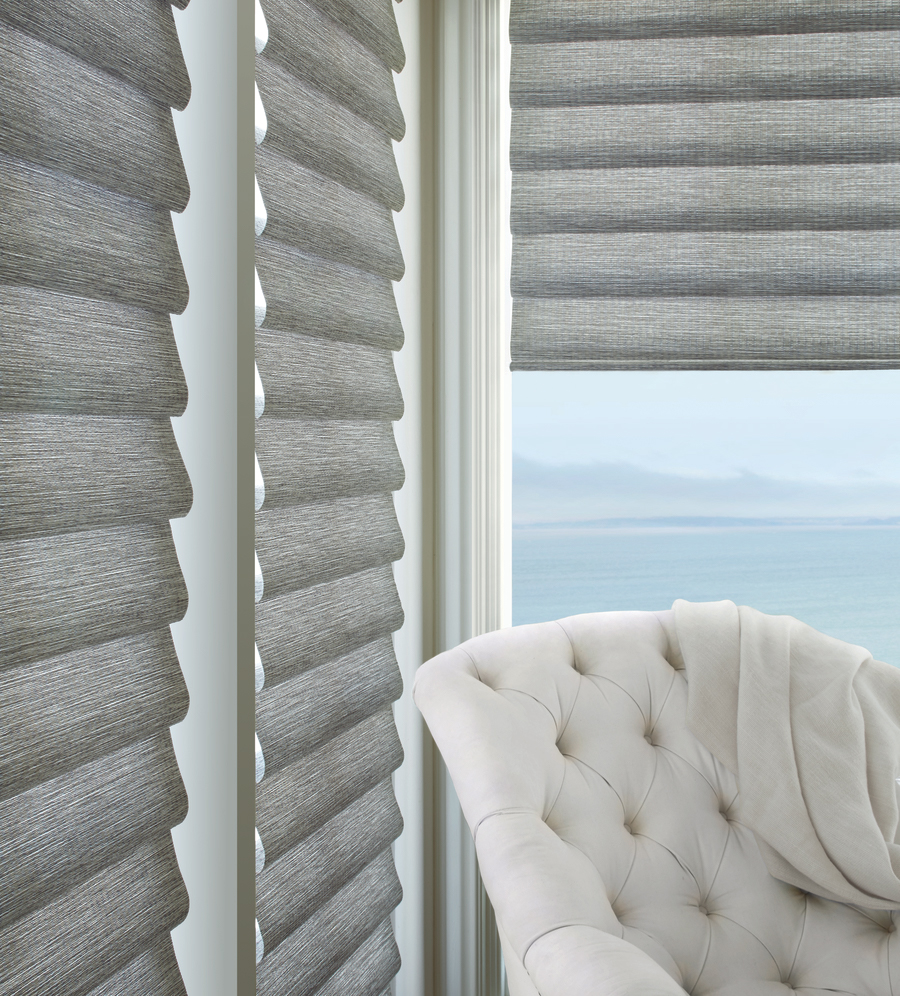 3. Determine the Features You Want
When it comes to designing your own custom roman shades, the features you select determine the lifestyle upgrades you'll enjoy. This step in the process is incredibly exciting and pretty life-changing. You get to set the tone for the whole atmosphere of your home and your life inside! Wish you could have daylighting without sacrificing privacy and energy efficiency? You can! Stacking-style custom roman shades with top down bottom up function will provide everything you need for versatile light control and personal comfort.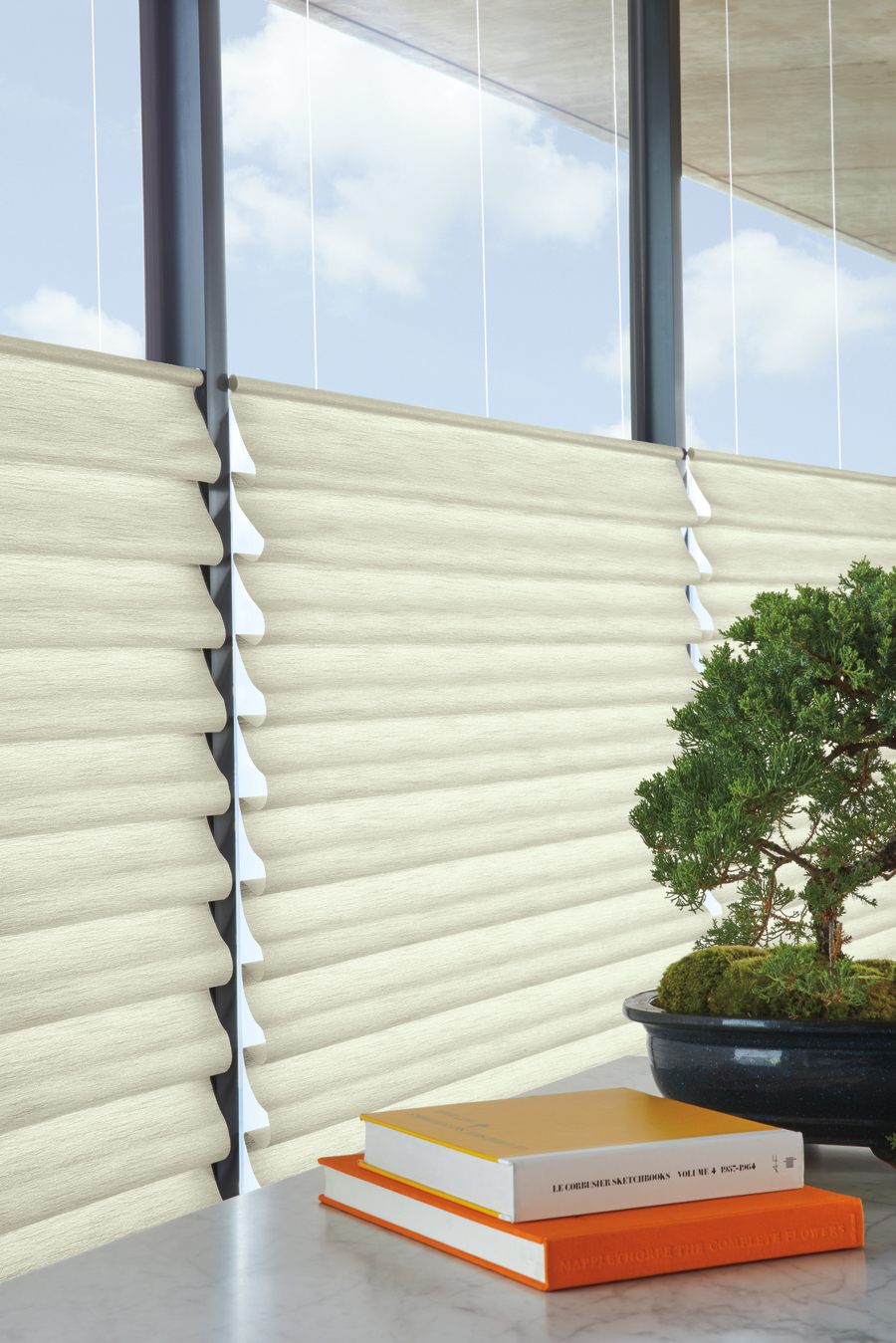 Wish there was a way to have light filtering and room darkening on the same window? There is! Our Vignette Modern romans roll with dual shade function. They feature the beautiful roman in light-filtering fabric in front with a secondary blackout shade that rolls into place whenever you need it.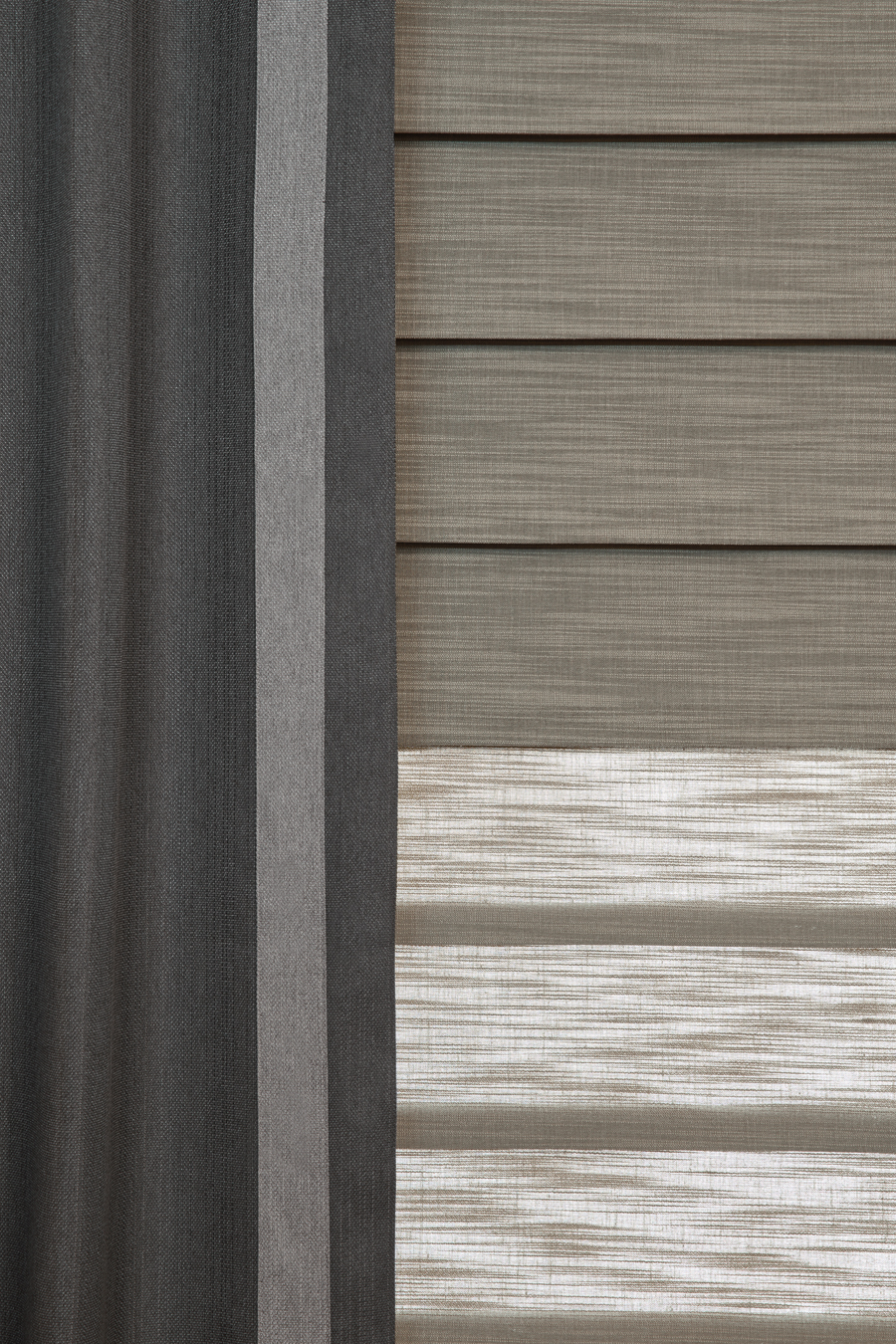 4. Decide on the Best Operating System
Custom roman shades are available with both manual and motorized operating systems. The best system for you will fit the way you live and how you use your shades. With safety as a top priority, you can choose from cordless and cord-safe options for manual operation. These Solera soft romans are a favorite for their sculpted fabrics.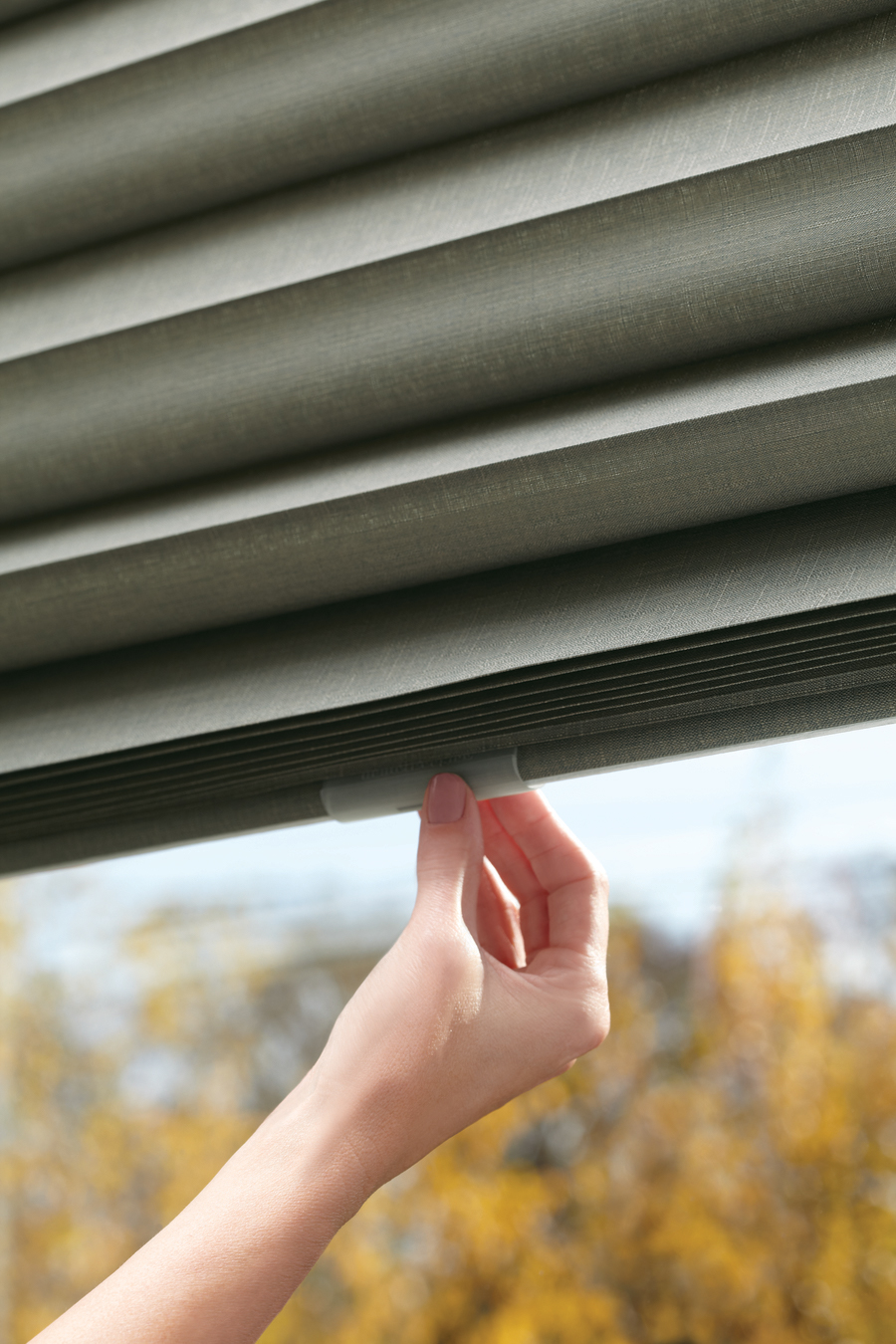 Adding power with the innovation of motorized shades brings the convenience of touch-of-a-button and scheduled adjustments. Then, integrate your motorized shades into your smart home system for the ultimate in lifestyle control. We'll help you decide on the system that'll work in perfect harmony with your home and your life.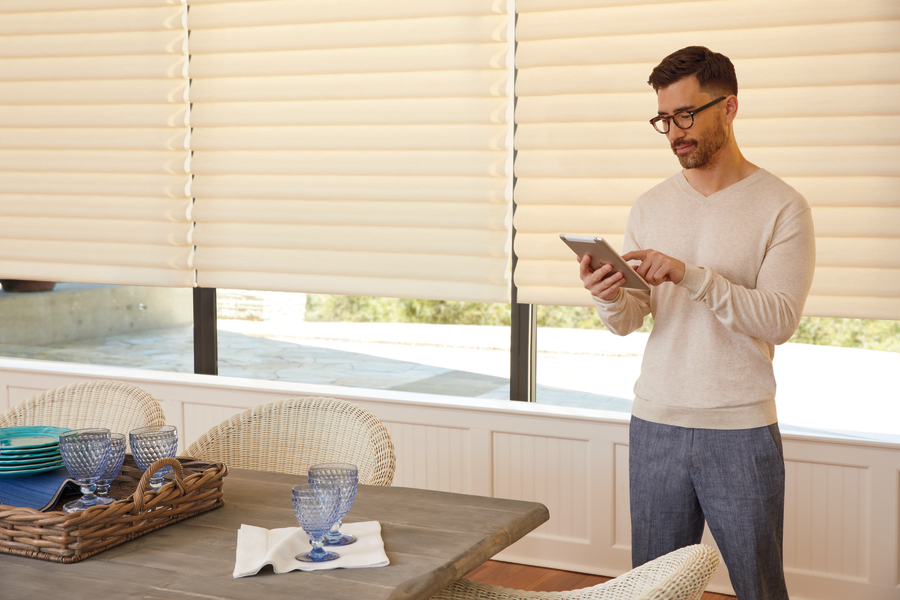 Custom Roman Shades: 4 Steps to Amazing!
Pick your fabric, style, features, and operation…Then sit back and enjoy all that your custom roman shades do for the look and feel of your home and the rhythm of your life. It's that easy. So, are you ready to get started? Our designers at Aero Drapery & Blind are ready to guide you through this exciting journey. Come visit one of our showrooms to begin discovering what you love. Or, invite us to your home. We'll come right to you with samples and inspiration! Get in touch with us today for your FREE, in-home consultation!