Now that summer–and warmer temps–have arrived, do you feel like the design elements of your home need a bit of a refresh? We're here to up your summer style game with some tips for both the beauty and function of your spaces.
#1 Surround Yourself with Memories.
Summer is the ideal time to vacation with family and friends. Don't save those memories just on your Facebook page. The relaxation, the laughter, the love you experience should surround you all year round. While on vacation, stop in to local shops to choose some one-of-a-kind accents for your home. After the fact, design your space with remnants that remind you of your favorite vaca moments. We love how this bedroom is made of coastal and soft touches of the sea, definitely a sanctuary to lull you to sleep.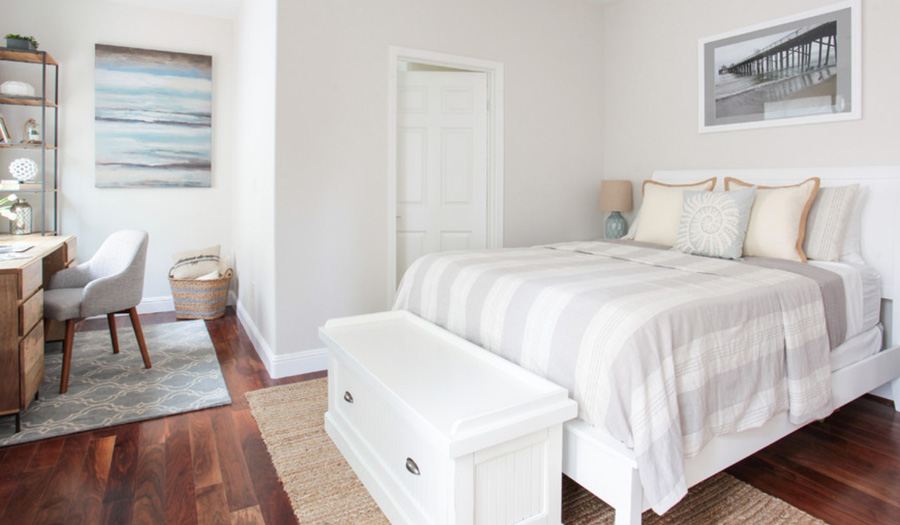 #2 Take on Some Trends.
Have you seen the latest in design trends for your interior? The current movement takes summer style to a more fluid feel, with rustic finishes and warm wooden tones. Curved furnishings are topping the style charts, with rough cut and unfinished wood pieces bringing a unique look to homes. The outline of the curved floor lamp base and liquid look of the coffee table offer a contemporary take on essential pieces. The arc of the tree and the rough cut edges of the coffee table inspire a natural feel that brings comfort to a modern space.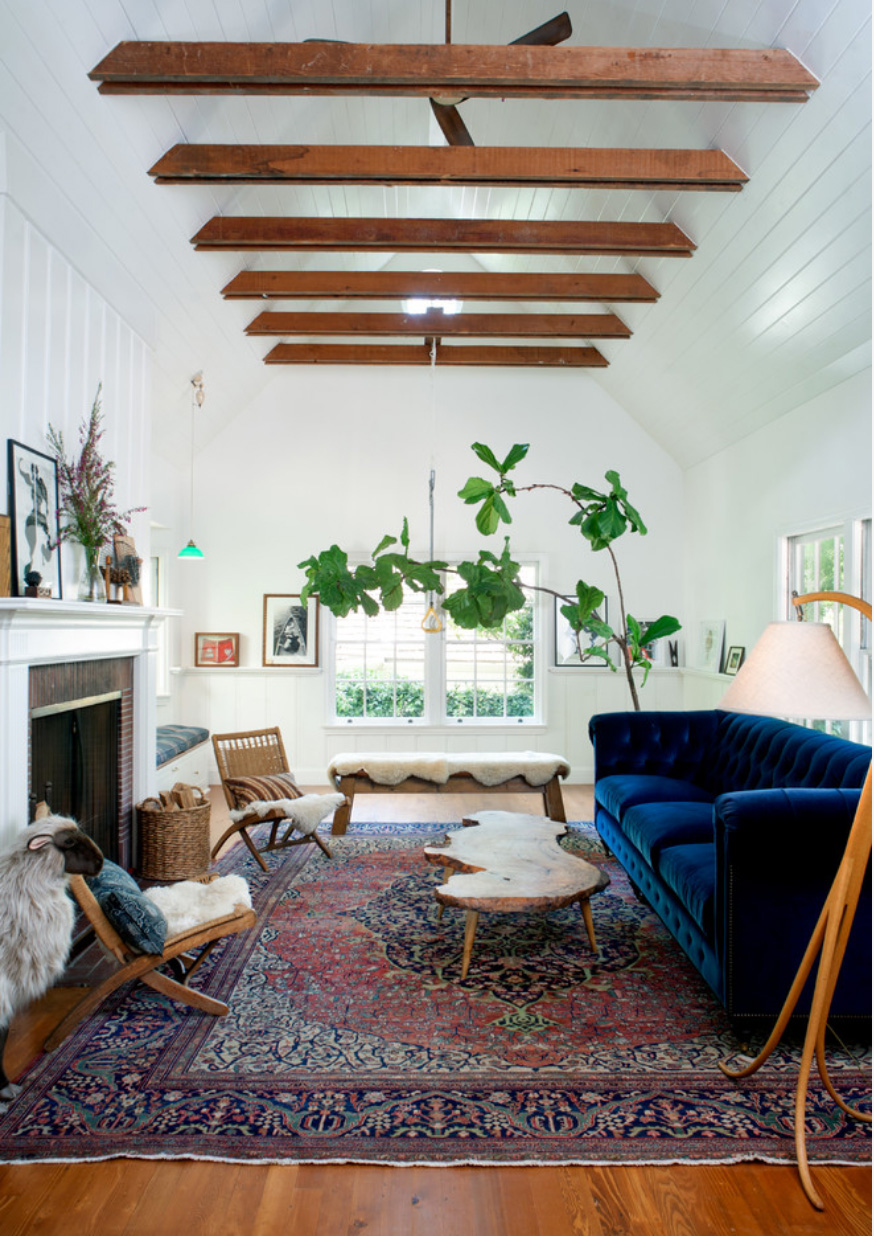 #3 Enjoy Seasonal Delights.
Summer is one of the favorite seasons of the year–spending time outdoors couldn't be better in this part of the country. Add to your summer style by introducing design elements that create a summer feel in your home–just for the season, or even throughout the year. This living room encompasses a warm, summer vibe. The lush greenery and the natural wood flooring bring elements of nature into the home. The blues–from light hues to shades of indigo–represent the calm of cloudless skies and the depth of a starry night. The swing adds a whimsical note–the perfect spot to curl up with a good book on a hot summer day.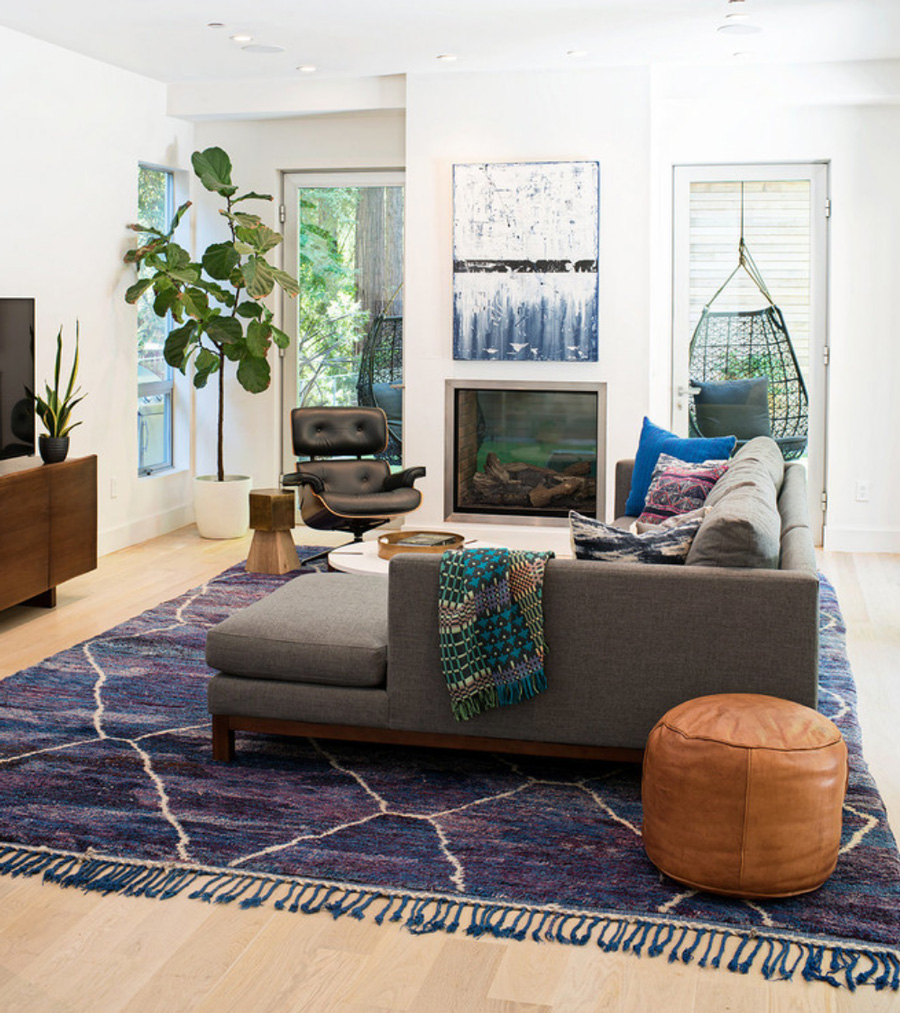 #4 Escape the Heat & Shop!
While we love the heat of summer, sometimes too much of a good thing is too much. Escape the heat to shop for accents you'll love. Interested in staying right on your couch, cooling off in the AC? We've got the perfect way to shop. Have you heard of Canopy? It's Amazon's answer to curated home decor, and they've got some great finds. And if you're a Houzz addict, like so many of us, you may already know that they provide products and substitutions for what you're seeing in the photos you love. How fun is this Lego print?!?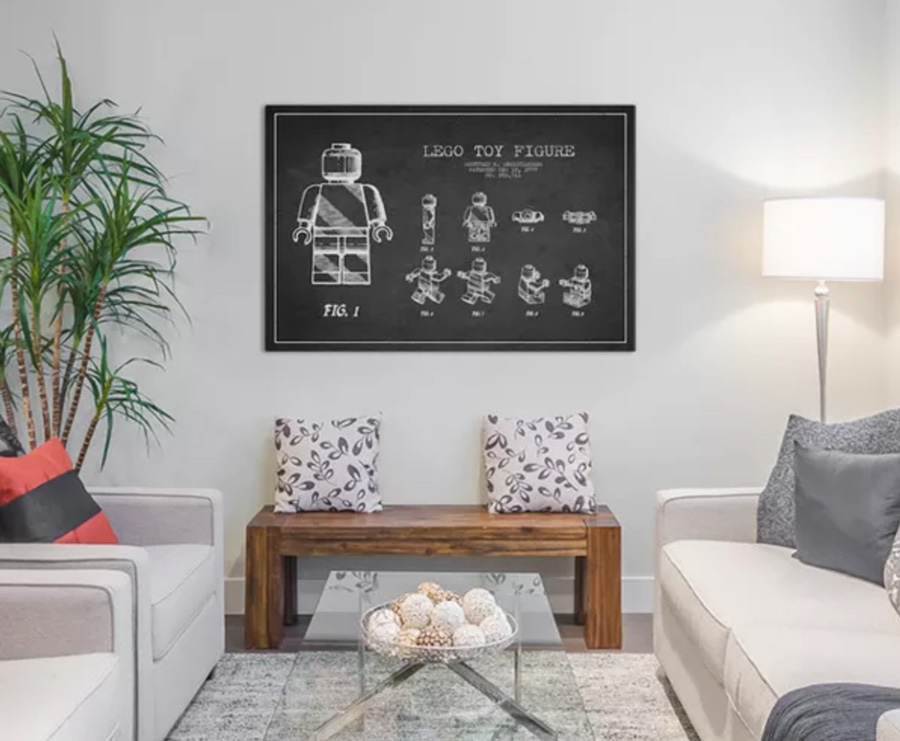 #5 Copy Someone Else's Style.
Yes, you read that right. When you're in a style slump, the best thing to do is to attempt to recreate a photo you love. You've gotta start somewhere. Now, we don't want you endlessly scrolling Pinterest. Go to your saves, find a photo you love, and define exactly what it is that you love. A great place to start is with shelving. Then, make a list of what you need. In the end, the items you select won't be exactly the same, and you'll have your own custom look.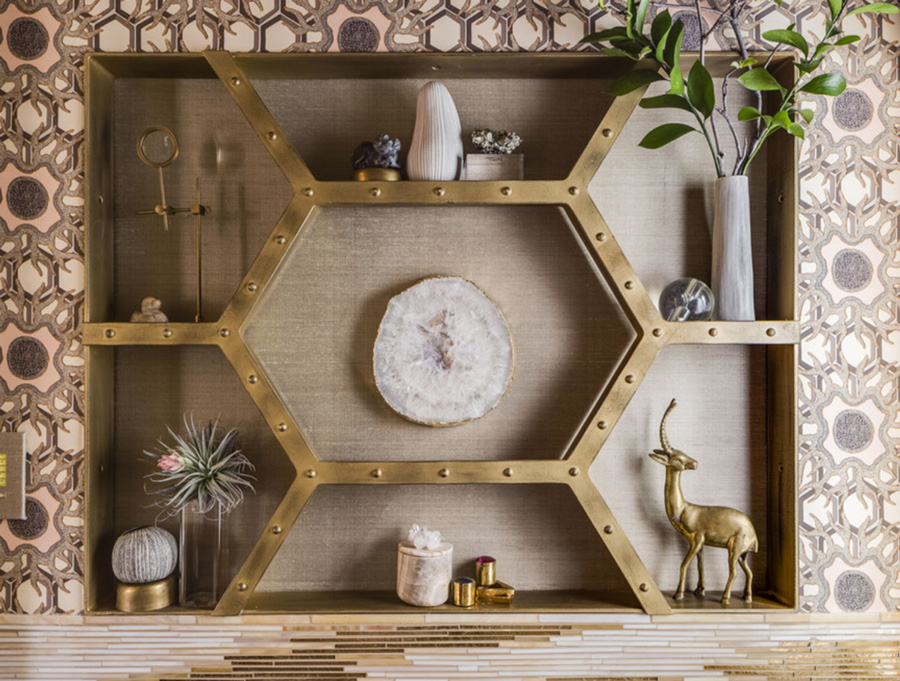 #6 Get Smart.
How smart is your home? Today's innovations are made to integrate. That means, with one smart home system, you can schedule the rhythm of your life–from adjusting the window shades to checking to see if your home is secured–and you can do it from across the room or around the world. Hunter Douglas recently added automated shutters to their list of products that can be integrated with your smart home system, including voice control. You want to up your summer style? Go hands free with motorized blinds, shades and shutters that can respond to touch of a button or voice activated commands!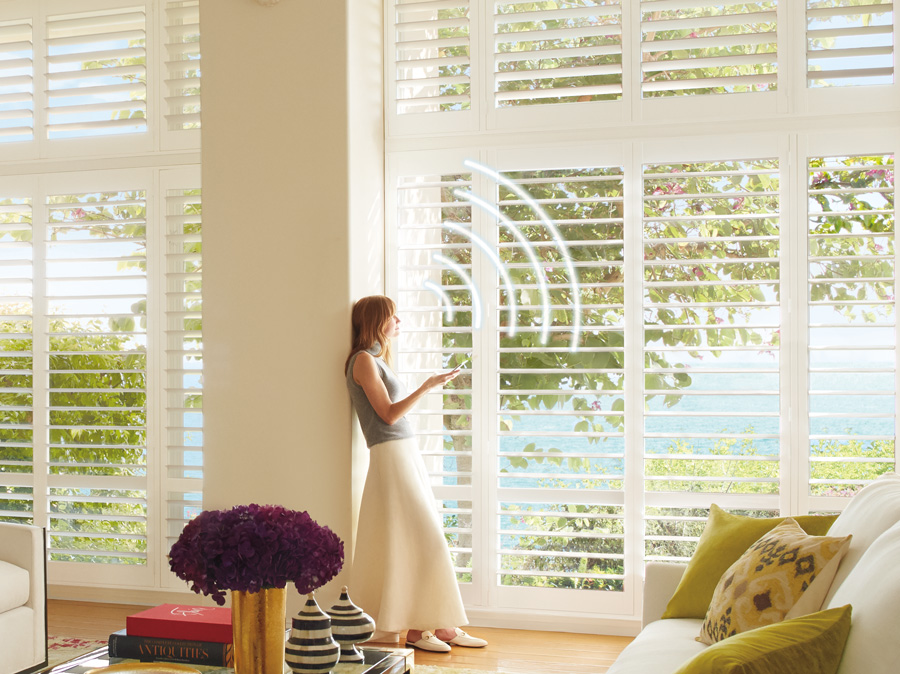 #7 Summer Style is All About Atmosphere.
Speaking of window coverings, with summer comes sunlight–lots and lots of sunlight. Each and every room in your home should be outfitted with window coverings that suit your style and the function of the space.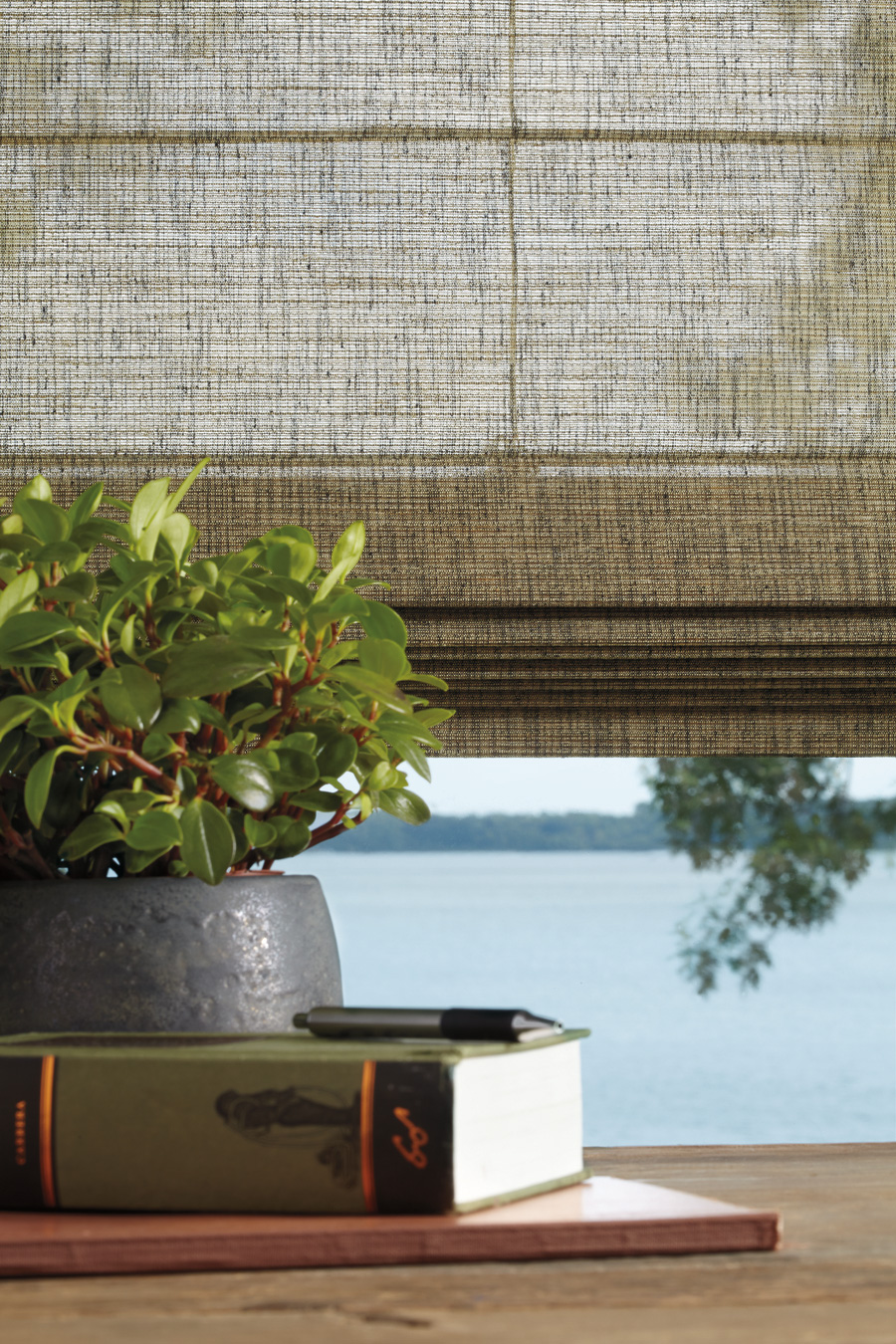 You won't be able to enjoy your summer style unless you can also control the light and atmosphere. Our team, at Aero Drapery & Blind, can guide you to the beauty and features of our Hunter Douglas window treatments to give you the atmosphere you deserve. Get in touch with us for your FREE in-home consultation today!