There are two things that are making light and sunshine a hot topic around this time of year. With the recent time change, and Spring being just around the corner, our daylight hours are growing longer, finally! Because of the extra natural light, there are several rooms that can really benefit from room darkening to blackout shades the most. 
For Your Bedrooms
With all of the info and different products out there, it may not seem obvious to everyone what the best window treatments are for bedrooms. This is where we want to present you with room darkening and blackout shades, as well as define the two so you understand an important difference. 
Room darkening shades refer to fabrics that assist in blocking a majority of the light. However, depending on the shape of your window and the specific shade that you choose, a bit of light may still peak through around the edges. For many, these provide a dark enough oasis to get plenty of sleep.
On the other hand, there are times when even that little sliver of light is too much. That's where blackout shades come in! The fabrics that make up these shades are opaque and with the LightLock system you never have to worry about a pesky bit of sunlight around the sides of your windows.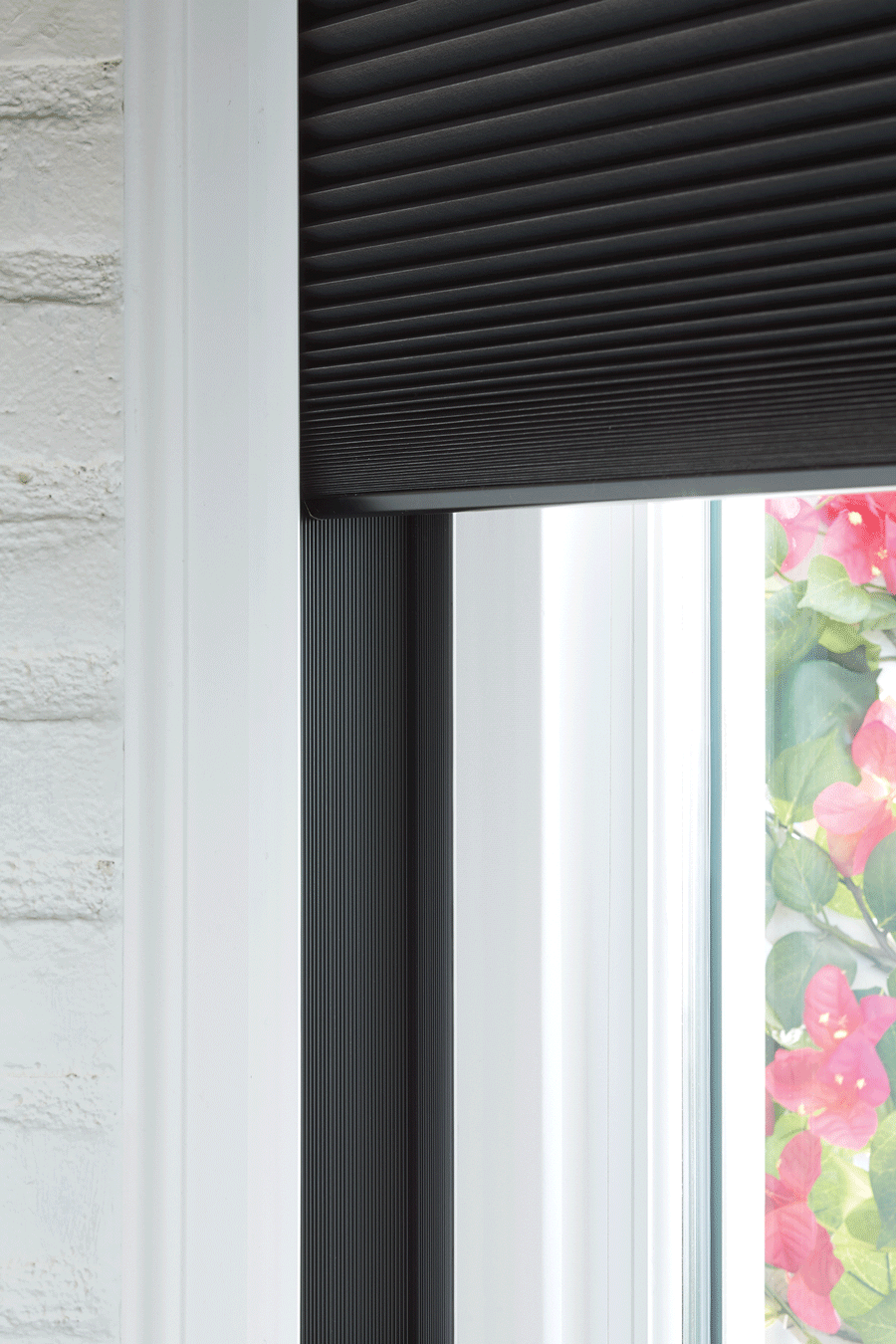 Added Privacy in Bathrooms
There are two factors that are high on people's priority list when it comes to their bathrooms: light control and privacy. This is definitely not a room that you want to be waving to your neighbors from. Our custom shades can create the most ideal solutions to all of your window problems. Custom shades also custom installation. If you're more comfortable having the shades mounted outside the trim of your windows…as seen here…that is a decision you can make!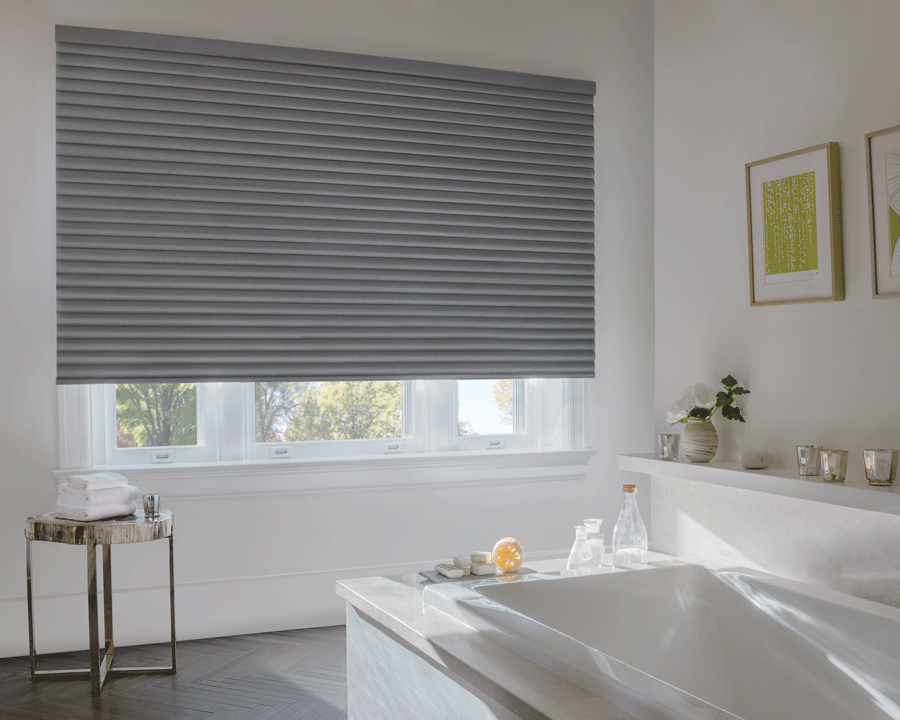 Your Gathering Room
No matter what you call this room, the great room, family room, living room, or perhaps something else; you're probably spending a majority of your time in this room of your home. That means that it requires a range of light control–sometimes even blocking it all out. This would be a perfect place to implement our Dual Shades. They offer a light filtering front shade, with a secondary blackout shade that offers darkness. Both shades operate independently, but share the same headrail.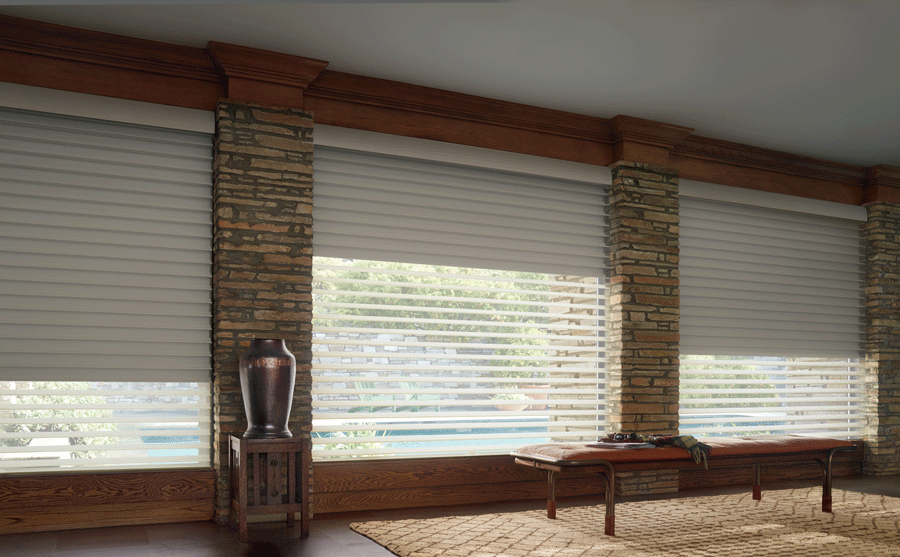 Blackout Shades are Perfect for Media Rooms
Having an at-home theater is such a fun space to have in your home. But what happens when you want to watch a movie at two in the afternoon on a sunny day? Sounds like you could benefit from blackout shades in this space! LightLock is one of the newest innovations when it comes to blackout shades, and it allows them to be sealed on the sides of the window frame, ensuring that zero light will be interrupting your movie.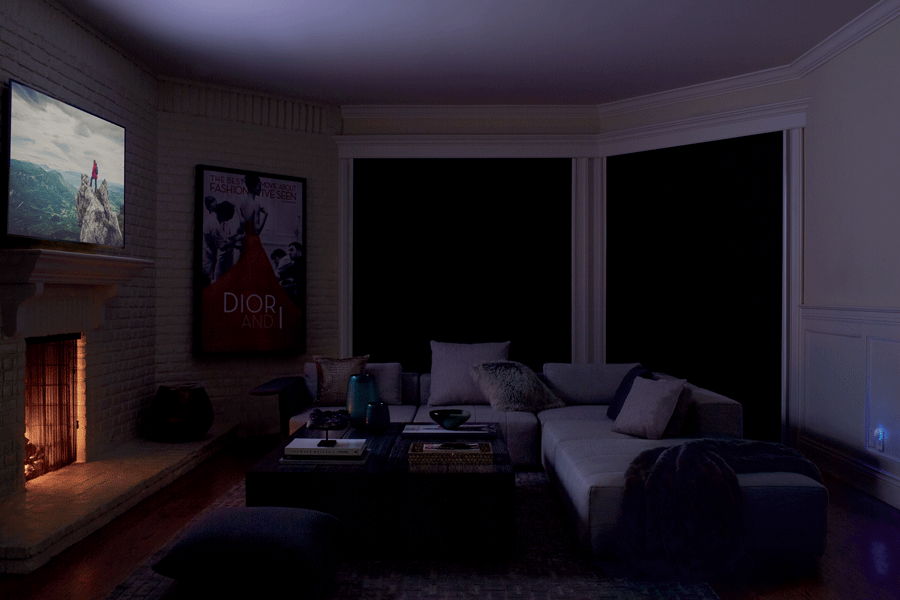 Room Darkening to Blackout Shades, Let Us Help!
Whether you're looking to add a little extra energy efficiency by not letting the sun heat up your entire home, a little more privacy, or simply just added light control, room darkening to blackout shades are going to become your best friend! Here at Aero Drapery and Blind we want to help find the best window treatments for your needs. Contact us today to schedule your FREE in-home consultation.