The traditional feature wall is now more known as an accent wall–a bold paint color on one area of a room. But, just wait until you see the latest design trend! We're here today to show you four different ways you can liven up the walls of your home…
Board & Batten: Feature Wall Style
It's no surprise that board & batten is showing up all over the place in homes. This custom look is created by layers of wood, adding instant accent to any room. Topped off with a chic paint color, you've created dynamic style. We love this child's bedroom, created by Fena from @ourhighlandshome. Green brings a soothing feel to the room, yet vibrant enough for childhood. To see more of her home design, check out her blog here.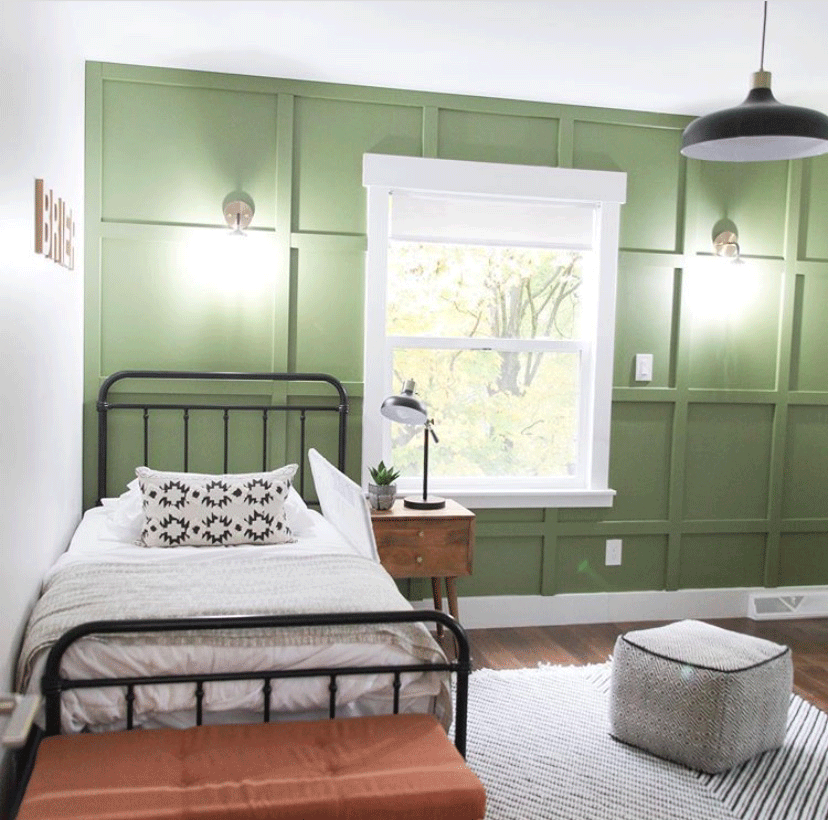 Shiplap with a Twist
Shiplap, in and of itself, can be a stunning feature wall. But, if you add some dark paint and contrast that with large, white frames you have a whole new level of appeal. Our eyes are instantly drawn to a pretty contrast, and when you see Sara Lynn's dining room you'll understand why! Find her on Instagram to see more of her home and design style.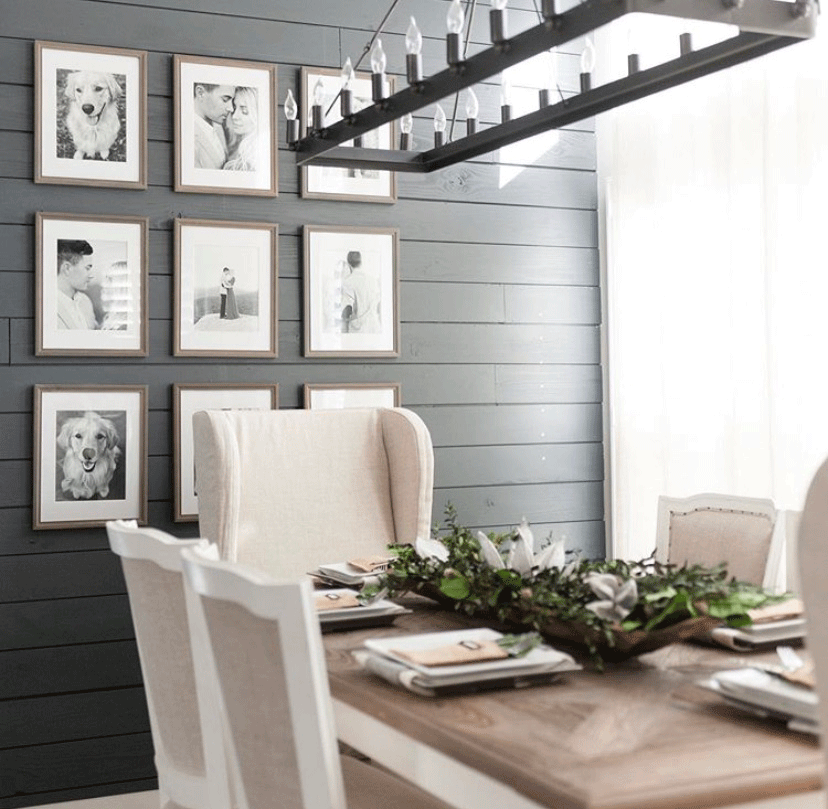 Wallpaper Always Goes the Extra Mile
Wallpaper used to be all the rage. But, the wallpaper of yesteryear was difficult to apply and remove, making it somewhat of a nightmare. Today? There's modern innovation, and wallpaper has been making a comeback! With fresh prints, designs, and textures, it's hard to resist the new days of wallpaper. Trisha, from @northmade_farmhouse, has taken her wallpaper above and beyond–as you can see in this playroom photo. 
A Huge Wall of Windows
Floor-to-ceiling windows are such a dream–all the natural light they bring in, as well as the feeling of bringing the outdoors into your home. However, sometimes too much of a good thing is possible. Too much natural light, at the brightest time of day, can raise temps in your home, while also causing a ruthless glare across the room. With our designer banded shades, you'll no longer face these pesky problems with your large windows.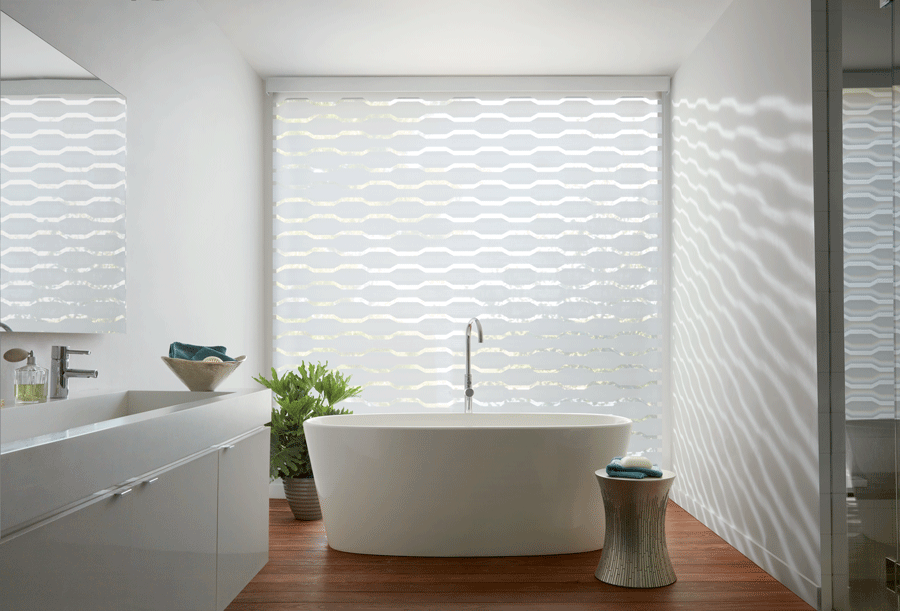 Aero Drapery & Blind knows how important it is to have your home styled and functioning perfectly. If you're in the Minneapolis or St. Paul area, stop into one of our showrooms. And, if you'd like see us visit you, contact us today for FREE in-home consultation.