Window coverings come in many sizes, styles, and colors. With countless options out there, it can be challenging to narrow in on the ones that are perfect for the spaces within your home. Today we're looking at two of our front runners: Romans VS Rollers.
A Look at Roman Shades
Roman shades have been a classic shade for centuries now. The look and functionality is what makes them timeless. Today's style of roman shades has seen many upgrades since those first days of the shade. Plus, the different textures, colors, patterns, and features are sure to match any style.
Woven Textures Roman Shades
The fabrics are curated for a high-end look
Lowered: These shades offer a flat front design
Raised: They gather in stacks at the top of the window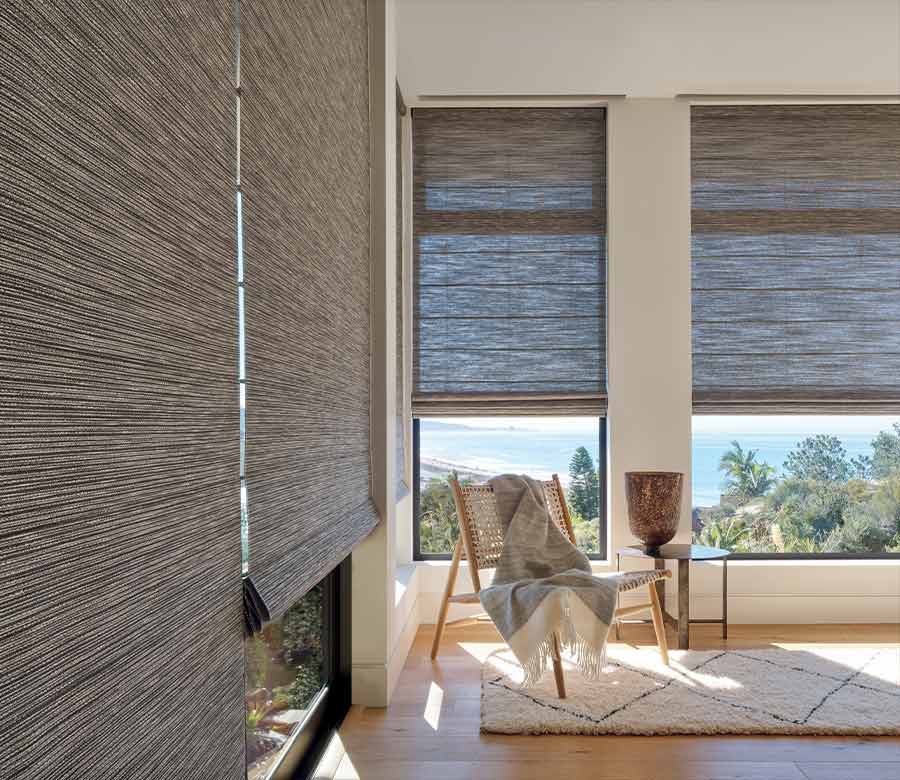 Vignette Modern Roman Shades
Shades gather into folds when raised
Fabrics cascade, overlapping when lowered into position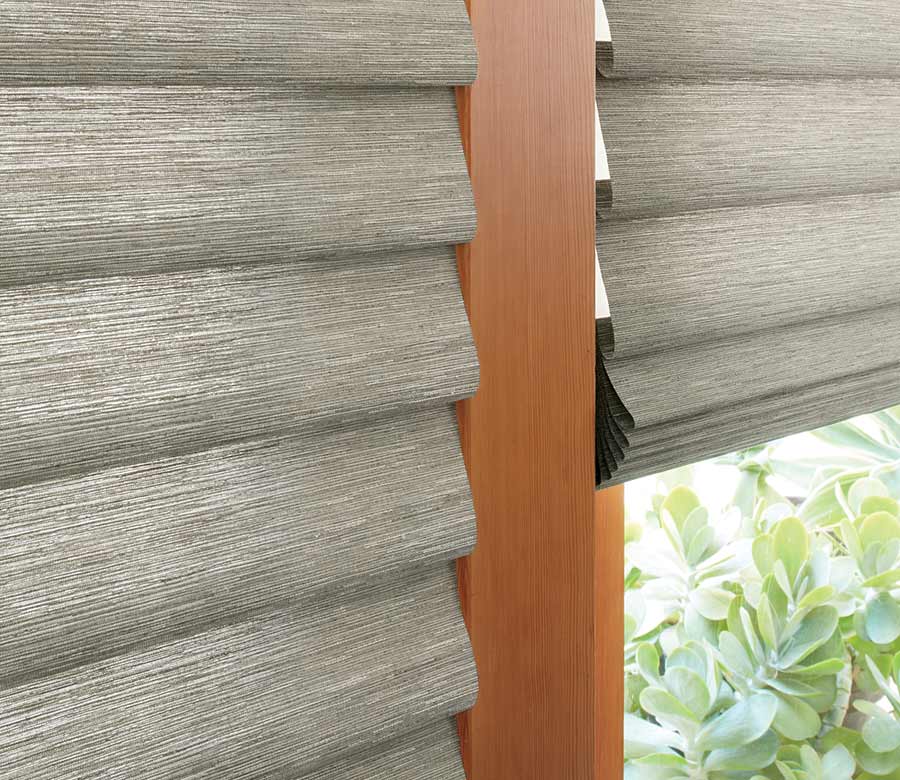 Fabric Roman Shades
Lowered, this style lies flat, to showcase that beautiful print, pattern, or color
The fabric choices available help to add dimension and style to every space
When not in use, the fabrics gather to stack at the top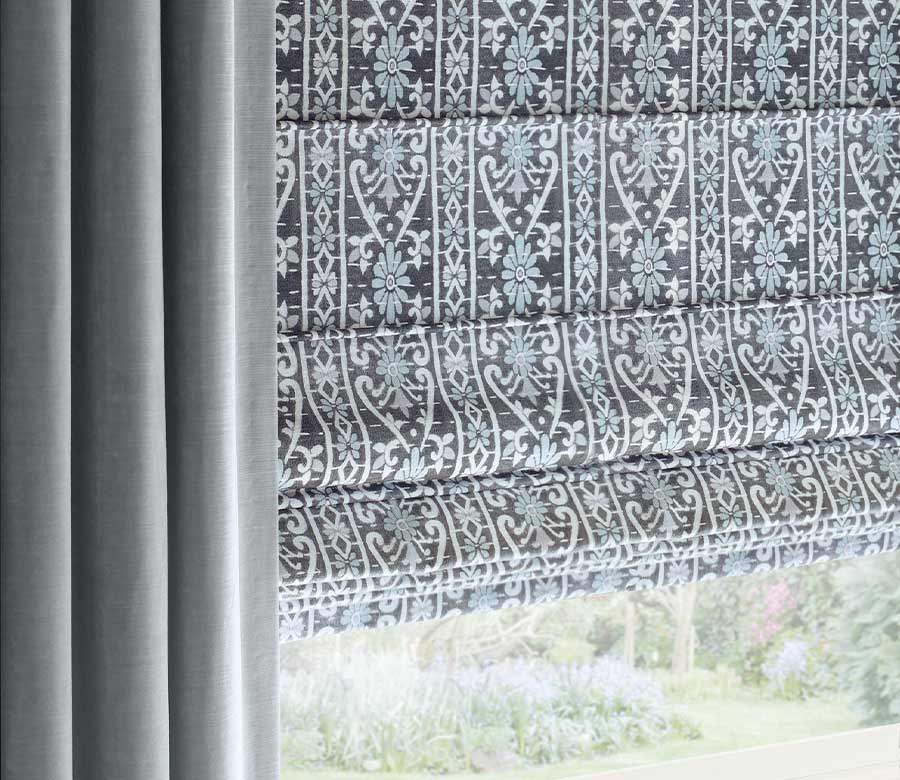 Now for Roller Shades
Roller shades are like a cousin to roman shades, rather than a sister. Instead of the fabrics gathering at the top of the window, roller shades easily roll up into the headrail. Our roller shade selection comes in three main styles: designer roller shades, designer screen shades, and design studio shades.
Designer Roller Shades
When not in use, simply roll up into the headrail to show off the entire window
Five different fabrics that vary in opacity from light filtering, all the way to room darkening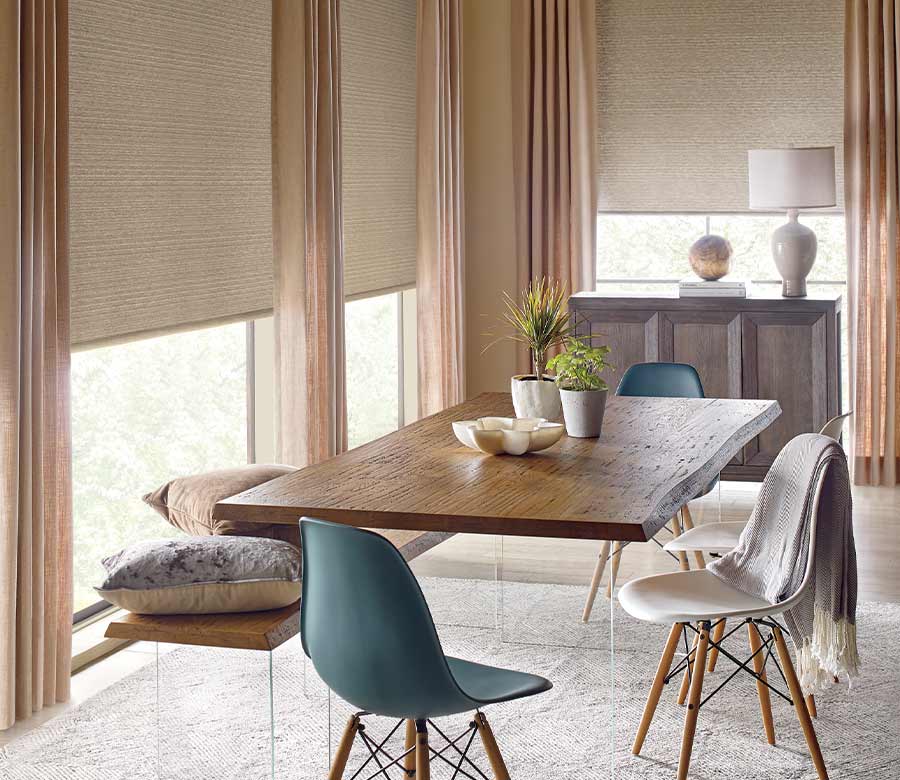 Designer Screen Shades
Five opacity levels to choose from, to fit your space's environment and needs
These shades offer excellent coverage when in use, while also providing an unobstructed view when raised up
Designer screen shades roll completely into the headrail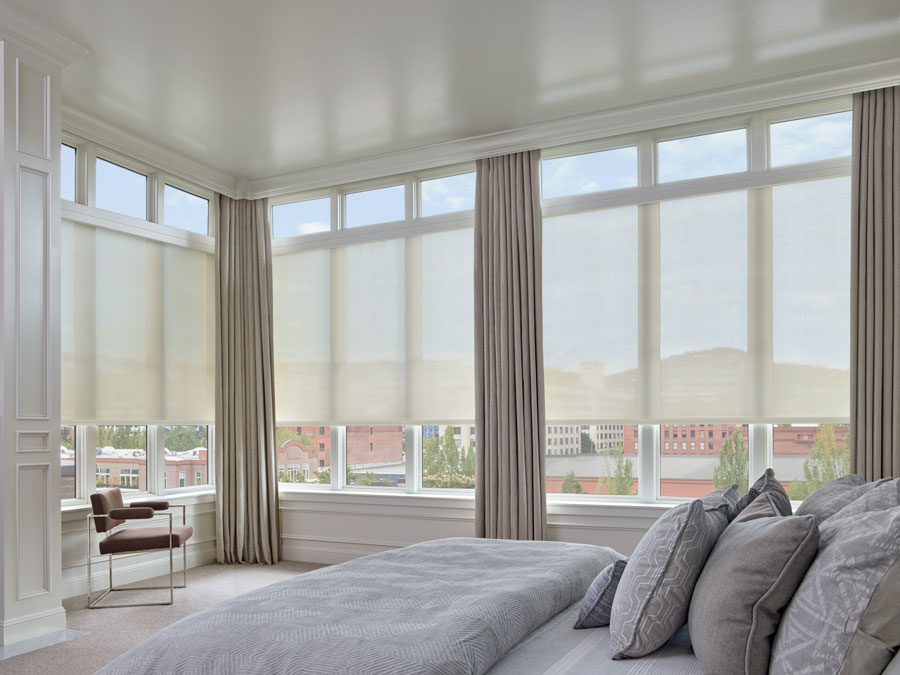 Fabric Roller Shades
Specialty and custom style fabrics to choose from
Make your personality and style preferences shine through the shades you select
Roller shades always roll up out of view, so you never have to worry about them blocking your windows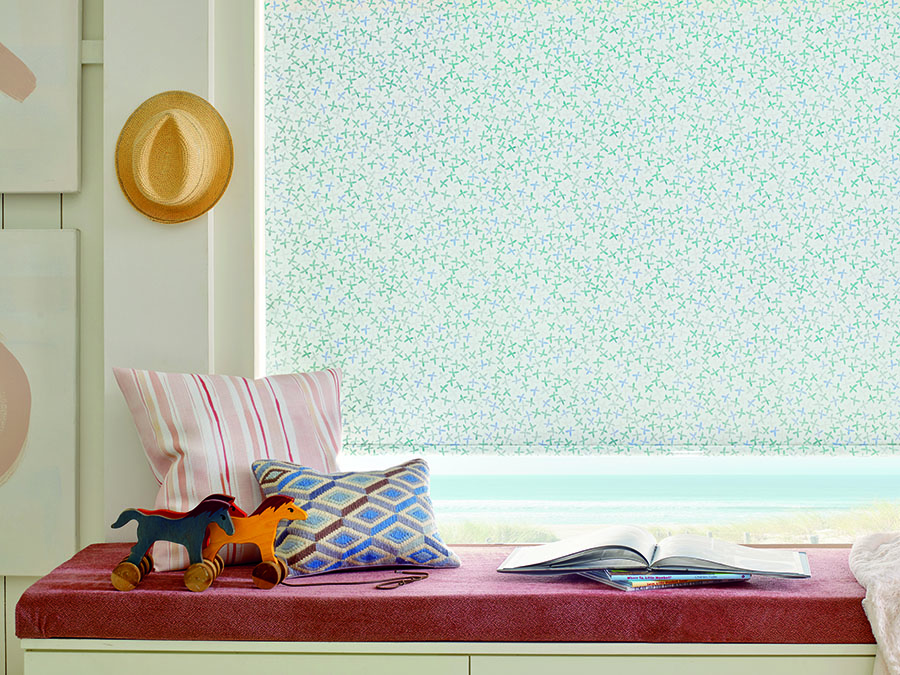 Romans VS Rollers: A Side by Side Look
Now that we've shown you a closer look at a few different offerings of Romans VS Rollers, we have a side by side look to keep things easy when it comes time for your window treatment selection. No matter your favorite, both can offer excellent light control, additional privacy, added style, and more… The choice is purely up to your preference!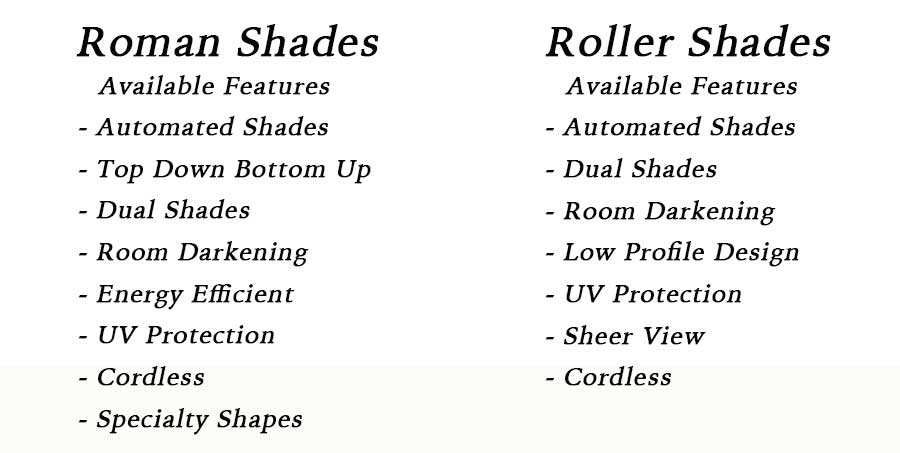 One More Option: Rolling Romans
It wouldn't make sense to compare and contrast Romans VS Rollers and not mention Rolling Romans! These window coverings ultimately combine the most loved aspects of each of the previous mentioned treatments. These shades lay more like romans when in use, and when it's time to raise them up they disappear directly into the headrail like roller shades. The Vignette Collection is a stunning offering of rolling romans.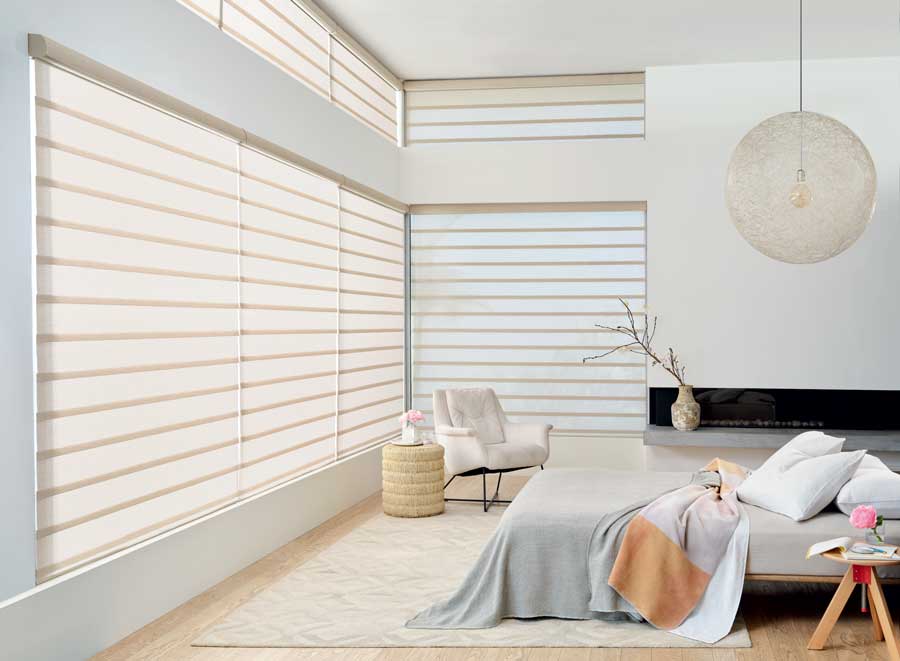 Romans VS Rollers: Which Way are You Leaning?
The good news… no matter which you choose, we are sure you'll love them! With the many fabrics you can match the style in your space, while also adding in functionality. With both romans and rollers you can welcome in style, function, and the desired atmosphere you've been craving for your space. Our team of experts at Aero Drapery and Blind is here to help from the first moment of window treatment browsing all the way through installation day. Contact us to get started with your FREE consultation.