Decorate your home can be an exciting process. But, along the way, you may have some hurdles. It may just take some inspiration and advice. Textures, patterns, and finishes are all great ways to bring your home together, and our collection of roller shade fabrics has all of that–and more! Let's take a look at their alluring design, and while we're at it, we have one more announcement. We've got a new collection, created in an effort to save ocean animals…
Roller Shade Fabrics: The Open Floor Plan
Open floor plans can be great for entertaining, and it's fun to see the flow that comes from beautiful design elements. There's no better place to start than with the fabrics in these open spaces. Struggling with creating a balance between style and function? Our fabrics might just be perfect for you!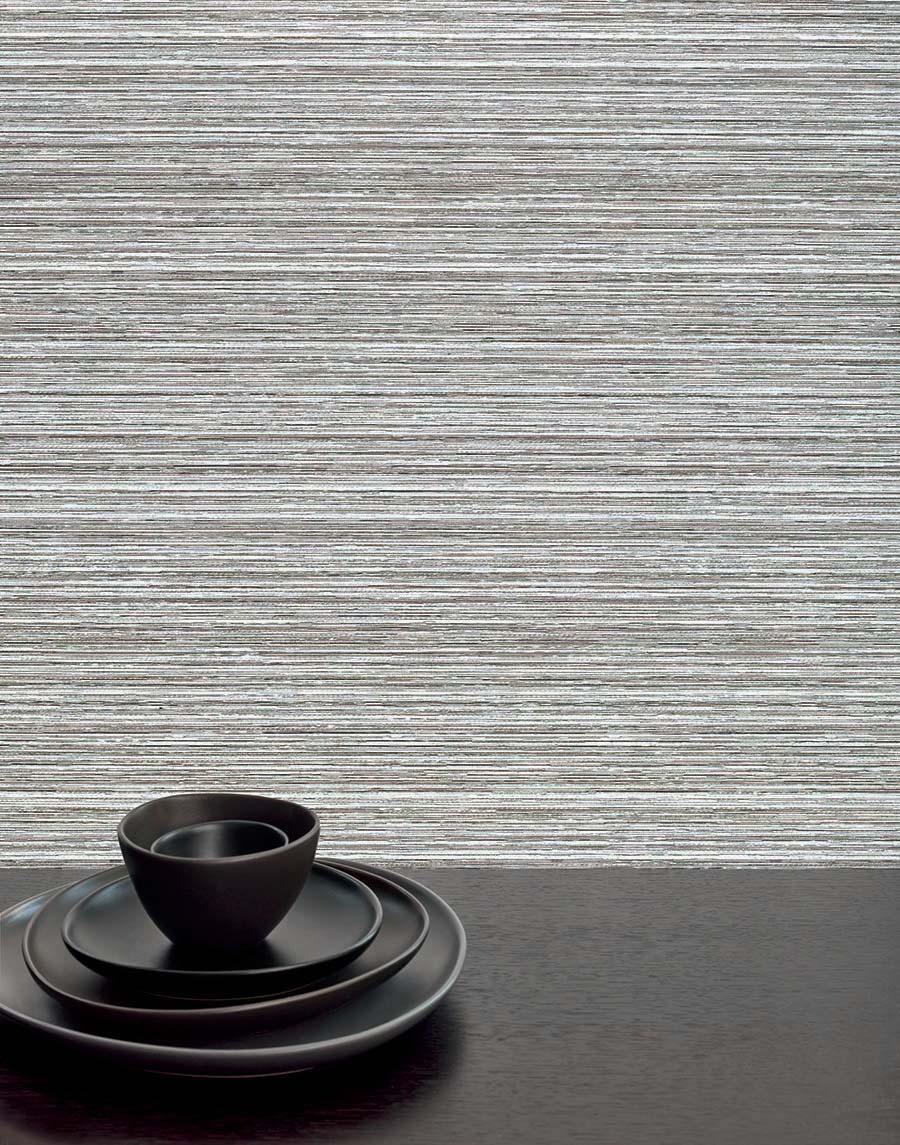 Need an example? Just take a look at this kitchen with a cross collection of work. While the sliding glass doors feature gliding panels, the kitchen windows are perfectly covered with roller shades. These two window coverings options offer different function, but the Stormy Gray fabrics easily make the look cohesive.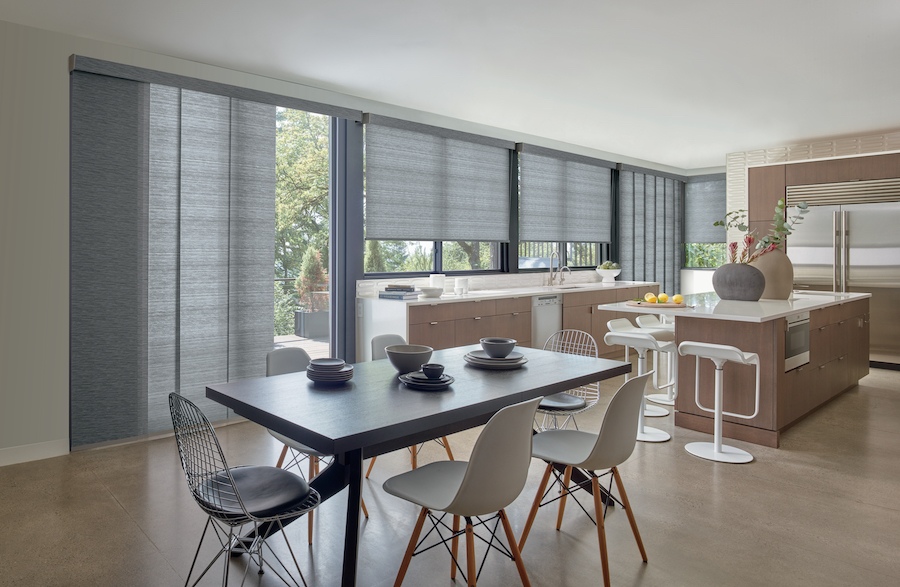 Help Save The Ocean!
GreenScreen® Sea-Tex™ fabrics are the latest and greatest from Hunter Douglas, and we just can't get enough of them! Thanks to the collaboration of Hunter Douglas with an engineering company, ocean plastic has been given a new use. Exclusively part of the Designer Screen Shades collection, these roller shade fabrics come in five delicate neutrals. Plus, their 3% openness factor helps light flow in without issues like glare.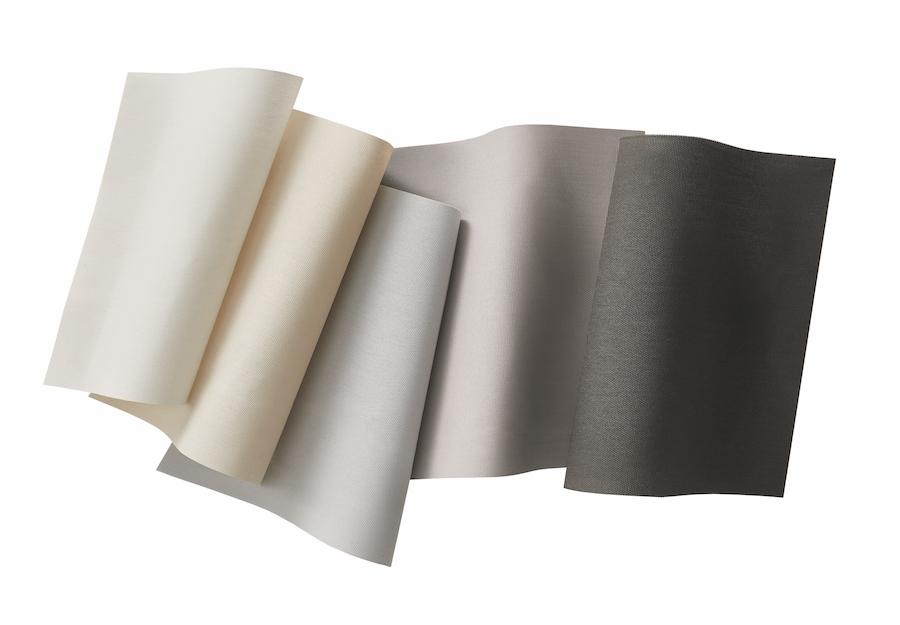 Don't Lose Your View
Light control and a great view are what make Designer Screen roller shades so appealing. You can easily customize the "openness factor" of your shades allowing for dynamic view-through and control. This means that depending on how dense the weave of the fabric is, you can control how much light is let in. The fabric density choices range from 1% to 10%. Take a look at the results…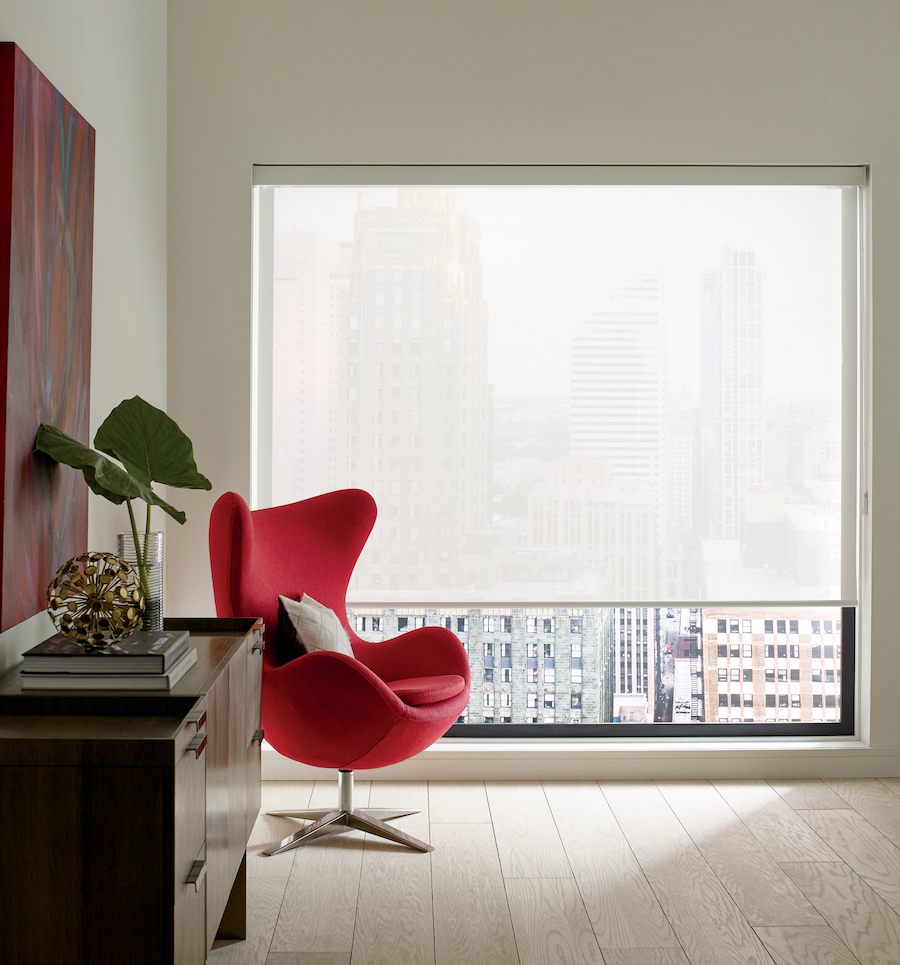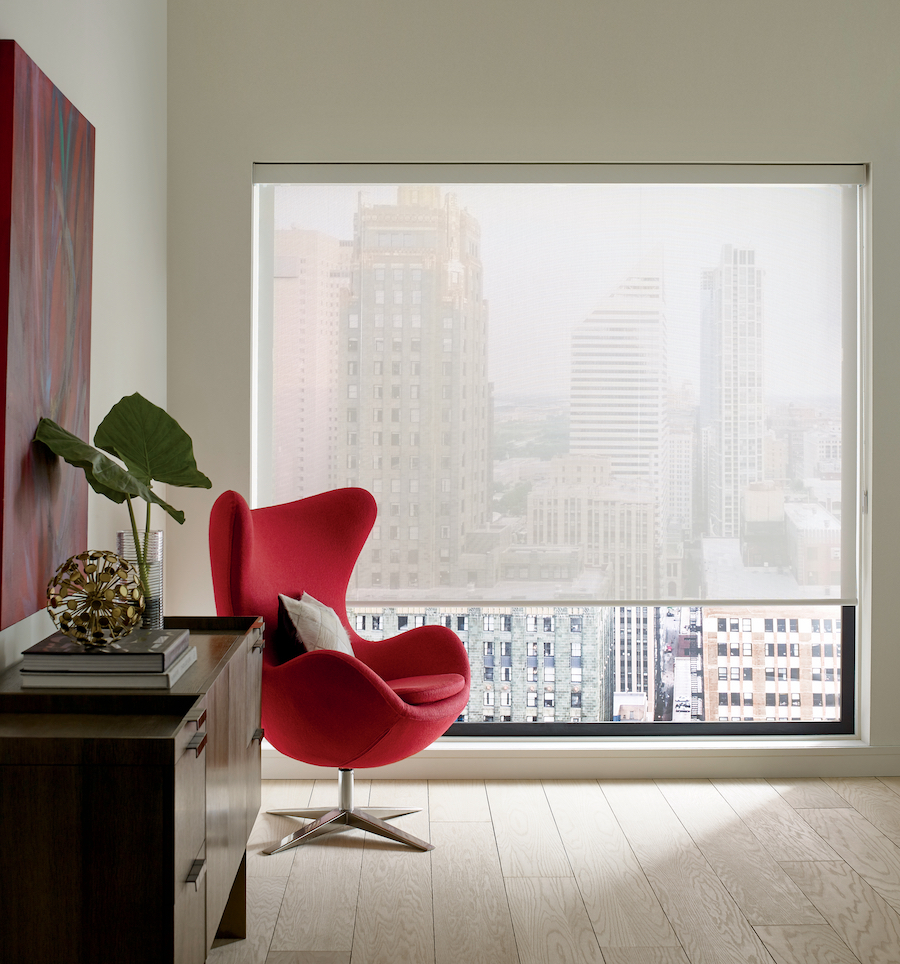 No Need To Settle
While having natural lighting during the day is a must, that all changes when the sun goes down. The last thing you want when trying to get a good night's sleep is distracting light. But, you shouldn't settle for one or the other. And now, you don't have to!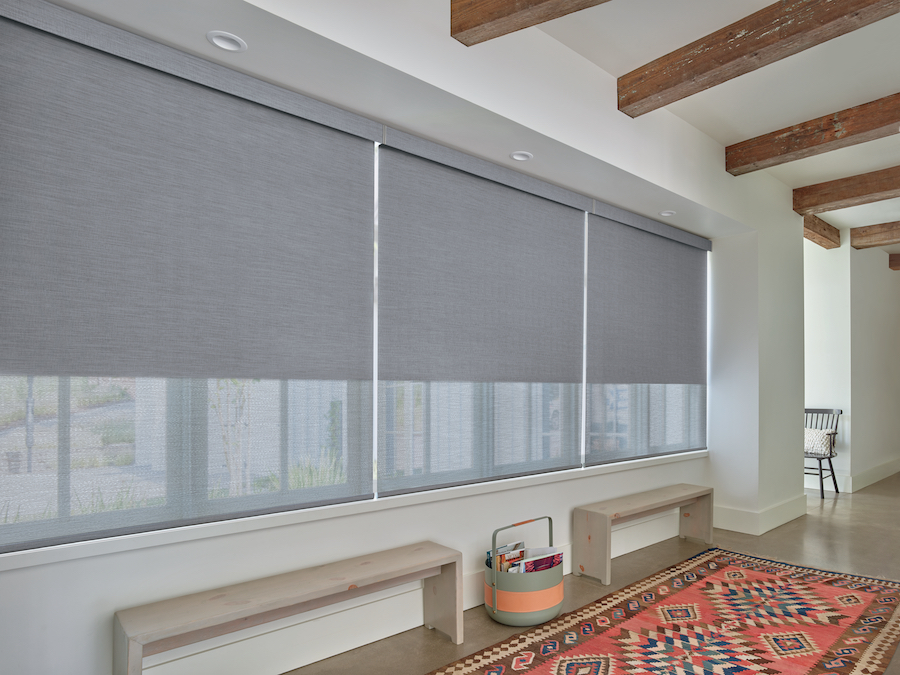 With dual shades, you get the best of both worlds. Simple open both shades up during the day for the natural light you desire, dropping the front shade into place for a soft atmosphere and beautiful views.  Then at night, bring the secondary roller shade down for the darkness you love.
We're Here To Help!
Whether it's our new roller shade fabrics or other products, we're excited to show you the latest style and function. We can't wait to help you through every step of the process. Contact our team here at Aero Drapery & Blind for your free design consultation.