The natural light and amazing views make those large windows worth it. They are an amazing feature, but come with their own list of annoyances. We want to provide solutions to the common issues while still appreciating the benefits.
In & Outs of Privacy
As beautiful as large windows are to look OUT, it's a different story knowing others can look IN. If you're looking to keep a level of privacy–so as to not feel on display–try top down shades. Above all, this feature still allows for natural light to make its way into the space, but maintains privacy. The best part is the top of the shades can be brought down revealing tree tops and clouds. Therefore, you can still have a view outside.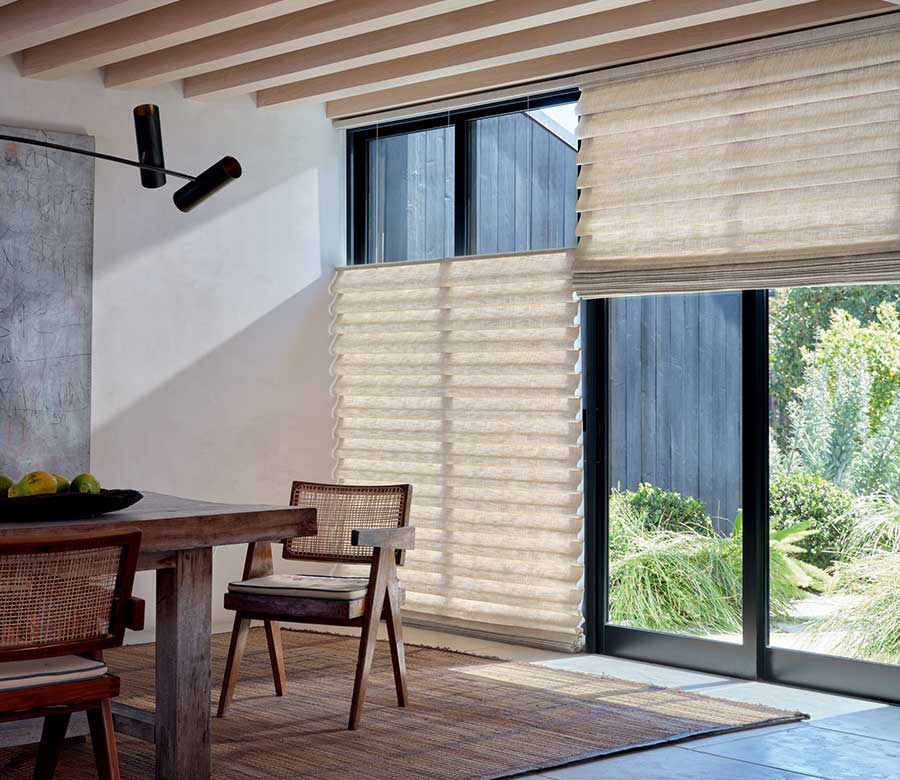 Take In the View
Floor to ceiling windows often mean there is a view worth taking in! There's no use trying to hide the spectacular sights. Reduce the glare and direct light without sacrificing a thing with our 5 Best Shades to keep the stunning landscape.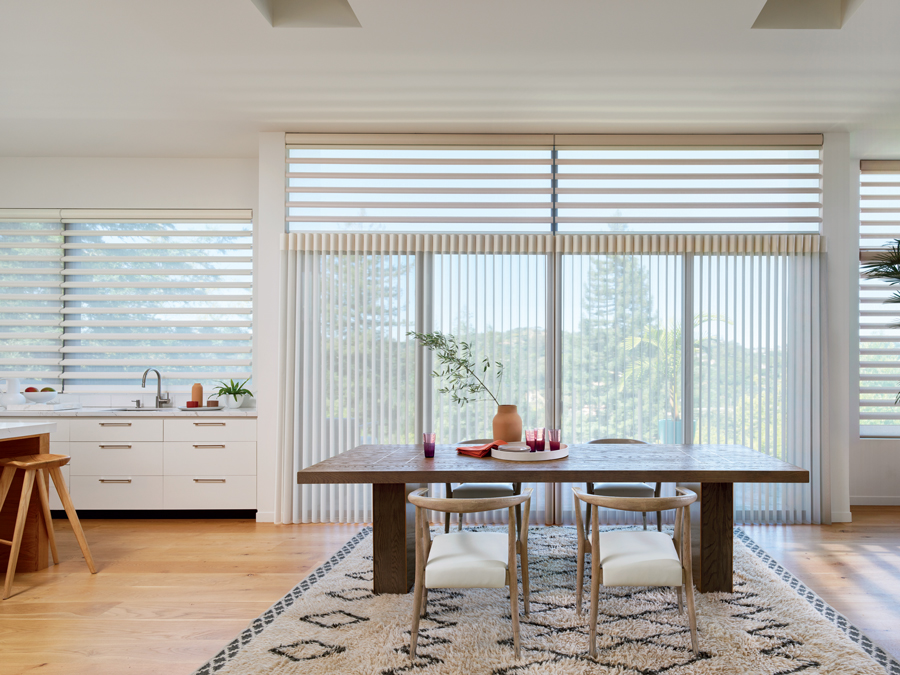 Levels of Coverage
Not all windows are created equally–and there's no need to treat them so. Based on your needs, design preference, or lifestyle, you may need or want different coverage. Not all windows are meant to have full coverage, so custom coverage is often the way to go. Some windows have arches that clients wish to leave uncovered, but have the other half covered. Some window walls have transoms that are preferred to leave bare, while the rest have coverage. It all depends on what feels best for your home, but it's great knowing there are endless options.
Just Add Drapery
Want to really amp up those large windows? Just add drapery. Windows are like artwork and drapery can be a stunning way to act as a fluid frame. There are many options, from dramatic to whimsical, that will fit your personal taste.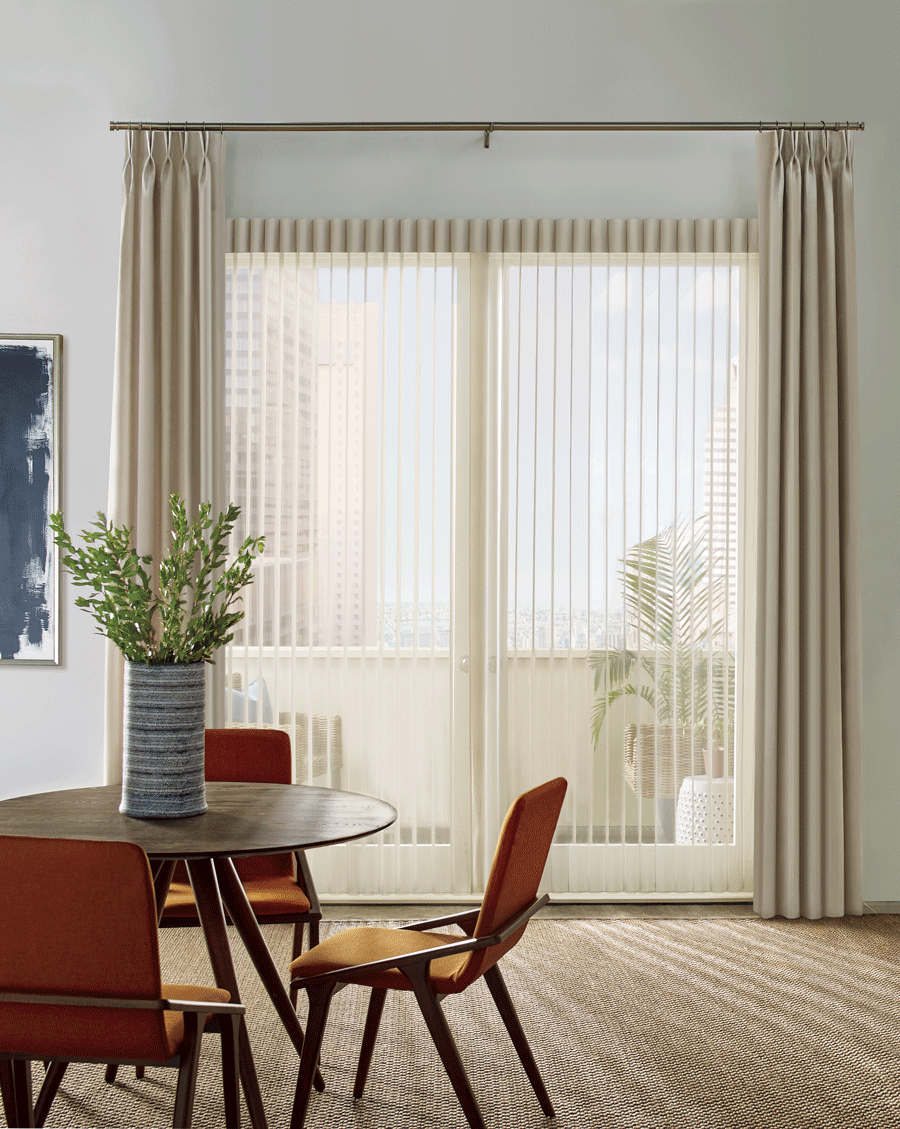 Time to Tackle Those Large Windows 
With endless possibilities, textiles, expert interior design and window covering knowledge, our Aero Drapery & Blind team are the ones to help. Your windows are huge, and we understand it's not a small task, so we're here to get you started. Want to stop on by? We'd love to have you in our showroom. Prefer to have us meet you in your home? Not a problem. You can have a free in-home design consultation with our experienced and enthusiastic staff to talk about those large windows. Contact us today!