Floor to ceiling windows are ideal for capturing natural sunlight and gorgeous views. Not only do they offer contemporary style, but they bring the outdoors in. However, they often lose their prestige when functionality becomes a priority. No control of sunlight, fading hardwood floors and furniture, lack of privacy, and your home's soaring temperatures–these are issues that top the list of frustrations. But, you don't have to sacrifice what you love. We're here with 5 facts you should consider when covering floor to ceiling windows. 
#1 Keep Your View
Often, losing the view is the number one concern when covering floor to ceiling windows.  Your stunning view is probably why you moved there in the first place, right?   However, there are window treatments that enhance your view, such as designer screen shades and light filtering sheer shades. You'll actually be able to see the landscape without blinding glare. These shades offer an illuminating glow and, of course, a few more years with your furniture.
#2 Natural Light Is a Must
From nourishing your indoor plant collection to improving your overall mood, sunlight has its many benefits. But it can be quite frustrating when you have no control of it. It's understandable that you don't want to lose the light, but covering floor to ceiling windows won't get rid of it.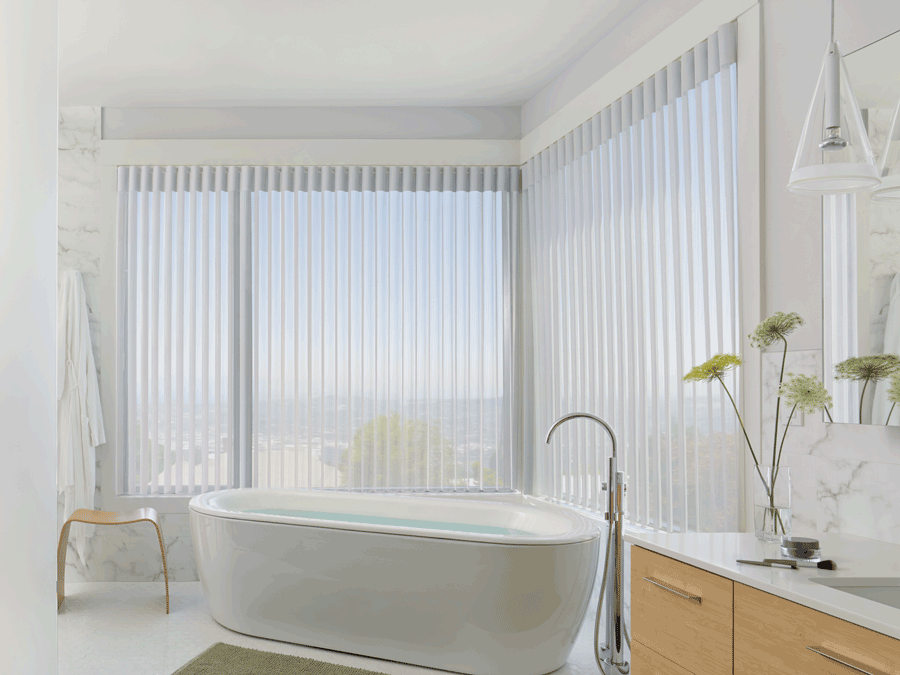 They just allow you to control it. With automated blinds, shades, and shutters you can optimize your window coverings to block the sun when it's most obnoxious. This control is available as remote, smartphone and voice activiated. Who says you can't have your sunlight and block it too?
#3 Don't Compromise Comfort
Your home is where you spend the majority of your time, so your comfort should not be compromised. Though the idea of bare windows seem hip, urban, and chic, the negatives far outweigh the positives.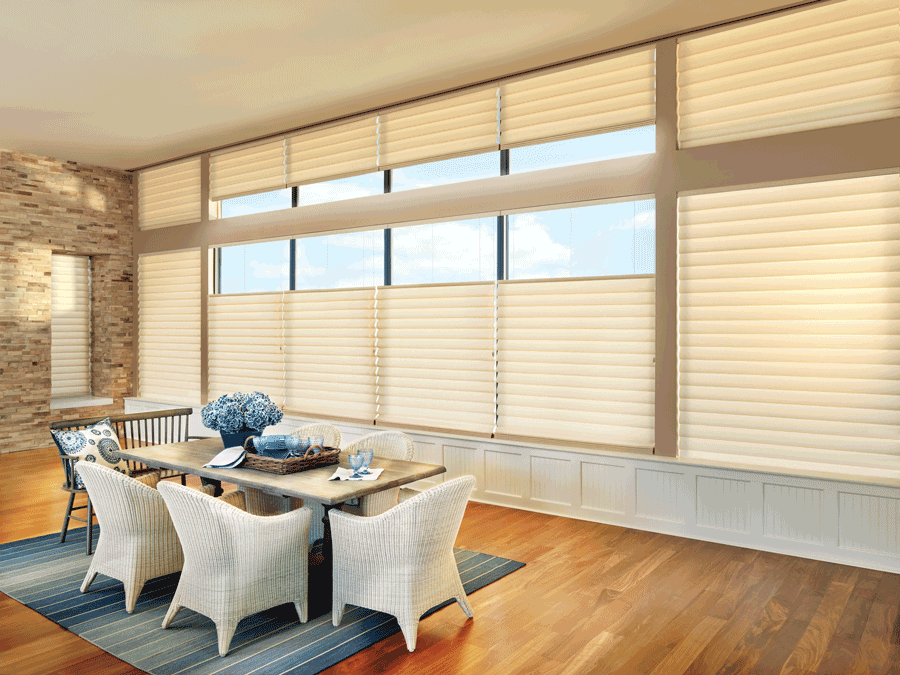 There's no need to allow summer heat, a winter draft, or even the lack of privacy into your home for the aesthetic of bare windows. Your comfort is important. With top down bottom up shades you can control the way light enters based on your preference. (And, you'll still be living in a contemporary, chic environment!)
#4 Get With Times With Stylish Window Coverings
The options are endless when it comes to stylish window coverings. The times of ugly bulky treatments are over, and shades with designer fabrics and fresh styles have arrived.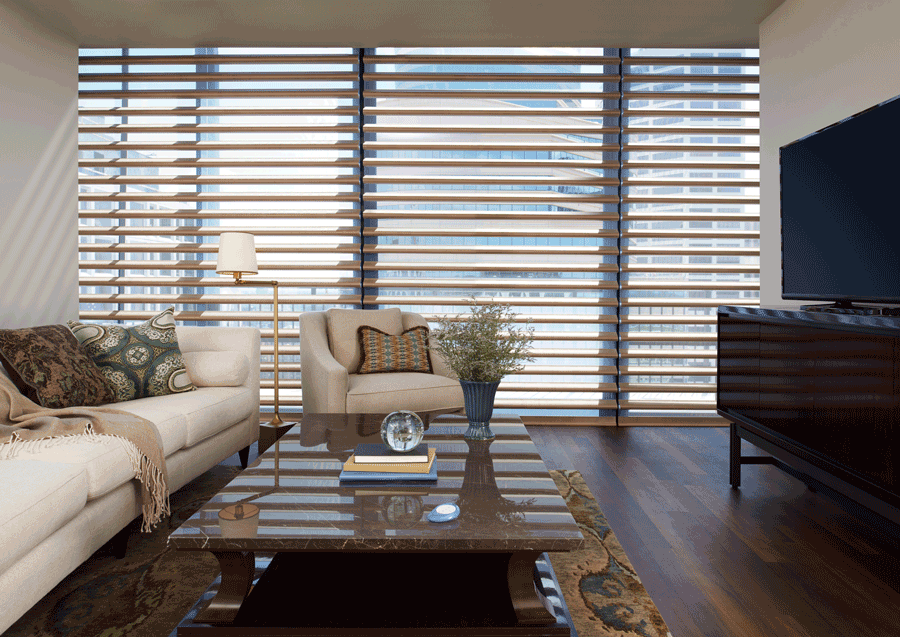 When covering floor to ceiling windows, you're not just getting solutions. You're selecting a gorgeous backdrop for your life. Trust me, you'll wonder why you didn't get them sooner.
#5 Automation, Automation, Automation!
When it comes to covering floor to ceiling windows, adjusting them might be a put-off. After all, it can be rather difficult to manually operate those hard to reach places.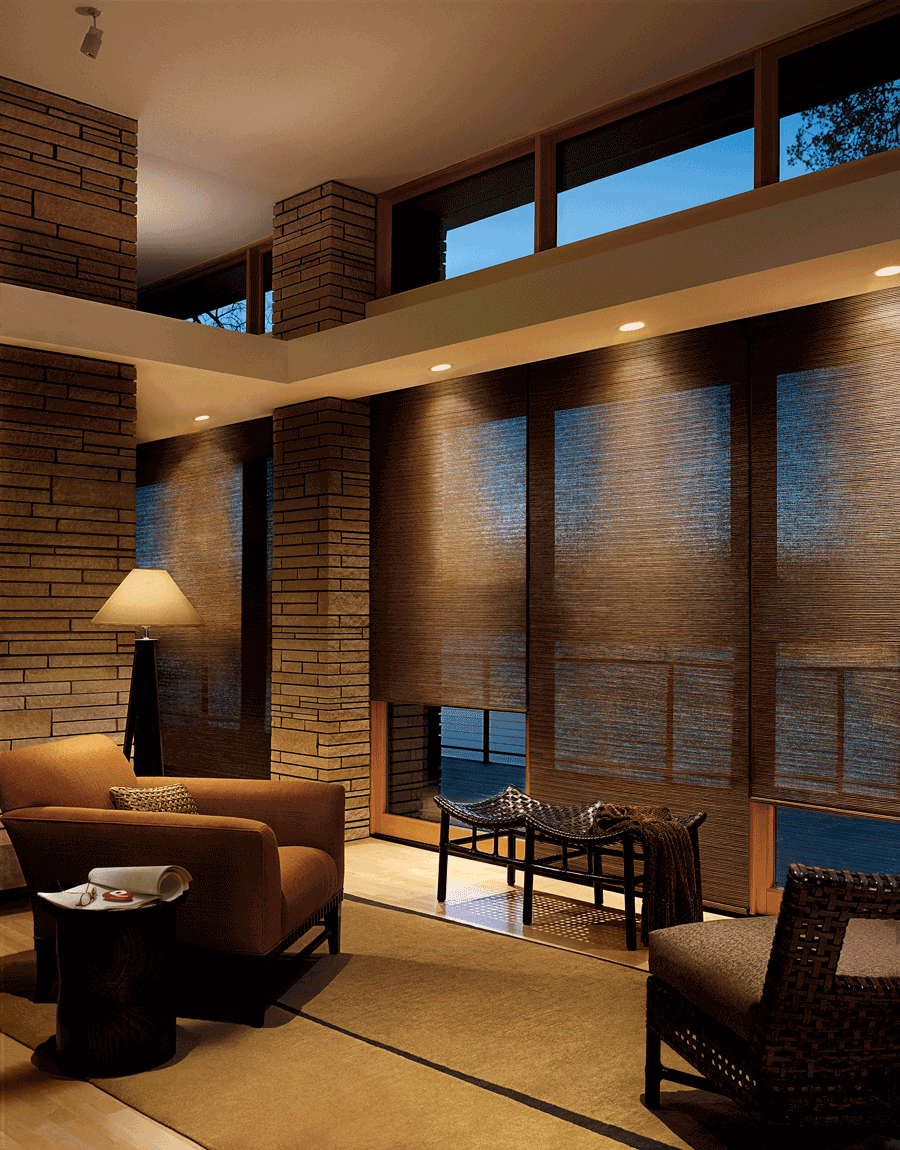 With PowerView automated shades and blinds, adjust your shades with the click of a button, or set a schedule movement through the app. Enjoy your stylish window treatments while making your life easier.
Thinking of Covering Floor to Ceiling Windows? Let's Get Started!
We have the perfect solutions for covering floor to ceiling windows. We'll help you every step of the way–from style and fabric options, to which operating systems work best for your Minneapolis St Paul home. Our team at Aero Drapery and Blinds are excited to help you find the best options for you. Contact a designer today for a free consultation.