Morning sunshine can be very frustrating, but there are many reasons to love it, too. The benefits of the sun have been well-documented to improve our mood and overall health. Unfortunately, that doen't make the sunshine any less annoying in the morning. Today, we have window treatment solutions that will make morning sunshine a bit easier to deal with so you can really appreciate the positive.
Those Early Morning Rays Won't Wake Me
After a long Minnesota winter, we are ready to put the dark days behind us. But that doesn't mean we have to accept early morning sunshine interrupting our sleep patterns when the clocks change. By installing room darkening shades in each bedroom, the early morning rays won't disturb you. Keep your schedule as it is and cruise into spring well rested.
Comfortable Home Office Lighting
Getting into the zone when working from home can be challenging. There can be many distractions including the atmosphere. If you are being chased out of one room and into another by the morning sunshine, it's time to control your environment with window treatments. Create the ideal home office space with one of two options.  These shades will help you stay productive all day, exposing light when you need it, blocking it when you don't.
Our first choice is the dual shade which allow clients to block an entire window, portions of the window or keep it open and completely exposed.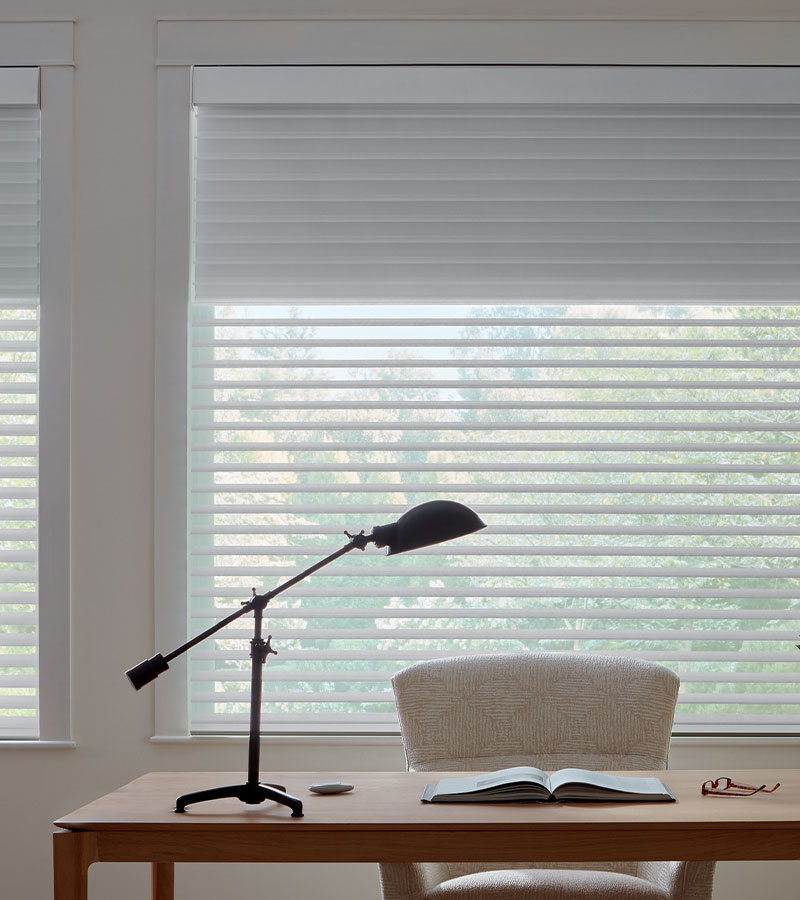 Another favorite are our top down shades, these let you cover the entire window too or lower from the top and spread light across the ceiling while your space remains private, take a look below.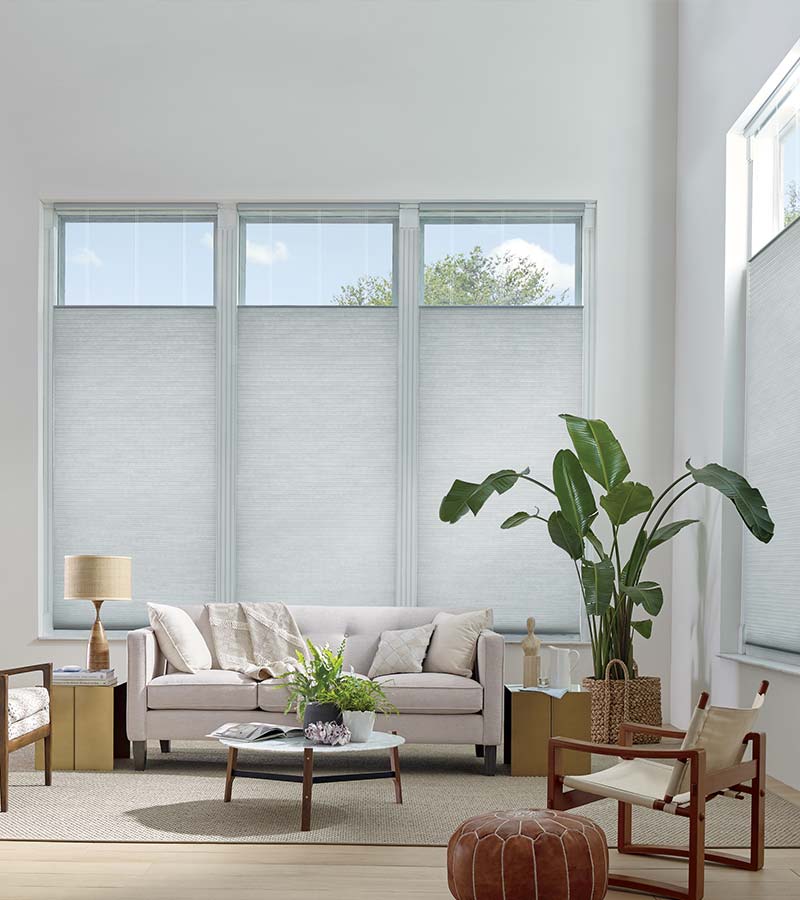 Smart Shades Solve Morning Sunshine Issues
The good news is that morning sunshine is always in the morning, so we can plan for it and work around it. An automated solution works incredibly well in this situation. Automation can be set to welcome light into your space when your ready and block it when it becomes too much.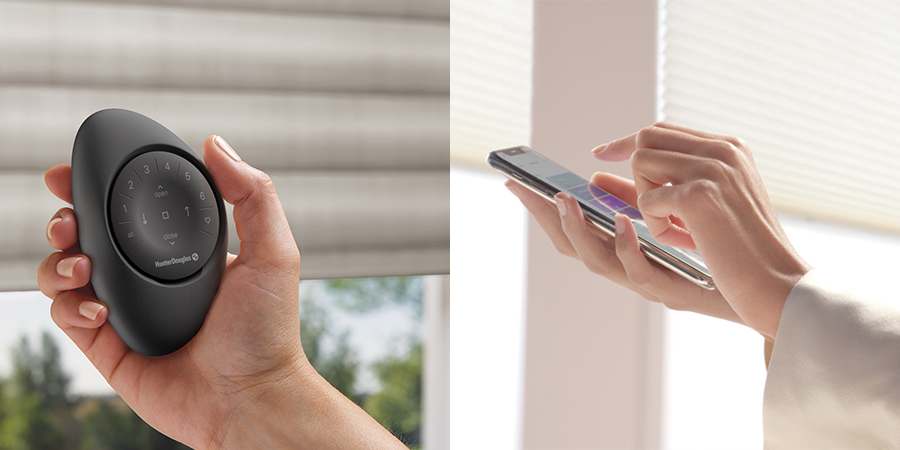 Coordinate your settings with the specific location and time zone you are in. You can sync your shades with the sunrise and sunset and be ready when the days get longer again. Once you're schedule is set, you'll never have to think about adjusting your shades again. Customize your atmosphere according to your schedule and the way you use your space, it's that simple.
Take the Next Step
Love it or hate, you still have to deal with it! Control the morning sunshine so it doesn't interfere with the way you start your day. We can help solve window issues and make your home comfortable every day of the year. With the right product, you're in control. Get in touch with us today for a FREE in-home consultation.