When it comes to window coverings, rollers are at the top of everyone's list. Although you may be familiar with the product, did you know there are various kinds? There are 7 types of roller shades to be exact. Let's take a look at each type to decide what's best for you.
1. Alustra Architectural Roller Shades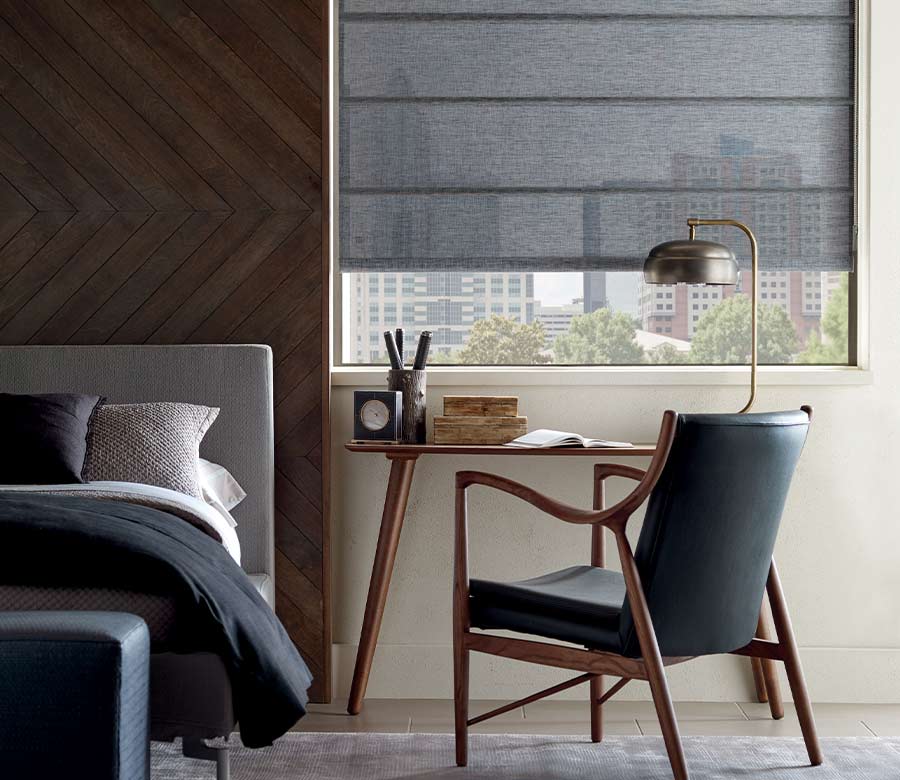 Because we love to start out a good list with luxury, let's talk about the newest member of the Hunter Douglas family: Alustra Architectural Roller Shades. These window coverings come adorned with Alustra fabrics so they are dressed to impress.
2. Vignette® Modern Roman Shades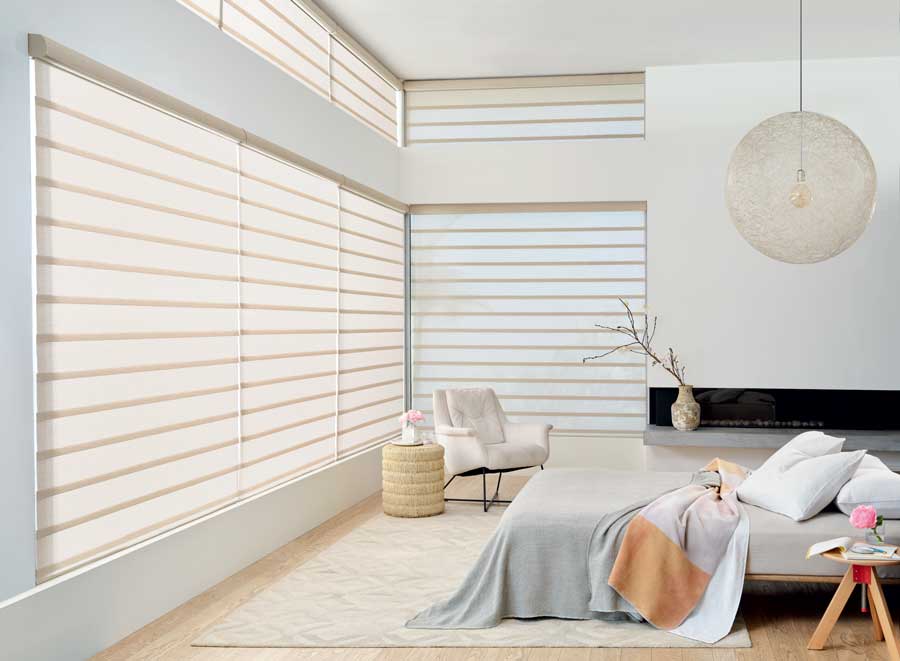 Not only do roman shades rock, but they also roll. When lowered these shades feature amazing, structured roman shade detailing, but they function like rollers.
3. Designer Banded Shades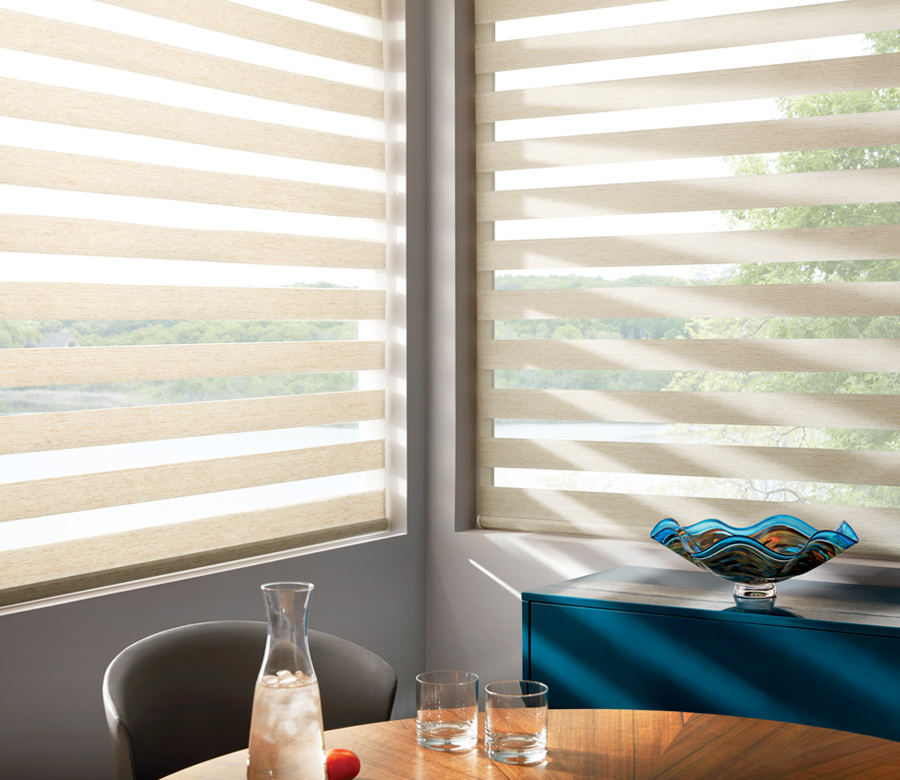 An incredible feature of the Designer Banded Shades is that they also rotate. In the lowered position, the two layers of fabric can shift and rotate from solid fabrics to sheer shapes. Want them completely gone? No problem. They can also roll up out of the way.
4. Alustra® Woven Textures® Roller Shades
Made with the finest high-end fabrics, their appearance alone is a selling point. Woven Texture Roller Shades are sure to make a statement in your home.
5. Sonnette™ Cellular Roller Shades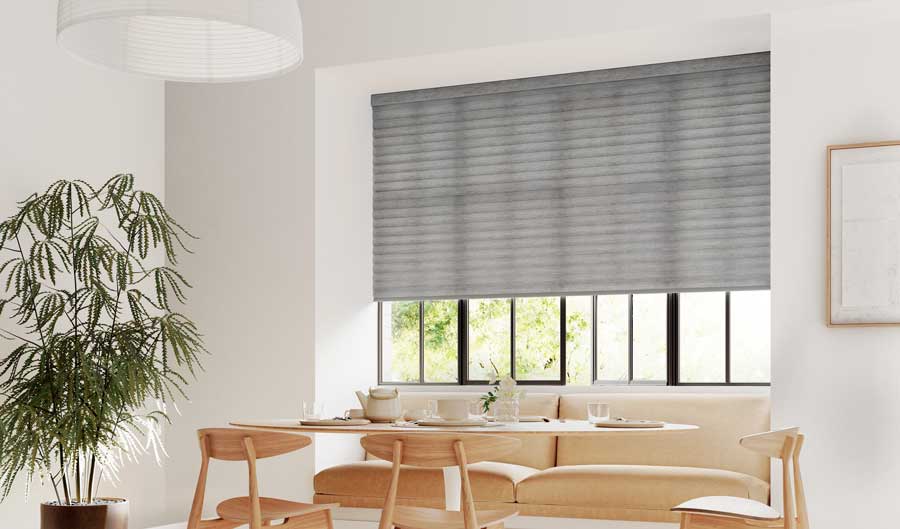 Energy efficiency might not be on your list of "must haves," but we think it should be. The reason cellular roller shades are beneficial is because they block the sun AND insulate. They help keep the inside temperature just where you like it. While not in use, they can roll right into the headrail. Out of sight, out of mind.
6. Designer Screen Shades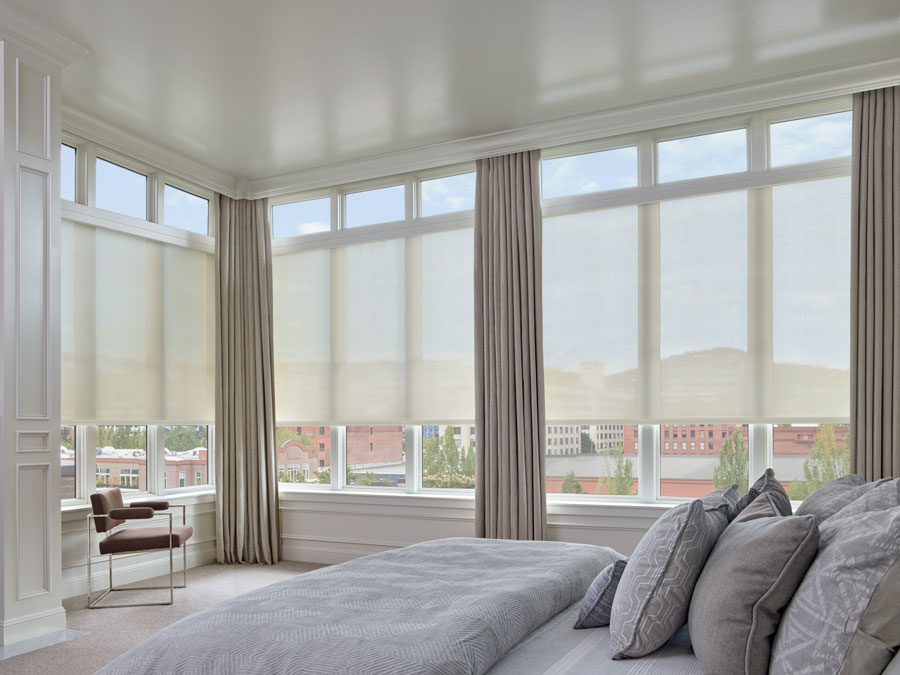 If you want to enjoy your view and reduce glare all at the same time, this is the window shade for you. Screen shades also provide UV protection and look good while doing it.
7. Designer Roller Shades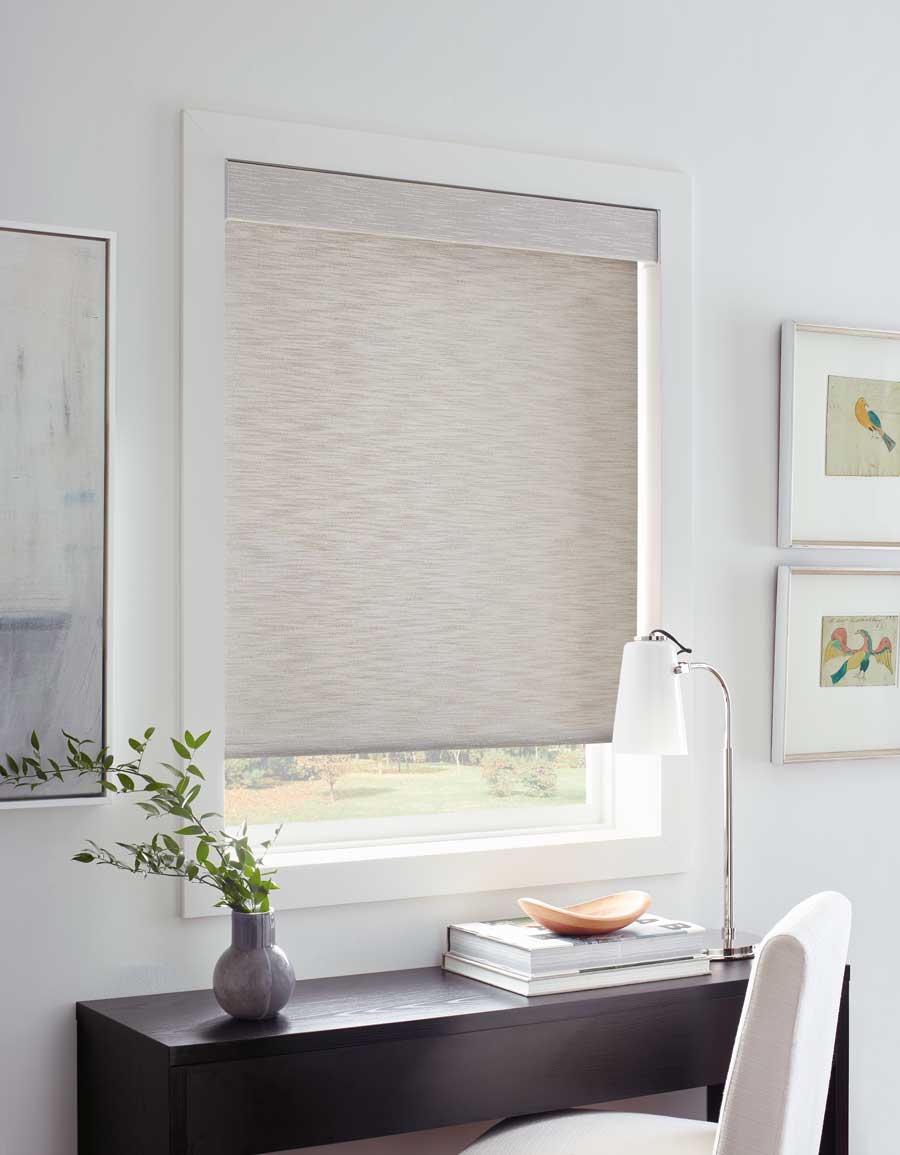 Last, but for a million reasons, not least. You are sure to find your look with the vast variety of fabrics and patterns. Designer Roller Shades are an original product from our Hunter Douglas Collection. They prove good things DO last.
What Types of Roller Shades Are Your Favorite?
Roller shades can enhance one room, two rooms, or even a whole house. We have seven types of roller shades that will do the trick. Our team at Aero Drapery & Blind will make the process–from design to installation–a breeze. Contact us today for a free in home design consultation. Want to come to us? Visit one of our showrooms to see your options.