If covering your staircase windows has you puzzled, you're not alone. This unique set of windows is an incredible home design feature, but can be a real brain teaser to fit. To keep your home comfortable and looking its best,  light control, privacy and design need to be considered. We can help you find the best window treatments and create a happy place for your family.
All the Privacy You Need.
Sometimes your windows need privacy, sometimes they don't. If your staircase windows are visible from the street, you may want to cover them to secure your family's privacy. On the other hand, windows that face your own backyard may need less privacy but more light control. Every window has specific needs.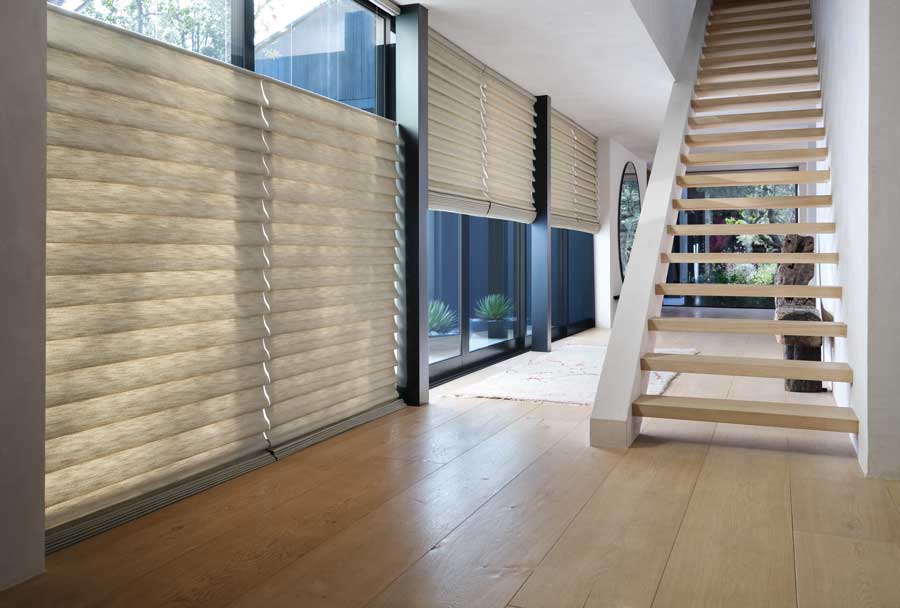 Take the staircase windows above for example, Aero Drapery & Blind designers chose to fit them with our top down bottom up window shades. These treatments allow an incredible view to the outdoors but, when in the lowered position, they prevent your home from being on display.
Which Direction Do They Face?
Before you choose window coverings, consider which direction the windows face. The position of your windows, and how they interact with the sunrise and sunset, is an important factor. If your staircase windows get sun all-day, you'll need a treatment that prevents your home from heating up.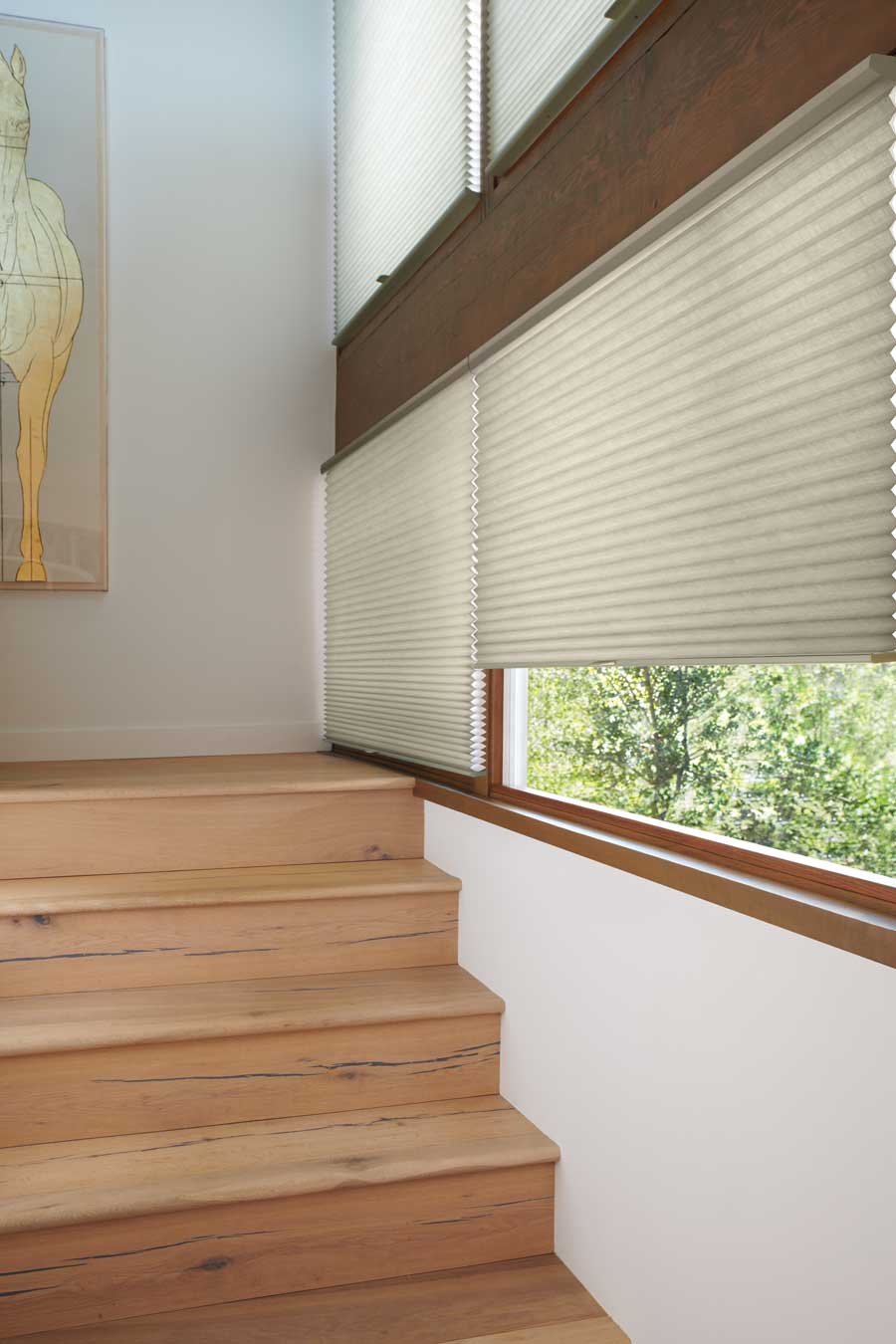 How Much Space Is There?
Another important consideration is square footage–and how to fit narrow staircase windows efficiently. If there's limited space, we recommend a low-profile treatment. This product category would provide light control and privacy without taking up too much room.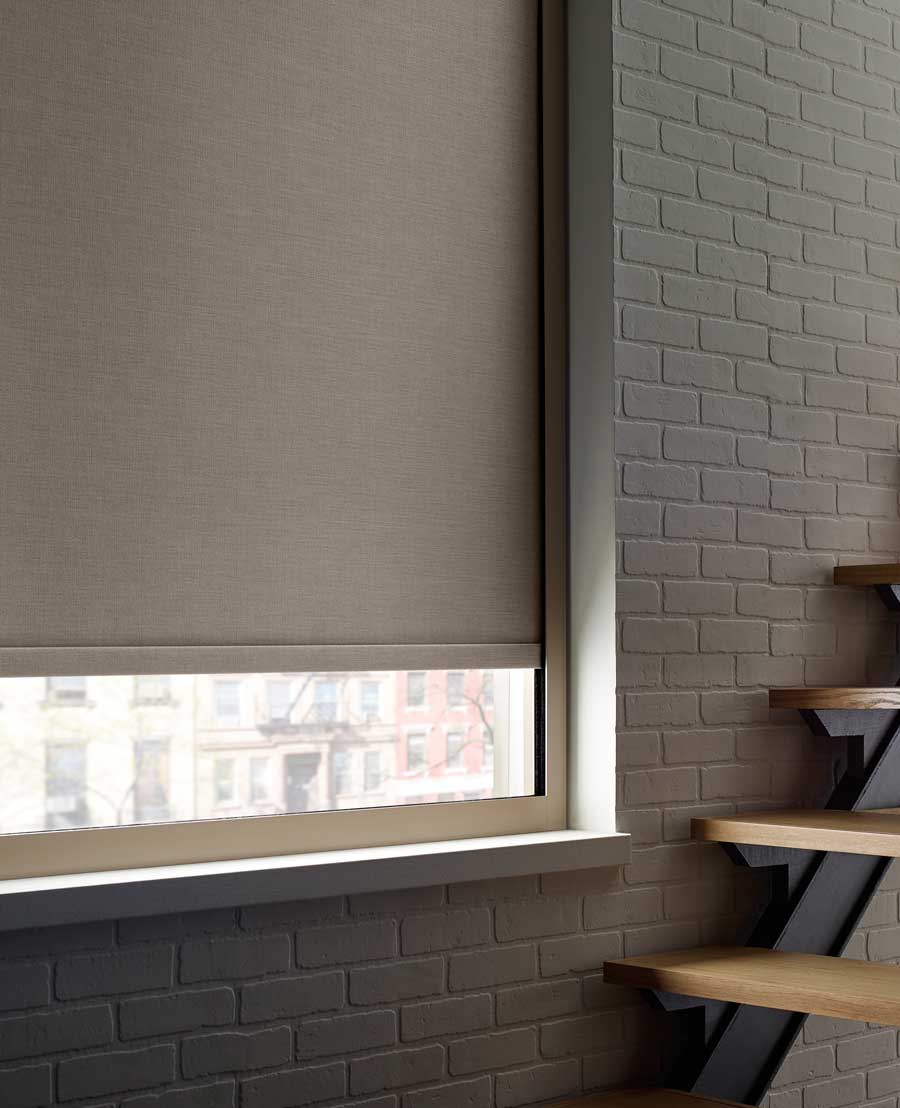 Don't Lose the View
Let's face it, an exterior wall of staircase windows is an amazing home feature. The incredible city view is the reason you fell in love with your home in the first place. On top of that, your windows provide a great source of natural light, too. What's not to love, right?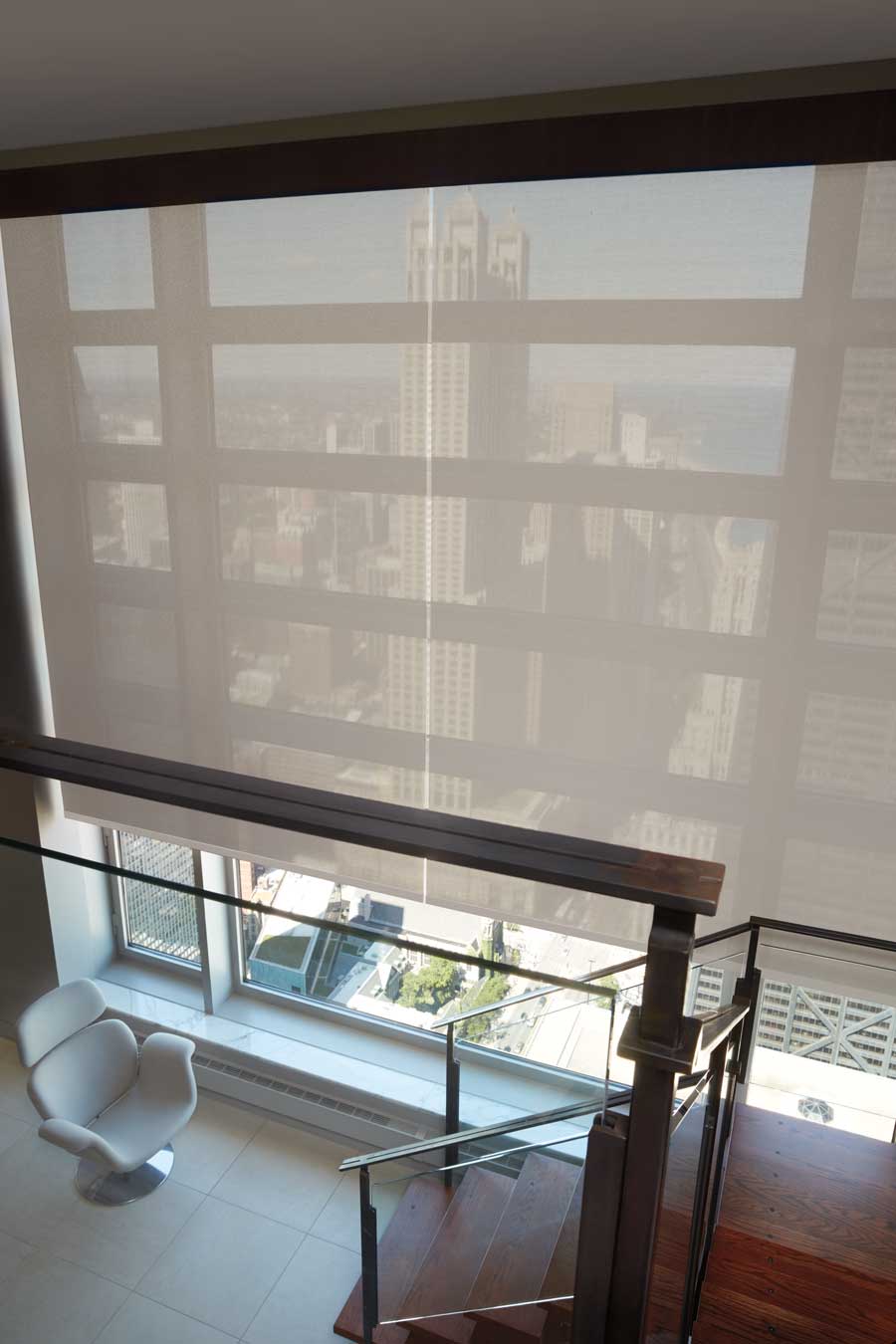 Well, not so fast. Leaving large windows bare isn't the best idea either. Staircase windows can affect the comfort level of your home during extreme temps, not to mention the damaging effects of UV rays on furnishings and hardwood floors. Lucky for you, our experts at Aero Drapery & Blind have found another solution in the form of Screen Shades. In the business, we call it the perfect combination! Keep the view, protect your home and what's in it. 
Outfit Your Home
Now that you're convinced your staircase windows need covering for privacy and protection, what's next? The fun part! We can begin designing the perfect custom window treatments for your home–including all the functional benefits you need.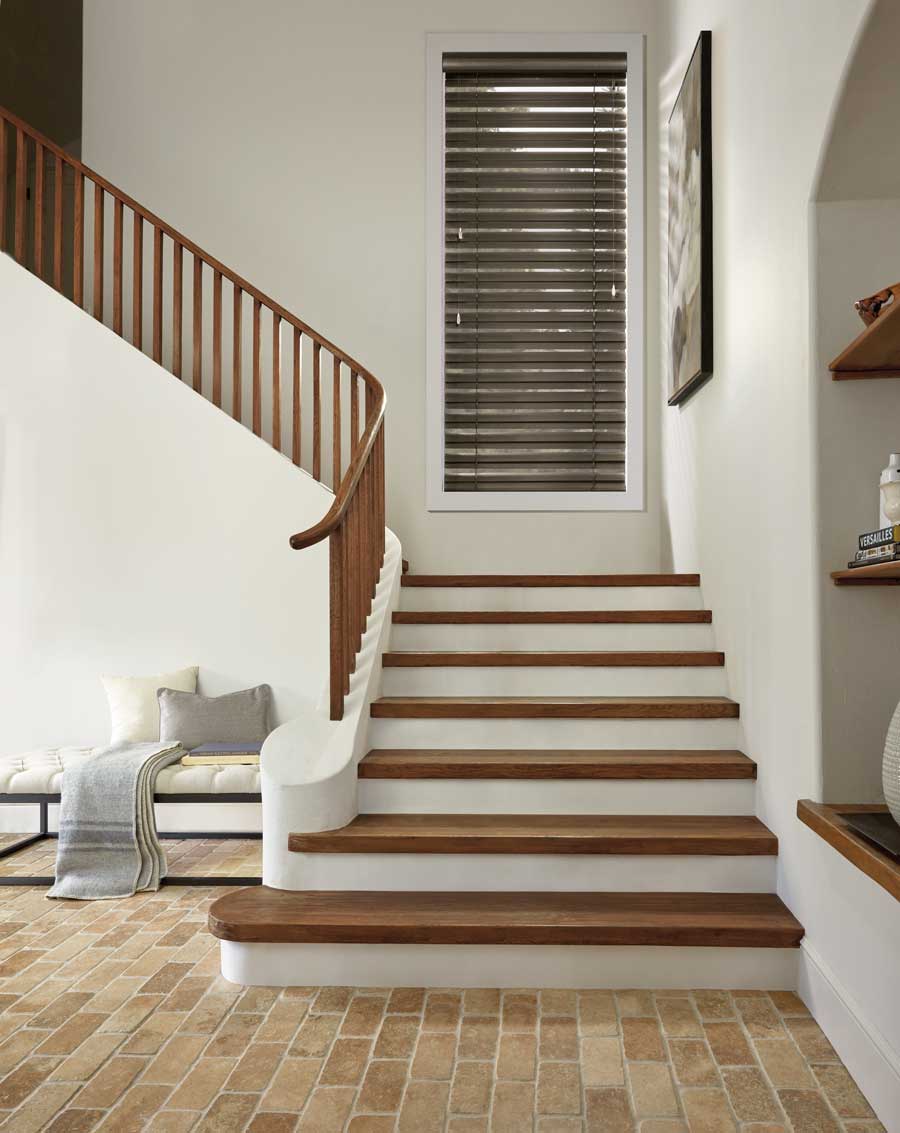 Staircase Windows: Problem Solved
When you work with the designers at Aero Drapery & Blind, you'll be amazed at the custom solutions they can create. No one else in the business has the same experience working with the temperature fluctuations of Minnesota. Whether it's staircase windows or something else completely unique to your beautiful home, we can help. We offer FREE in-home consultations to get to know your project better. Schedule one today, or stop by one of our showrooms to see the possibilities for yourself!