Your enclosed patio, or three-season room, is probably one of your favorite spaces in your home. You can enjoy views of the outdoors, even on rainy, cold days. And, while it's a great space to relax, is it easy to get comfortable? Your sunroom windows could be letting in way too much light, glare & heat. How are homeowners covering them up without taking away the features you love most? Let's take a look…
Custom Roman Shades
These window shades are a classic design choice. They bring personality to the space with colors and patterns. Plus, the options for filtering or blocking light come with the fabrics you choose.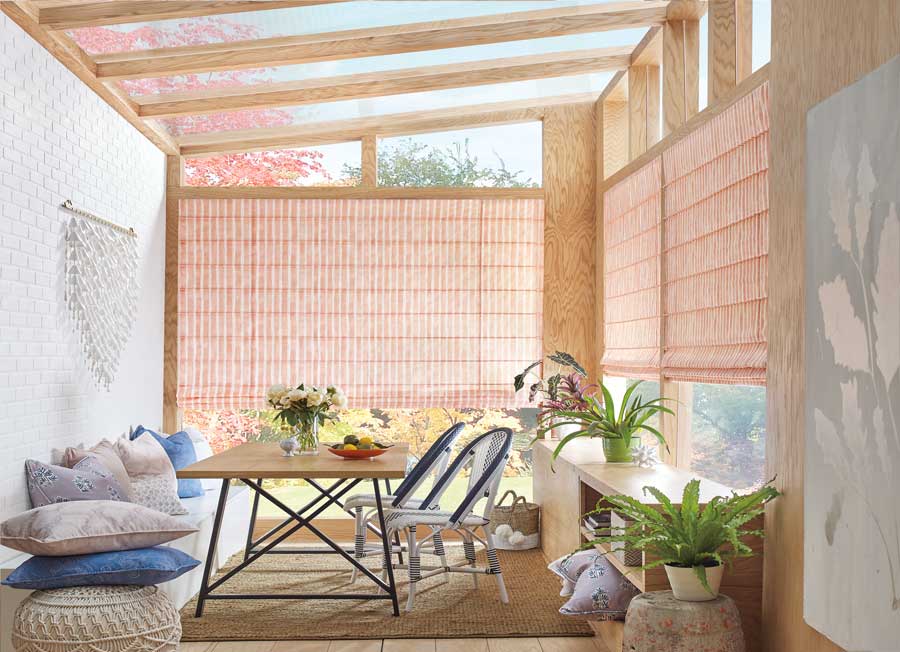 Cellular Shades
If it's truly a glass house? Instead of relaxing, it might just have you trying to escape. The early morning sunshine might feel great, but by mid-morning, you'll break out in a sweat by just walking by. In this case, cellular shades can help you create the ideal atmosphere for a regulated temperature.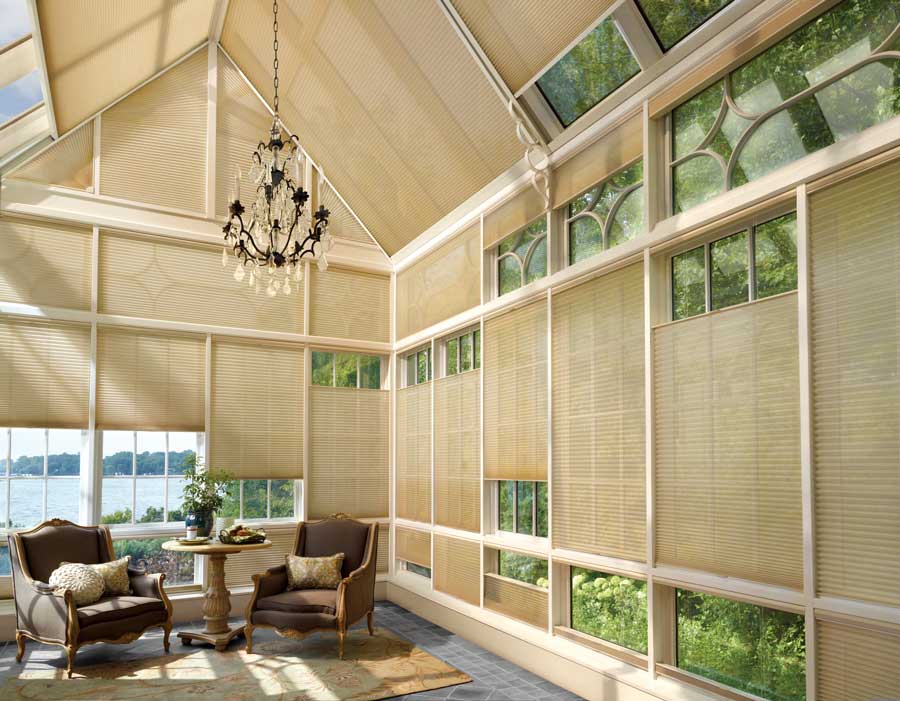 Sheer Shadings
If the dramatic views of your landscape happen to be your favorite feature of your sunroom windows, don't worry! With sheer shades, you can protect the interior while enjoying the look of the exterior. The sheer fabrics filter harsh light, glare and UV rays, making your patio room a safe haven from the elements–all while you take in the look of those elements!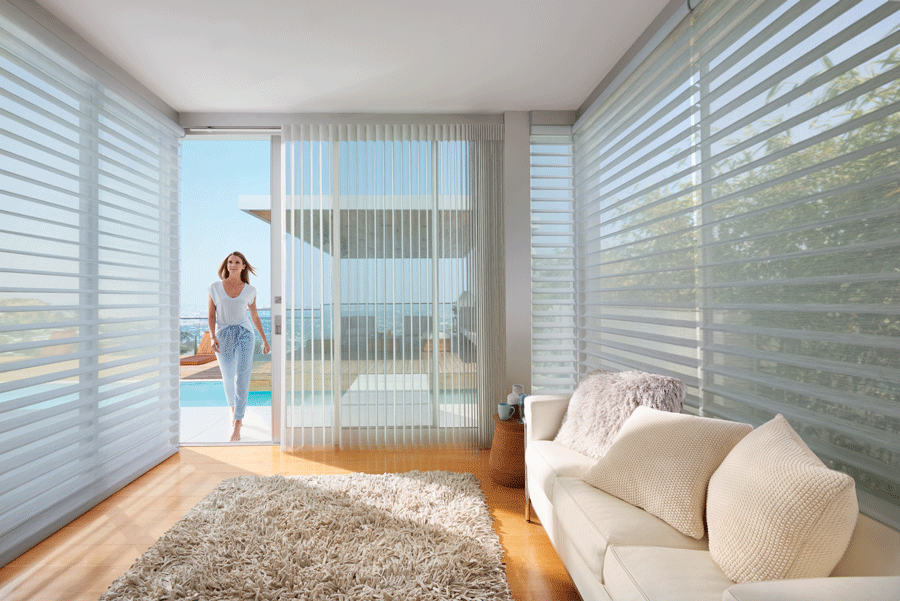 Is There a View In?
Sheer shades are noticeably…well…sheer. So, the question we get most often is, "What kind of privacy do these provide?" During the day, sheer shades reflect outward, offering an abundance of privacy. At night, when interior lights are on, the open vanes provide a view right into your home. So, for nighttime privacy, we always recommend closing up the vanes.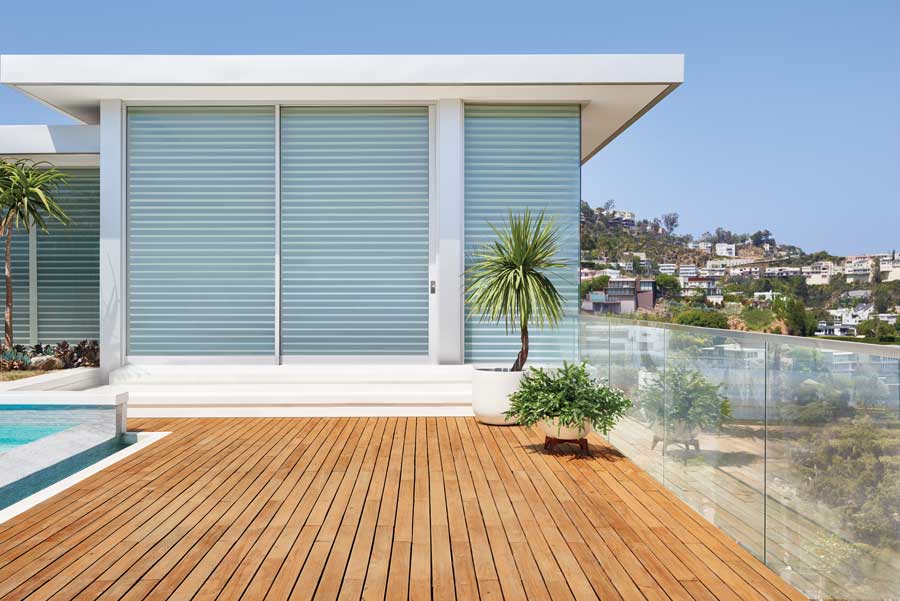 Cellular + Roller Shades
Roller shades are a popular choice for sunroom windows due to the sleek, low profile form and simple adjustments. But, when homeowners are feeling the heat, they waver between cellular shades and rollers. Now, you can have both! The Sonnette collection of window shades combines the energy efficiency of honeycombs with the simple roll-away function of rollers.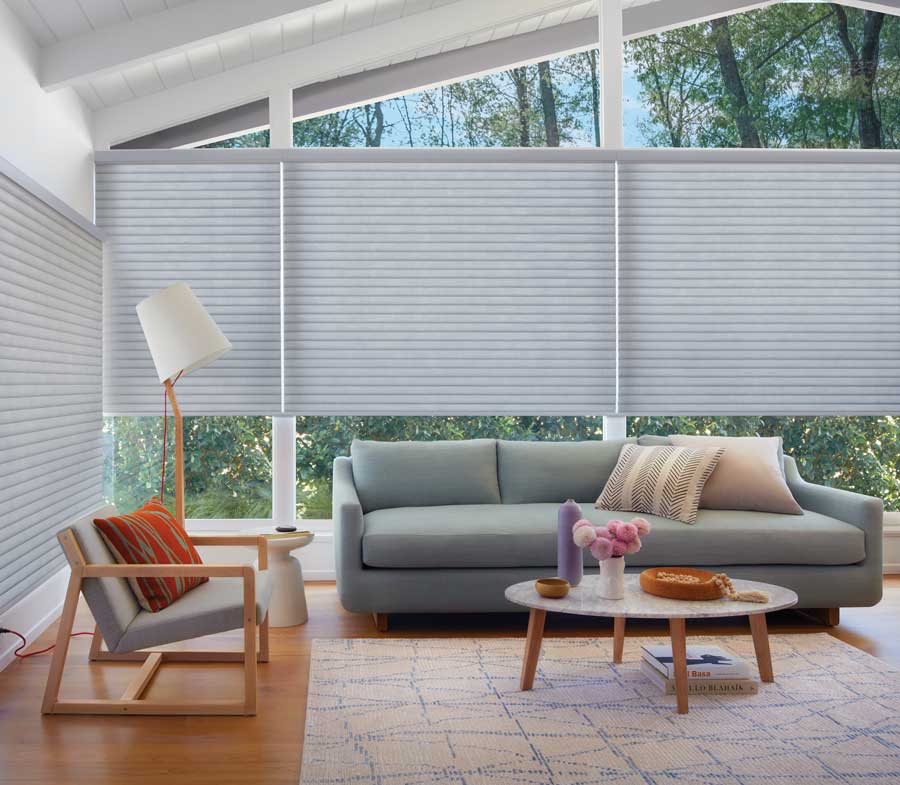 White Shutters
The timeless statement of plantation shutters isn't just about beauty. Shutters have always been recognized for their durability and the benefits of adjusting the louvers. Block the light when you need to, and view the landscape when you'd like. We even have motorized shutters for when you want the effortless ease of adjustments.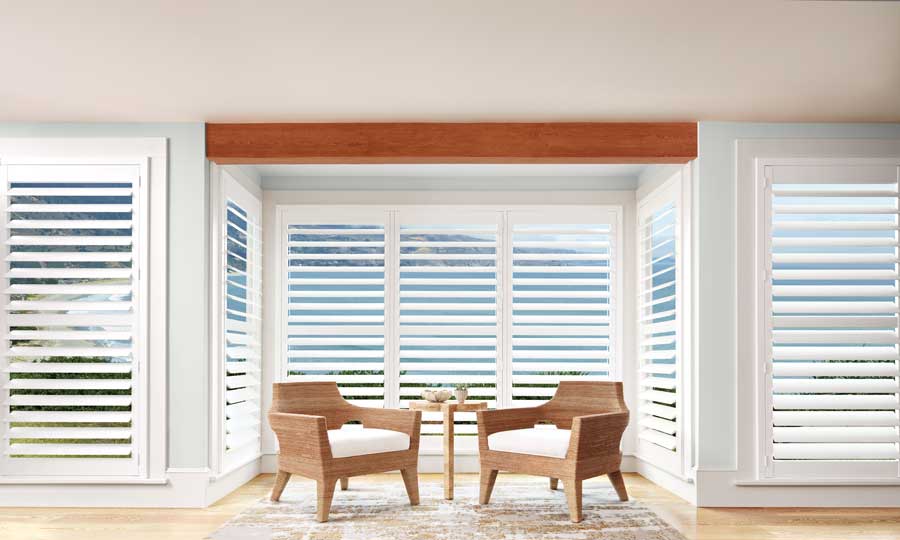 Want Ideas & Advice?
Our team at Aero Drapery & Blind would love to visit you. Let's sit down together to discuss what you would like to improve in your home. No matter which room you've got on your mind, our experts will be able to answer questions, offer advice and provide inspiration for you. Get in touch with the team today.