Have you been searching for shades that offer sleek style and insulation? Look no further. Sonnette Shades, the newest energy-efficient shade from Hunter Douglas is here. Gone are the days where you have to choose between style and insulation. Sonnette shades are the perfect combination. Let us show you how they work…
Rollers Shades + Honeycombs = Dynamic Duo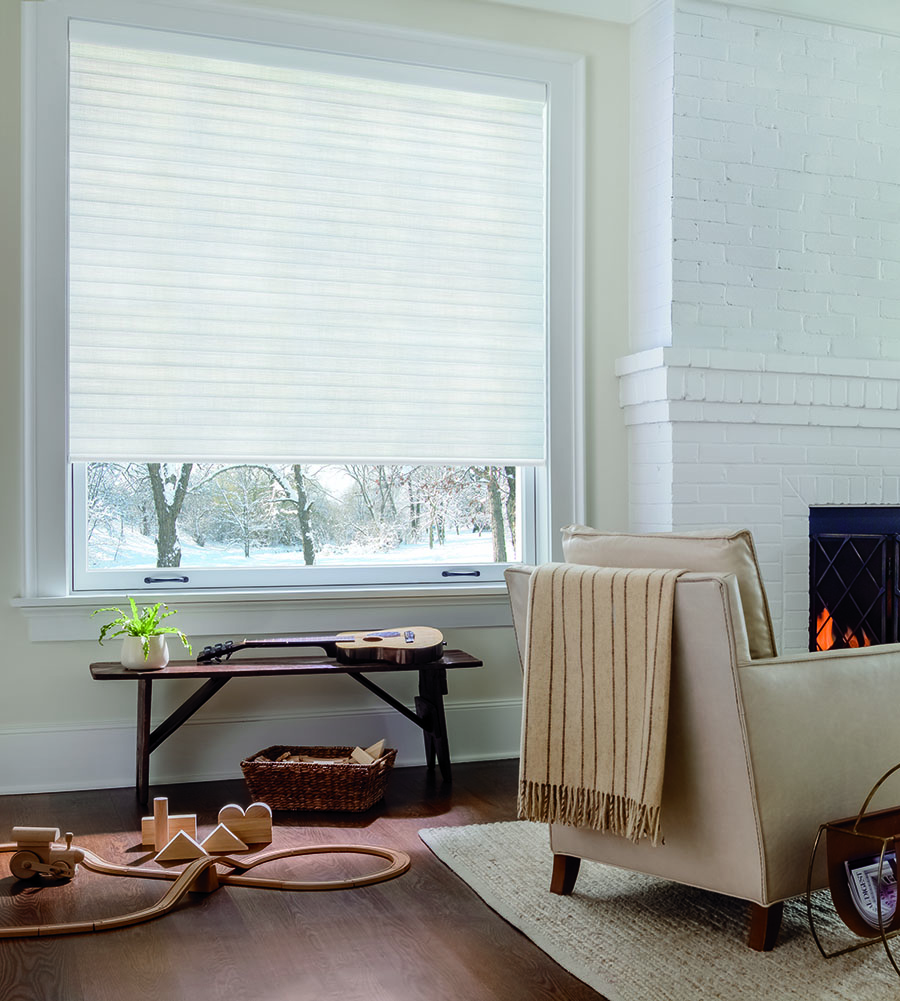 Sonnette shades bring two of the most sought-after features of window coverings–style and energy efficiency–into one single shade. The innovative designers at Hunter Douglas have combined the sleek design and simplistic operation of roller shades with the insulating properties of Honeycombs. This means, you can have year-round comfort and gain energy efficiency for your home. Plus, you'll enhance your home design with their impeccable style. What more could you ask for?
No More Issues
Naturally, all of the windows throughout your home are different. Each space has unique needs for function. Finding window treatments that fit your style and daily routine can seem like a difficult task and sometimes custom solutions for your home are necessary. Hunter Douglas makes it easy to have it all with their innovative designs. They solve the problems caused by bare windows. Here's how: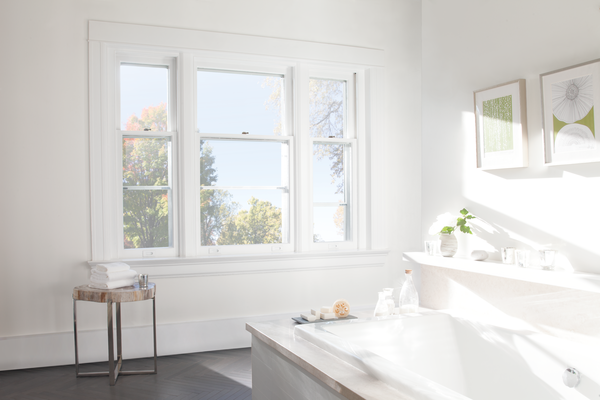 Does this look familiar to you? A wide open view might seem like a great idea at first, especially if you have beautiful outdoor scenery. But, consider the issues these homeowners face. The sunshine floods this space, making it necessary to squint to see. Can you imagine the glare or the uncomfortable temperature? The UV rays can also damage your furnishings. As for privacy? There is none. We know what will help…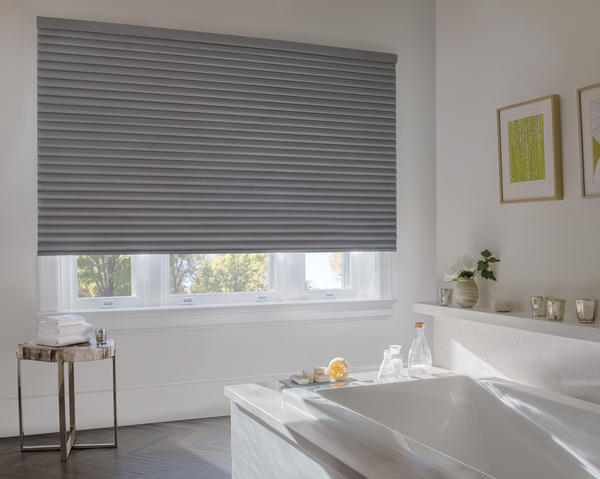 Sonnette shades are a perfect solution for common issues caused by bare windows. When they're closed, they create a gorgeous backdrop, all while giving you control over light and privacy. You can open the shade to enjoy your view and let in natural lighting, but you won't have the issue of glare or lack of privacy. No matter what the Minnesota weather brings, your rooms will stay a comfortable temperature year-round. Comfort, style, and control are at your fingertips with Sonnette Shades. 
Sonnette Shades: Experience the Benefits
With the latest innovations in the world of window treatments, you won't have to choose between your favorite features. Sonnette shades give you all the benefits of style, simple operation, and energy efficiency. Save money while creating a comfortable, beautiful design. We can help you choose the right window treatments for your home. Let Aero Drapery & Blind's professional designers help you reinvent your space. Contact us for a FREE Consultation.