Does the new year have you searching for ways to lock down on your budget, while creating a fresh start? Try insulating window treatments! Not only are you upgrading your home design for the new year, but saving money year-round in energy costs. We've got 4 of the best insulating window treatments for your home…
Cellular Shades: The Energy Saver
With potential to save up to 50% of energy loss, cellular shades provide the maximum amount of insulation. The cell within cell design traps air in distinct pockets which creates insulation that will help lower energy consumption and eventually your energy bill.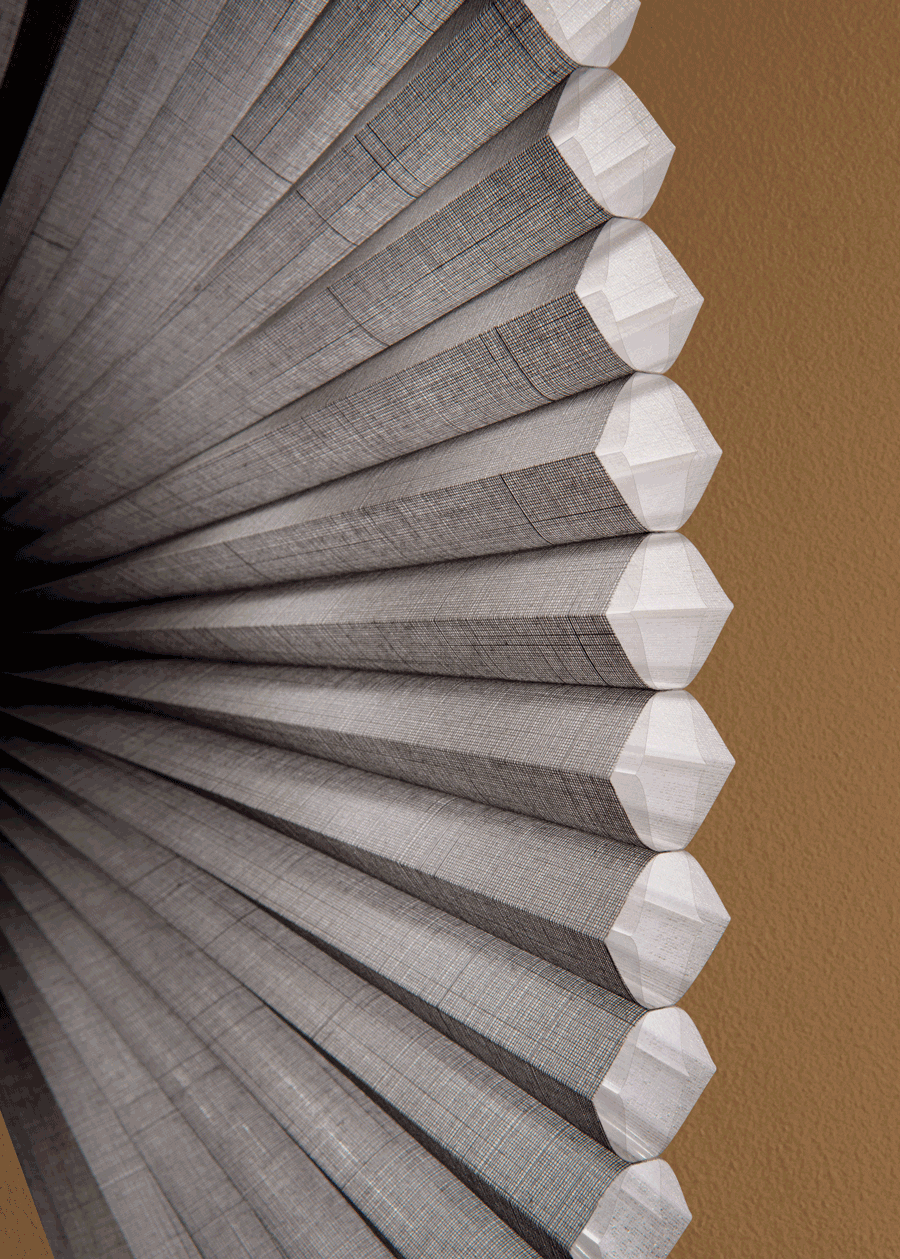 Providing both beauty and efficiency, these insulating window treatments are available in a wide range of customization choices for any room in your home.
Roller Shades: Simple, Yet Effective
If you want simplistic design, combined with low profile shades–but you NEED insulating window treatments, these roller shades will be perfect! Hunter Douglas designed the only insulating window treatment on the market with the sleek appearance of a roller shade and the energy efficient functionality of a honeycomb shade.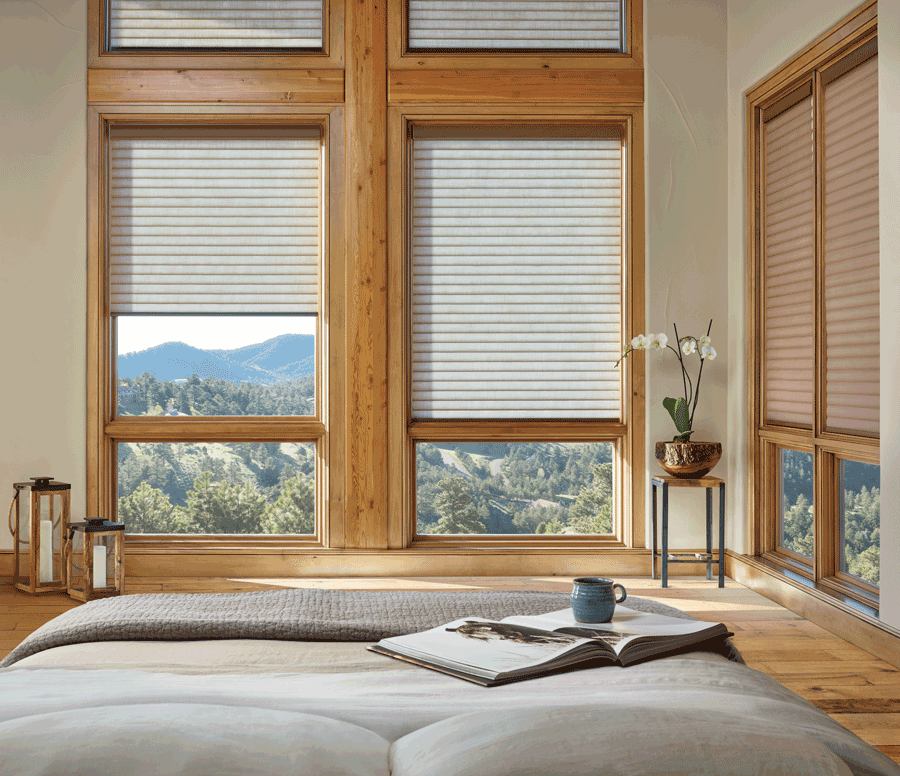 The low-profile appearance of the Sonnette shades featured above has become a style favorite when combining both beauty and efficiency.
Custom Roman Shades: For Layer Lovers
Who doesn't like the look of layers? With its deep dimensions and gorgeous design, Custom Roman shades are the perfect insulating window treatments for style enthusiasts. The layers of the Vignette Modern Roman shades are offered in various fabrics while providing an energy efficient barrier that your wallet will surely thank you for.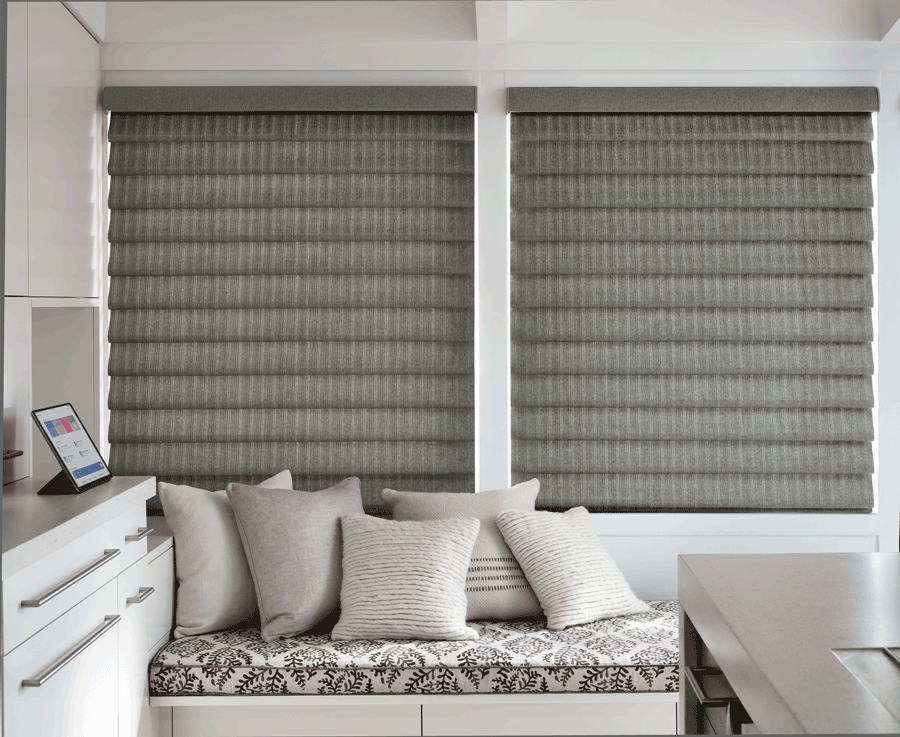 Plantation Shutters: Framed For Efficiency
When discussing the best insulating window treatments, it's no surprise that plantation shutters make their way at the top of the list. Customize your shutters to suit your lifestyle. Either seal them shut for maximum efficiency or adjust for natural lighting. The traditional style of plantation shutters work for every room in your home.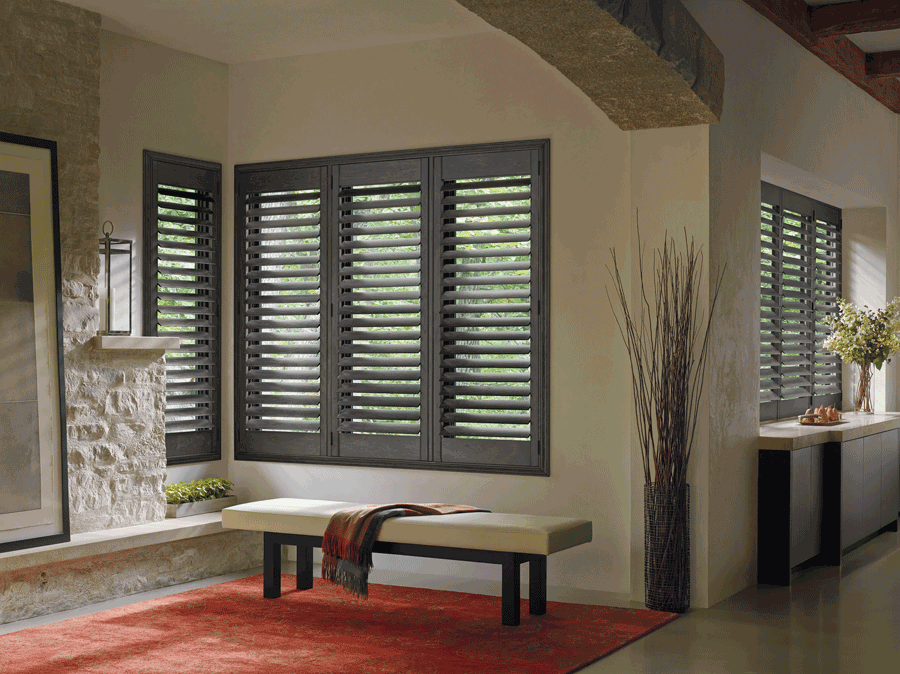 At Aero Drapery and Blind we offer the best solutions for insulating window treatment in your St Paul home. Invite one of our designers in your home today for a complimentary consultation. We'll assess your windows, brings samples, and give recommendations based on both your style and functionality needs. There's no need to do this alone. Contact our team today!