Pantone has finally announced the color of 2019–and it's nothing short of spectacular. You can just feel the inspiration pouring in! Living Coral offers a playful and energetic vibe, while adding the perfect amount of lightheartedness to your home decor. If you're looking for ways to incorporate living coral into your home design, stay tuned. Here are our favorite Houzz-inspired designs that will spark your creativity…
Start From The Outside In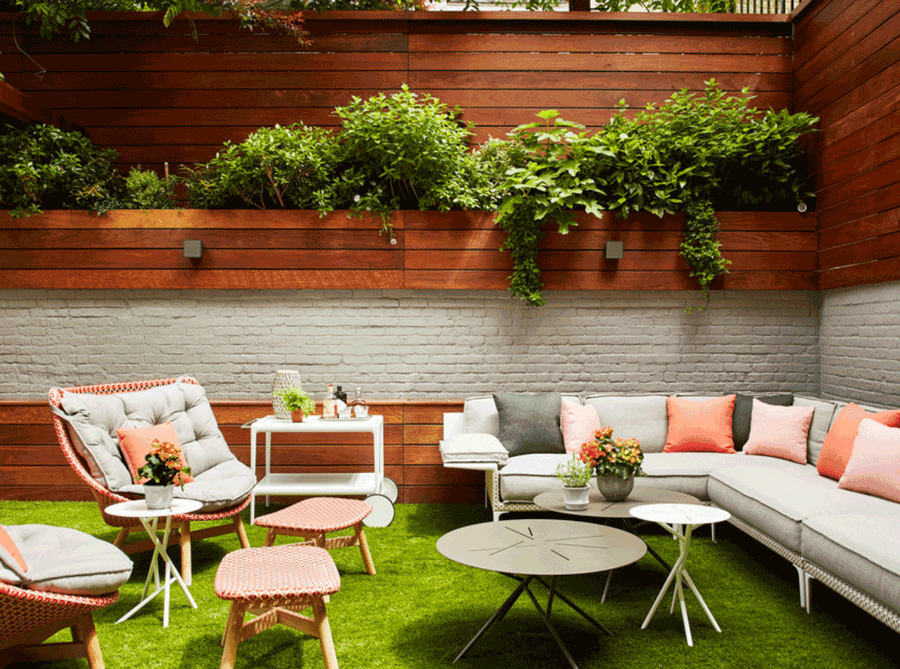 If you're not quite ready to commit to living coral indoors, spicing up your outdoor space is a great place to start. The glowing coral offers a beautiful contrast against the green landscape and creates the perfect energetic atmosphere. And, we love dreaming about warmer temps right now, don't we?
Keep It Interesting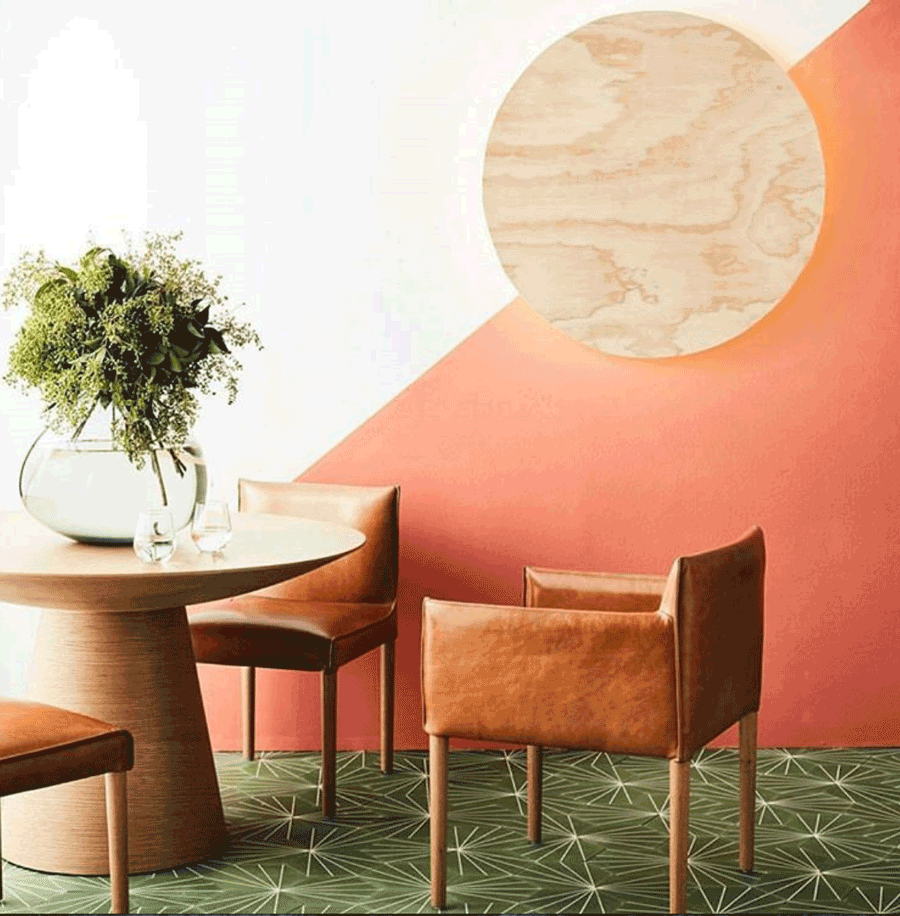 What better way to add visual interest to your home design than integrating living coral with this fun concept? Get creative with color blocking and patterns while adding a unique and personal touch to your space.
Revive Your Entryway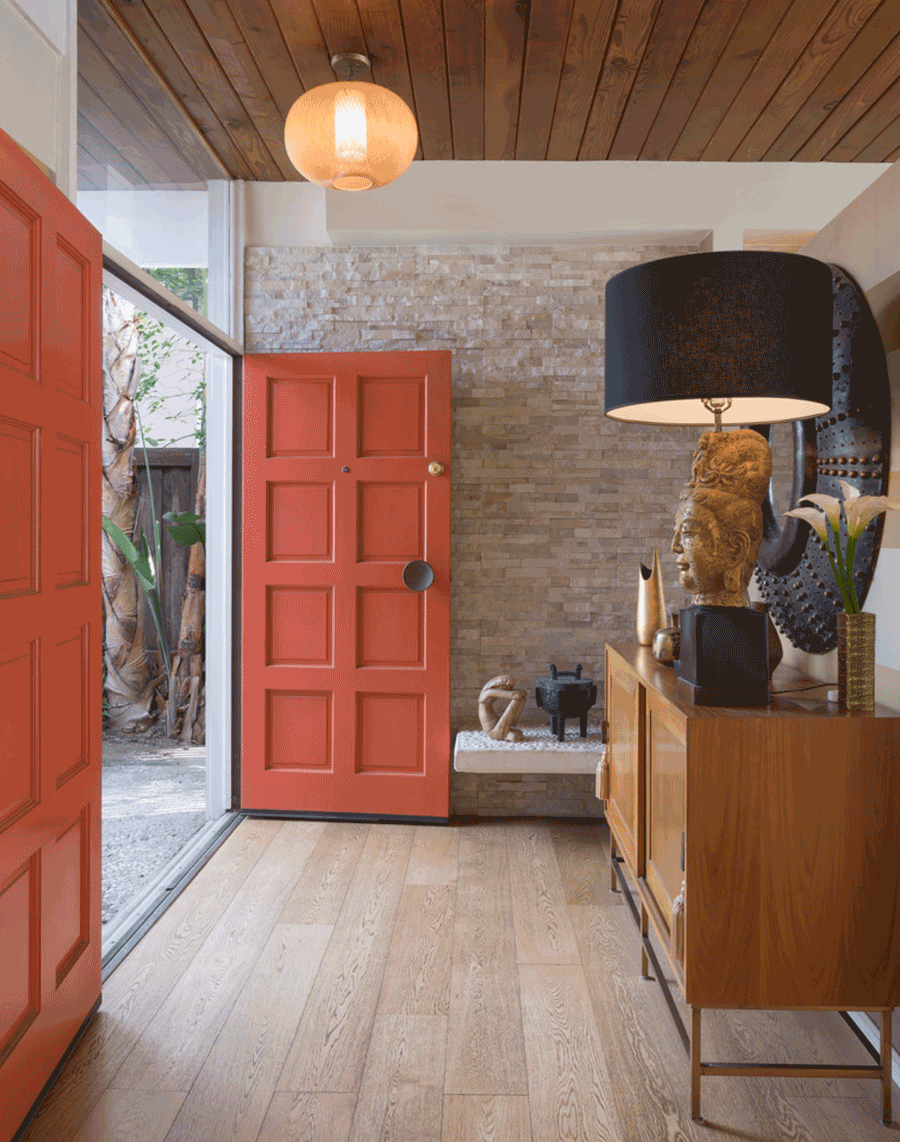 Your entryway is the first thing people see, so adding a chic color statement is a simple, yet powerful way to liven things up. These living coral doors are a brilliant way to add charisma without disrupting the flow of your space. Not only does it pair beautifully with other colors, but it will add that wow factor that'll leave your guest inspired.
Playful Accents
If you're a lover of neutrals we've got you covered. Adding pops of living coral into your design through accent pillows is a minimalist approach for a fresh upgrade. Or, if you're ready to dive right in, painting an accent wall is a chic way to make a big change.
Have Fun With Patterns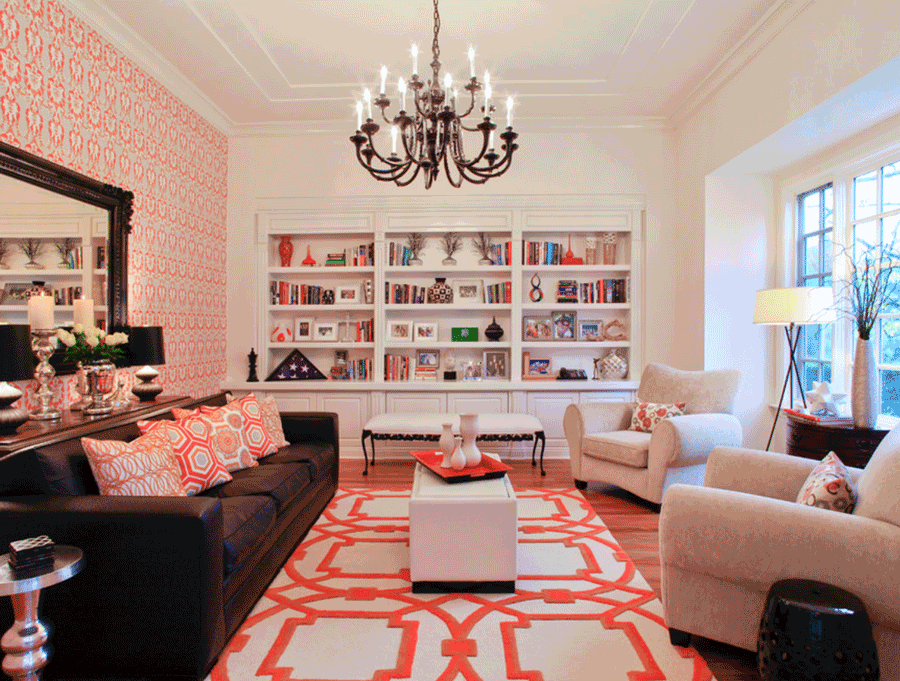 Experimenting with patterns can be a blast and can give your space that one of kind experience. Mix similar, large and small prints of living coral for an eccentric design that flows together flawlessly. We're absolutely obsessed with this bold hue!
A Little Goes A Long Way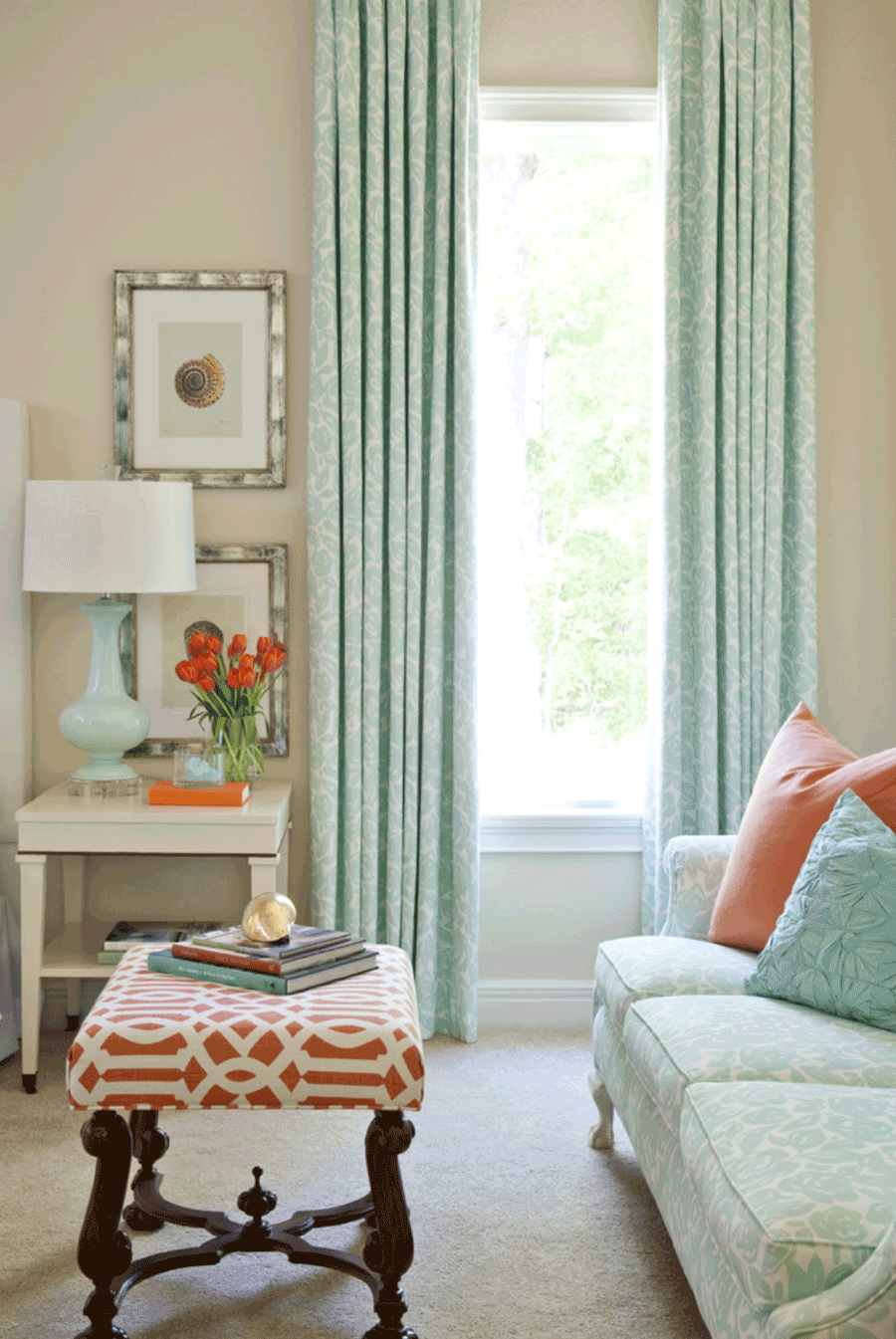 If you desire a more subtle approach to adding color, starting with small accents of living coral can enhance your atmosphere. Adding fresh flowers here and an upholstered ottoman there is a simple and chic way to refresh your space.
Lively Workspace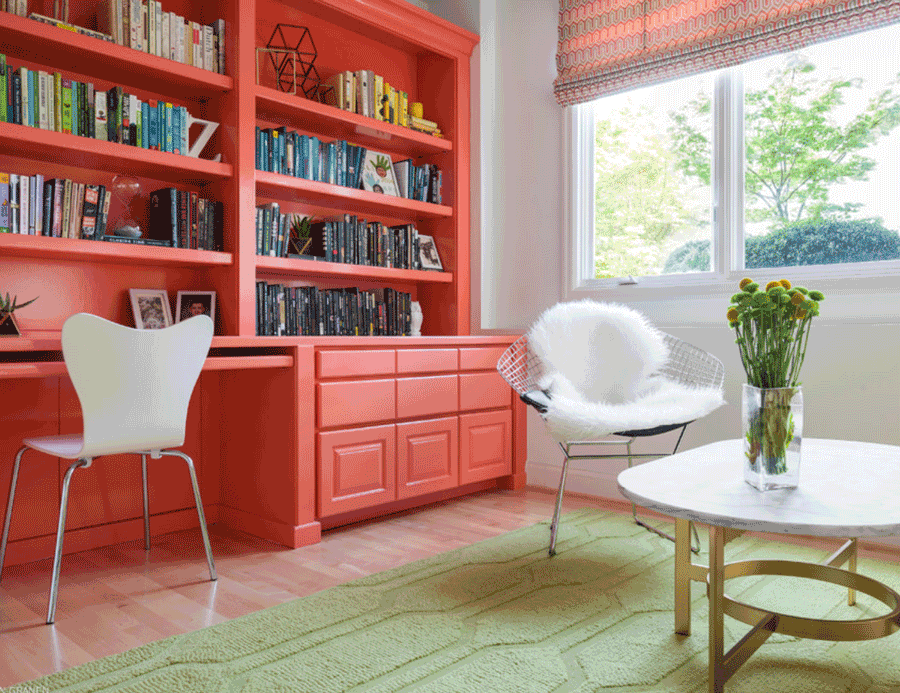 As more of us begin to work from home, the home office has become the perfect place to express creativity. Why not liven up your place of work with a bold pop of color. Check out this living coral bookcase. It not only serves as a beautiful backdrop that pairs naturally with a colorful book selection, but keeps you energized and inspired.
Give Living Coral A Go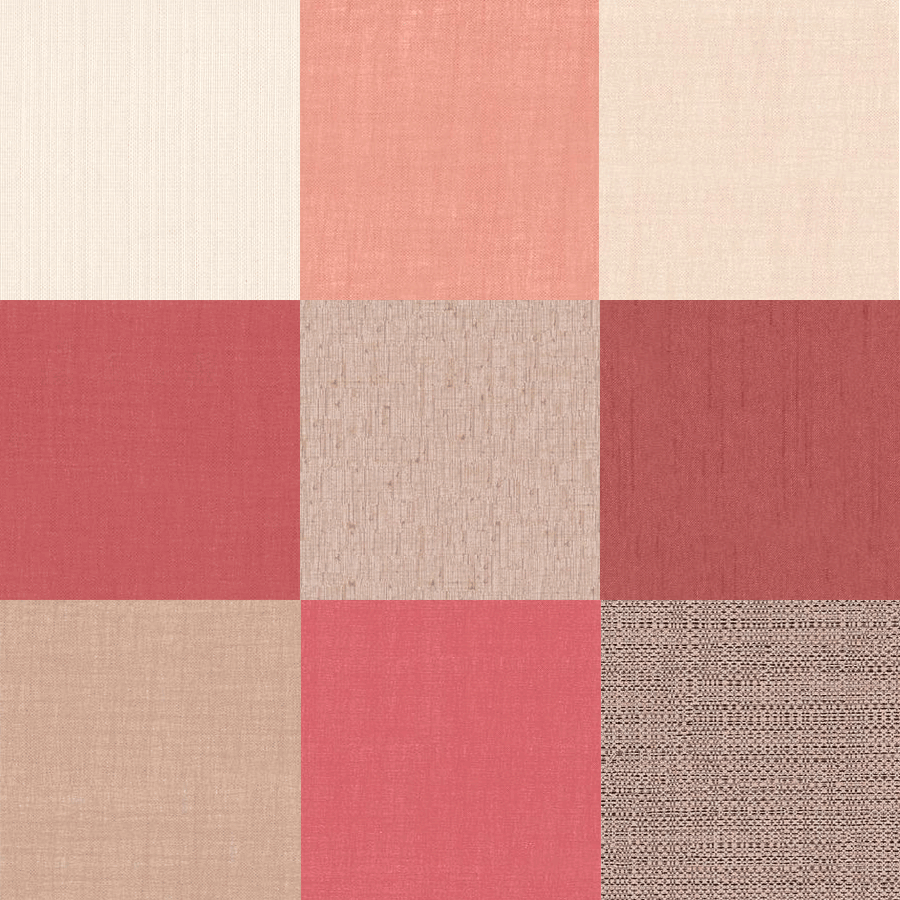 At Aero Drapery and Blind we are loving the various ways to incorporate this vibrant hue into your home design. Whether you prefer hints of living coral through your throw blankets and pillows, or you're in need of a big change with a bright statement piece, we have an abundance of Hunter Douglas fabrics that will reinvent the look and feel of your Minneapolis St Paul area home. What design ideas have you excited? Contact our team today for FREE consultation with one of our expert designers!