Are you counting down the days until spring? While the weather is unpredictable, one thing is for sure: we are all ready for warmer, brighter days. In a few short weeks, we'll see blooming flowers, hear birds chirping, and soak in the sunshine. These refreshing natural elements don't have to disappear during the long winter months. Invite them into your home to enjoy the peace and harmony of springtime everyday.
Keep It Light
Natural elements will help you create an atmosphere that's light & tranquil. Choose lighter, soothing elements for your home. Neutral tones, whites, and pastels are the palette of springtime.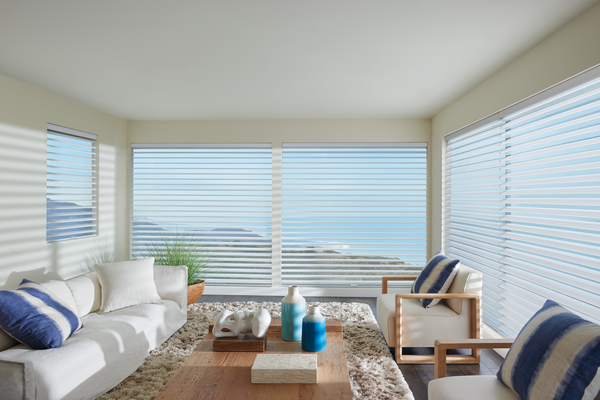 Burlap, twill, canvas, and other woven fabrics add a warm touch of the natural world. Want something light and refreshing, like a breezy spring day? Go for linen and muslin. You atmosphere will be light, bright, and refreshing–no matter the weather.
Embrace Differences
There are many natural elements that make up a spring day. Mixing these materials will help to welcome to beauty of spring into your home.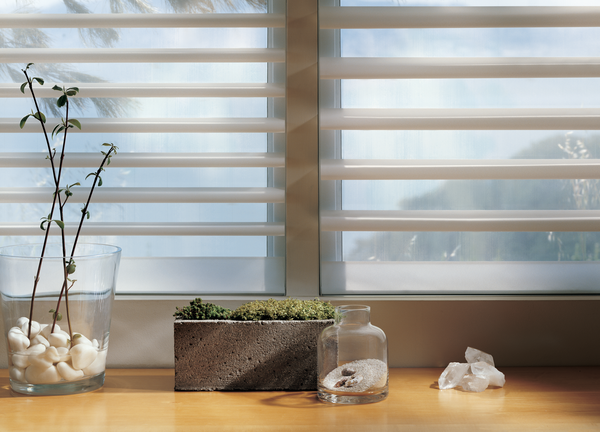 Incorporate accents of wood, greenery, or stone. And, look for pieces that will bring character and dimension into your design. Love the rustic look? Unfinished and distressed decor will work beautifully. Rough edges will bring in a dramatic touch. There's beauty in imperfection.
Take In the View
Have you found yourself staring out the window and dreaming of spring? Springtime in Minnesota can be beautiful. You want the ability to enjoy your view, but you don't want to deal with the issues caused by bare windows.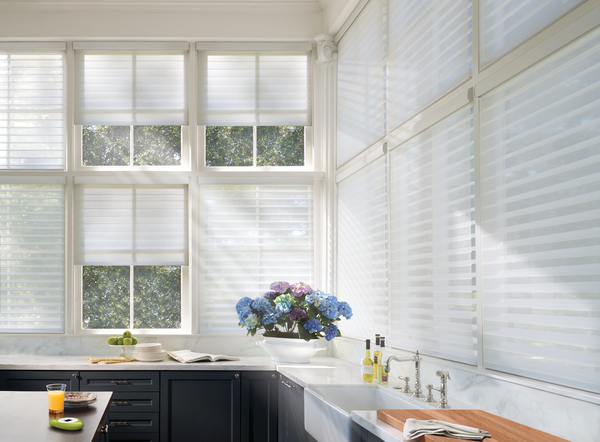 Direct sunshine can make your home uncomfortable and put a damper on your energy. The glare alone can ruin an entire space. You might enjoy the view outside, but what about the view into your home? You need privacy solutions. The right window coverings will take away all of these issues while allowing you to keep your view. Enjoy the transition from winter to spring without any problems.
Incorporate Natural Elements
Creating an atmosphere that fits your style is key to making your house feel like a home. Natural elements help to bring in a touch of tranquility and style, but you can't enjoy your design without the right solutions. Gain control of your light and protect your home from the sun with window treatments. The control of natural light will add to your design without causing issues. Let us show you all of your options. Come visit one of our showrooms or contact our team at Aero Drapery & Blind for a free, in-home consultation.