When the windows of your home feature arches or angles, it really has its own distinct look. But, when these uniquely-shaped windows are inviting in too much light and UV rays, or you need privacy, what's possible? Of course, you want to savor the look. We've got ideas to provide the solutions and benefits you need for the tricky windows in your home, while making it more beautiful!
What Do You Need to Consider?
The direction your windows face
Window issues that bother you
The function of the room
Which coverage you'd like: full or partial
Coverings that adjust or stay put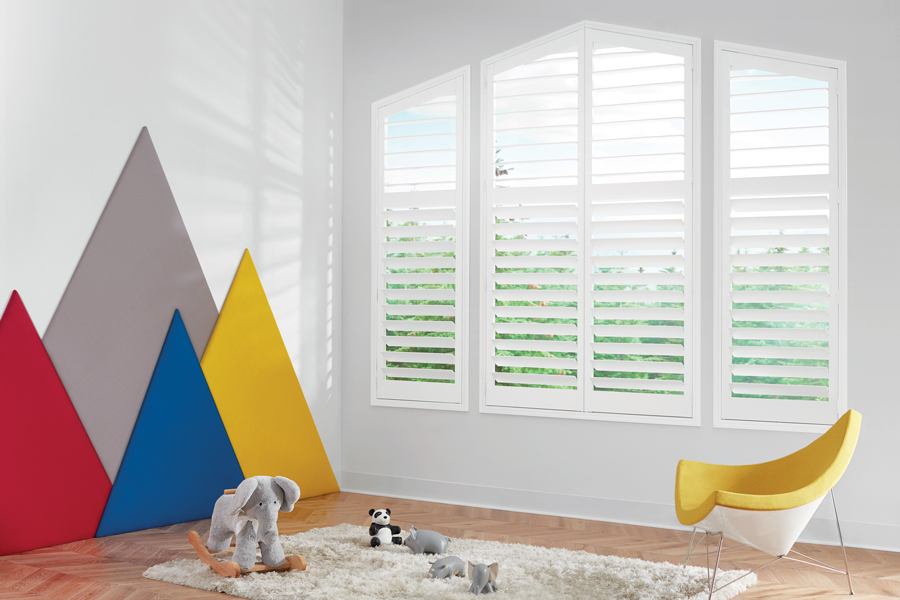 Tall Windows
The uniquely-shaped windows of your home certainly make a statement. Even more so, they can be in grand spaces, high up on the wall. If you've considered coverings, but you're not sure what would be best, it's important to know the function of the room. If it's a space where natural light is welcome, like an entryway, this would be where you might consider partial coverage. If the heat is just too much in the summer, then full coverage is a must. To adjust your highest windows, choosing smart shades will offer control through remote, an app, or a voice command.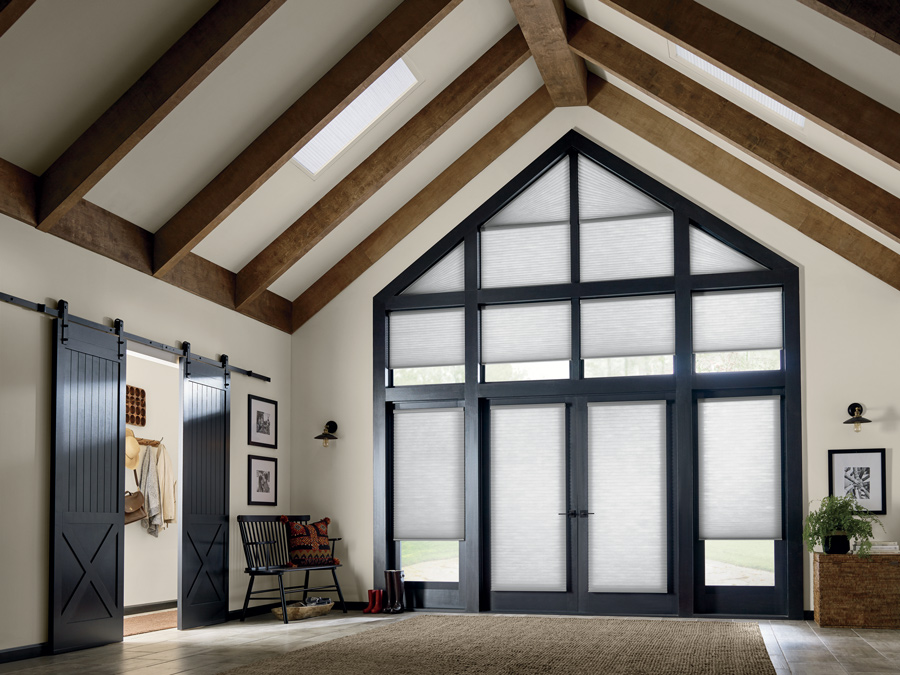 Full VS Partial Coverage
As you know, the direction a window faces can have a huge impact on the effect of the entering light. When you have windows that face South or West, you know that summer times means hot spaces in those rooms where windows are left uncovered.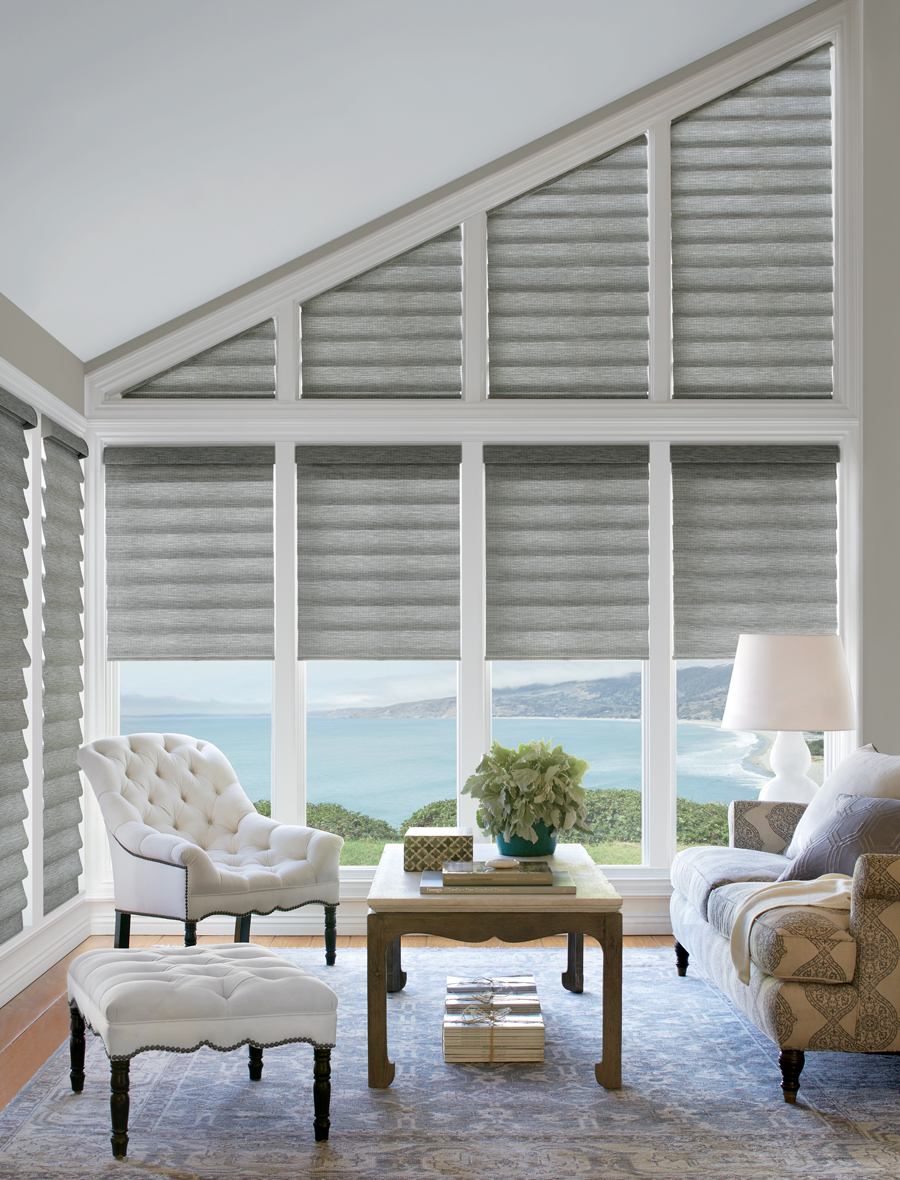 The function of the space also plays a role. Even if it's a North-facing room, the uniquely-shaped windows would be best with full coverage so you can get a good night's sleep, not to mention privacy.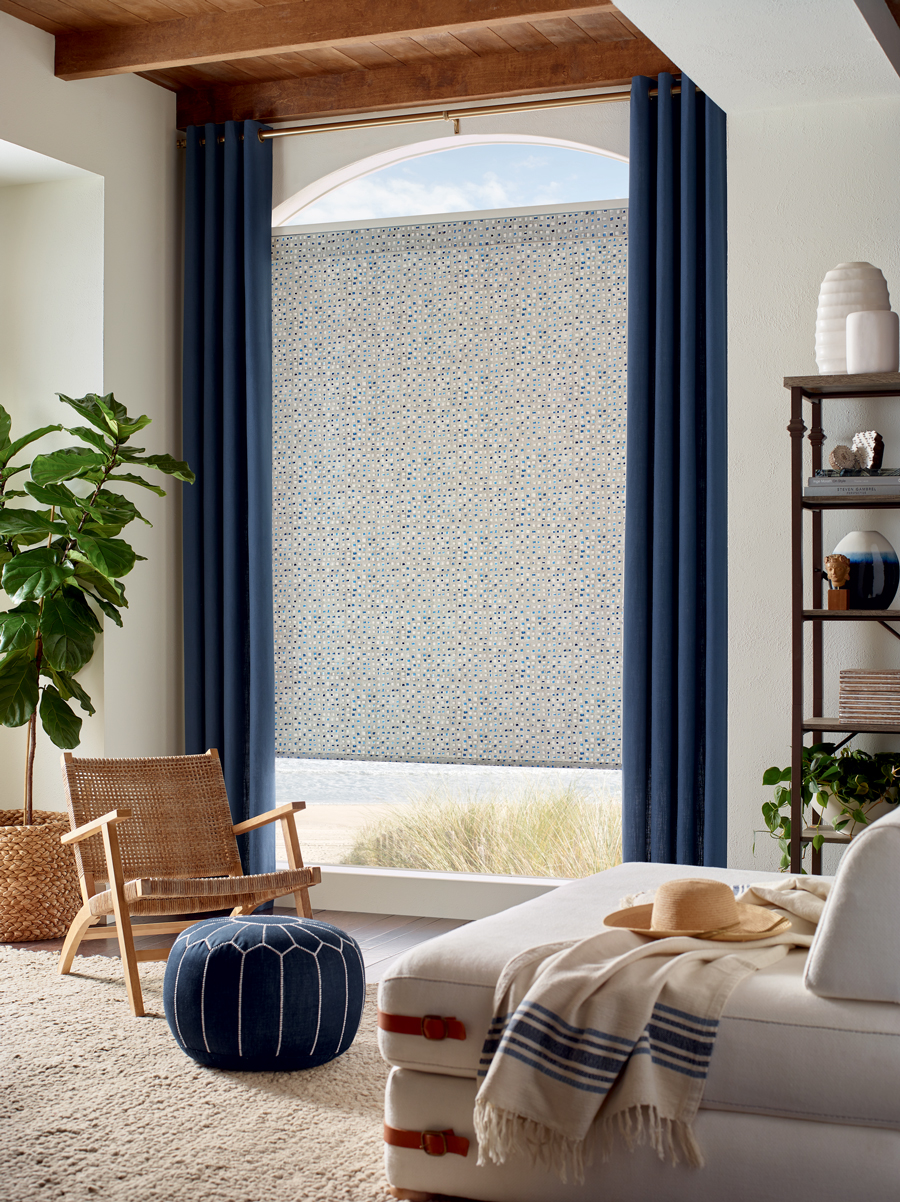 For some homes, leaving the arches and angles with only partial coverage will preserve the look–as well as offer adjustable light control and privacy. This can help you get the "top down" feature in your home–even if the shades are closed, entering light illuminates the space.
Uniquely-Shaped Windows…What's Possible?
The sky's the limit! While we have a collection of window treatments that can be customized to the shape of your windows, as you can see, anything is possible! Because there are so many things to consider, if you've been hesitant to cover your specialty shaped windows, you're not alone.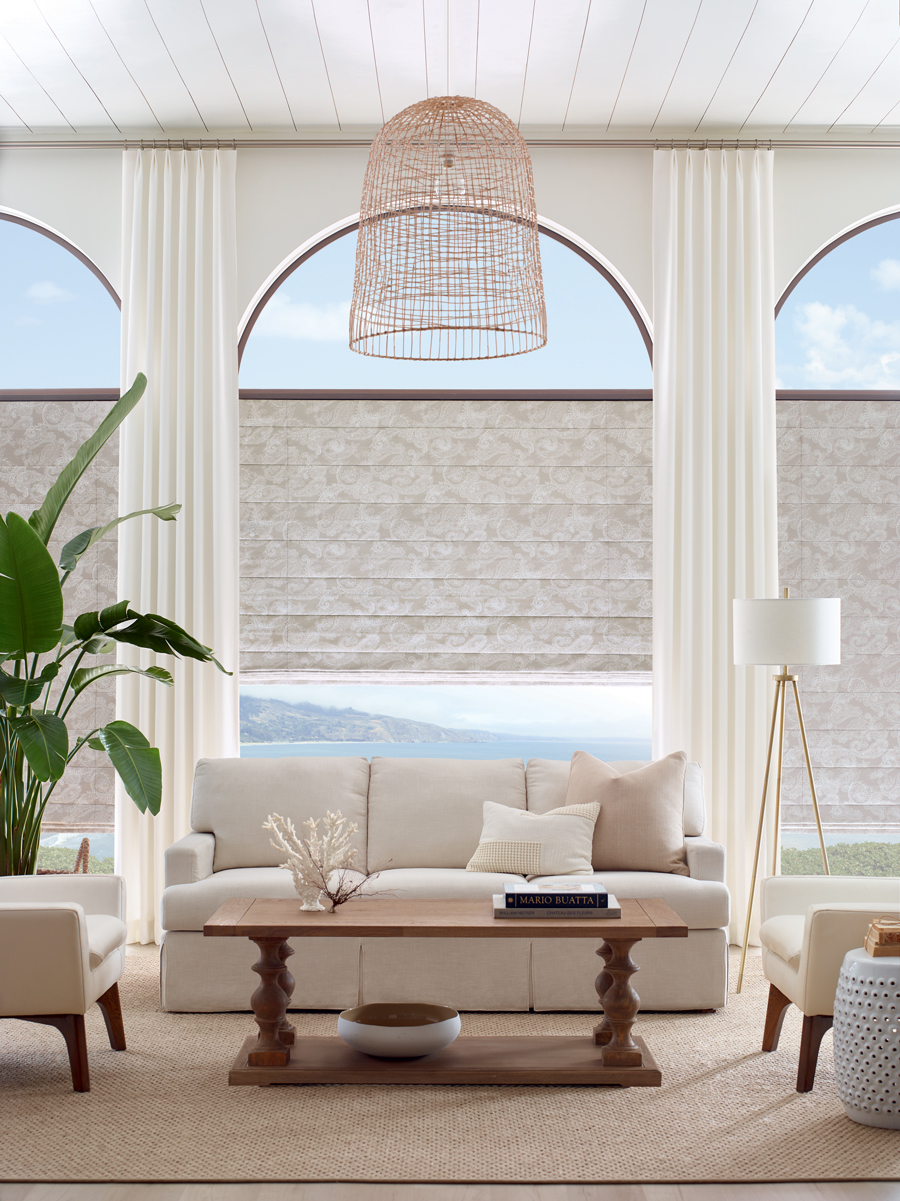 We hear from many homeowners that they feel overwhelmed trying to decide on their own. This is where the experts come in. Our team can take care of finding out which solutions you need. We'll go room by room to identify the function and benefits that will be best for your family. Stop into one of our three area showrooms to see what's new. Or, simply make an appointment. We'll come right to you. Stop waiting, and start loving the atmosphere and look of your home! Contact our team for a FREE consultation.