Here at Aero Drapery & Blind, we know our client's goal is a designer dream home with updated trends and sophistication. We can help by providing the best solutions in window coverings the industry has to offer. Each home is unique, but with similar struggles just the same. Let's take a look back at the Design Highlights and favorite features of 2021. What was everyone needing and loving this year? Some will surprise you.
#10 Building & Remodeling
Starting off our top 10 list is a resource that we're happy to see! This means innovation and a fresh look coming to many homes in the Minneapolis-St Paul area. Our guide for including window treatments in the process of building a new home or updating your current home was a popular one. Do you have updates coming in the New Year? Keep us in mind!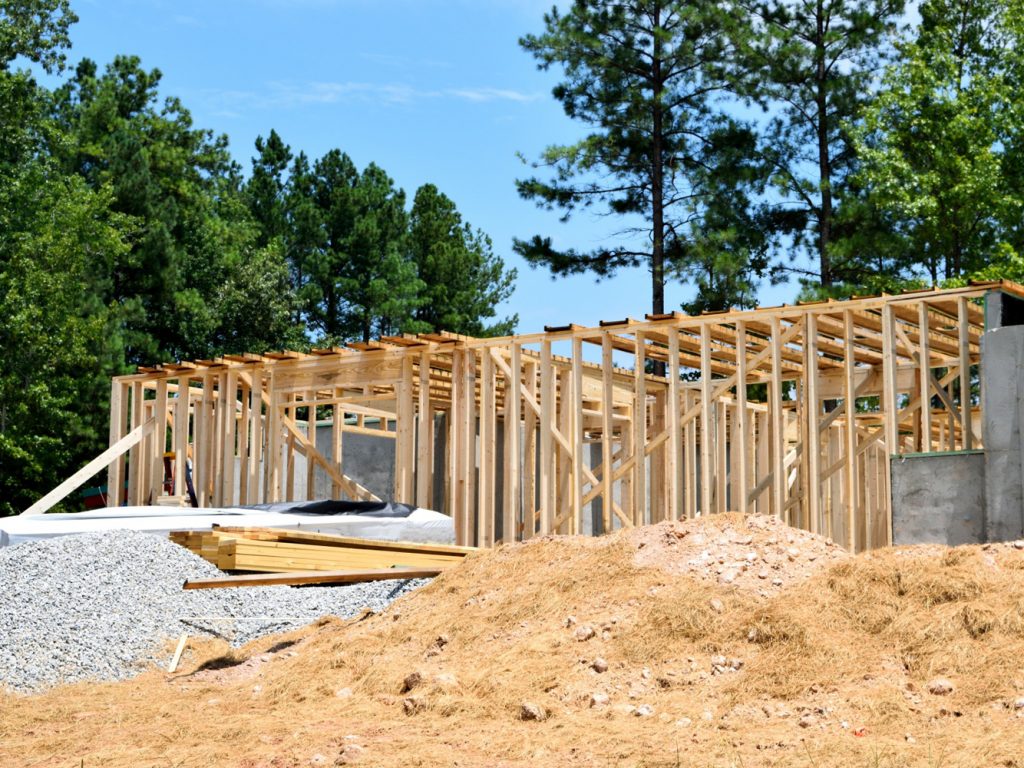 #9 Covering Glass Doors
We live in a beautiful area of the country. So, those sliding doors and french doors offer a stunning look of the landscape–even in the coldest months! During pleasant weather, it's also the perfect way to enjoy the outdoors. But, these large glass openings need to be covered at times. Discover your favorites.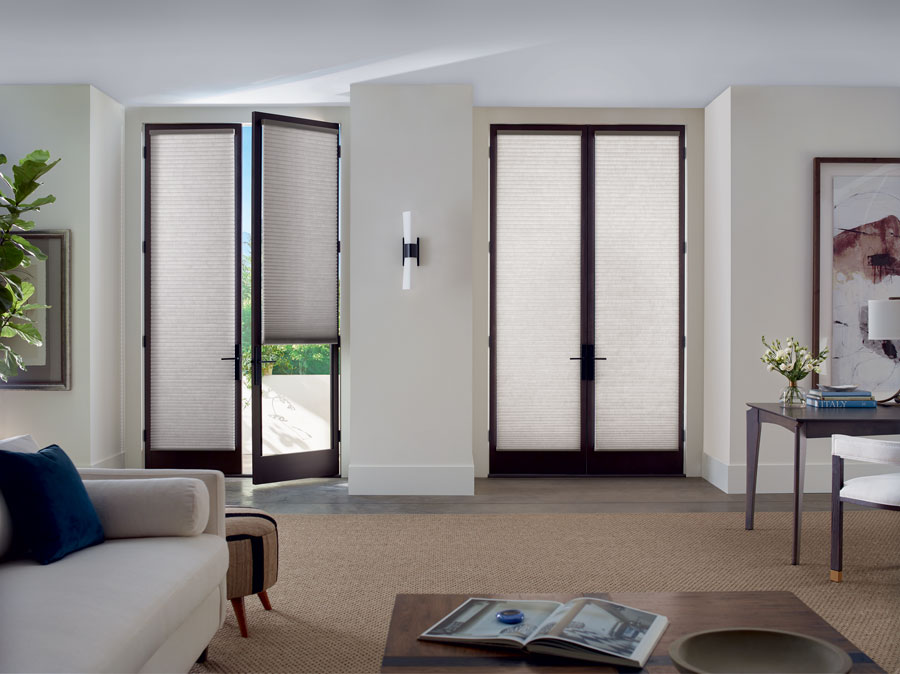 #8 Our Three Showrooms
When you want to envision the possibilities in your home, the best place to be is in one of our three area showrooms! Feel the fabrics, see the shades up-close and play with the operating systems to see which one suits you best. Visit Little Canada, Maple Grove or Burnsville. It's inspiration at your fingertips.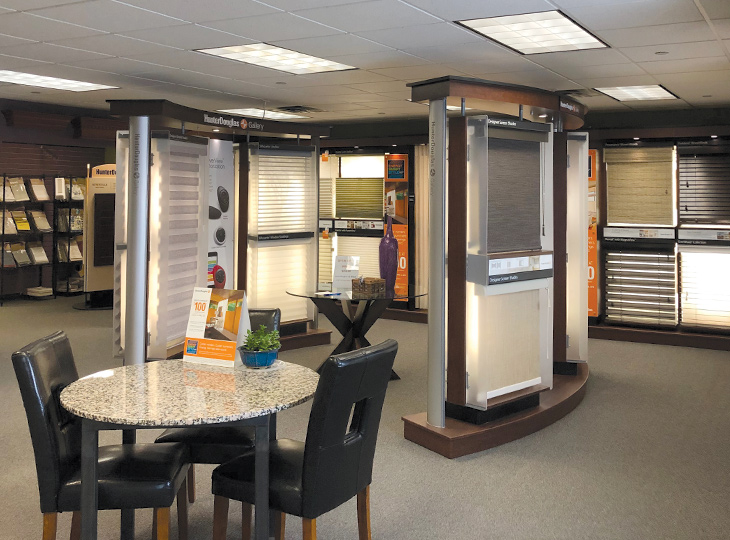 #7 Design Ideas
We post regularly on our design blog, featuring new products, design highlights and innovative operating systems. Looking for a style statement? Need inspiration or advice? We've got you covered!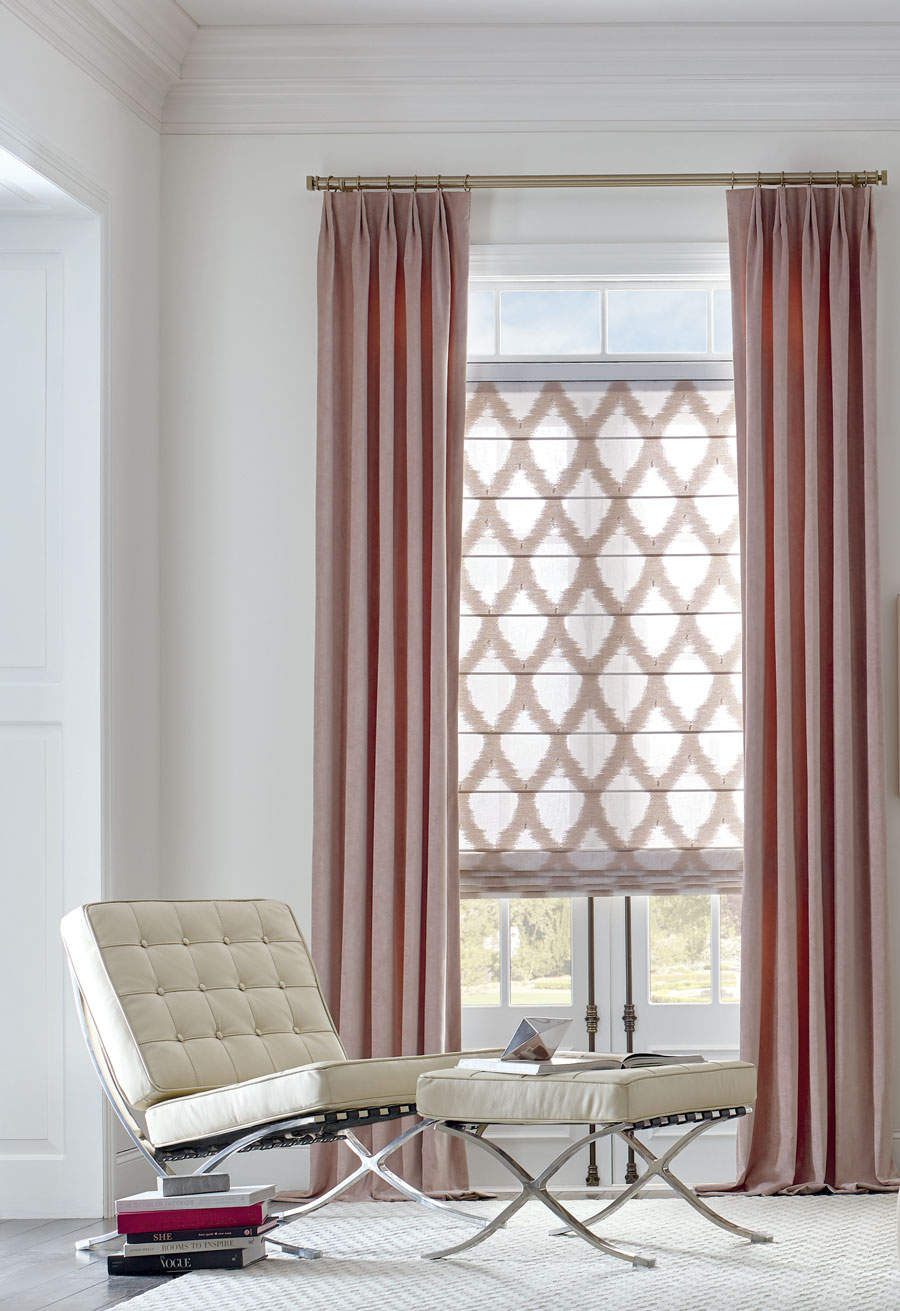 #6 Custom Drapes Abound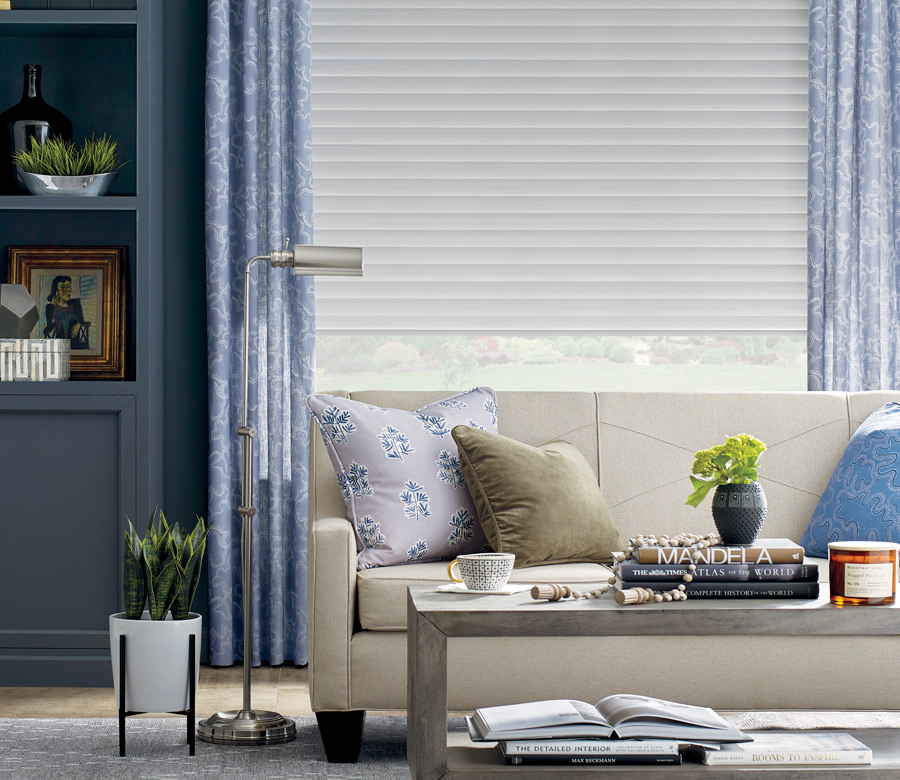 With featured artists contributing to the Hunter Douglas fabric collection, the sky's the limit. Beautiful prints and patterns are part of an extensive collection of fabrics that can transform ordinary window treatments into a remarkable masterpiece. Our custom window treatments can help you get the look you're searching for–just another design highlight of 2021!
#5 Get in Touch
One of the best ways to create the ideal home atmosphere in your home is by getting started with a window treatment specialist. Does that sound intimidating? Don't worry! We are all about making this a fun process for you, and it all starts with a free design consultation.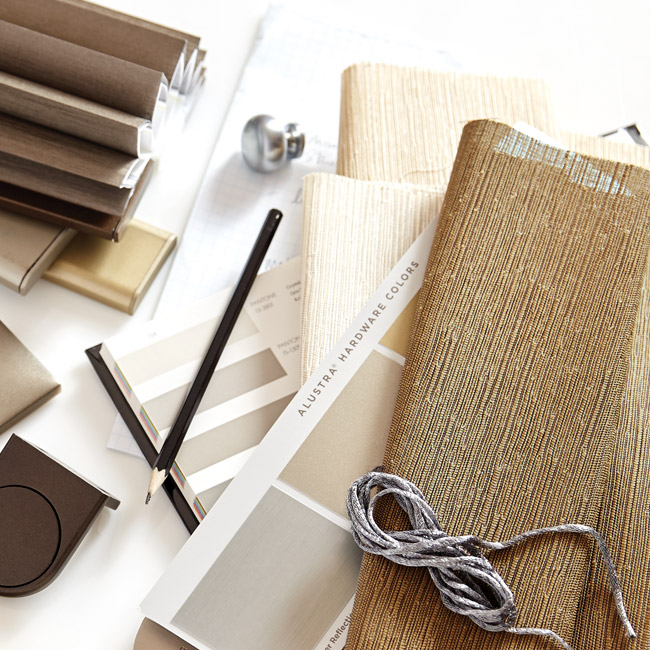 #4 Covering Floor to Ceiling Windows
Just like glass doors, your largest windows offer a majestic view and gorgeous natural light. When it comes to covering them, you might find yourself desperate for solutions, yet hesitant to sacrifice what you love. We can help you discover the ideal balance.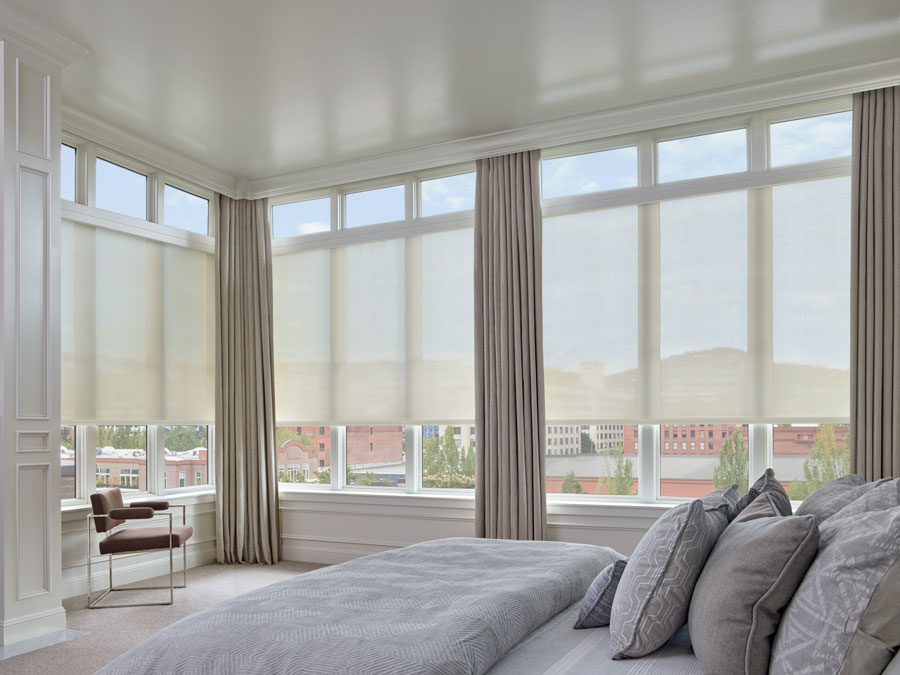 #3 Nothing's Too Tricky
Window solutions are highly sought-after, coming in at #3. Visit our round-up of the most common issues in this area. Get ideas and find answers to the issues you're facing.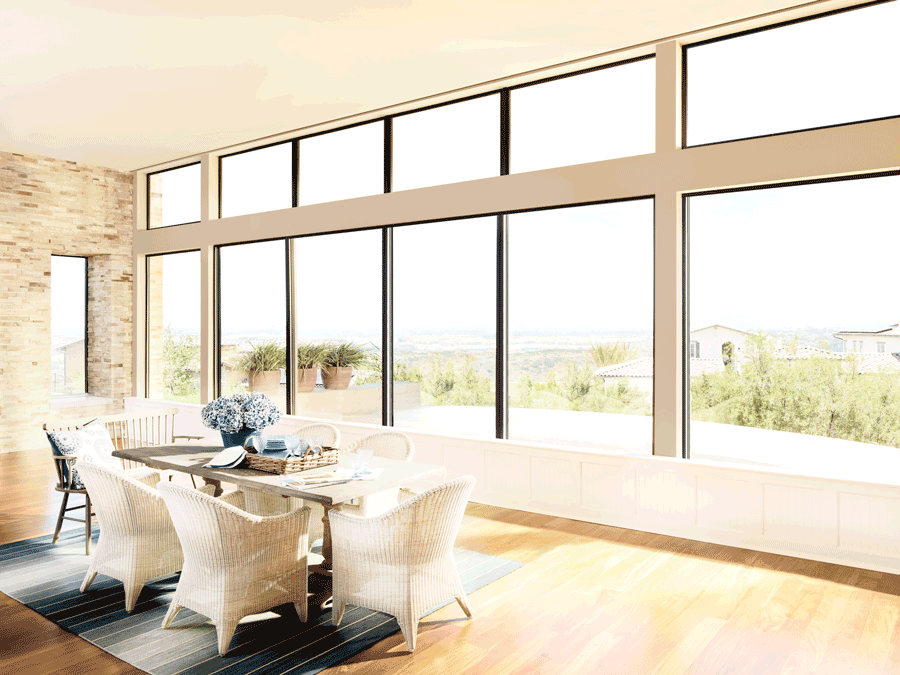 #2 Hunter Douglas Window Treatments
We love offering our clients the best window treatments for their homes. Choosing the right ones is an investment in the comfort, control, privacy & style of your home. You deserve to enjoy your window treatments for years to come. That's why we're proud to offer Hunter Douglas window coverings.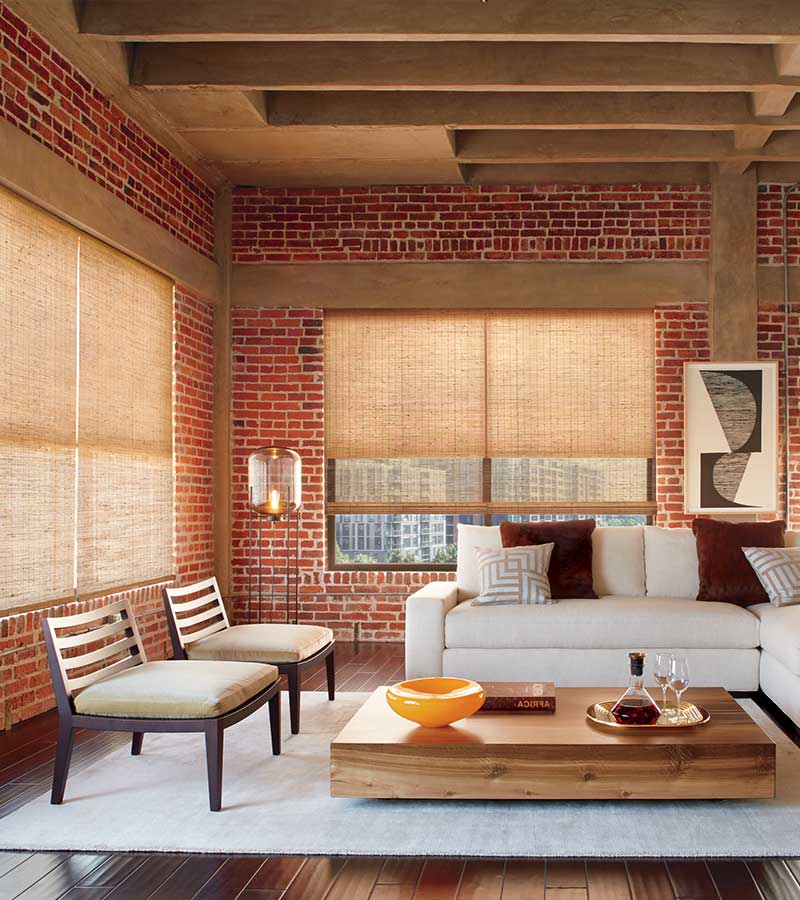 #1 What Goes with Gold?
Everyone loves seeing the latest design statements. One of the top ways to enhance the look of your home in the last couple of years? Gold! This all-time favorite metal has been included into the style of many homes, and you can use it, too! We showed the way gold can be paired with any color scheme for a designer finish. Find your favorite.
Favorite Design Highlights
Everyone's needs are different, and so is their top 10! If any of these design solutions interest you, it's time to get started on realizing the potential of your Minneapolis-St. Paul area home. Whether you need a darker bedroom for a good night's sleep or a solution for your kitchen sink window, we have answers. Complete the look of your home and make it functional as well as fabulous. Get in touch with our team today and visit one of area our showrooms!