Has your family been soaking up the sun and enjoying summertime activities? We love this time of year; there's so much going on. But, all of the daytime activities are making it hard to get your little ones settled in for bed. How will they ever get back on a routine for the school year? Our recent article talked about how smart accessories can help you through your everyday routine. Now, the best room darkening features will ensure a good night's sleep for the whole family. Here's how.
Goodnight, Light!
The bright summer sun is great…until bedtime rolls around and you're stuck having the same argument as the night before: you have to convince your children that it is in fact bedtime, even though the sun is still out. And, don't forget about daytime naps! It's hard to rest when the light is shining through your windows.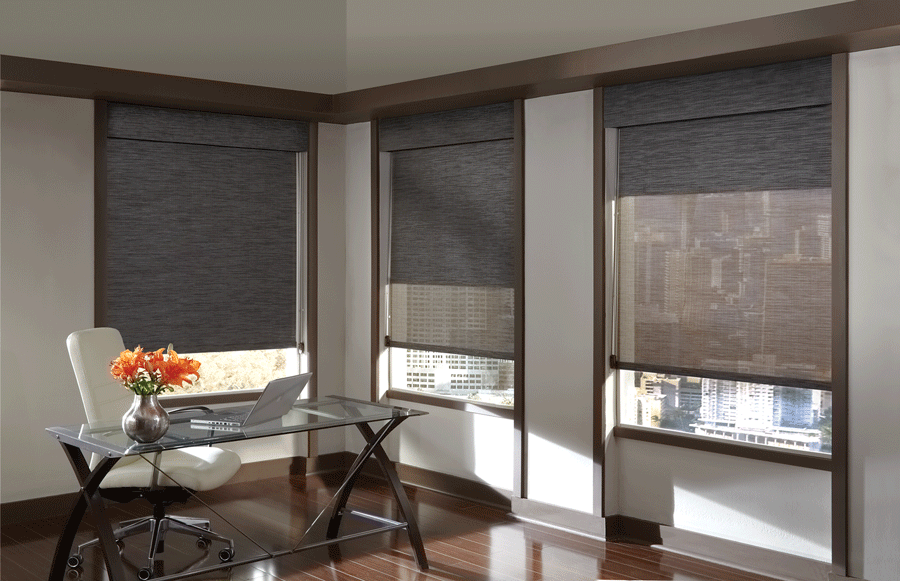 Our best room darkening features will save you the trouble by creating a dark, sleep-inducing environment–no matter how sunny it is outside. Your custom room darkening and blackout shades will block out the light so you and your family can rest without distraction.
An Ideal Daytime Environment
Nighttime isn't the only time you need a specific environment. Sure, the best room darkening shades will make your bedroom pitch black for a great night's sleep, but what about during the day? You don't want to live in a cave! Dual shades offer the best of both worlds.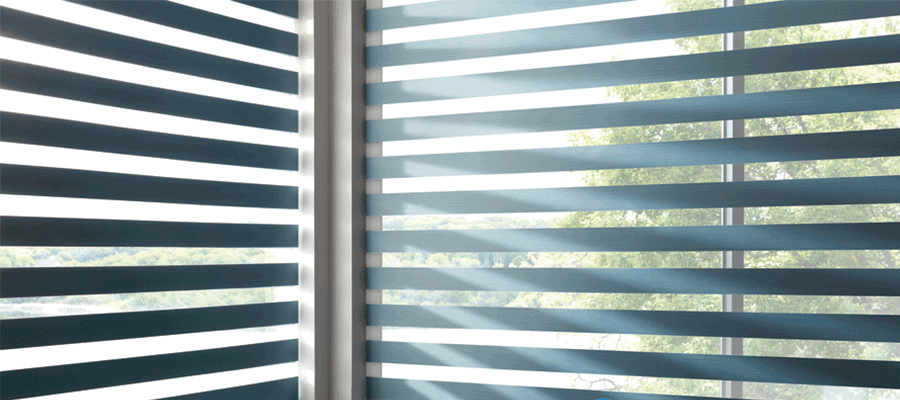 They invite in the natural sunlight during the day and will block out the light when it's time for bed. Top down bottom up shades are also great for bedrooms. They'll protect your privacy by only exposing the top of the window. Designer Banded Shades are now a popular choice for bedrooms; go from sheer view-through to blackout in a simple, quick rotation.
Stay On Schedule
Have you been putting off getting your kids back into a school-time schedule? It can be a tough transition, but school activities and after-school practices are only a few weeks away. Now's the time to get your loved ones adjusted to their school routine–which means an earlier bedtime.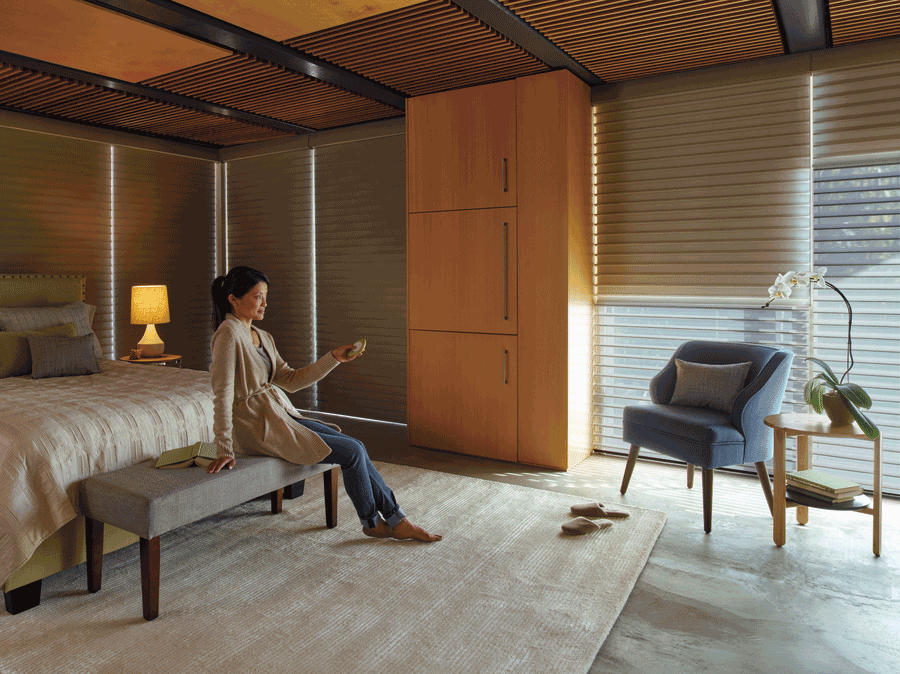 The best room darkening features do the hard work for you. Put your blackout shades on a schedule using PowerView motorization. They'll start your bedtime routine for you every night by blocking out the sun and setting up a cozy environment. You can even save a "Morning" setting; your smart shades will gently rise with the sun, starting everyone's day with refreshing sunlight.
Safety First
The best room darkening shades make your life easier and help you stay on a schedule, but the number one feature of these window treatments is their safety. If you have children and pets, you know that having a safe home is a priority, especially because they love to explore every nook and cranny.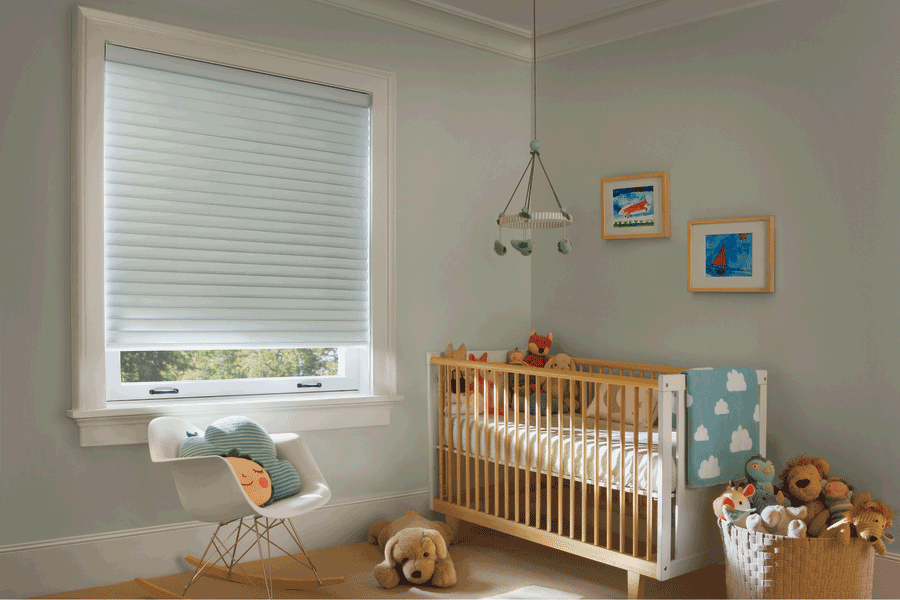 Hunter Douglas offers room darkening and blackout shades in cordless options. Motorization will lift and lower your shades at the touch of a button. LiteRise cordless is another great option; they're easy to use and cordless, making them perfect for children's rooms. You'll rest easy knowing your loved ones are safe.
Experience the Best Room Darkening Features!
When it comes to your home, you deserve the best. We have the best room darkening features for you and your family. Work with our team to create custom shades that enhance your everyday life and help you get the rest you deserve. Contact our team today at Aero Drapery and Blind for a free, in-home consultation, or come visit us at one of our showrooms. We can't wait to work with you on your project!