Technology is constantly evolving, and nowadays, it's hard to keep up with the latest tech. Are you struggling to keep up with the newest gadgets? There's always something else on the market–it can be so overwhelming! Don't worry…Hunter Douglas has made it simple to understand with their latest innovations. They simplify every step, making it easy (and fun) to have smart shades. We'll walk you through all of the latest smart accessories…
The Hub.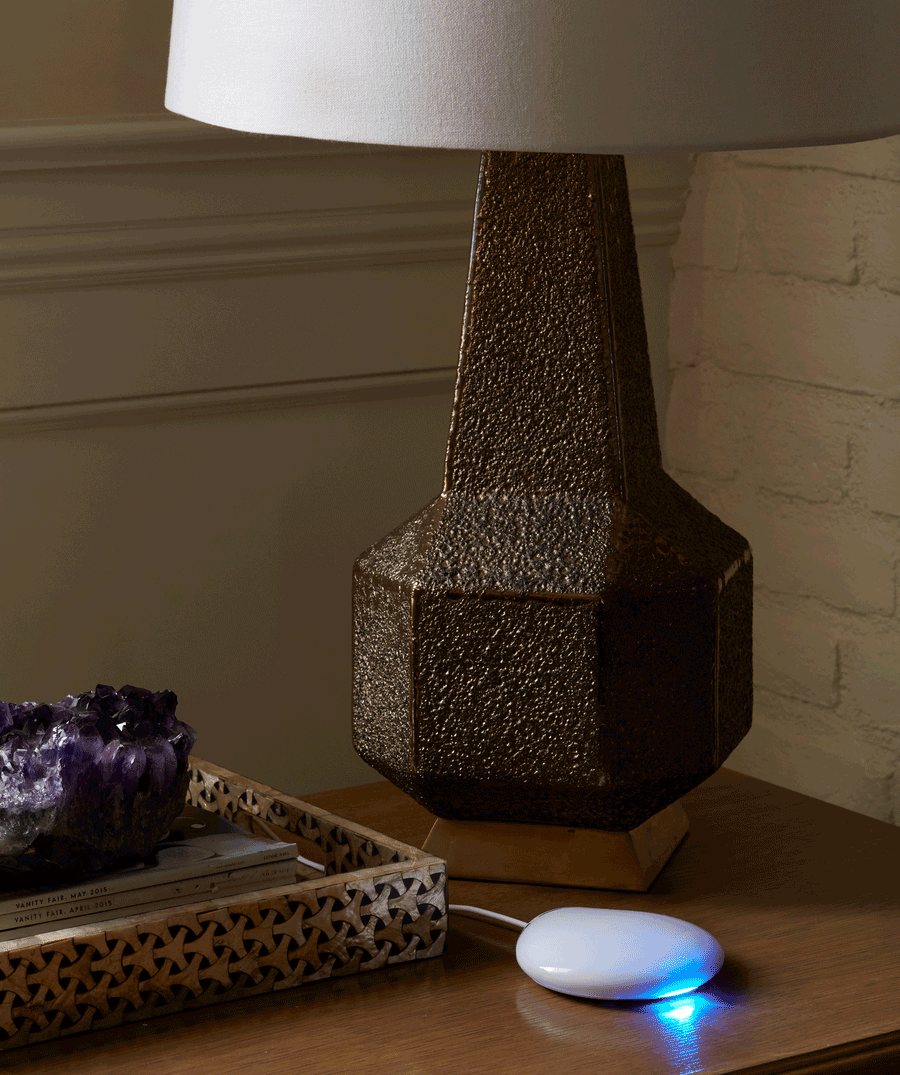 Your smart shades move to the rhythm of your life–whether you're at home or across the world. How does it all work? The Hub. This is a staple in your smart accessories; it's how your shades communicate and respond. And, forget about dangling wires and large devices. This smart accessory is sleek and small.
The Power of Smart Accessories
Not everyone is tech-savvy. Sometimes, you want to experience the power of tech without getting down to the nitty-gritty of how it works. That's the best part of Hunter Douglas' smart accessories…they're so simple to use. Here's what you can do with your smart shades.
Use Voice Control.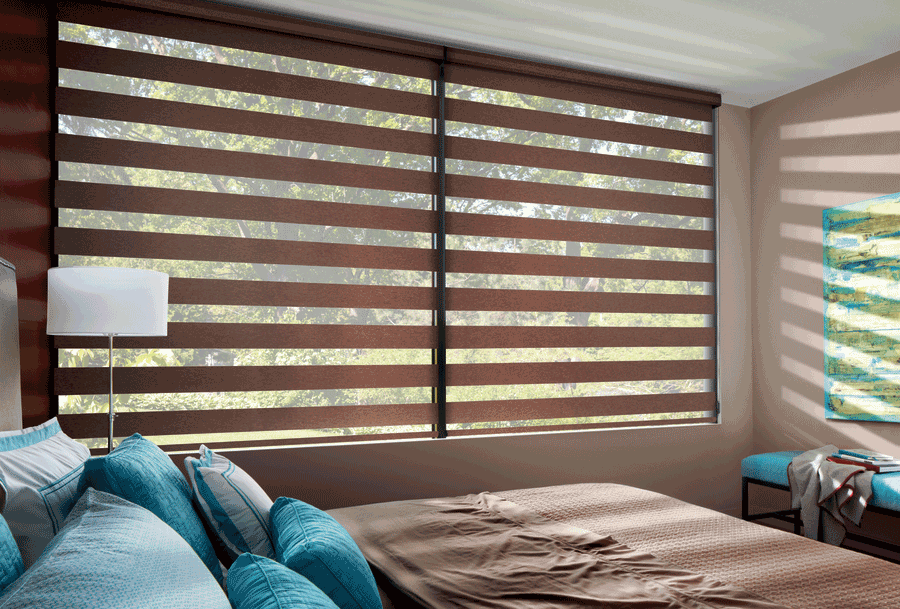 Isn't it incredible how long teenagers can sleep? It's time to wake them up, but you don't have to do the work. Let your voice assistant gently awaken them. Simply tell Alexa to open their bedroom shades. The bright sunshine will have them up in no time. Even better–put their motorized shades on a schedule; they'll open every morning at the same time, allowing them to sleep later on the weekend. Create and save your settings using the PowerView app. Your work here is done!
Create Favorite Scenes.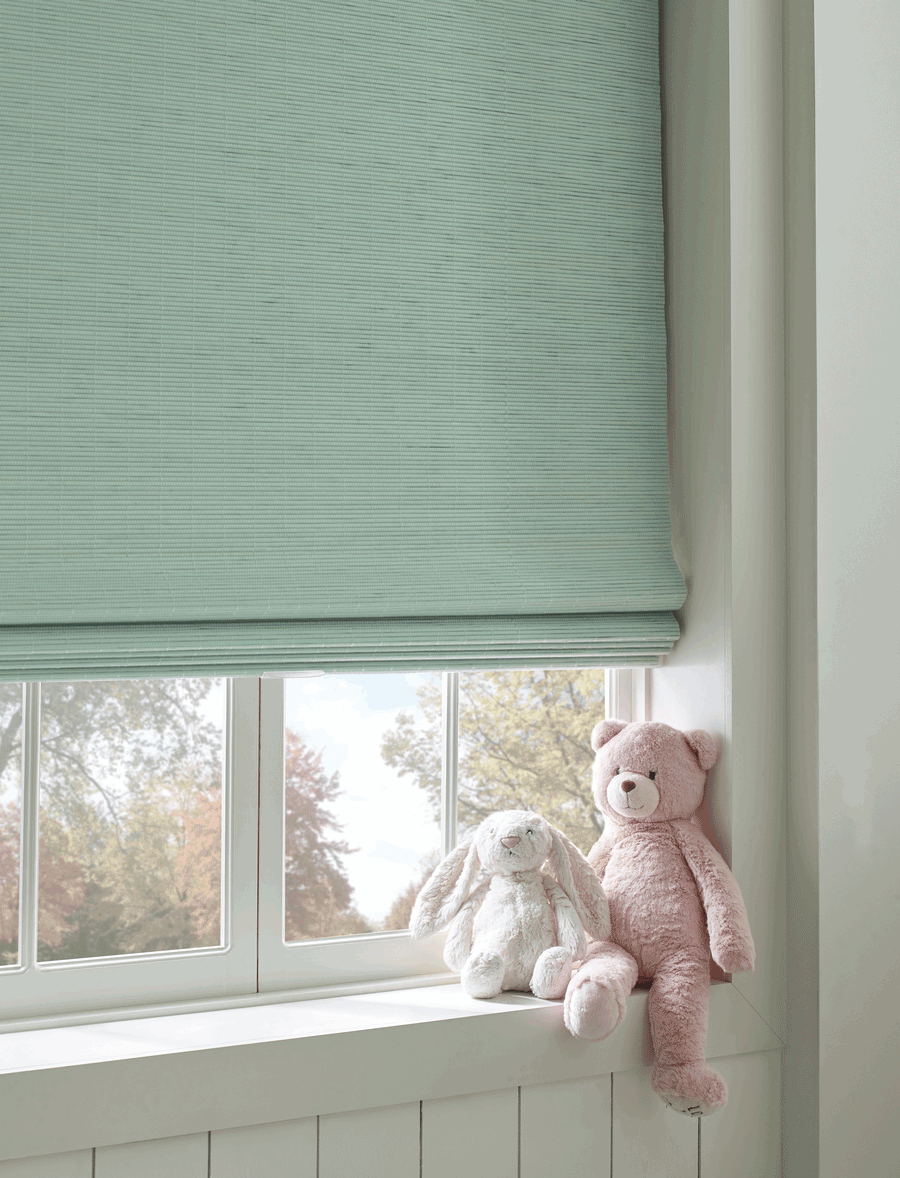 Summertime bedtimes can be a struggle. Are you sick of having the "it's not even dark yet!" argument every night? The sun might be out, but your kids need to get their rest. Create a "Bedtime" scene on the PowerView app to close their shades at the same time every night. Their blackout shades will lower, blocking out the sun and creating a comfy, cozy environment.
Use IFTTT Technology.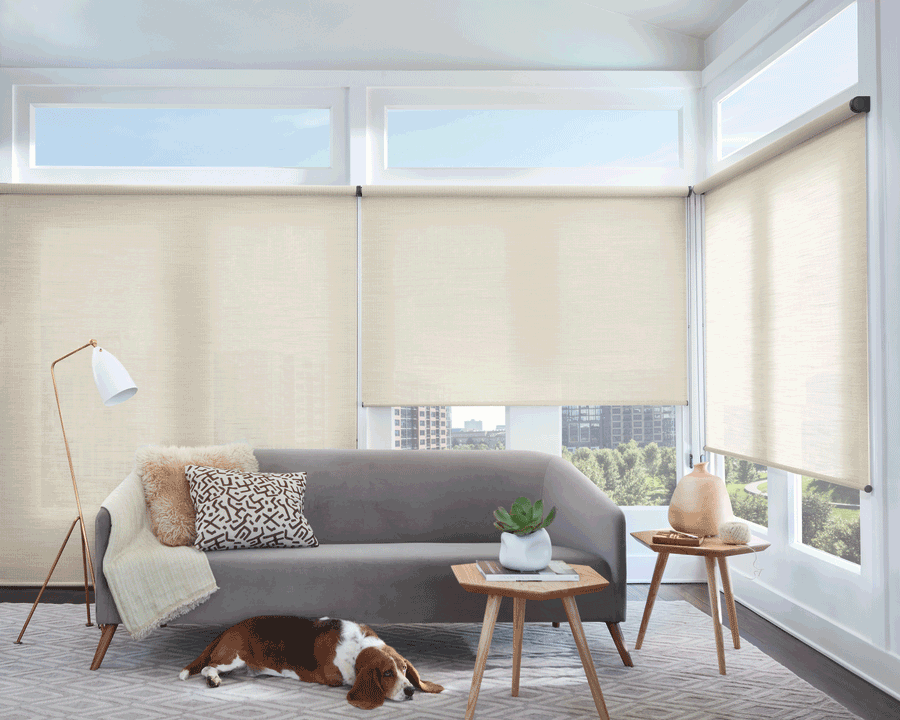 We can't forget about your furry friends. It's summertime, so you want to keep the hot sun out of your home as much as possible, but you also want your pets to feel comfortable. Let your smart accessories entertain your loved ones while you're out for the day. As soon as Fluffy wakes up from his morning nap, IFTTT (if this then that) will recognize movement and lift your shades. He'll have natural sunlight and a view outside, keeping him entertained until you're home.
Experience Strong Signals.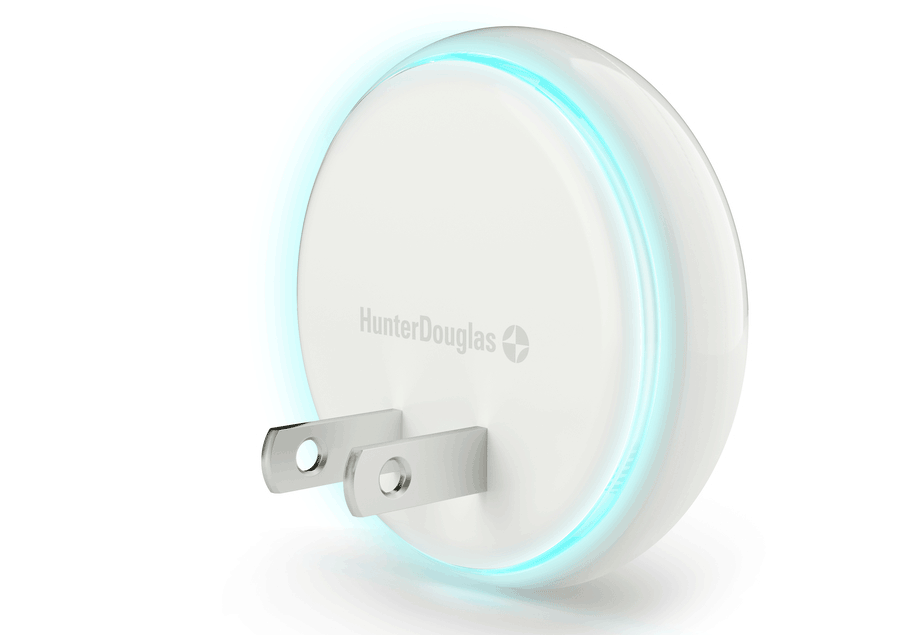 Is there a certain spot in your home with a weak wireless connection? It can be common, yet it's super frustrating. Hunter Douglas is a step ahead with smart accessories and created the Repeater. This device helps to strengthen the wireless connection between your shades, so you don't have to worry about weak signals. Plus, it's modern design makes for a cool night light.
Control in Style.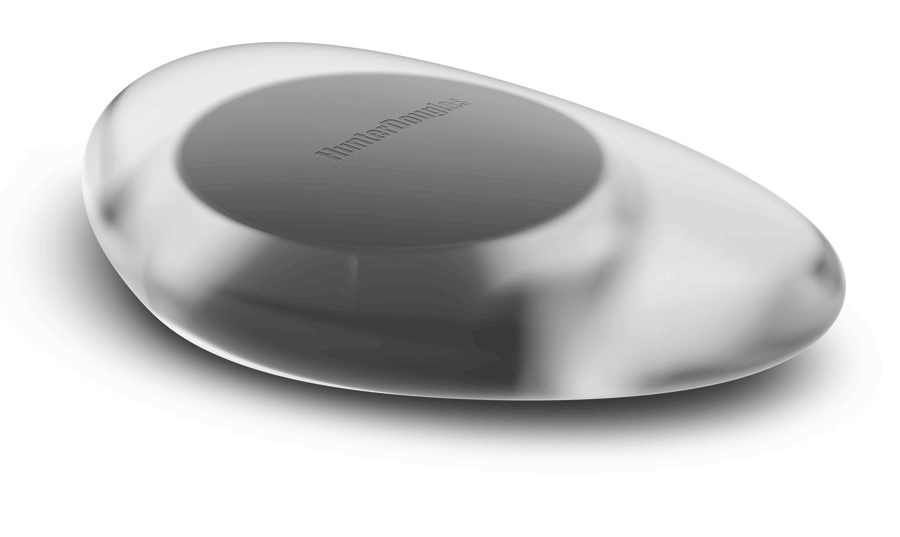 You're lounging on your couch after a long day, enjoying your favorite TV show. Suddenly, the setting sun creates a horrible glare. Don't worry–you don't have to get up! Simply reach for your Pebble remote and adjust your shades at the touch of a button. The Pebble gives you immediate control over your environment. Plus, it's so small and stylish, you won't have to hide it when you have company.
Let's Get Smart!
Are you ready to upgrade your home with the latest smart accessories? Let your smart shades do all the work for you. We want to help! Contact our team at Aero Drapery & Blind today for a free, in-home consultation, or come visit one of our showrooms. We'll walk you through it all. Let's get started!