The range of temperatures we see here in the Minneapolis-St Paul area is astounding! From the freezing cold of winter, to the blasting hot summer sun–if your home doesn't have energy efficient solutions, chances are, you may find yourself uncomfortable. We want to show you how to Go Green in your home.
The Winter Chill
The last thing you want to feel in the midst of winter is a draft. Unfortunately, many homeowners find themselves migrating away from windows due to the chill they send. If you have older windows, this makes sense. But, new windows, too? No matter the energy efficiency of the windows–or lack thereof–you can feel a chill because of air movement. The cold air outside the window, along with the warm air inside the window, can affect the feeling inside your home. What you need is insulation to help you go green.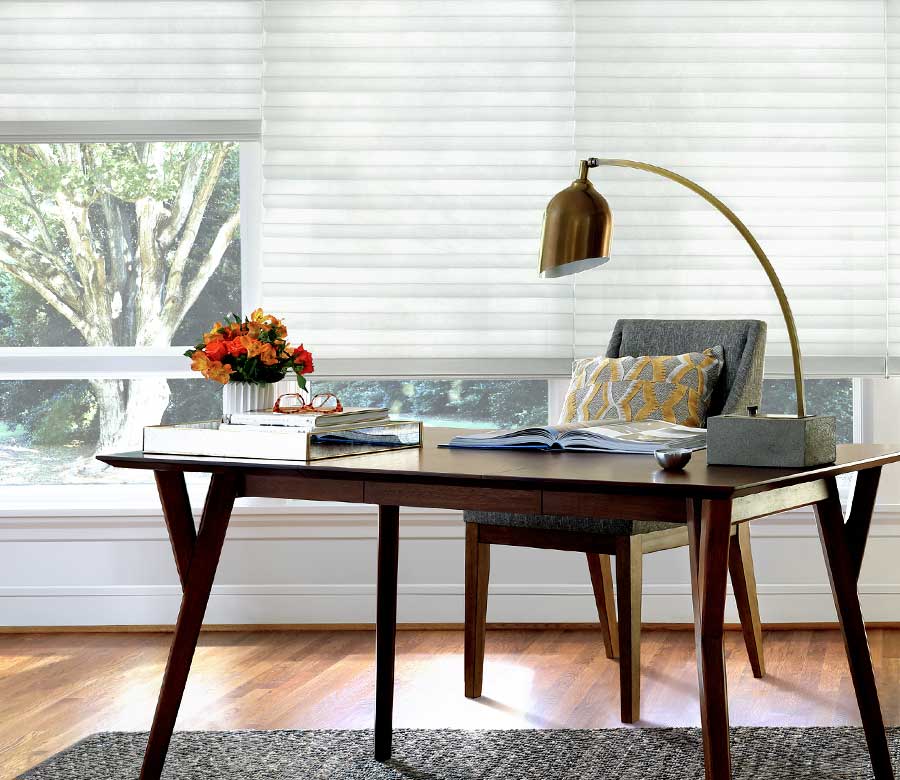 The Summer Heat
Basking in the sunshine and soaking up the warm weather can be relaxing, but how does your home feel? You want to leave the heat outside. The AC is kicked into full gear and you can only guess how much your next energy bill will cost. Yikes! Don't let high bills put a damper on your summer. Instead, upgrade your home to go green with smart shades and experience a difference in ambiance, control, and energy efficiency. Here's how…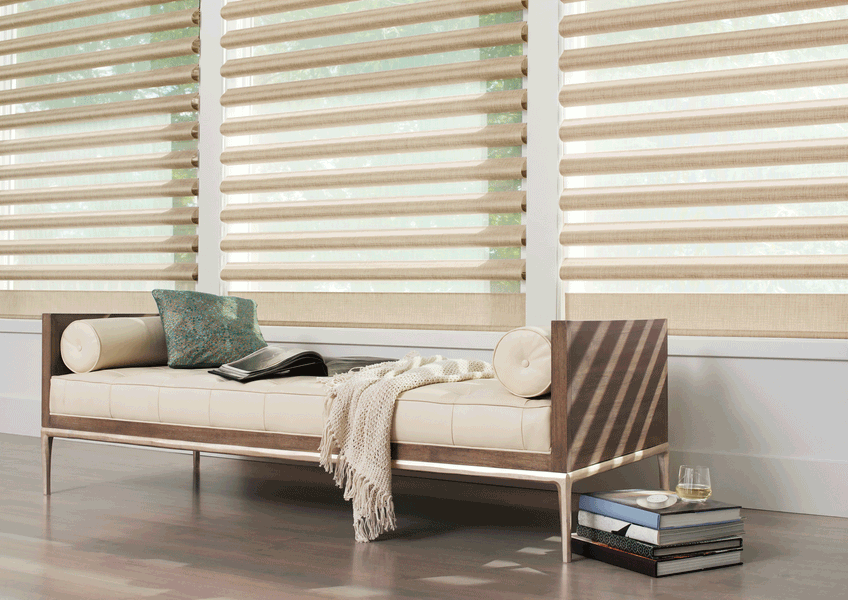 Smart Shades + Smart Home Integration
Smart home systems work wonders. You get an answer to virtually any question in seconds, control the temperature of your home from miles away, and now, you can integrate your smart shades into your system for ultimate control over light and privacy. Some of the benefits include creating a setting so that once your home reaches an uncomfortable temperature, your shades will close to block out the intense sun.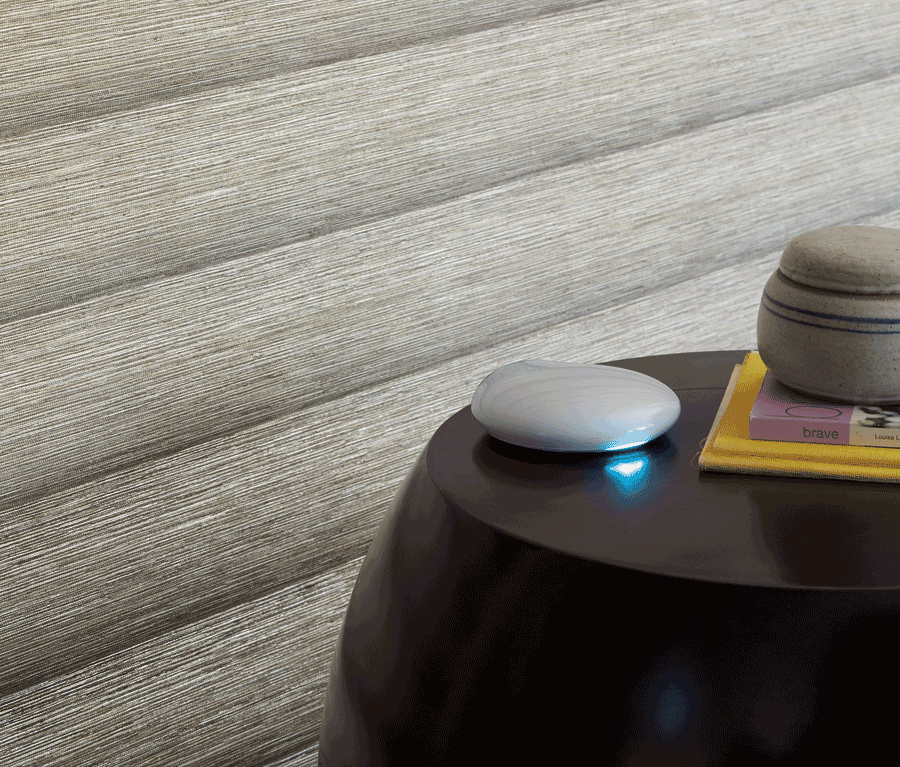 Then, when the location services identify that you're close to home, they'll open just in time to welcome you back. Need more privacy while relaxing on the couch? Don't move–or even lift a finger–simply tell Alexa, and your shades will move into the right position. That's it!
Automation Makes it Easy
Saving money is easy with smart shades. It all comes down to creating the right environment in your home. Blocking the sun during the day will help maintain a steady, cool temperature. Motorized window treatments can be controlled using the PowerView app on your smartphone or favorite device.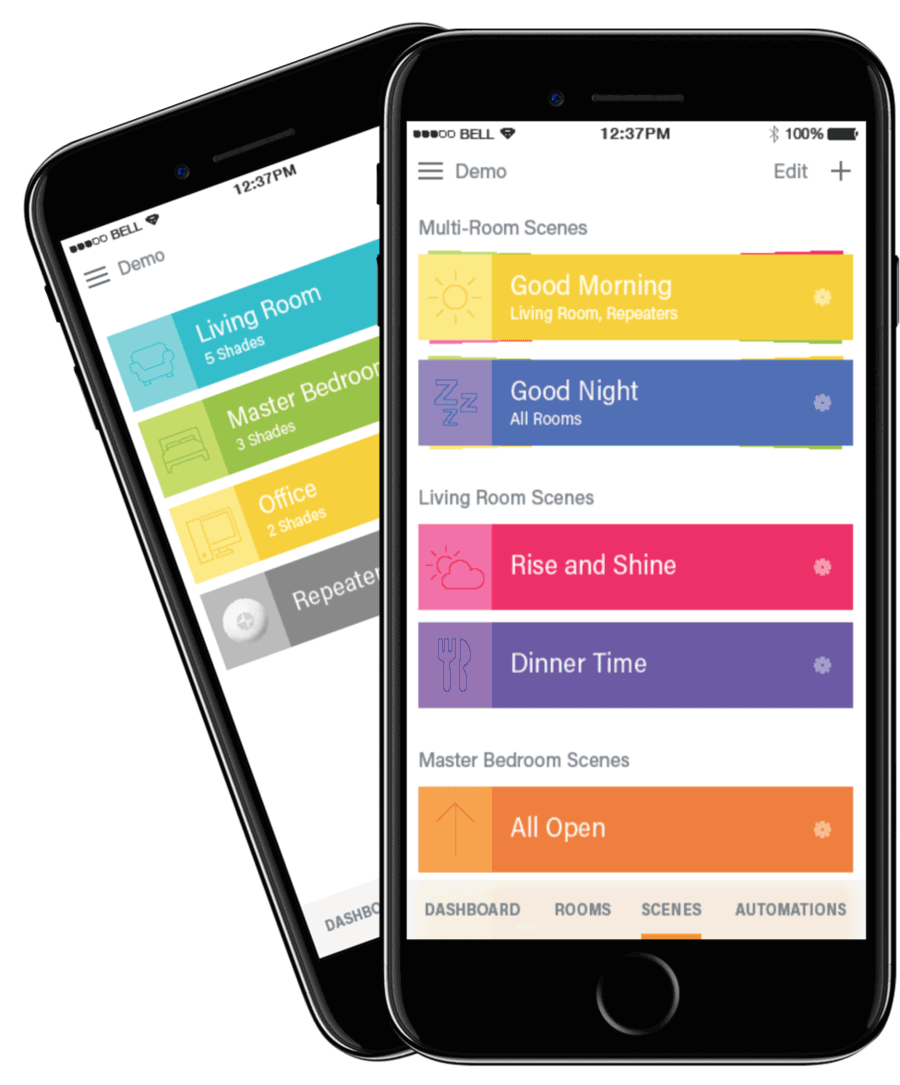 Create schedules, so your automated blinds move at the right time, or save your favorite settings. Notice that the sun is extra bright one day? You can shut them from anywhere in the world. Not only are you controlling light and privacy, but you're also saving money–all at the touch of a button.
The Right Environment…All the Time
Maintaining the right ambiance in your home at all times seems like a dream come true. You can't control the sun, but you can control how much enters your home. Smart shades help you balance your light with features like top down bottom up. Lowering your shades from the top allows the sun to shine across your ceiling while blocking the rest of the window.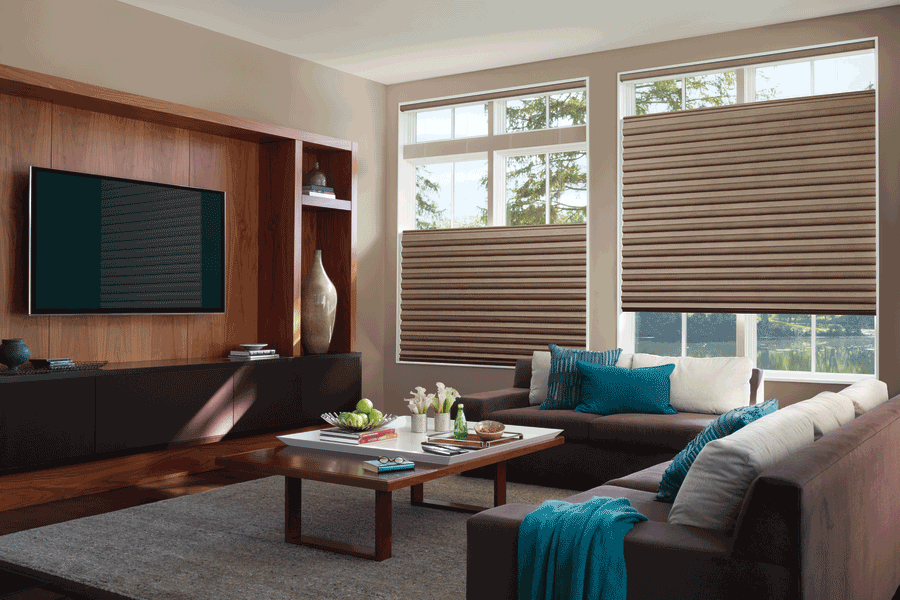 You get the natural sunshine you want without dealing with too much light–plus your furnishings are protected from the UV rays. Create a setting for top down functioning or schedule your motorized shades to move to position at the same time everyday. Balancing your light will help you create, and keep, the right environment all day long.
Let's Go Green!
Energy efficiency has never been so simple. Smart shades have made it easy to take control over your light, privacy, and energy bill! We have motorized options that will fit your home's needs & design. Let our professional designers show you! Contact our team at Aero Drapery & Blind today for a free, in-home consultation, or stop by one of our three showrooms. We can't wait to get started!