Your style, just like you, is unique. From the clothes you wear to your home design, it's important to find what looks best & works well.  We are discussing top trends in window treatments with the experts. Are they your style? Let's take a closer look…
#1 Hottest Trend in Window Treatments for 2022
Layering! Clients are loving the look of layers around their windows. It adds a luxurious vibe for a beautiful scene. Drapery panels are added to the base of blinds or shades to capture this look. And, although the look of layering isn't new, the way it's being done has evolved.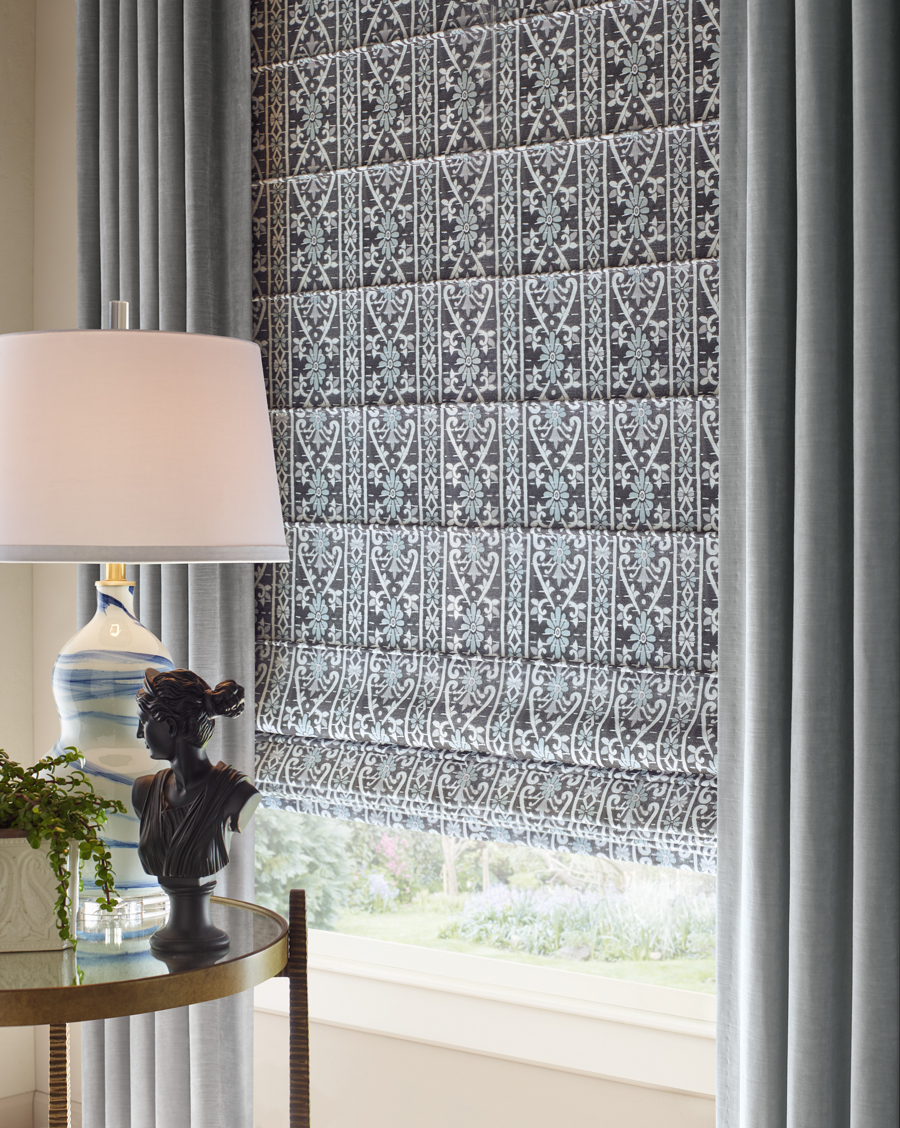 Different textures and colors can makeover a space. This adds a new & improved ambiance to a room that needs to be refreshed. Another benefit draperies provide is enhancing the "height" of a room. By placing the curtain rod above the top of a window, it makes it appear taller.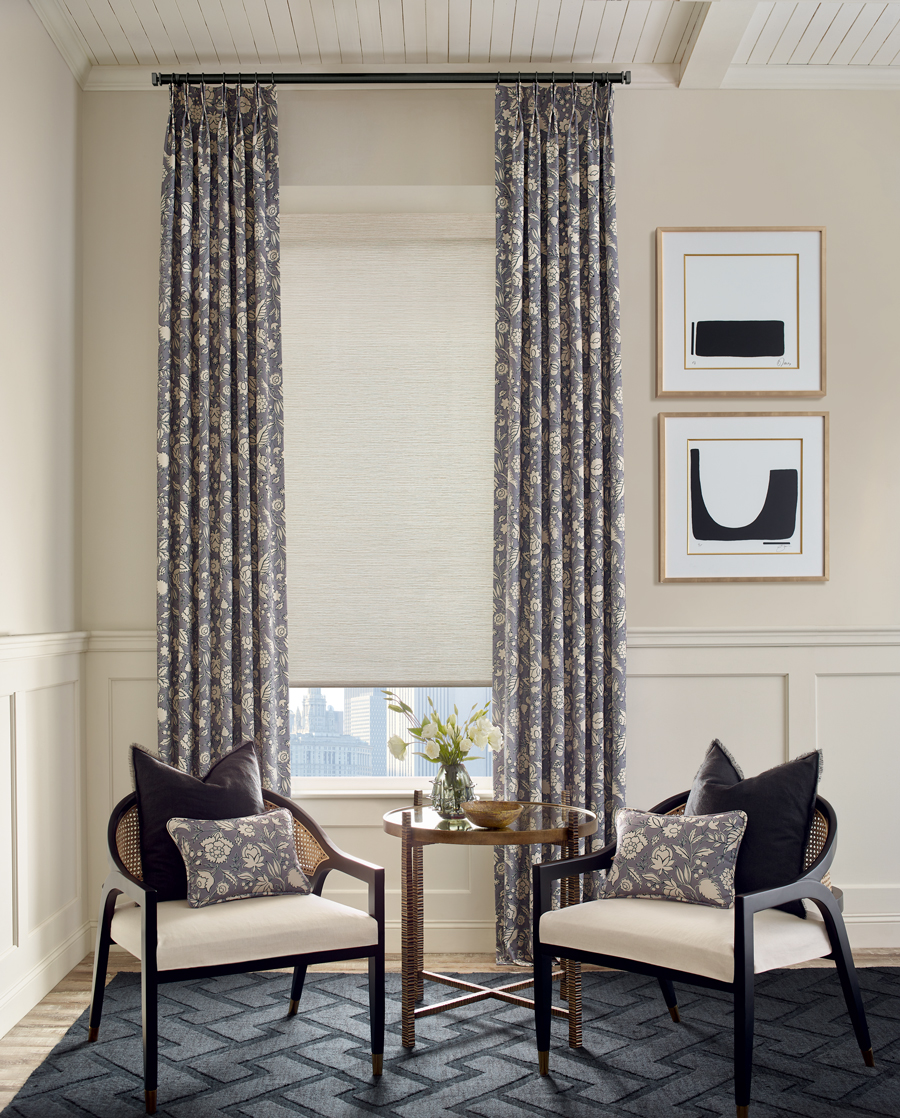 A window covering specialist will be able to focus on the fine details and help you decide what's best for your personal lifestyle and taste. They will make it look good and function in the way you need it to. Do you think layering is for you?
#2 A Crowd Favorite
The Top Down Bottom Up feature is definitely a crowd pleaser. It's easy to see why, considering all of the benefits it offers. Harsh sun rays are kept at bay and so is pesky glare.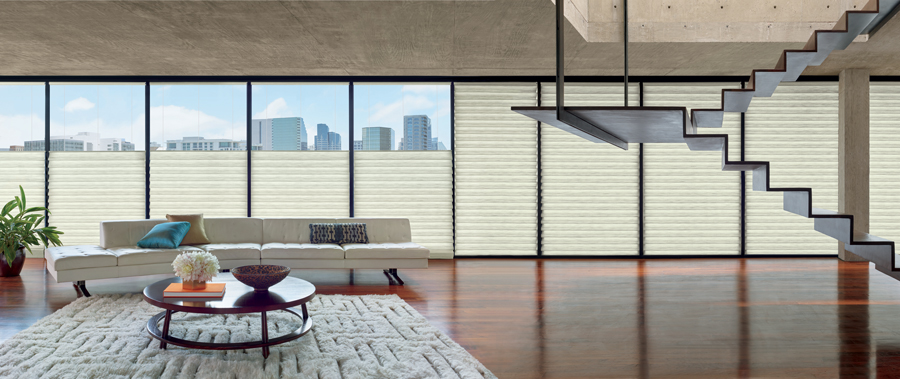 It's one of the top trends in window treatments because you can enjoy sunlight streaming across the ceiling but not have direct light in your eyes. The ability to bring the top down and still keep the bottom part of the window covered allows for protection of your interior furnishings and an increase in privacy. You enjoy those things too, right?
#3 Must Have Innovation
If you don't have smart shades, you're missing out. This innovation was designed to make life easier and more efficient. Personalized schedule adjustments and preferences can all be made by a push of a button, voice command or smart home integration. The system is also very easy to use so all the benefits can be utilized.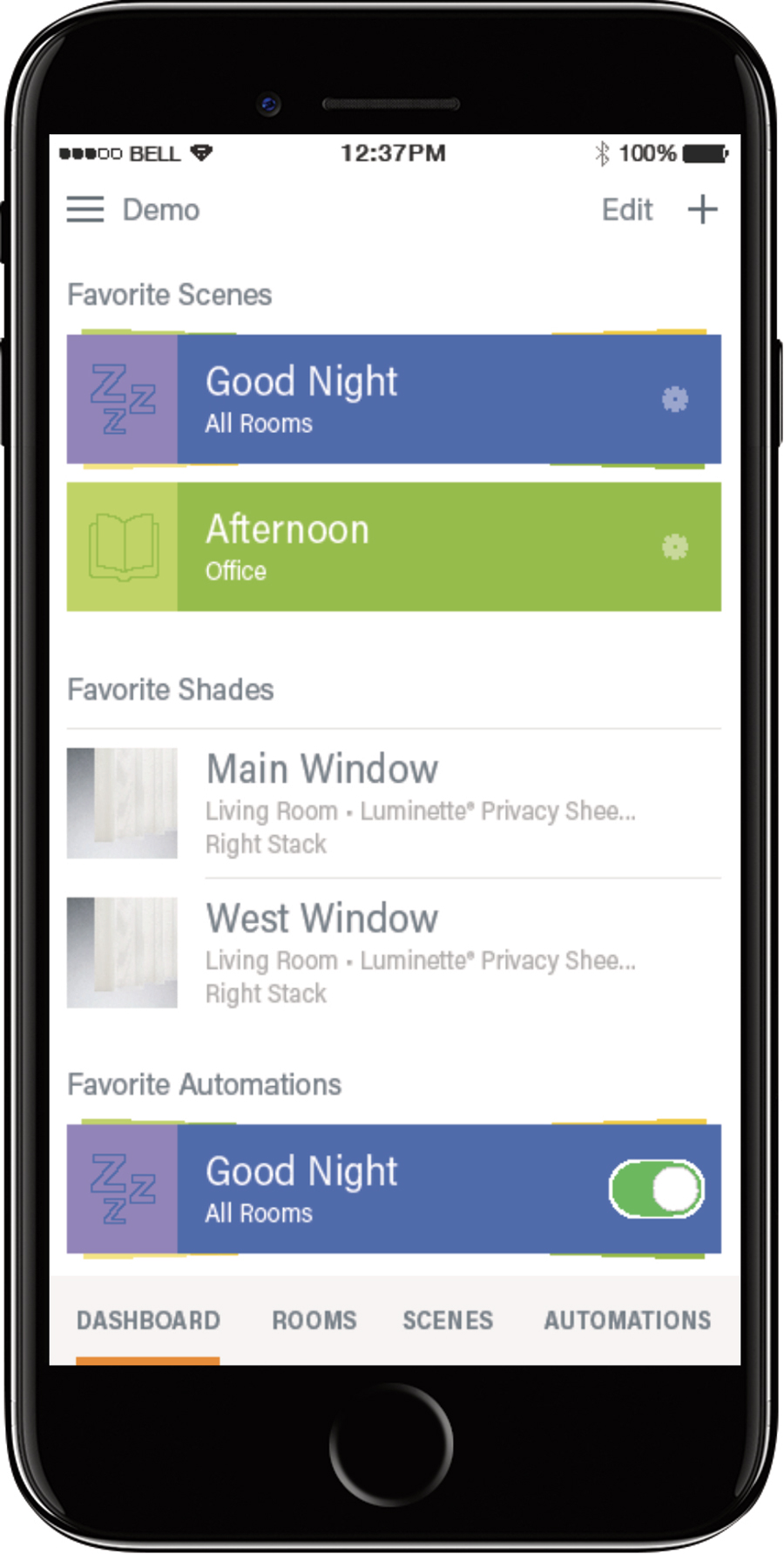 Who doesn't love an innovation that makes their life easier? Certainly not you!
#4 Different Window Treatments vs. All The Same
Some people think that they have to have the same window treatment throughout their homes. This is definitely not the case. Because with coverings based on solutions AND style, it's simple to find something you'll love in every room. There are also many collections that have the same fabric or color but in a different window covering or operating style.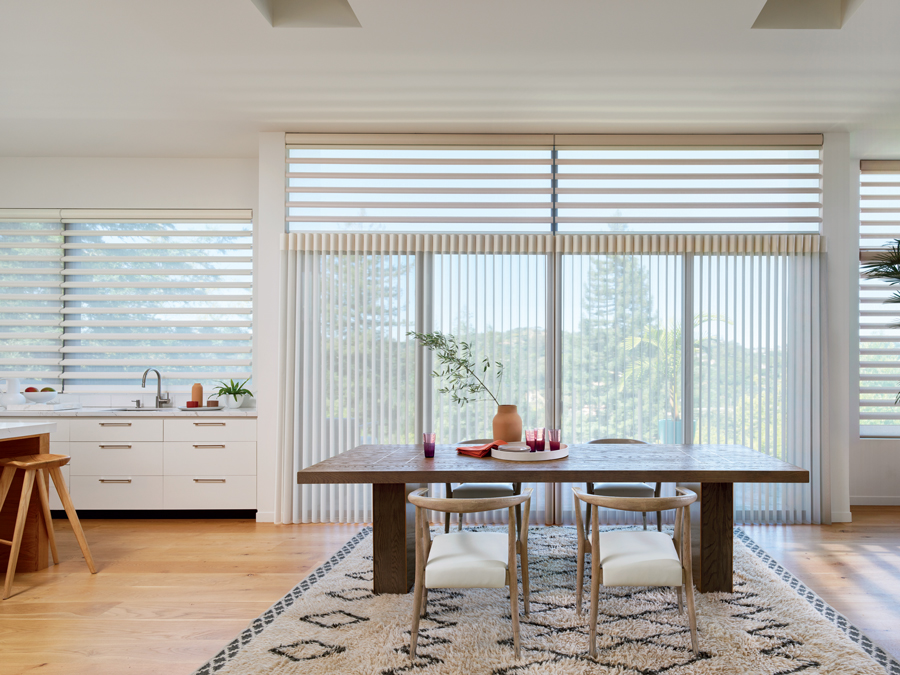 Not every room's needs are the same, so the window solutions shouldn't be either. With the same color family or fabric, each room can still have a cohesive look you'll love.
#5 Single Functioning Rooms Are Not Cutting It
Due to changing times, it has come to our realization that single use rooms are not efficient. The living room needs to be comfortable for movie night but also open enough for a work out area. The dining room table is used for family dinners but also a remote learning space. We are all expecting much more from our homes today.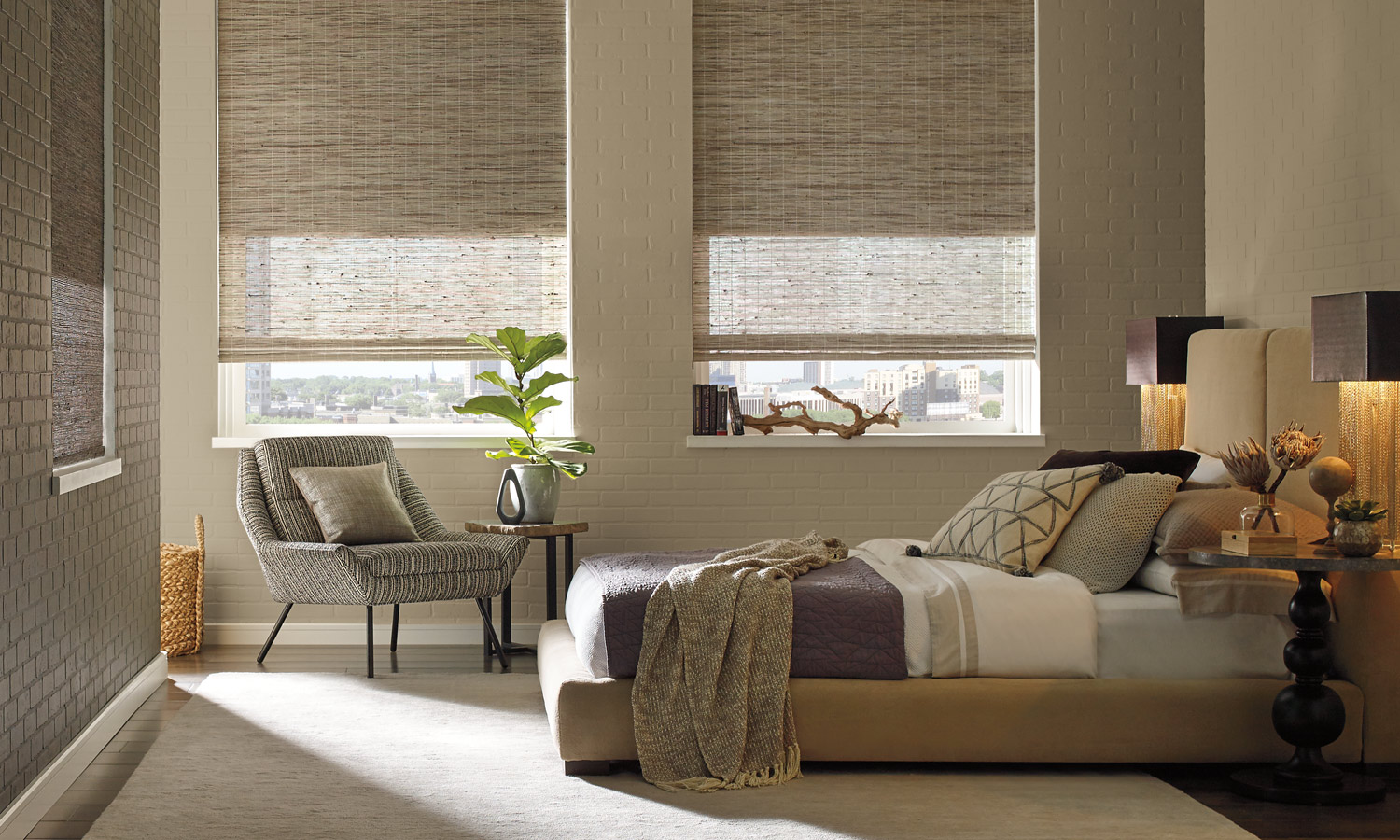 This is especially true with window treatments. The coverings that are in your space need to function in multiple ways. Therefore, Dual shades are really coming in handy with this demand.
Satisfied with the Top Trends In Window Treatments?
So what is your opinion? Feel like the top trends in window treatments are matching what you need and like? We think our experts found something for everyone; however, we would love to hear what you think. Contact our team at Aero Drapery and Blind for a free design consultation to address what you need.