Are you ready for the holidays? We know, it's only September, but the busiest time of the year will be here before we know it. Don't wait until the last minute to create the beautifully decorated home you've been dreaming about. Get started early with a few of our designer tips. You'll make an unforgettable impression, gain control of your ambiance, and make all your guests feel right at home. Here's how.
Make a Lasting Impression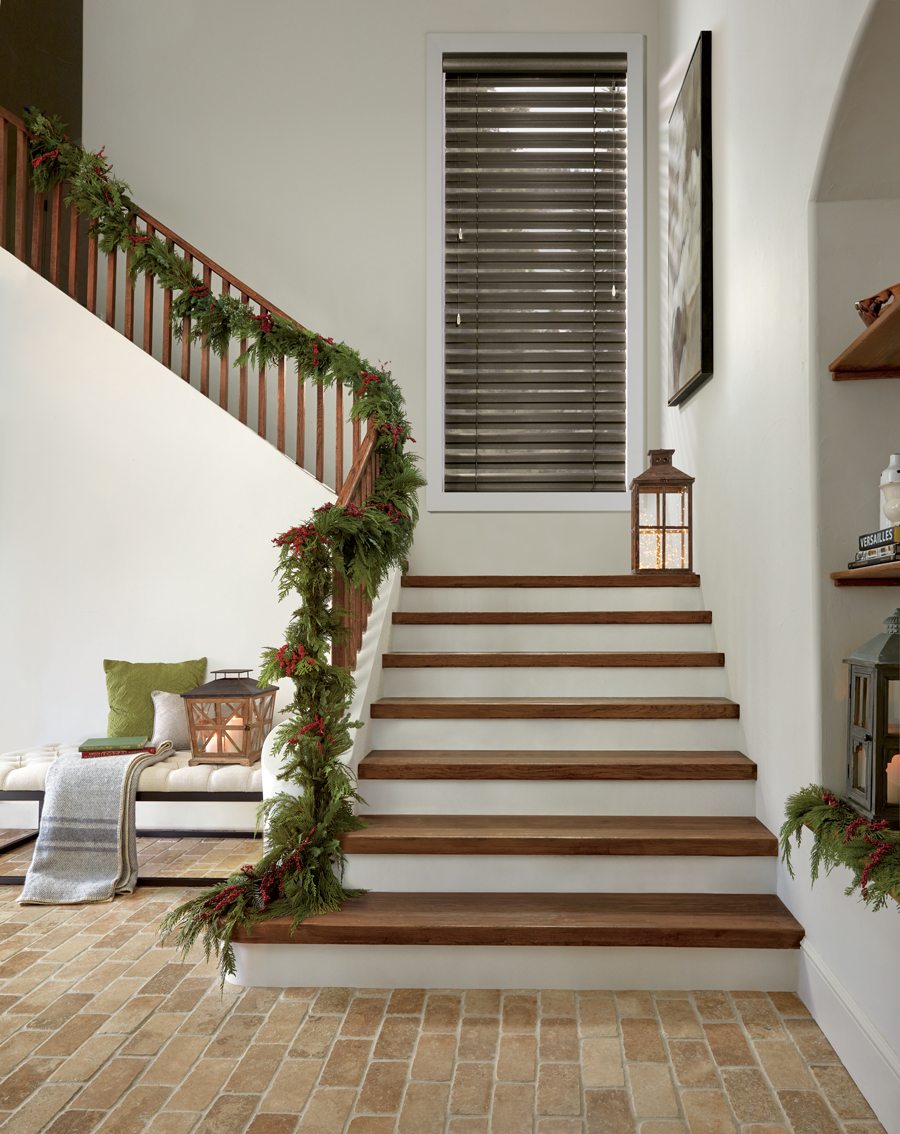 If you plan on having guests over for the holidays, chances are they've already been to your house. Still, you can make a lasting impression of your newly, beautifully decorated home. The best place to start is in your entryway. What makes an entryway unforgettable? The overall atmosphere. Lighting is key to making your guests feel welcome and at home. Top down shades will stream natural sunlight across your ceiling without overexposing your space. Motorization makes it easy for you to adjust for privacy, or create schedules for certain times of the day.
Dine in Comfort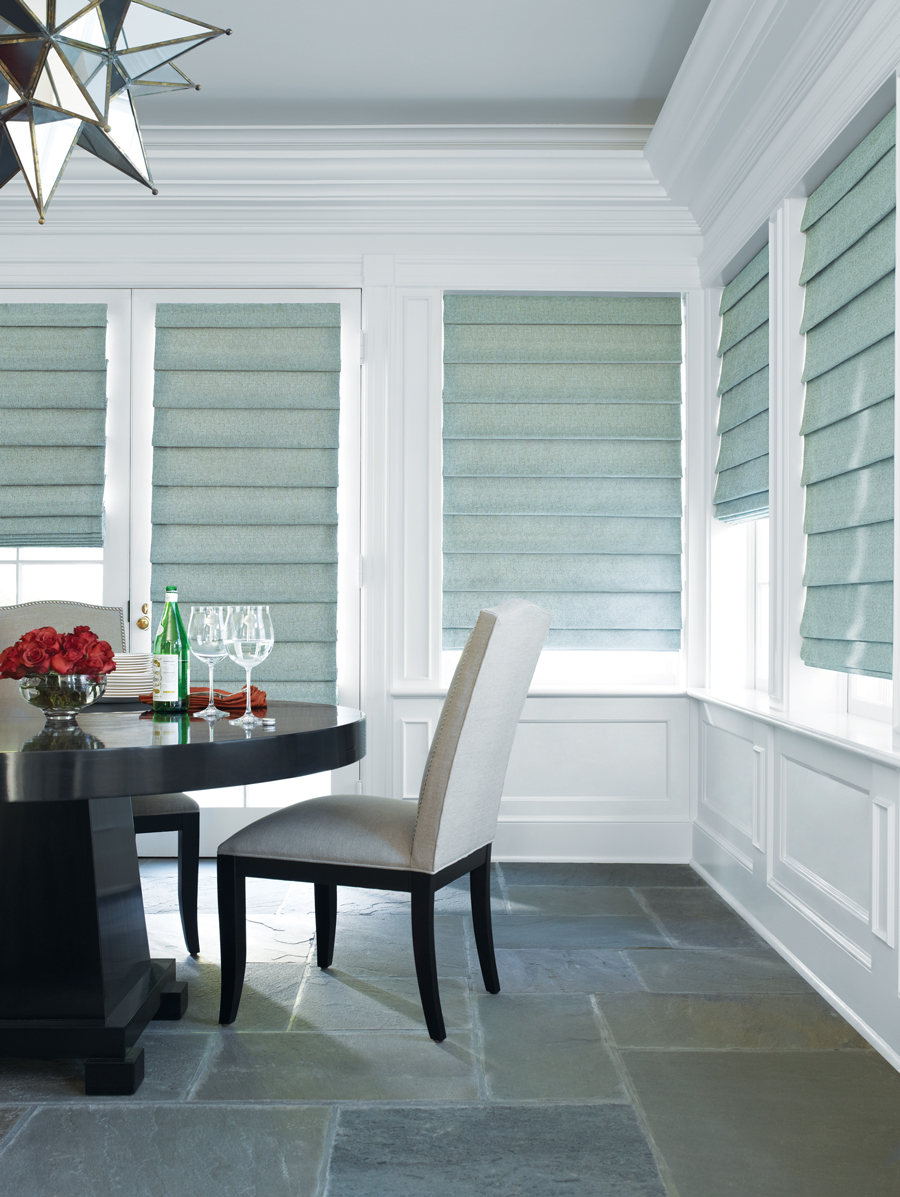 Holidays are full of tasty foods and spending time around the dinner table with your loved ones. Your dining room is beautifully decorated with holiday decor and your favorite design elements, but how is the atmosphere? Soft, filtered light and privacy will be the key to an amazing evening. And, for those who love to spend hours of quality time in their dining area, you'll need quick adjustments to maintain the right environment all night long. Use the Pebble remote or your PowerView app to change the ambiance without having to get up from your seat–it may even be a great conversation starter!
Feel Right at Home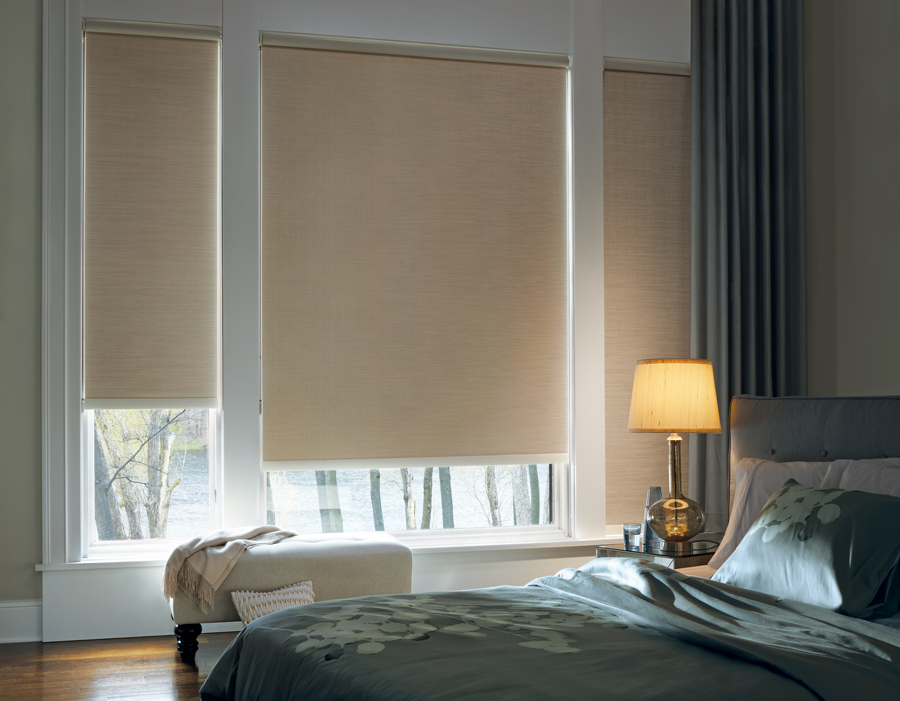 Do you want your guests to feel like they're on a mini vacation in your home? It all comes down to your guest bedroom environment. Create an atmosphere that makes them feel cozy and comfortable. Room darkening and blackout shades will help them get the rest they need by blocking out the light. Give them simple control over privacy, so they can adjust their environment as needed. With PowerView, you can create scenes to make it easy; set up a "Nighttime" scene and simply use your smart device to adjust in a matter of seconds. They'll sleep tight and you'll rest easy knowing everyone is comfy.
Enjoy Quality Time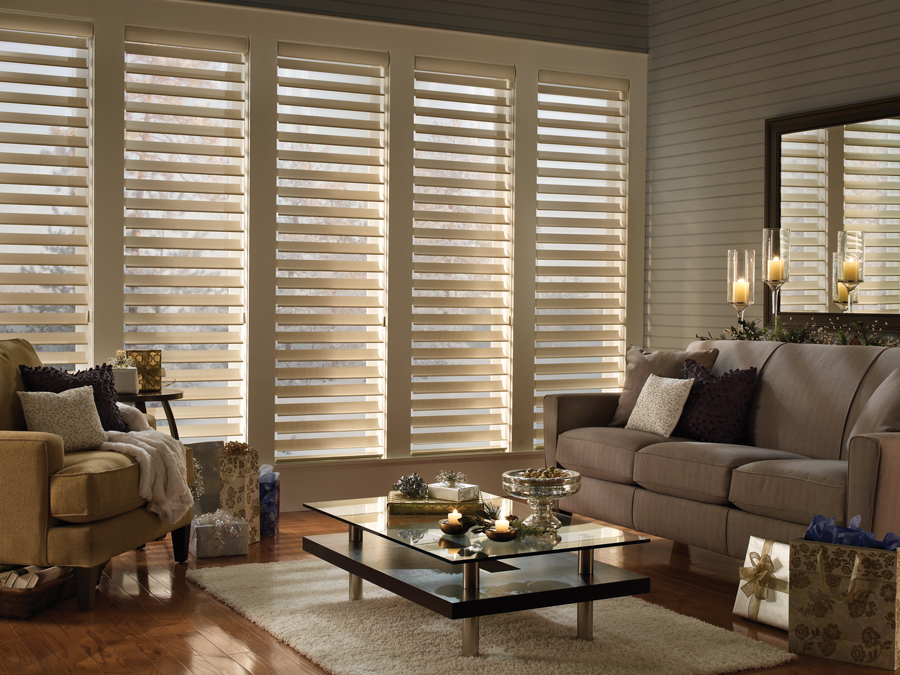 There will be plenty of times you're surrounded at the dinner table, but for all the other times, you need a space that works for different activities, like opening gifts, catching up with family, or enjoying a glass of wine with your friends. In most cases, the living room is the best spot for relaxing or spending quality time with each other, which means your beautifully decorated space also needs versatility and function. Go from movie night to morning coffee to "nap time" in no time. Your window treatments will offer amazing style while giving you the solutions you need.
Beautifully Decorated & Functional
The holidays are just around the corner; now's the time to get started on your beautifully decorated home. We can help you gain control of your ambiance and give you tips on creating a space that will make a lasting impression. Contact our team at Aero Drapery & Blind today for a free, in-home consultation. We can't wait to get started on your design!