Fresh and airy, inviting and peaceful. Evoking feelings of calm serenity, it's no wonder coastal decor has been a style that has stood the test of time. Although the broad strokes of coastal design are similar, the details can differ vastly, giving you the opportunity to make coastal decor your own.
Natural Textures
Texture is a great way to infuse coastal decor into your room design. Smooth leather, bumpy rattan, leafy plants, natural wood: all of these coastal elements, plus more, can be mixed and matched to create an interesting room that reflects your style.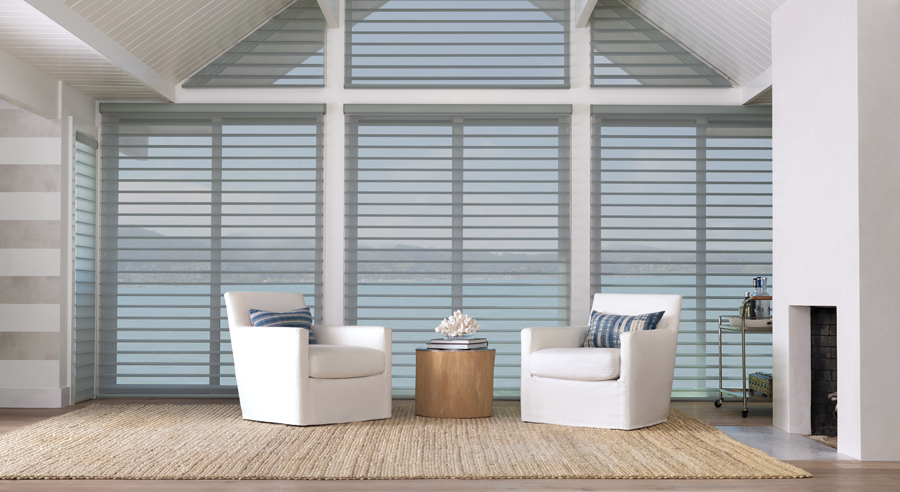 In this room, the smooth white fireplace contrasts against the gray Hunter Douglas Silhouette shades keeping the room light and airy, but not boring. The smooth chairs on top of the natural fiber rug also adds more interest to the coastal decor.
Color Choice
The color choice for coastal decor runs the gamut–it's a great way to show your personal style. Will you choose the bold navy and white, or the  peaceful shades of green and blues? All fall under coastal decor category; it's just a matter of personal preference.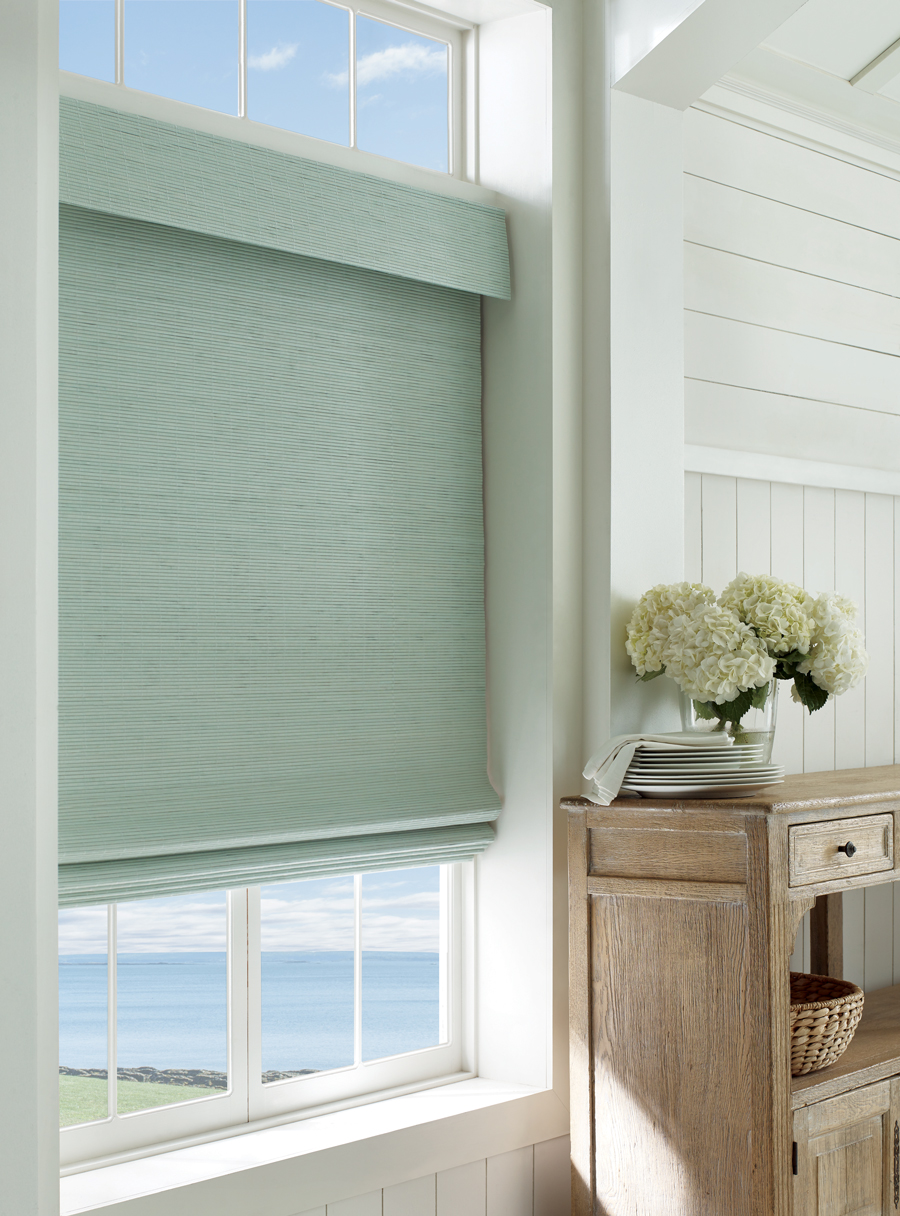 This room features painted white wood, warmed up by the natural wood of the furniture. The added color from the Provenance Woven Wood Shades adds beauty and function to the space.
Design Elements
Bringing the outside into your home is a great way to complete your coastal look. Leafy green plants and driftwood can create a peaceful outdoor style. Seashells and sea glass added into the decor can create a relaxed atmosphere. It's just a matter of taste.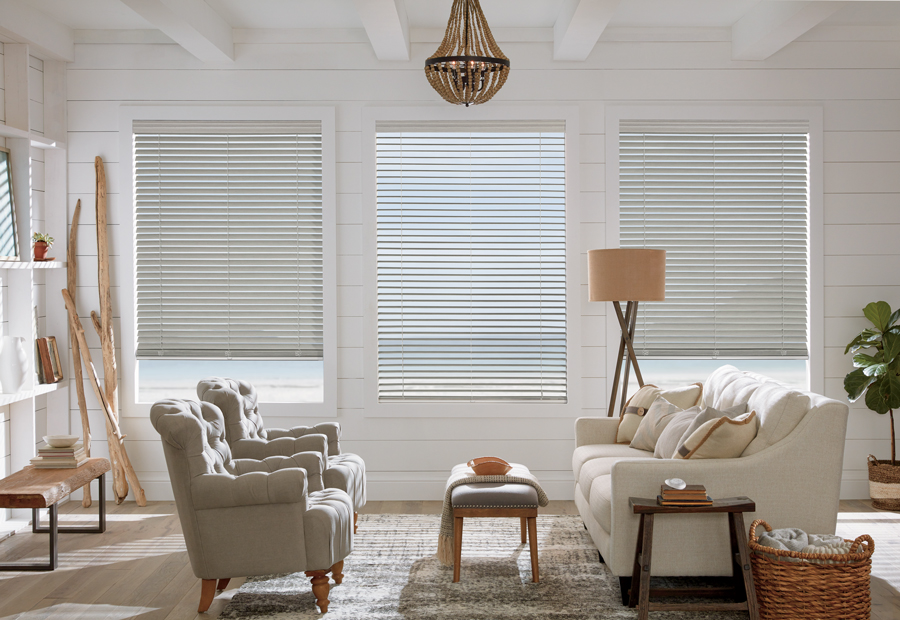 The vertical driftwood and the greenery of the plant in the corner makes the coastal room chic and peaceful. The Everwood faux wood blinds add to the natural style while adding functionality.
Get the Lasting Style of Coastal Decor
The beauty and serenity of coastal decor has made it cornerstone in the design world. Let us help you bring it into your space! Contact our team at Aero Drapery & Blind for your free in home consultation to get started.