White has been a go-to color in the design world for years. It's classic, yet incredibly trendy. We're seeing shades of white pop up all over the latest designs. Do you want to add whites into your home? Take a look at our top three tips for revamping your home with shades of white.
#1 Consider Contrast
Picture a room that's decorated in all shades of white. It might look unwelcoming, and perhaps even a bit institutional. How do you avoid this? Contrast. You can't really have a white design without contrast; they go hand in hand. High contrast has been a buzzword in the world of design, but you can also have a softer look. It all depends on your personal preference.


This space is a perfect example of "high contrast." Black & white are a flawless combination because they're opposites. When decorating with white, keep in mind that opposites attract. The dark gray furnishings and black walls create a sharp contrast when paired with the white Pirouette shadings, walls, and flooring. These homeowners finished off their design with pops of orange.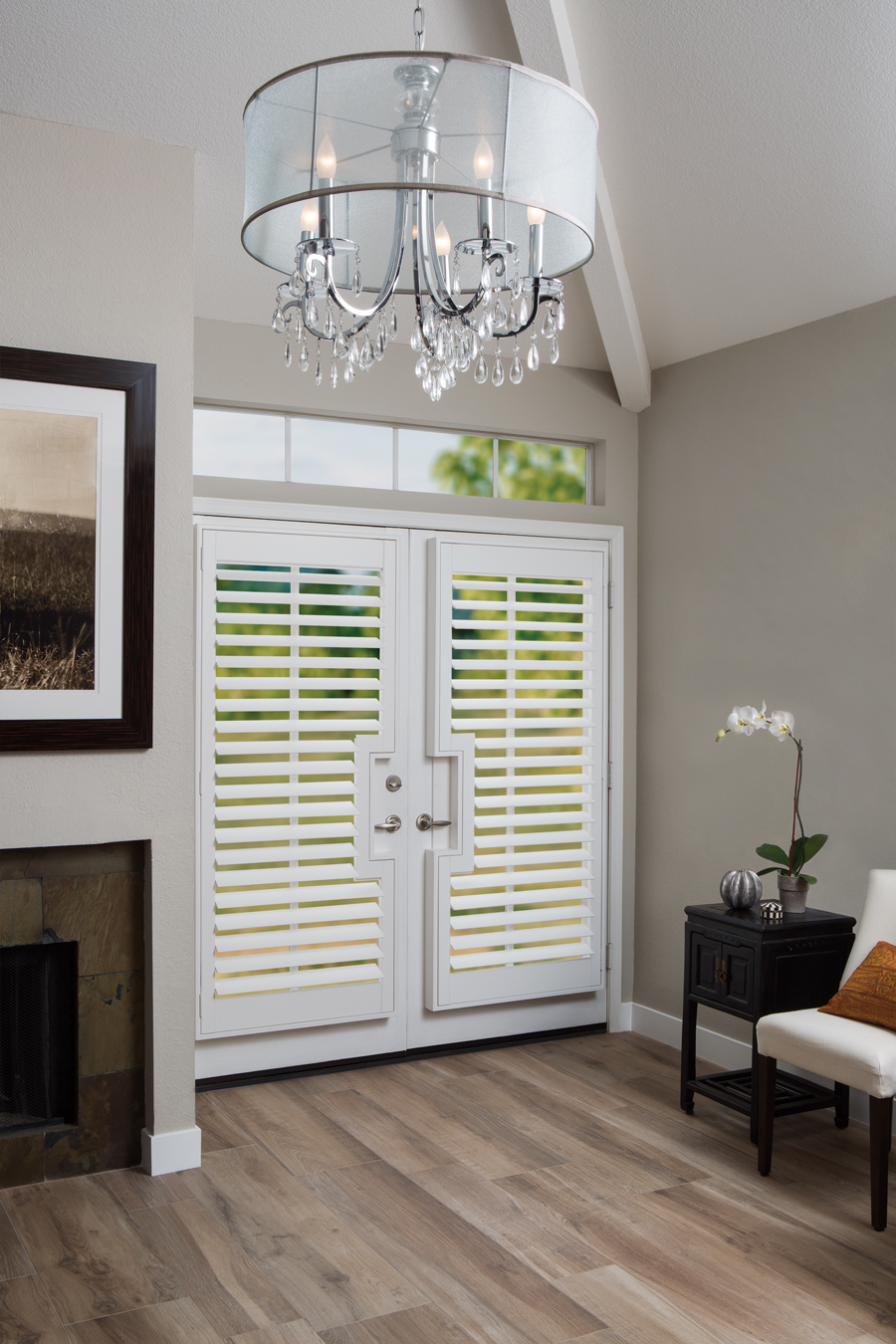 Want something more subtle? Softer contrast is elegant and comforting. The greige walls and wood flooring featured here are stunning when paired with the crisp white plantation shutters. The darker accents, featured in the fireplace and wall art, complement this space while adding a welcoming appeal.
#2 Determine the Environment
Each room in your home has its own specific function and feel. When you begin designing with shades of white, consider the room in which you're working. What's the function? What type of ambiance do you want? It's all about creating the right atmosphere.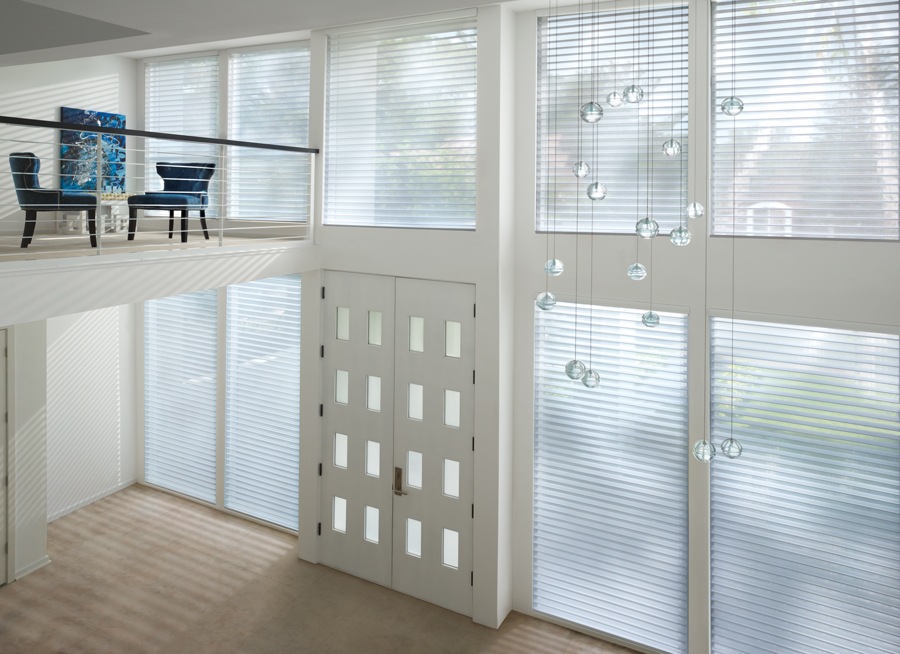 This entryway is simply fabulous. It's minimalistic design is captivating, while the space remains completely functional. The lower floor offers space for guests to enter and admire the beauty of this room! The loft space brings a fun pop of blue, while the chandelier adds a modern touch. And, we can't forget about the large windows, which are covered in shades that filter the natural light.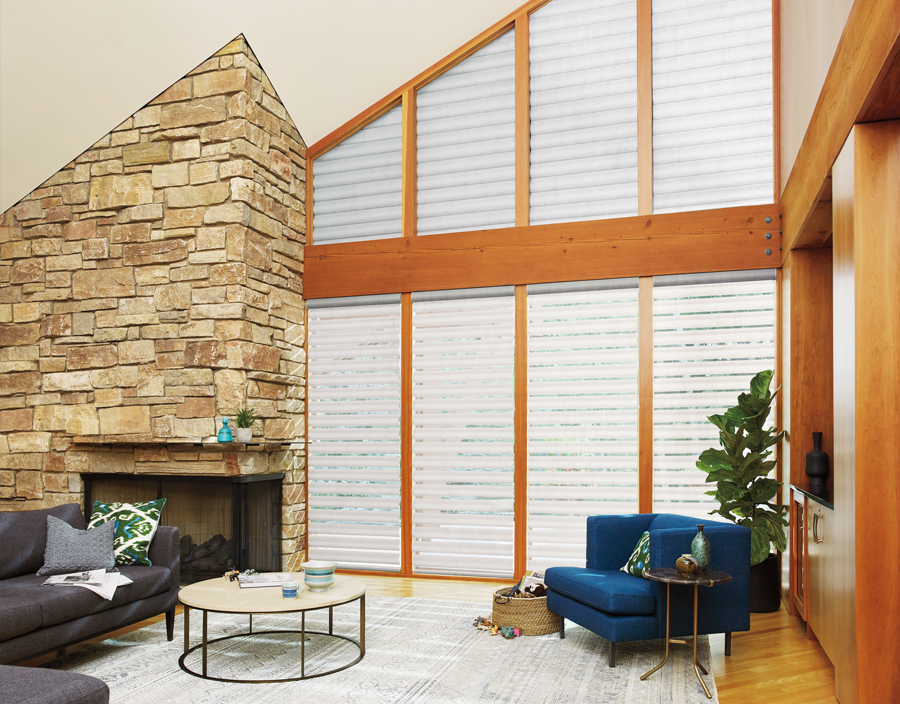 Another space to consider infusing shades of white is your living room. Most likely, this area is used for a multitude of tasks, from relaxing with a book, folding laundry, or enjoying movie night with the family. This means, you need complete control over light and privacy. The shades featured here allow for view-through and light filtering, as well as privacy and blackout. Plus, the white fabric brings in a bright touch to this warm, cozy design.
#3 How Much White?
Once you've determined which space you want to incorporate shades of white into, consider how much white you want to add into your design. It's all up to you! Even the smallest amount will make all the difference.


If you love white and want to incorporate it into every facet of your design, we say go for it! One idea for differentiating the shades of white in your design would be to incorporate texture. Take a look at this family room. There are shades of white all over, but what truly makes it work are the textures. The cellular shades are a perfect example; imagine if they were flat. Next to the flat, white wall, this design wouldn't appear as welcoming.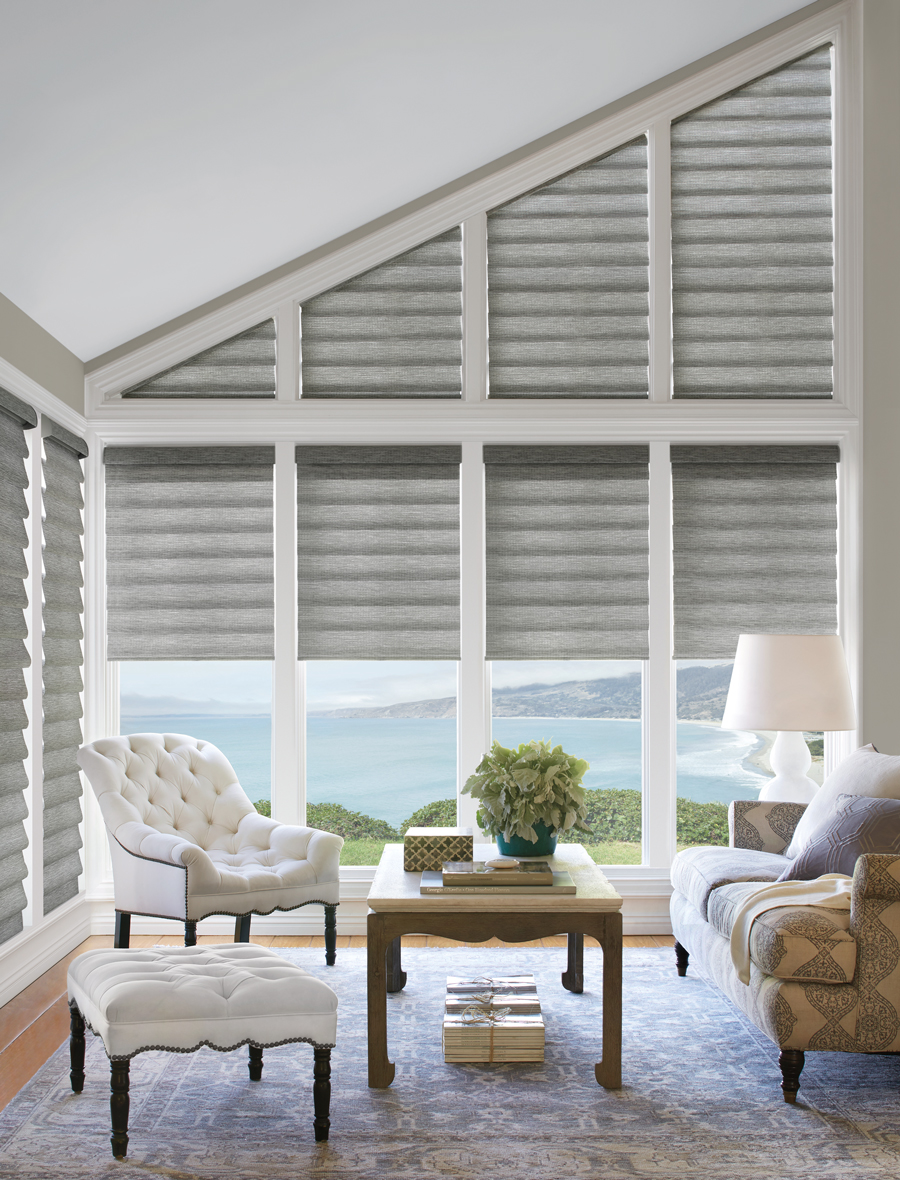 Just looking to add touch of white to your space? Choose elements that complement the rest of the colors in your room. This room features small accents of white, like the furniture and lamp. What also stands out is the white trim paired with the gray roman shades. This creates a soft contrasted backdrop. These white elements work together to create a sleek, subtle statement.
Let's Decorate with Shades of White!
How much white do you want to incorporate into your design? Whether you want to add in high contrast or create a subtle statement, we want to help! We'll help you bring home function and style while adding in gorgeous shades of white. Contact our team at Aero Drapery & Blind for a free, in-home consultation.