There's a new favorite in interior design, but it's really not new. Let's call it "timeless." The concept of layered fabrics at the window has every designer stopping for a quick selfie in front of custom window treatments! Adding depth and dimension to the look of the room, they pair nicely for visual interest, personality & loads of function! Let's take a look at the latest…
Curated by Marcie Bronkar
A textile artist, Marcia Bronkar finds inspiration in a variety of historical period fabric designs. With those classic designs, she recreates the feeling and the history in a modern way. Colors and prints, once inspired by classic fabrics, offer a contemporary vibe–one that will draw you in, creating a stunning look at the window. Even better, with layered fabrics, you have the opportunity to create an extra special look and feel.
Discover your favorite Custom Window Treatments.
Soft Neutrals
With those ever-popular neutrals, like white, cream, beige and taupe, you'll enhance the look of your home. By using soft neutrals, the layered fabrics is where you'll be able to create height and depth in your room. This look offers a well-loved paisley print in soft colors, with the shape of the drapery standing out with elegant form.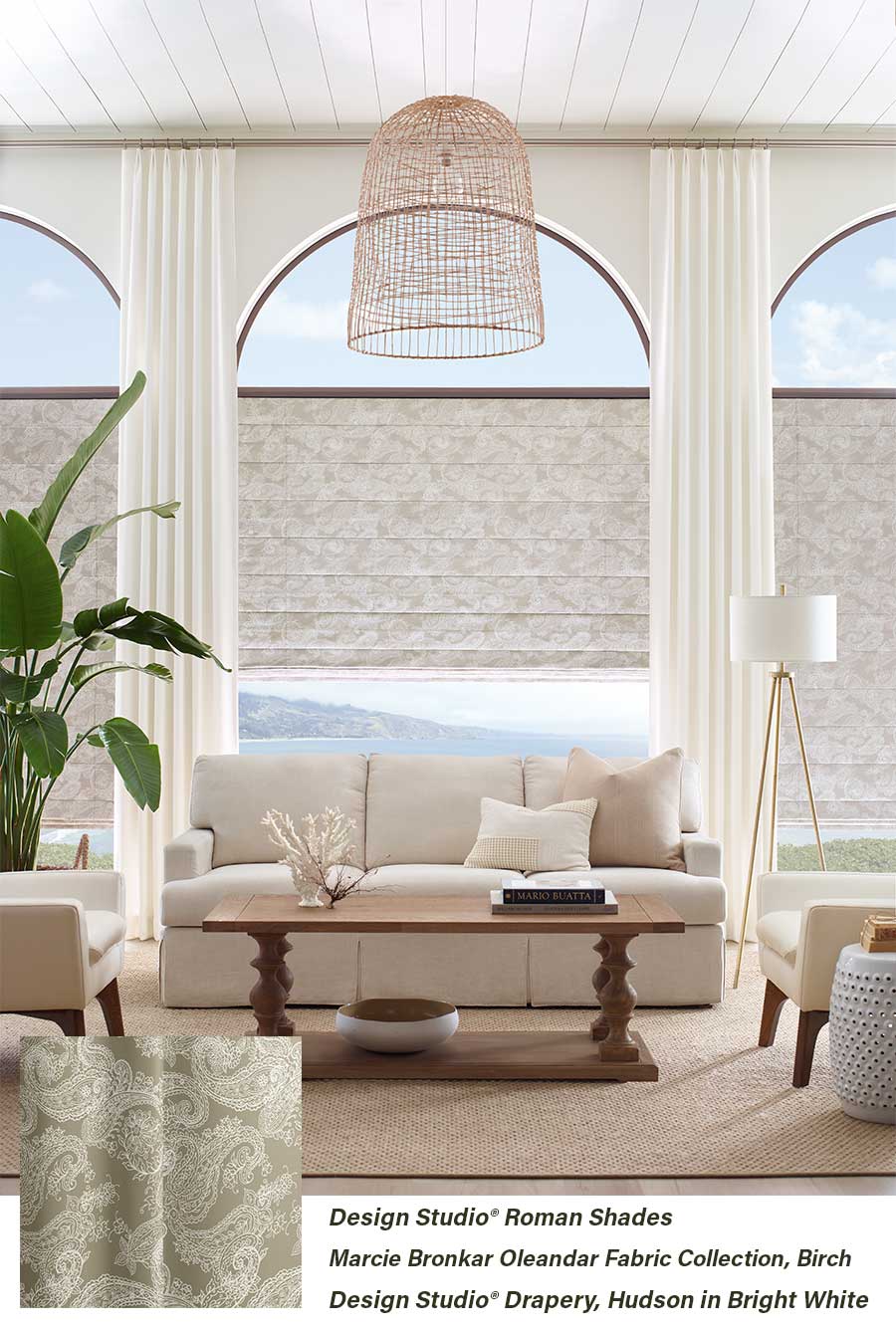 Bold & Moody
Moody is the buzz word in interiors right now. It simply means deep, rich colors that are the opposite of light, bright, "cheerful" colors. Who doesn't love deep blues or rich browns? The key to decorating with moody colors is balance. Too much, and it can have the wrong effect. Instead of invigorating your passion for color, it can depress you. This is one of the ways layered fabrics can be vital to achieving the ideal look. Two solid fabrics together might fall flat. But, a happy pattern in a lighter color, all on a moody background? It works! The side panels bring out the lighter shades to brighten the look.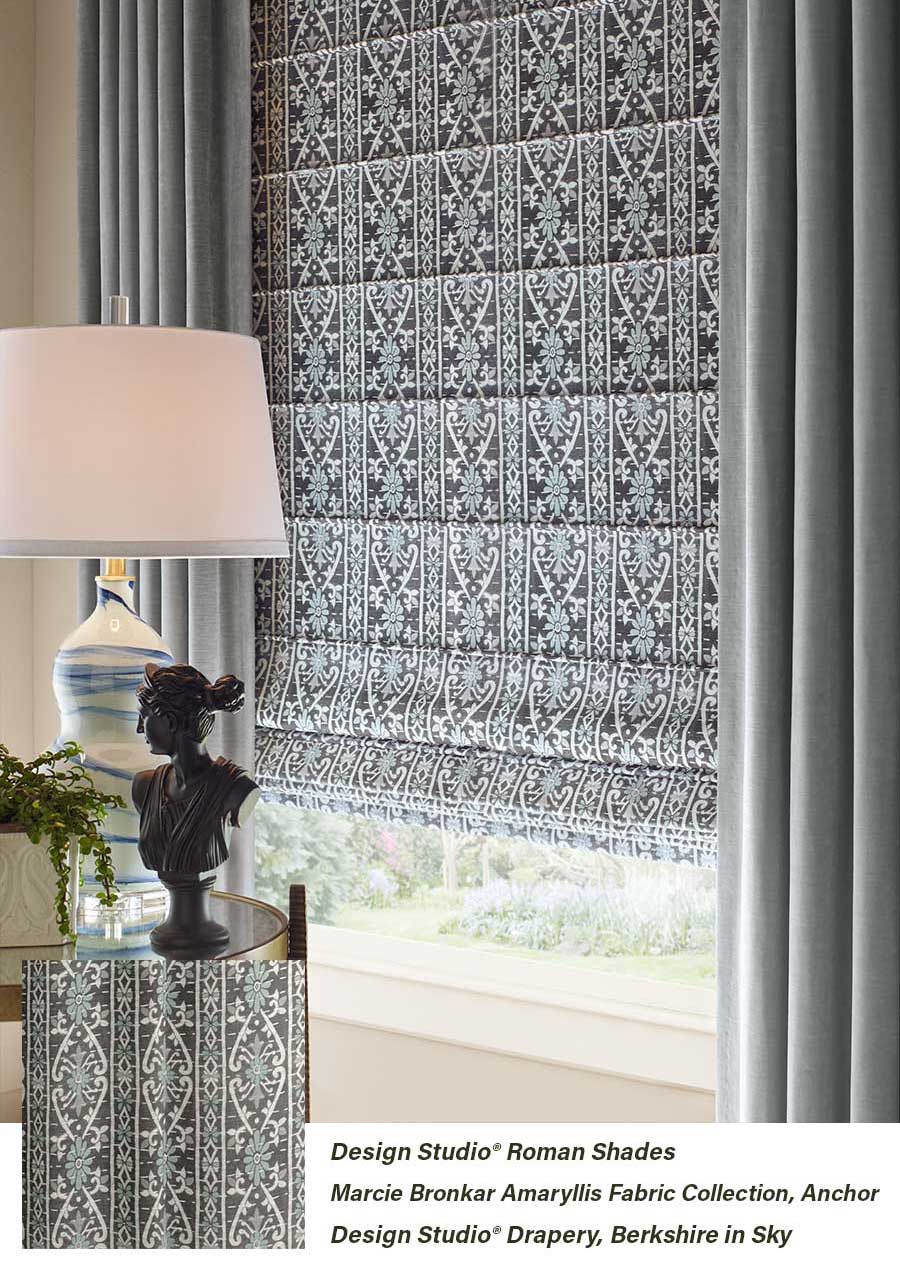 Style + Function? Yes, Please!
You know how important it can be to have control of the light, temperature & privacy of your home. Window treatments play a huge role in those key elements. But, when you can have the right atmosphere and benefits, as well as a stunning look at the window? That's a big win.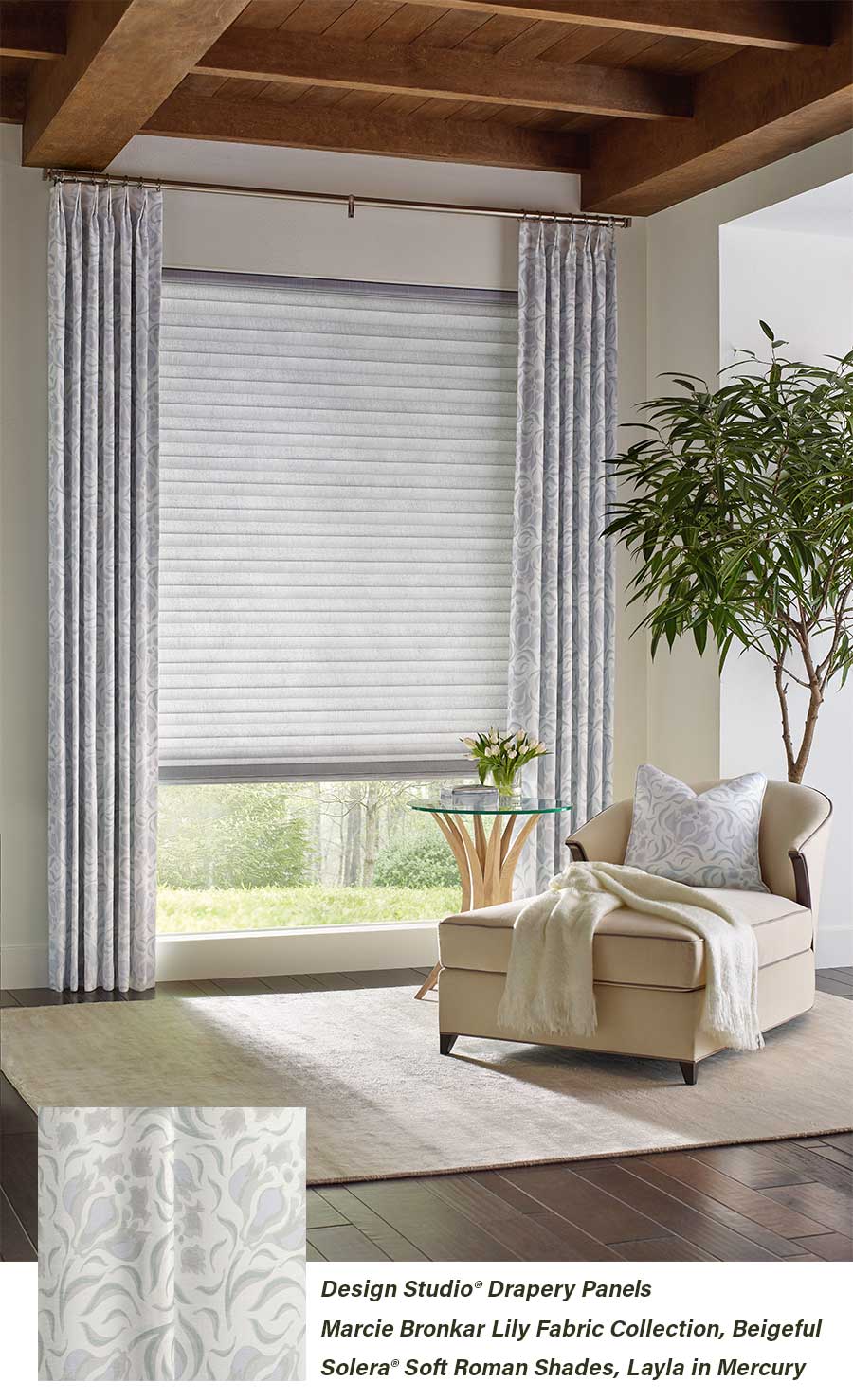 Want to See More Layered Fabrics?
The Aero Drapery & Blind team has been serving the communities surrounding the Minneapolis-St Paul area for years. Drapery is one of our favorites! Come visit one of our showrooms to browse fabrics, or get in touch! We'd love to come to you for a FREE in-home consultation, where we can chat about style & function while you browse fabrics in the comfort of your home. Let us help you get started today!