The start of a new year brings the opportunity for reflection. Are you happy with the feel of your home? Is there something about your space you'd like to change? If making your space look larger is weighing on your mind, let's make it a priority. We have tips that will change the look of your home instantly, without any major renovation. Discover new ways to style your home and get the results you want.
#1 Get a Little Closer
When your goal is creating more space, a simple way is to group furniture together. It's ok to create more intimate spaces throughout your home. Maybe conversation seating or a reading nook would be a welcomed addition to your family's floor plan this year. The adjustment will definitely make your space look and feel bigger.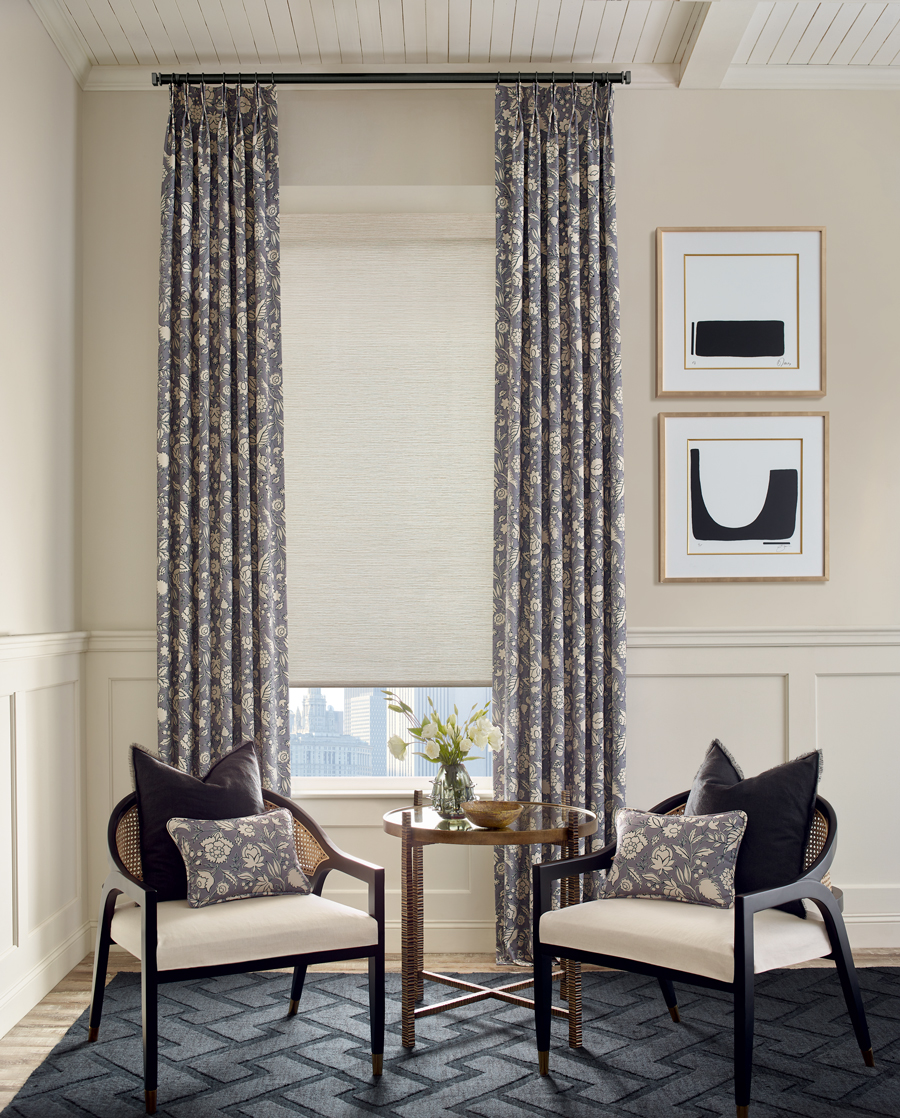 #2  Large Open Space
Consequently, as you group furniture together, the overall home seems to open up. The appearance of less furniture makes your space look lighter and less crowded. What a relief. But, sometimes rearranging furniture isn't an option due to design limitations or door and window placement. Luckily, there are plenty of other ways to gain more space in the home, let's see what ideas our designers have up their sleeve.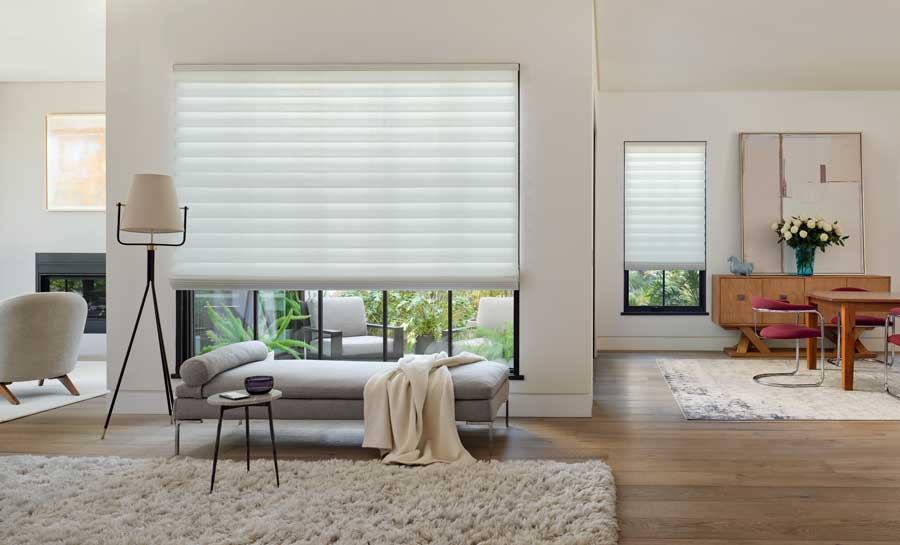 #3  Tall Ceilings 
In fact, take a minute to notice to how your window coverings are displayed. Are you taking advantage of every inch of height you have? By installing draperies above your windows and close to the ceiling, you have suddenly made your space look larger. This simple adjustment creates the look of tall ceilings and adds a sophisticated feel to the room.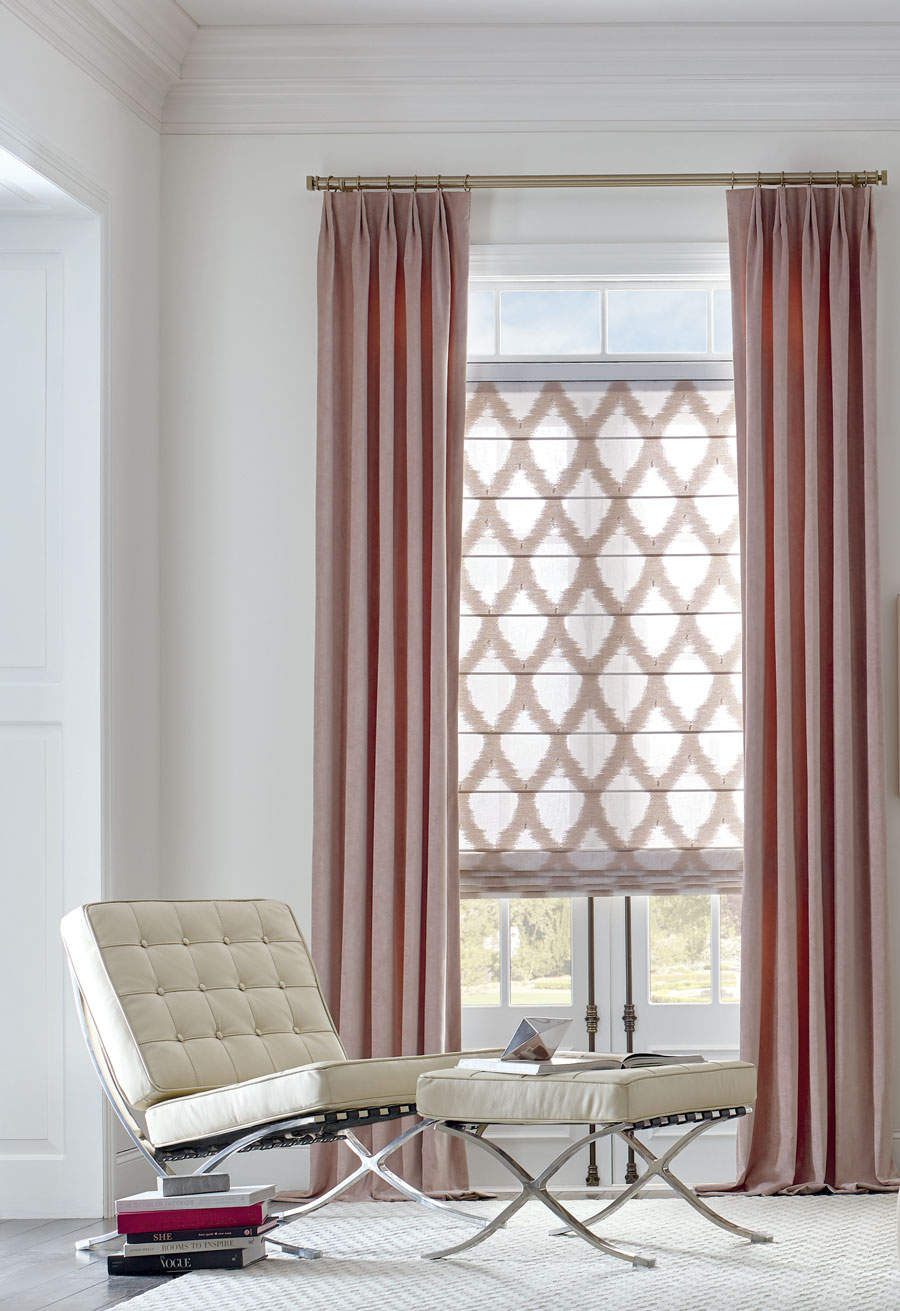 #4 Have More with Less
Sounds like a fine new year's resolution to me! We all know the stress caused by clutter. By scaling down on decor, you can make your space look more put together and organized. Take this opportunity to donate items you no longer have use for and refresh your look.  Another way to make your space look bigger is by keeping things off the floor- your home has a more open, airy feel to it now. 
#5 Calm Your Senses
Afterall, our homes should be a place of rest and retreat. The way your home makes you feel has much to do with your surroundings; like furnishings, decor and paint colors for example. The best way to calm your senses is by brightening the space. A lighter paint tone throughout, will give a happy look to a dark and sometimes depressing space. It will also make your space look larger. Pro Tip. To add texture to a monochromatic color scheme be sure to add woven fabrics or coordinating prints.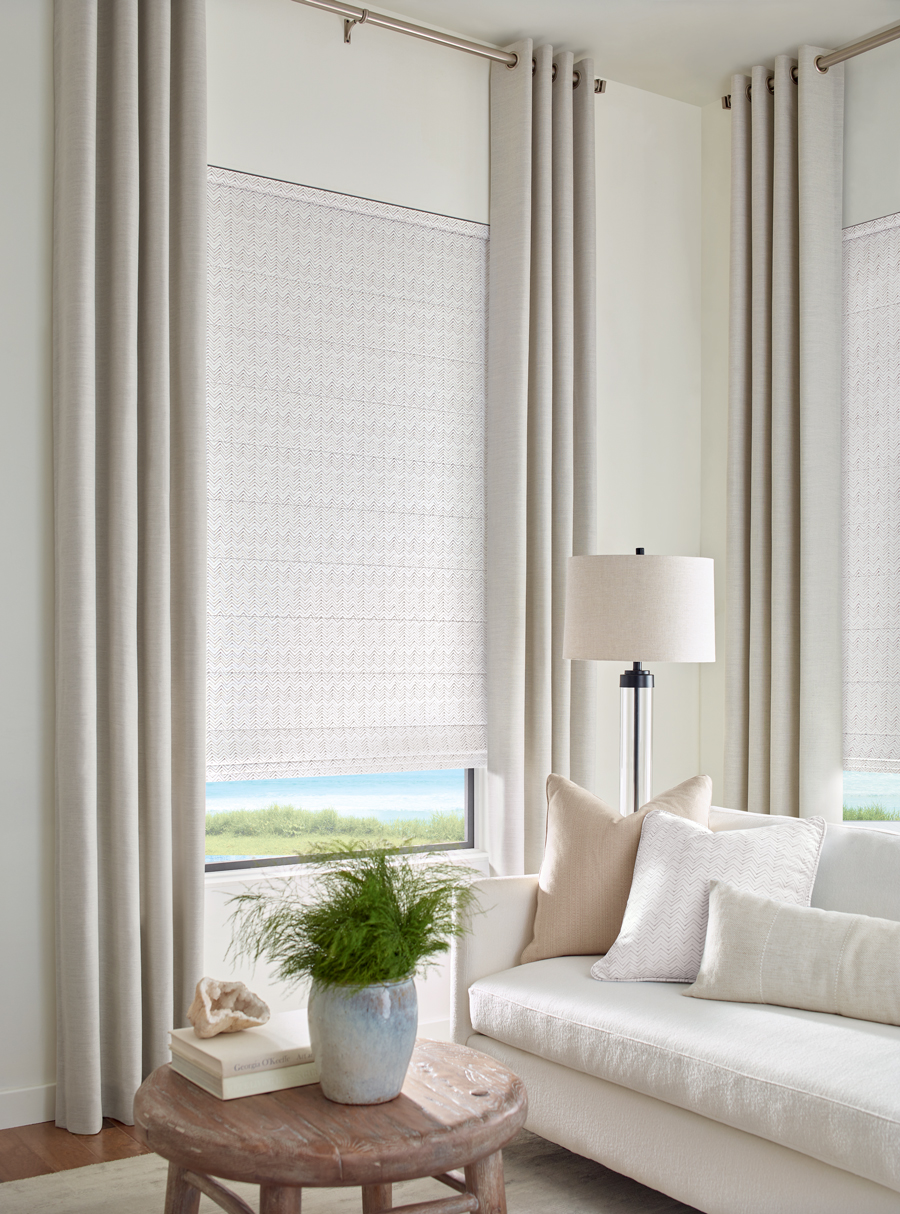 #6 Adding a Wall Feature 
In additon, another way to make your space seem bigger is to try a feature wall. Designers use wall art as a tool to redefine spaces. A wall feature with horizontal lines makes a room seem wider, vertical lines add height to the space. There are many tricks the experts use to make a space look larger. Contact Aero Drapery and Blind, where we can pass these secrets on to you.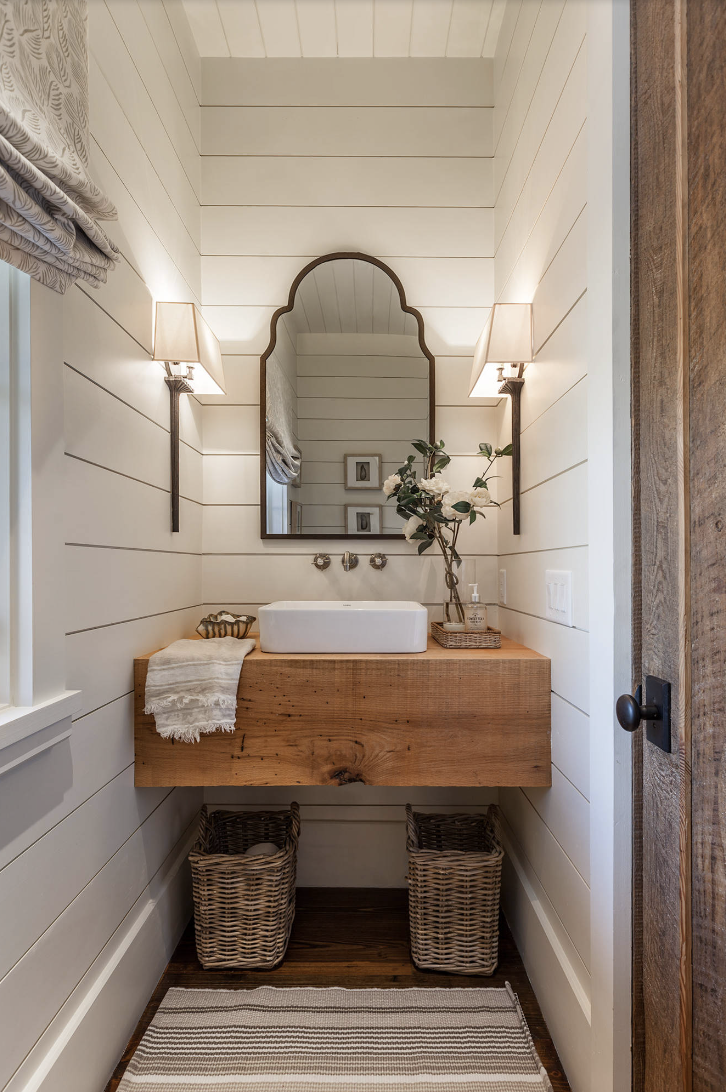 #7 Mirror, Mirror on the Wall
Furthermore, there's nothing like a well placed mirror to make a space look larger than it really is. To create the illusion of more room designers use reflection. There are many places in the home to use this method, a hallway, an entrance way, the dining area… the list goes.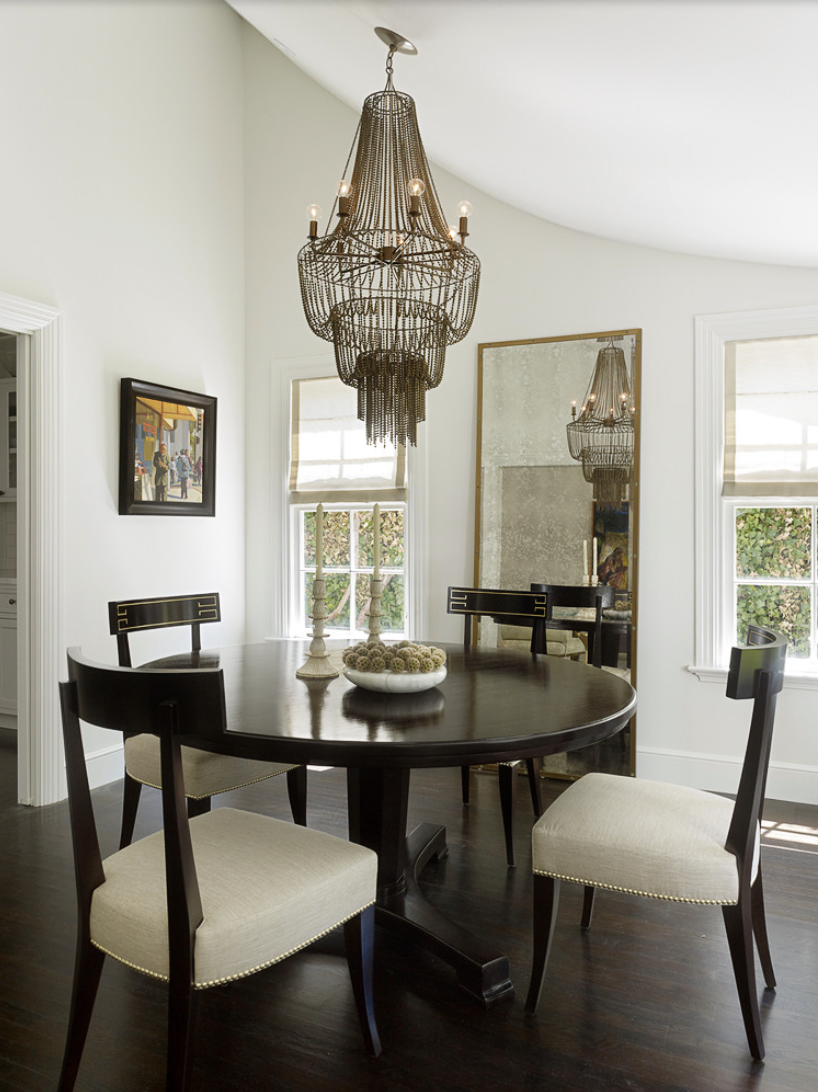 #8 Low Profile Window Coverings
All in all, our windows provide us with many things-natural light, a view of the outdoors and our home's unique style. In addition, windows can also enlarge the look of a room if they are fitted with the right treatment. That's right. By covering windows with low profile shades that fit close and tight, you gain space and add function. Now, install draperies on either side to enhance the style and make your room look larger. We can help you choose the right products for your project.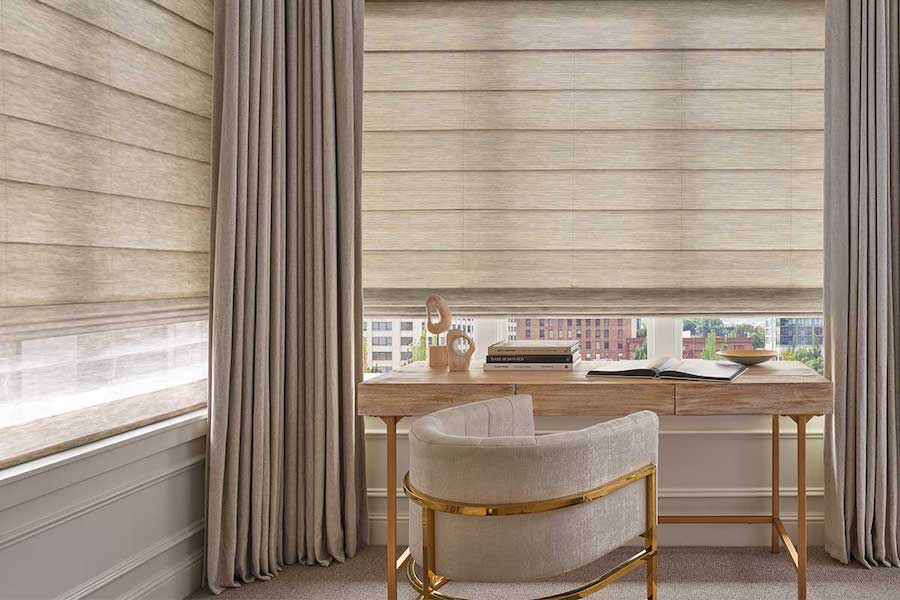 #9 Just Open Up 
It's a simple concept, but opening up your windows can really change the vibe in your home. So, if it's nice outside, let the fresh air and sunshine in! Your home will feel more open and sunlight is a good source of Vitamin D! Our designers would love to get started working to make your space look and feel bigger. If you're interested in learning more about the window products we offer that will improve the quality of your home life, contact us. We'd be happy to set up a FREE in-home consultation or come visit one of our showrooms in the Minneapolis-St- Paul area.