Do you ever find yourself fighting a strong glare in your home? Have you tried what feels like every single solution? Do you avoid certain parts of your home depending on the time of day? Well, don't give up just yet! When it comes time to rid the glare in your home, window coverings will be your best friend. Here we have an amazing before and after–exactly what the right window covering solutions can do for you!
Is this Familiar to You?
Midday sunlight is flooding into your living room, every inch is covered. Most days it feels like you need your sunglasses on just to see your family across the table from you! Think you can get some work done on the computer? Forget about using a screen! This is the exact reason that so many people are searching, "rid the glare", desperate for a solution.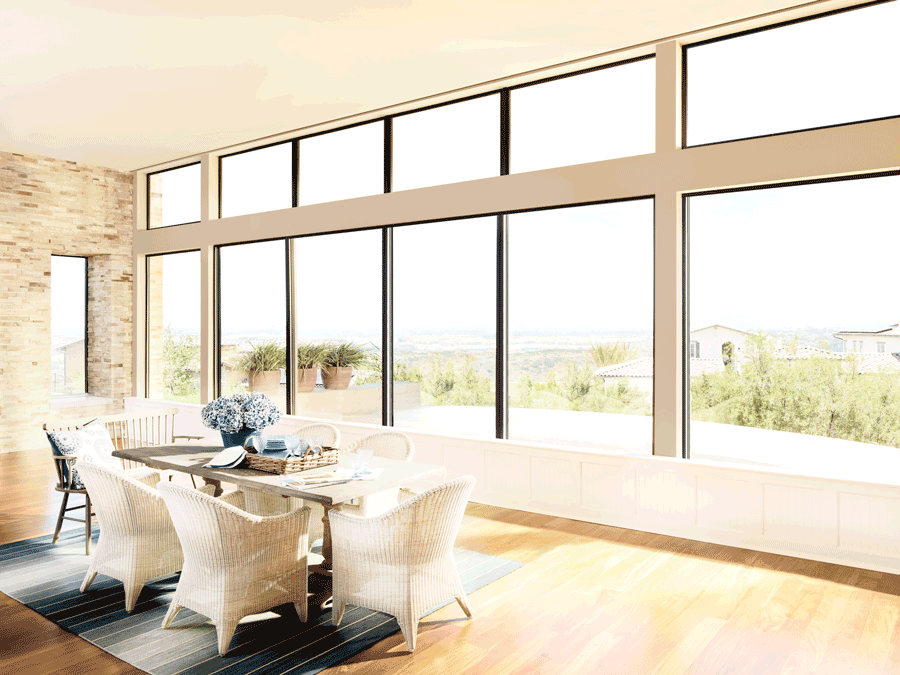 Other Problems…
There are a few other problems that arise in rooms where you need to rid the glare. These past few summer months have been hot, and that heat can be relentless. Your air conditioner is pumping, but you still can't stand to be in that room. You know your floors and walls are fading from the strong UV rays, leaving a defined rectangular shape wherever you have an area rug. And, finally–possibly the biggest issue–what about privacy? Your neighbors may very well be your best friends, but that doesn't mean you want to display your entire life.
Rid the Glare with New Window Treatments
Adding new window treatments where that sunlight is the strongest in your home will truly rid the glare so you can finally see again…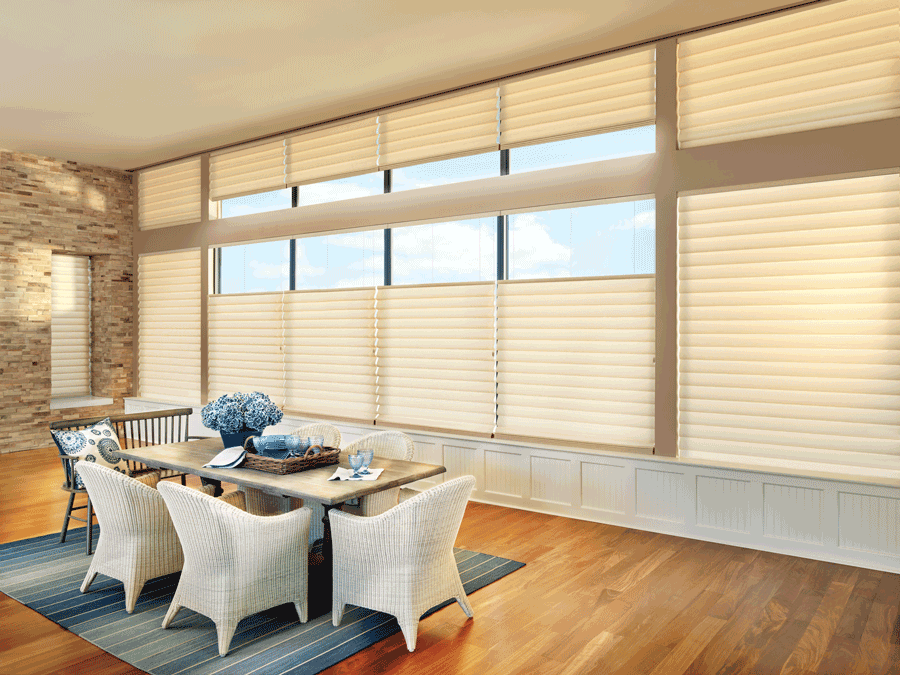 See, no more glare! These custom roman shades bring such a comforting and cozy light to the space. Talk about a relaxing atmosphere–it's perfect for your space. Also…it's not dark! With the right window coverings, you won't have to wait until it's dark out to close them. The correct ones won't create a nighttime effect in your space. Want more ideas?
Top Down Shades
In this house, the homeowners made an excellent choice of opting for top down shades. With these roman shades, you get so many wonderful features. From comfortable light and style, all the way to privacy and even energy efficiency. Customization is another amazing factor of these window shades, they can be made to fit each one of your windows' needs.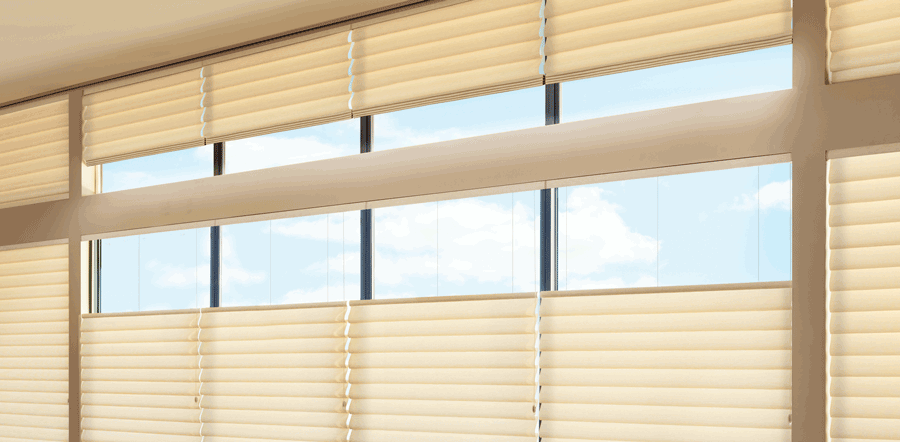 Motorized Treatments
Another feature to rid the glare is motorization. Talk about convenience. Making adjustments is effortless, which proves so helpful, especially on those high and hard-to-reach windows. Simply click a button on your phone, or even use your smart home device to tell them to provide the lighting you want at that moment. Better still, you are able to schedule personalized and automatic adjustments–you'll never have to worry about walking into glare or blinding light.
Vignette Roman Shades
These Roman shades are from a wonderful collection that bring with them all of the style and efficiency, and none of the glare.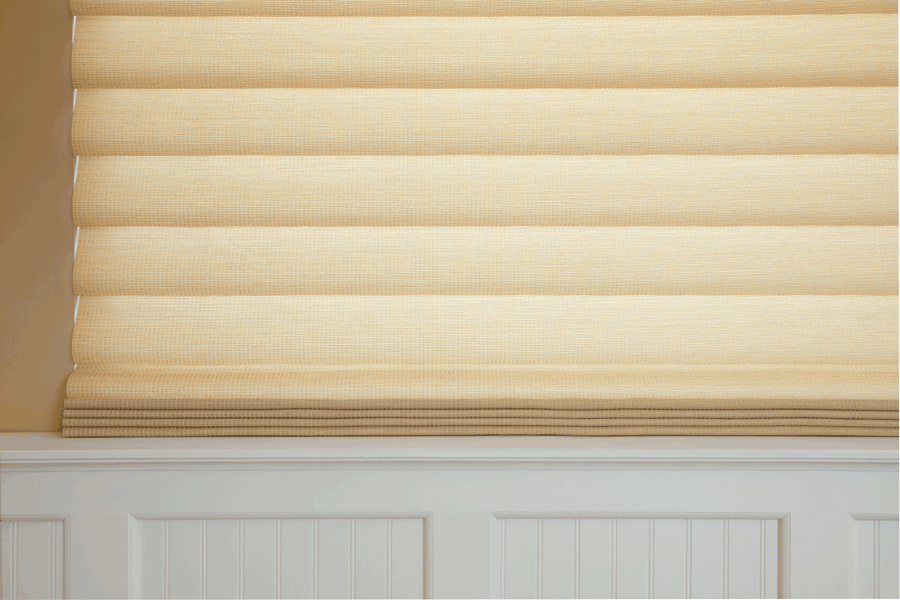 What's most important is to choose the BEST option for you and your family in your home. At Aero Drapery and Blind, let us help you find and select the most beautiful and functional window treatments for you to rid the glare. Contact our team to schedule your FREE in-home appointment today.