There are lots of reasons people choose to redecorate their homes. Whether a new season is approaching, or you've just moved in, and you don't like the previous owners' taste, It can seem like it's time for a makeover. But, the good news is–it doesn't have to be stressful! Redecorating your home all at once can seem like a daunting task, but when simplified, the process can be a calming and fresh, new start. It all comes down to two schools of thought!
Choosing Your Method
With two basic concepts, the first is what we like to call a "Common Theme." The name basically says it all. Through the use of the same color scheme and decorating style throughout each room, your home will have a fluent vibe. This concept is great at creating a natural and flowing theme for an open floor plan home. 
Another way to consider is with "Spatial Personality." If the idea of a home decorated in unity from room to room doesn't really seem like your style, then "Spatial Personality" is perfect for you! In this method, the rooms in your home are styled in different varying palettes, themes, and decor! If you have an open floor plan, but still want to give this method a try, you totally can! Often times, even open floor plans have rooms where that's the case, i.e. bathrooms and bedrooms.  
Finding Where to Start…
Okay, so you've selected your style method, but where do you go from there? If you're not exactly confident in where to start, we have some foundational elements that will help you revamp your home!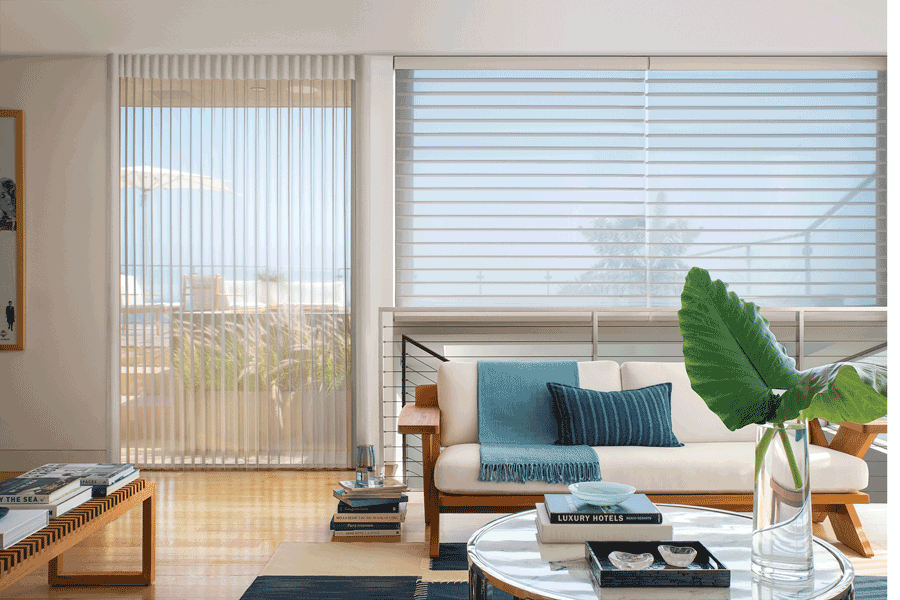 #1 Colors, Colors, Colors
Want to make a room pop? Bold colors are a great way to do that! Looking to add a soft, serene atmosphere? Neutrals and pastels will be ideal. Choosing a color scheme you love will send you on the right path for making the rest of the decorating decisions! Plus, with the perfect color scheme, things like accent walls, furniture, and wall decoration, seem to fall into place. 
#2 New Walls.
The walls are the most important part of any room. The color, texture, and accents set the entire mood and atmosphere. If you want an area that gives off a cozy vibe, try going for darker colors. And if you're looking for an open look and feel, give lighter colors a try. Want to add more personality to your rooms? In recent years we've seen the latest trends in wallpaper becoming very popular, as well as wood textured accent walls, like shiplap, board & batten and reclaimed wood.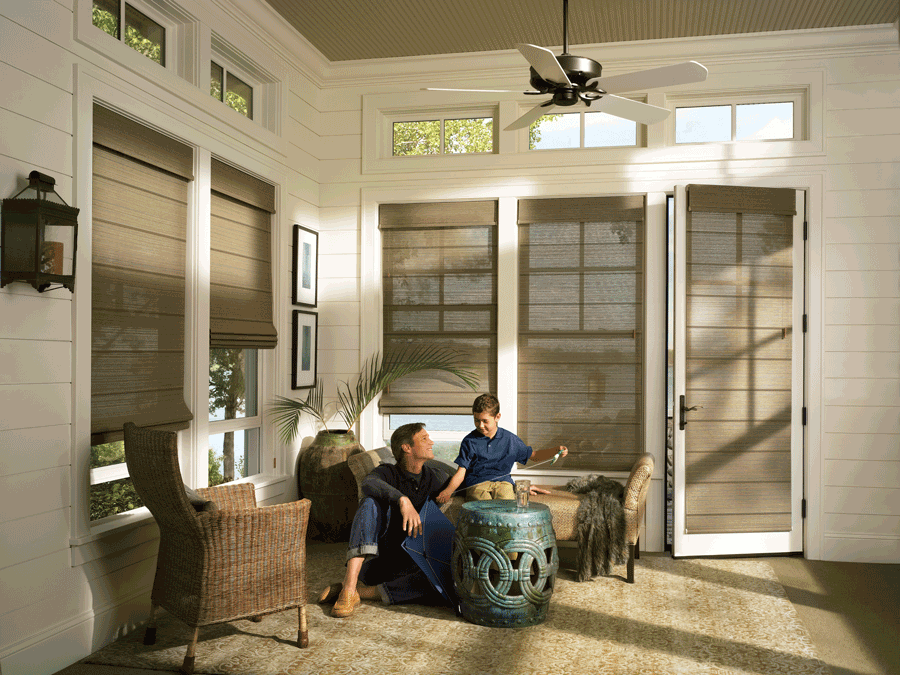 #3 Window Treatments.
Everyone likes privacy and the ability to control the atmosphere of their home with some simple lighting adjustments. That's why window coverings play a huge role in your home. With the right window treatments, you leave behind the headaches often caused by too much light, and you receive all the privacy you deserve. Which brings us to our next topic…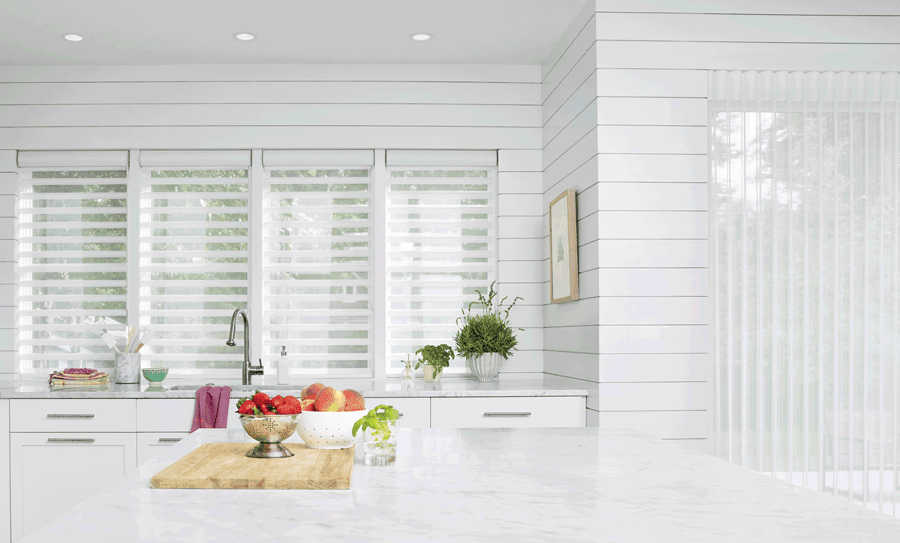 Solutions For Your Entire Home
Arches and angles and french doors might seem like a nightmare, right? They are beautiful, but often times hard to cover. Well, don't worry, there's a window covering for everything, even those hard to reach places! And if you're feeling overwhelmed with the idea of having to find the perfect window covering, don't stress! We're here to help!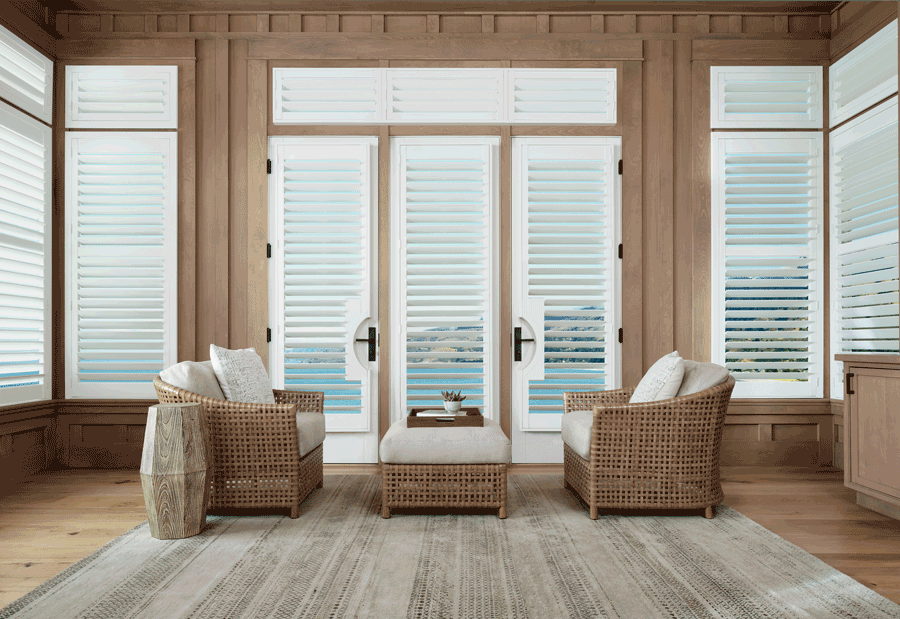 Whether your in the need of horizontal shades for windows or vertical shades for sliding doors, many fabrics cross collections to make an entire space flow together. And if you've decided to start redecorating your home one room at a time, and you want to focus more on function than style, we can help with that too. Call one of our team members at Aero Drapery & Blind today! We're here to help you get your Minneapolis home revamped with a FREE in-home design consultation.