Would you love to have window coverings to coordinate with the rest of your home? It's time to customize plantation shutters. They're about to become your favorite window treatment. Have you heard of all the amazing benefits they hold? Plantation shutters not only create a classic and lasting look, adding to the style in your home, but they function easily, even helping with your home's temperature regulation.
Customizable Control
One of the greatest assets that plantation shutters have are that they are completely customizable to compliment any look you may already have in your home. In addition, you're able to experience controlled lighting and your ideal level of privacy, simply by adjusting the louvers. Shutters are also highly energy efficient, blocking out the summer heat and the winter chill.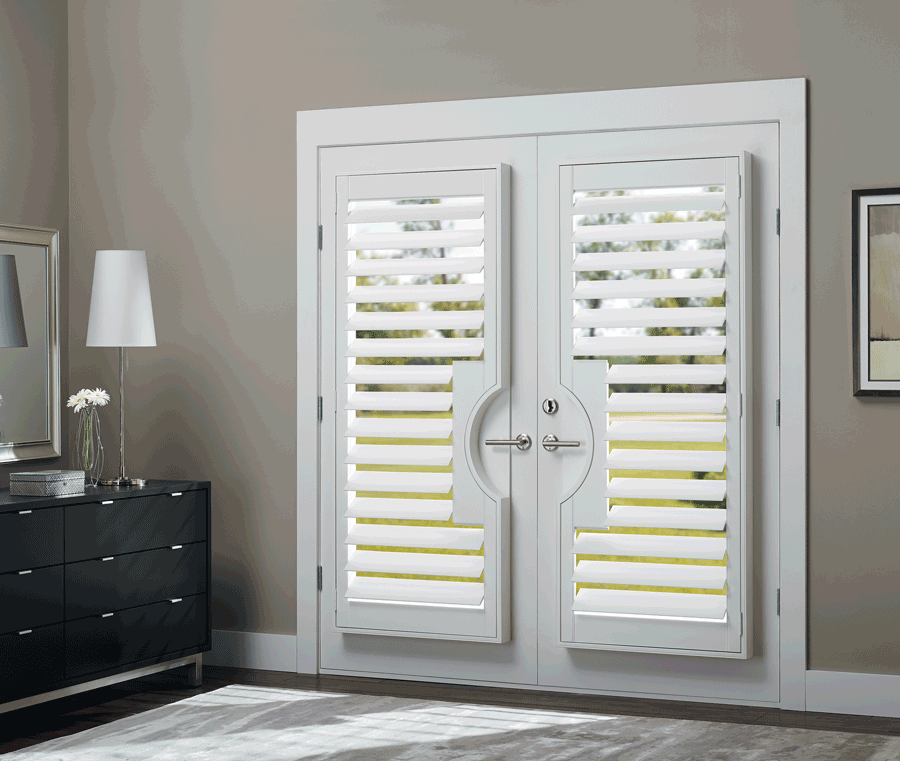 For seemingly complex coverage, like french doors, they're the best! Interior shutters allow you to cover doors without losing any function of turning the handles.
The Perfect Coverage
Covering all the different shapes and sizes of windows in your home can be a tricky feat. Do you have bay windows, arches, or wall to wall windows? All of these can usually present some difficulty when trying to pick out the perfect window coverings.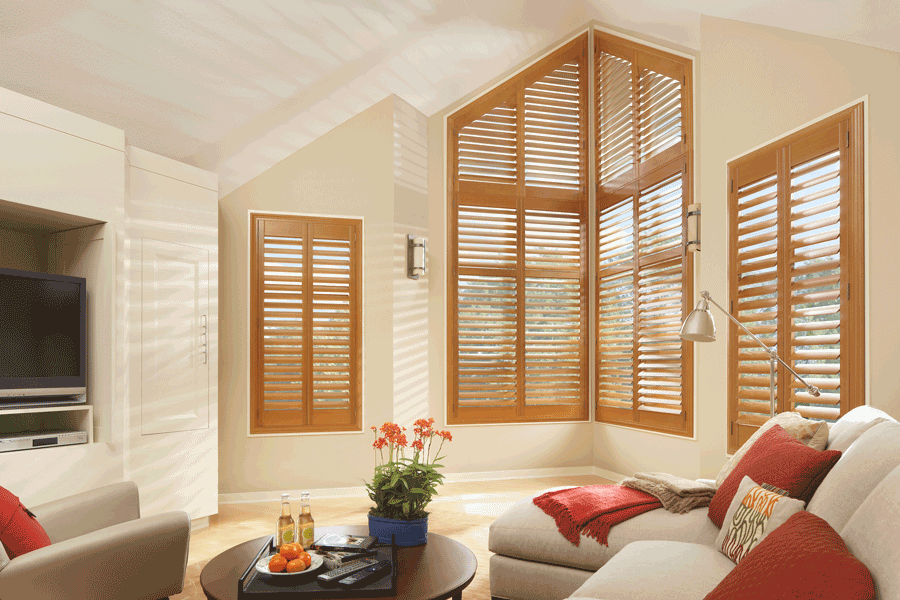 When you customize plantation shutters, you'll cover those specialty windows. But, even better than that, it's the directional light control you'll love. Enjoy the light as it enters across the ceiling, but get all the privacy you want. Those hard-to-reach windows where you want a solution, but you don't want to sacrifice the light or character of your home? Plantation shutters are the answer.
A Goodnight's Sleep
One of the best places for interior shutters are bedrooms. No more distracting light from street lamps or the flash of passing cars. Everyone is your family will sleep better with the room darkening qualities of window shutters. And, you'll have peace of mind throughout the day and night because these window treatments are child safe.

Another benefit? They are fast and simple to adjust, so you can either bring in light in the mornings to start your day off right, or settle down at night in a dark and quiet room.
An Amazing Exterior
Plantation shutters add an extra layer of decor, dimension, and design to the interior of your home. But, they also provide curb appeal when viewing your home from the outside. With their sleek, clean, and classic design your windows will always look tidy and pristine.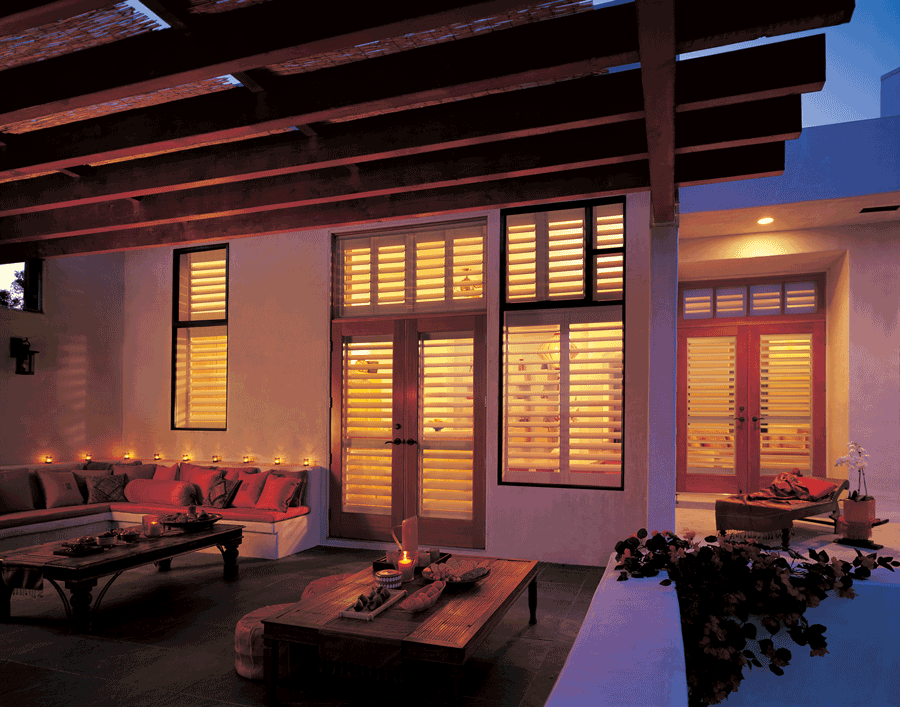 When you customize plantation shutters, you create the overall look of your home. Wouldn't that be the perfect welcome home? And, you can easily adjust the shutters for ideal privacy from outside eyes and foot traffic.
Want to Customize Plantation Shutters for Your Home?
Every home needs window solutions, and we'd love to show you what interior shutters could do for you! Let our team at Aero Drapery and Blind help get your home all set up with the perfect plantation shutters. Contact our team today to set up your FREE in-home consultation.