It's an exciting time for design. Our latest style announcement comes to you with the stunning fabrics of Rebecca Atwood. Hunter Douglas has teamed up with Atwood–a textile artist from Brooklyn–to bring unique artistry and hand-painted techniques to the Design Studio.
"Natural light is a luxury—it makes everything look better—and window treatments become such an important part of the room."
~ Rebecca Atwood
Rebecca Atwood Designs
What begins as sketches, then turns into her hand-painted work on textiles. Her art is intentional, full of beauty and alive with color. Rebecca grew up in Cape Cod, loving her surroundings with a keen appreciation for nature. It's certainly an inspiration for her artwork.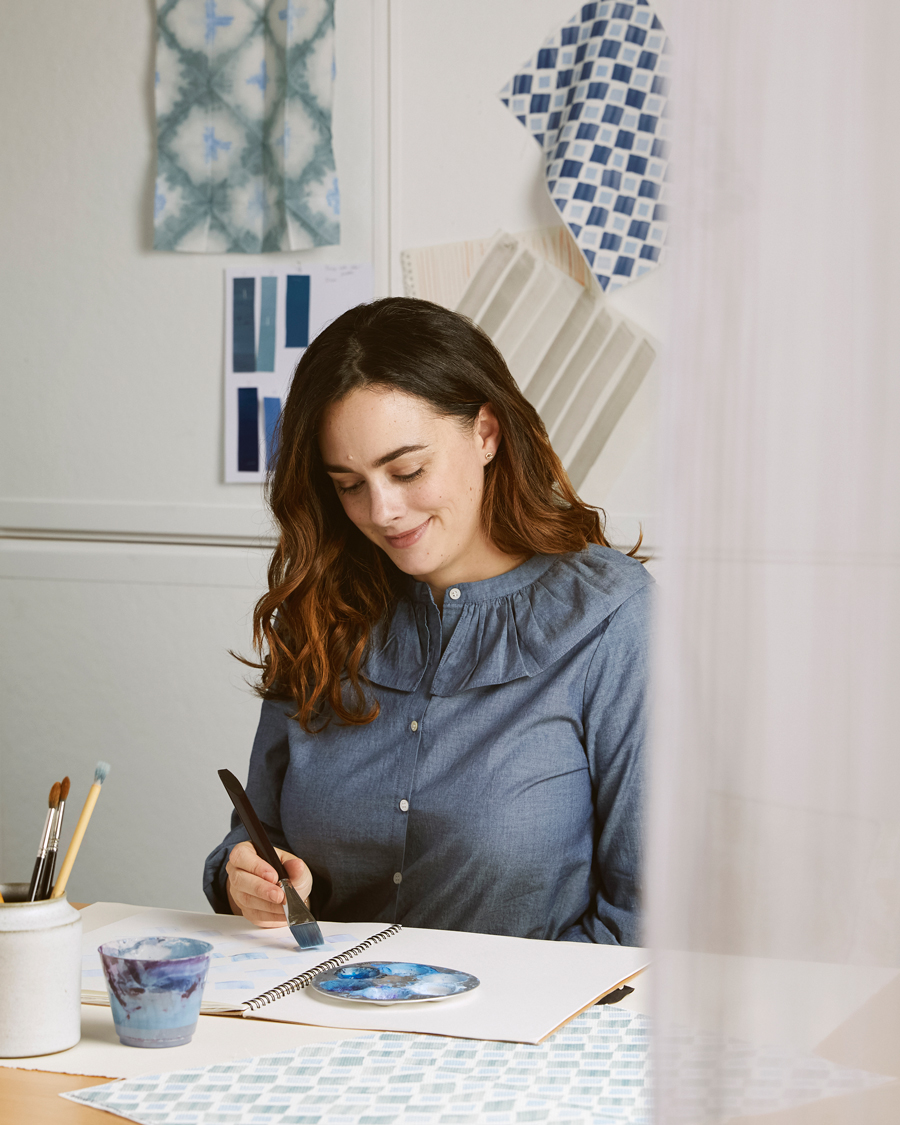 But, while her artwork is full of creativity, at Rebecca Atwood Designs, the work her team does is focused and consistent. Values of self-care, responsibility, presence, inspiration and creativity are balanced throughout the process of developing the textiles.
Introducing the Fabrics
From whimsical patterns to ever-flowing watercolors, the fabrics in this collection offer a range of styling. These eight captivating designs are offered in different color schemes. With the Design Studio, you're encouraged to customize your home. This includes using cut fabrics for your home accents. As a result, you'll truly coordinate the look.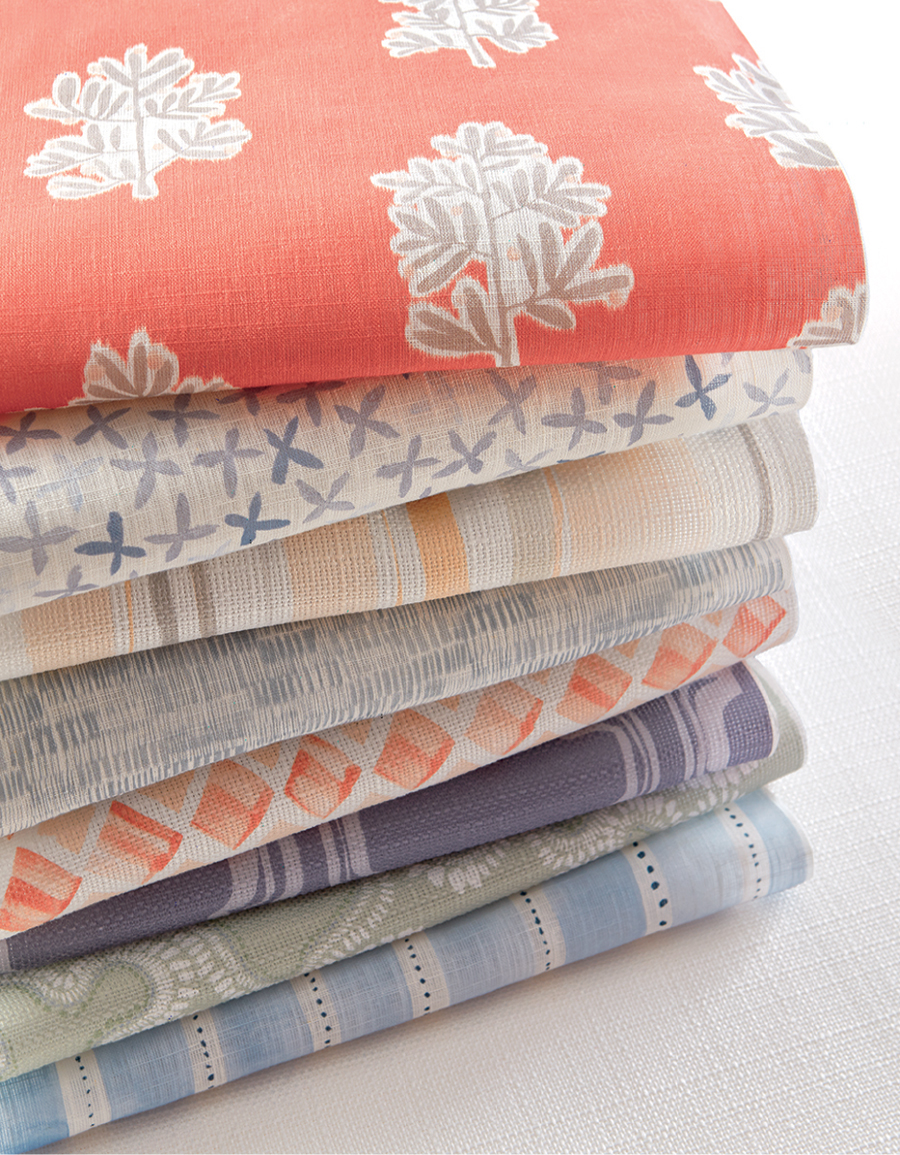 Meet the Design Studio 
If you haven't seen what's possible with the Design Studio, it's time to take a look! Choose the type of custom window treatments you prefer, including draperies and side panels, roman shades and roller shades. Then, you'll select from gorgeous fabrics, with the perfect color scheme for your home. 

And, now, you have the opportunity to feature the textile artwork of Rebecca Atwood. At Aero Drapery & Blind, we can't wait to help you discover your favorite fabric from this exciting collection. Stop by one of our Minneapolis-St Paul area showrooms to browse fabrics. Or, contact us for your FREE shop-at-home appointment.