It's as easy as 1, 2, 3…and 4. Layering drapery can open up so many possibilities for your home. By creating a new look and adding function to your window coverings, your space will feel rejuvenated this spring. Here's a list of four style elements to consider when layering drapery. Learn how this simple concept can transform a home.
1. Using Patterns & Prints 
A simple way to bring color and style into any room is by introducing patterns & prints. Layering drapery with fabric shades can open up a variety of style options. Our selection of fabrics is extensive with options for any decor. Always remember that choosing coordinating patterns is an important part of the design process. By working with a window treatment specialist, you'll have expert help with your selection!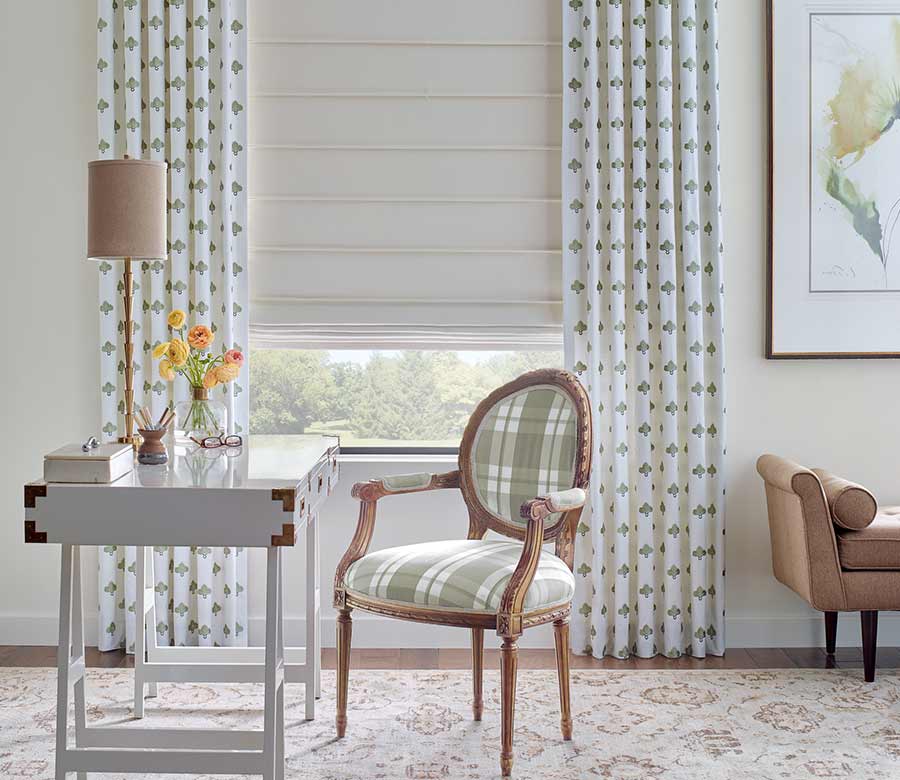 To keep it simple, add a print or pattern to either the drapes or the shade but not to both! It's also best to pair patterns with solids, for a look that coordinates.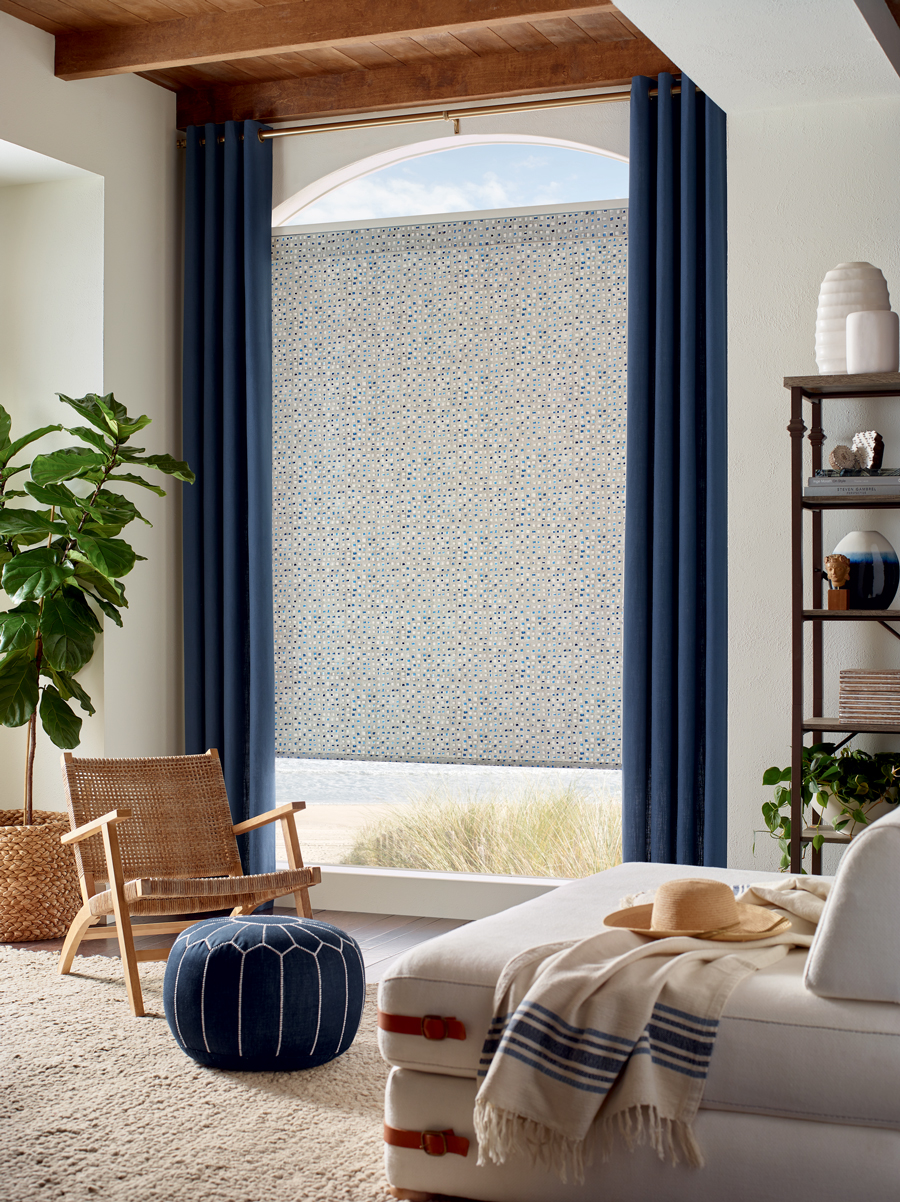 2. Accessorize with Hardware
Layering drapery will give your home a sophisticated finished look, but don't stop there. Add a finishing touch by highlighting your personal style with hardware. Popular choices today are matte black, gold and oil-rubbed bronze. There is no wrong choice.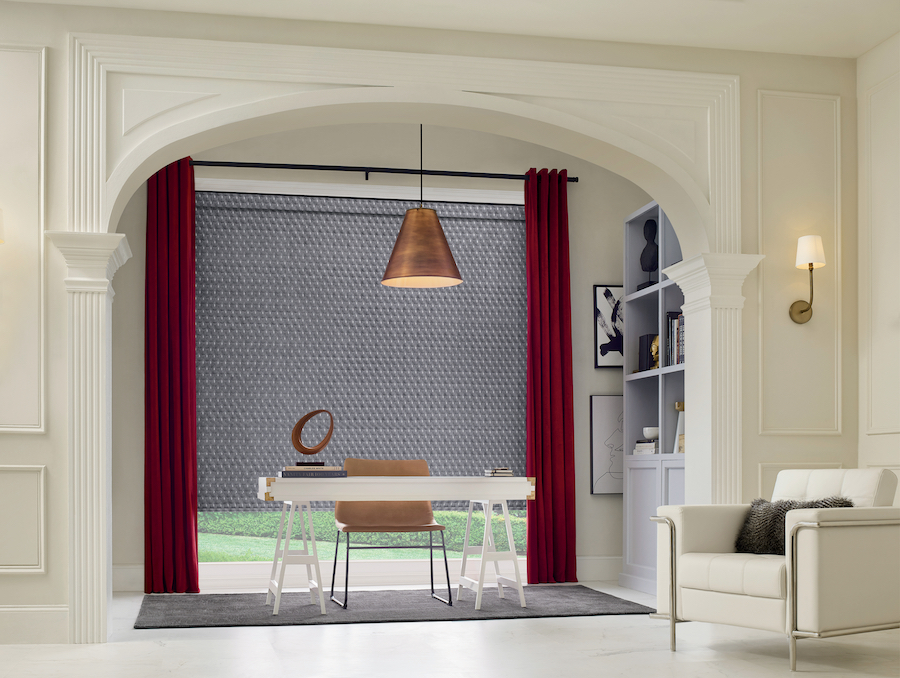 Choose a finish that coordinates with the other elements in your home to create your custom look. The gold drapery rod below looks stunning here.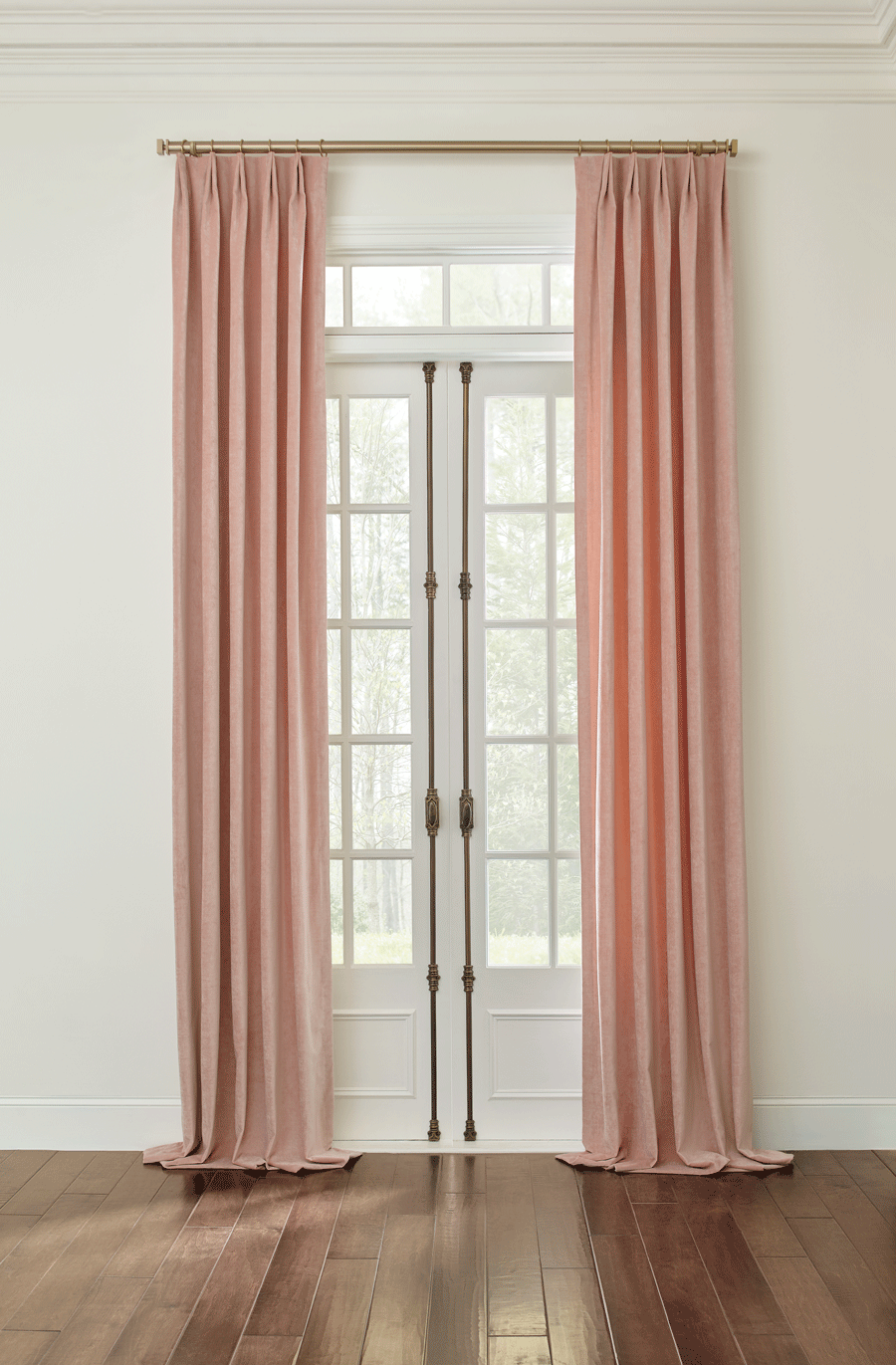 Another consideration when installing hardware is the placement. Start by evaluating your entire room and take notice of the dimension. This designer chose to install the drapery rod close to the ceiling to make the room seem taller–it works!
3. What Surrounds You? 
Next, take a minute to evaluate the rooms in your Minneapolis-St. Paul home. What is their purpose? How do they function? Take this beautiful dining room for example, an inviting space to enjoy a meal. The layered drapery was designed purposefully. The shades adjust to add privacy and light control. The light, airy drapery adds to the ambiance of the space.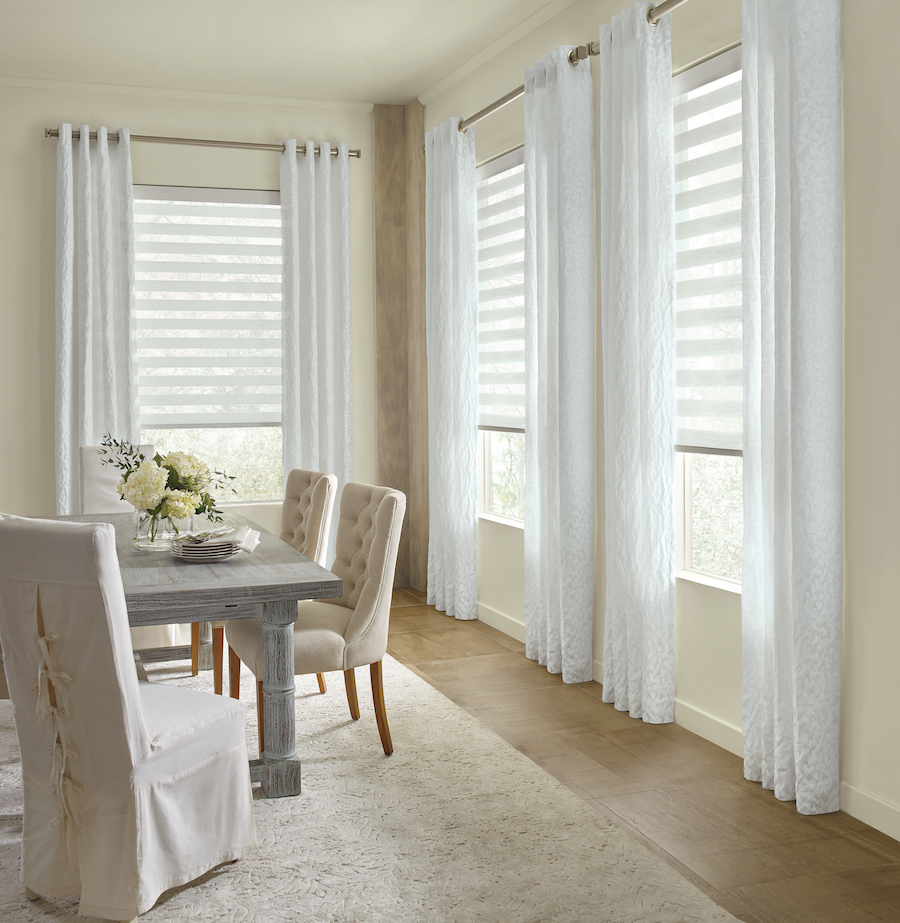 In addition, when layering drapery, the right combination is an important factor in accomplishing your design goal.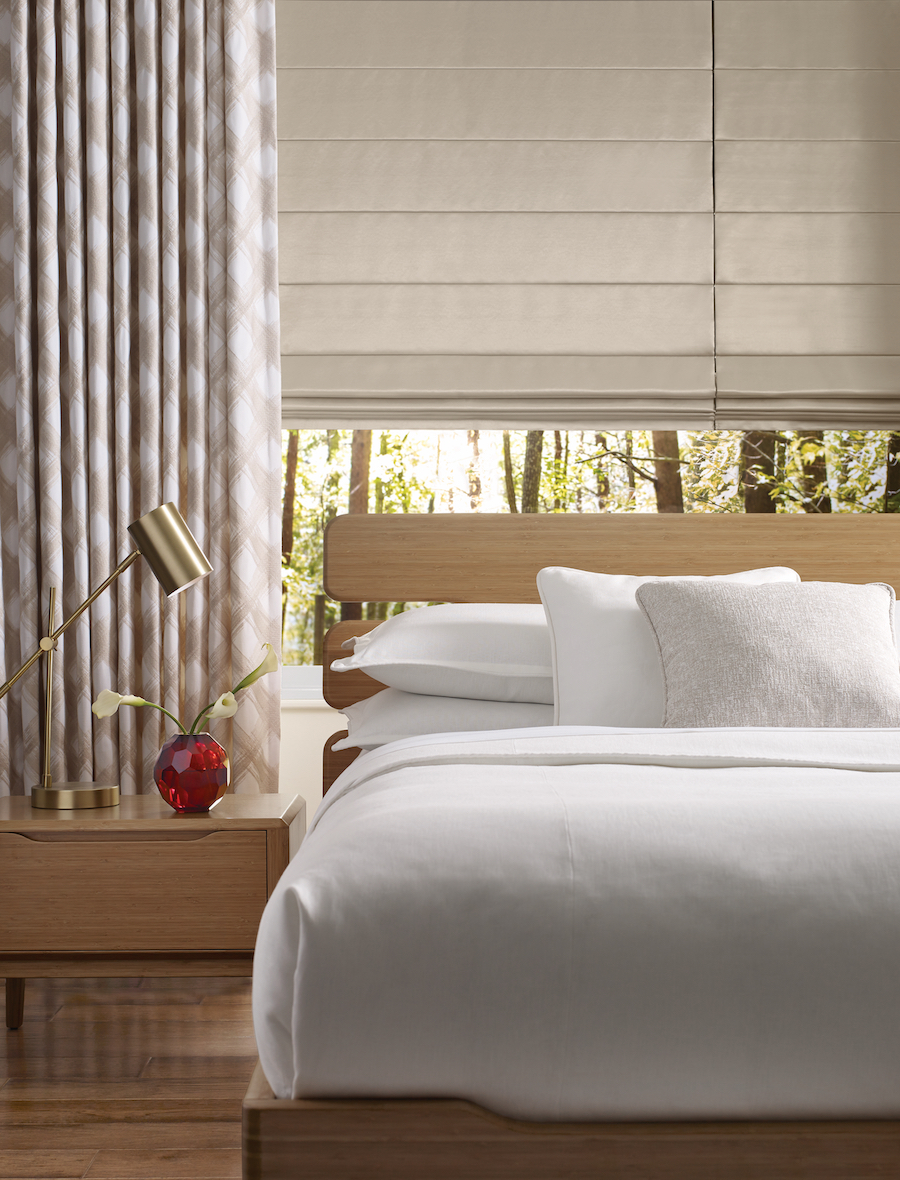 The featured master suite above is also a perfect example of layering drapery for style and function. The beauty of this bedroom is not lost in its need for function. The designer layered drapery over coordinating room darkening shades and it looks gorgeous!
4. Layering Drapery the Smart Way
The smart home craze is upon us and window treatments are no exception. Homeowners today want their homes to interact with them seamlessly –just as any other technology does. So, when layering drapery, consider adding automation that controls the opening and closing of window treatments. As a result, adjusting shades and drapes can be done remotely, on a set schedule or even with voice command.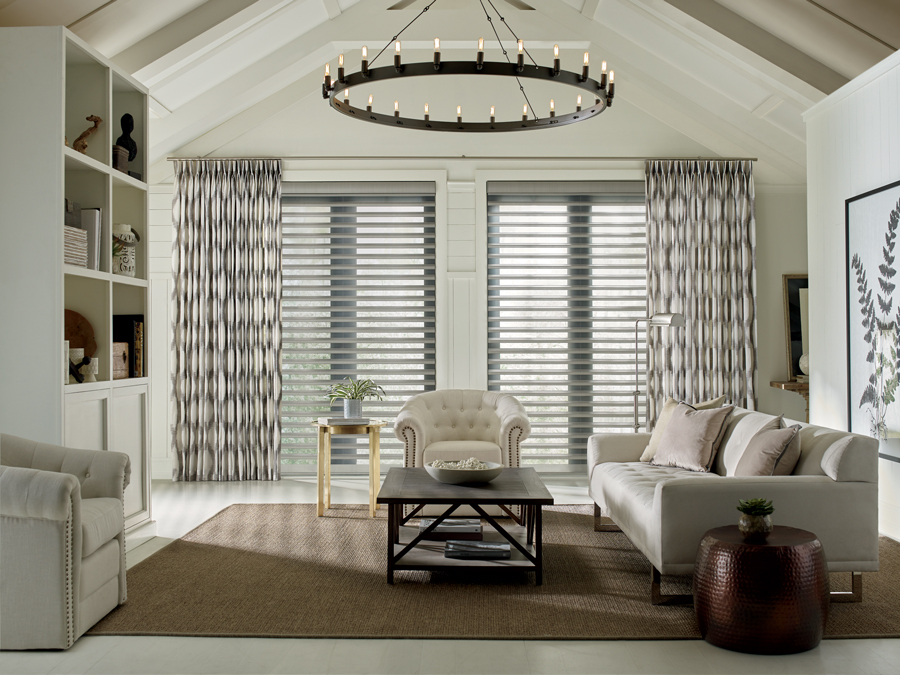 Ready for a Refresh?
Springtime is the perfect time to begin a new project, why not try layering drapery? Using fun fabrics to brighten up your space will leave your home feeling fresh and new. Our window design experts can guide you through the process. First, choose prints that coordinate. Then, hardware that elevates design. And finally, smart home features that improve the lives of your family. Get in touch with us today and schedule a FREE Consultation.