When looking to add something new to your home, it's important to take into consideration other people's advice and experience! Window coverings are no different. That's why we dove in to figure out what our top 5 most popular window covering solutions are, specific to the Minneapolis-St Paul area. We're excited to bring you this list today to help you get started with narrowing down the right treatments for your space.
#5 Glass Doors
Fall is upon us here in the midwest, and for many of us that brings evenings spent out on the back patio enjoying company and the cooler weather. Our window treatments for glass doors will not hinder how your patio door works at all! Instead, it will simply add light control and privacy to your interior space when you desire it. The handles, hinges, and door will still function with ease!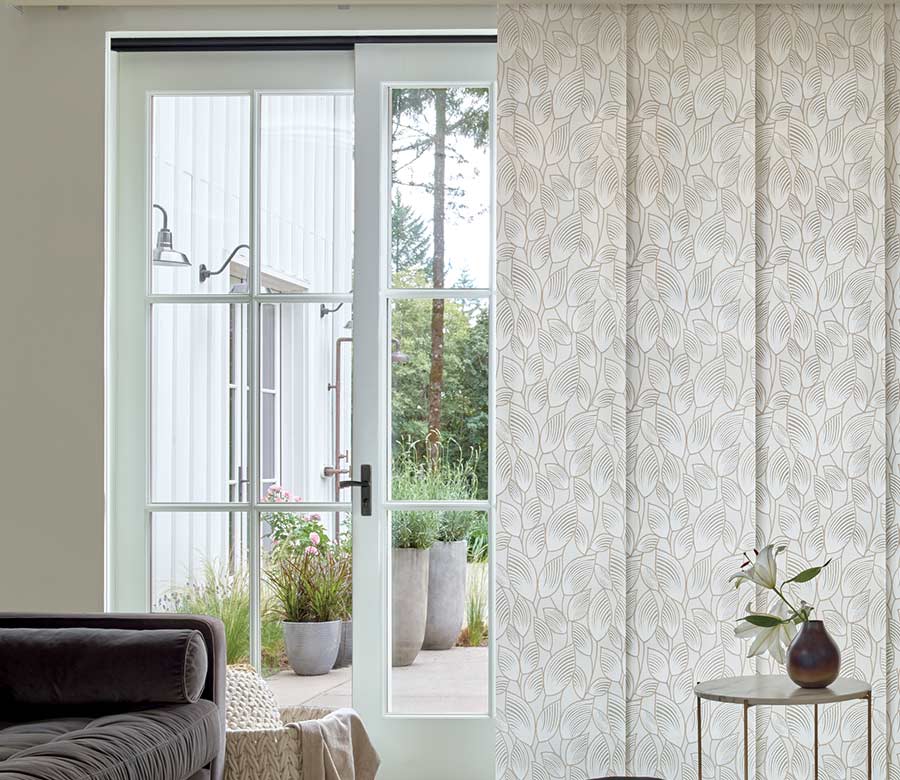 #4 Top Down Bottom Up
The top down style of shade allows you to have your cake and eat it too. You can still let the beautiful natural light illuminate your space, but by having shades on the lower portion of the window, you can easily block out the pesky glare and harsh UV rays that often come with it. Welcome in more privacy and control while still enjoying the benefits the sun brings in. No wonder it's one of the most popular window covering solutions in this area.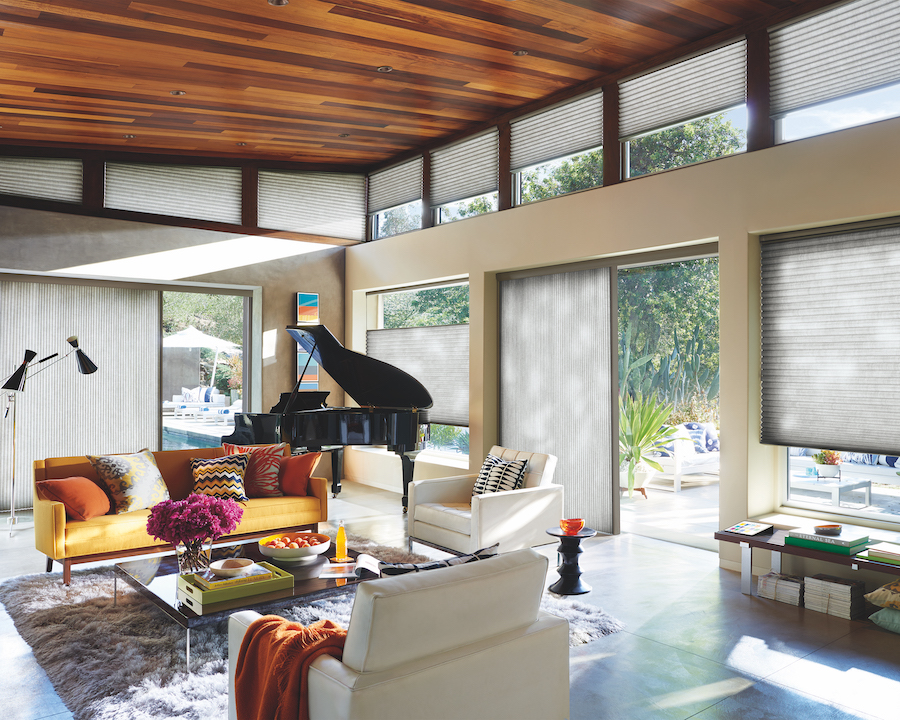 #3 Motorized & Automated Treatments
If you're looking for window treatments that offer it all, motorized window coverings may just become your new favorite! On top of light control, privacy, and energy efficiency, the amount of convenience they add to the home is unparalleled. You can easily adjust them with a voice command or simple tap of a button. Or, even program them to work around your ideal schedule!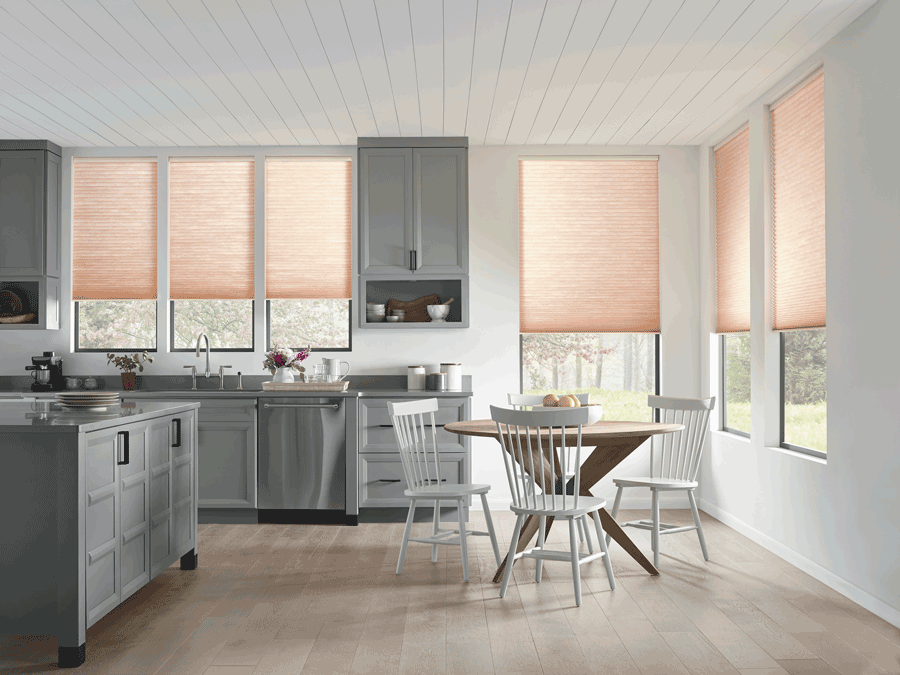 #2 Room Darkening
Do you love a good and restful night's sleep? Who doesn't! Room darkening shades will help to block out any distractions that may grace your windows at night so that you can wake up feeling your most refreshed everyday. These shades also make a great addition in children's rooms. You can close them while starting their bedtime routine, and they can even lengthen nap times a bit too!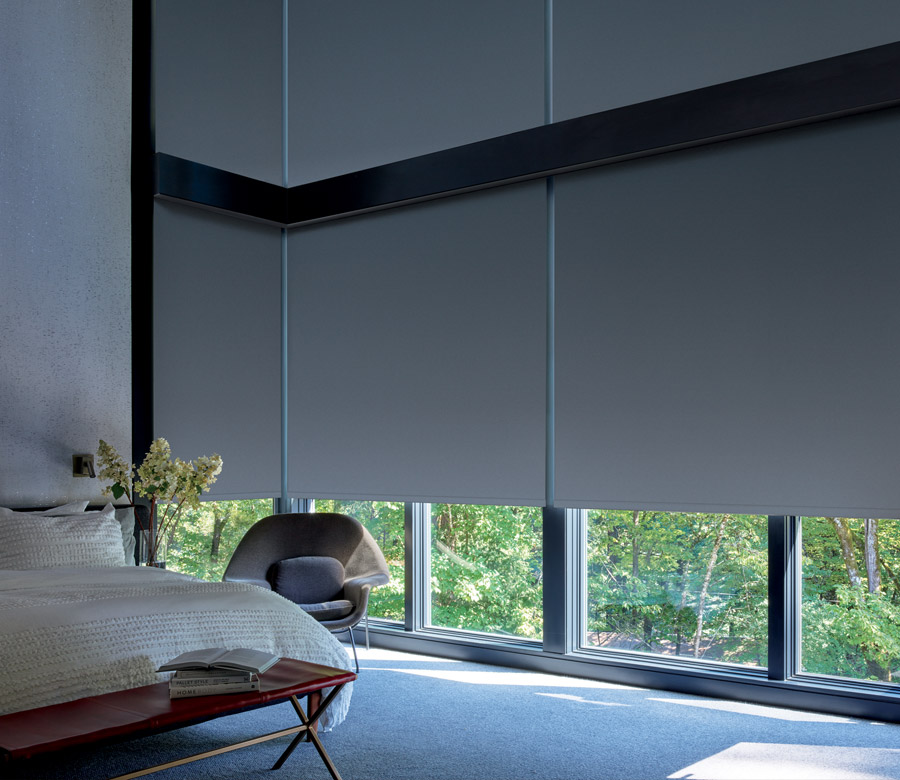 #1 Large Windows
Large windows are a stunning part of any space, that's for sure! They allow for light to flow in, a gorgeous view, and even help to bring the outdoors in. However, there are certainly times when that much sunlight can become more of a hassle. Especially when you add in the glare and damaging UV rays that can come with it. Our treatments for large windows will help to eliminate these problems while still allowing you to soak it all in when you want!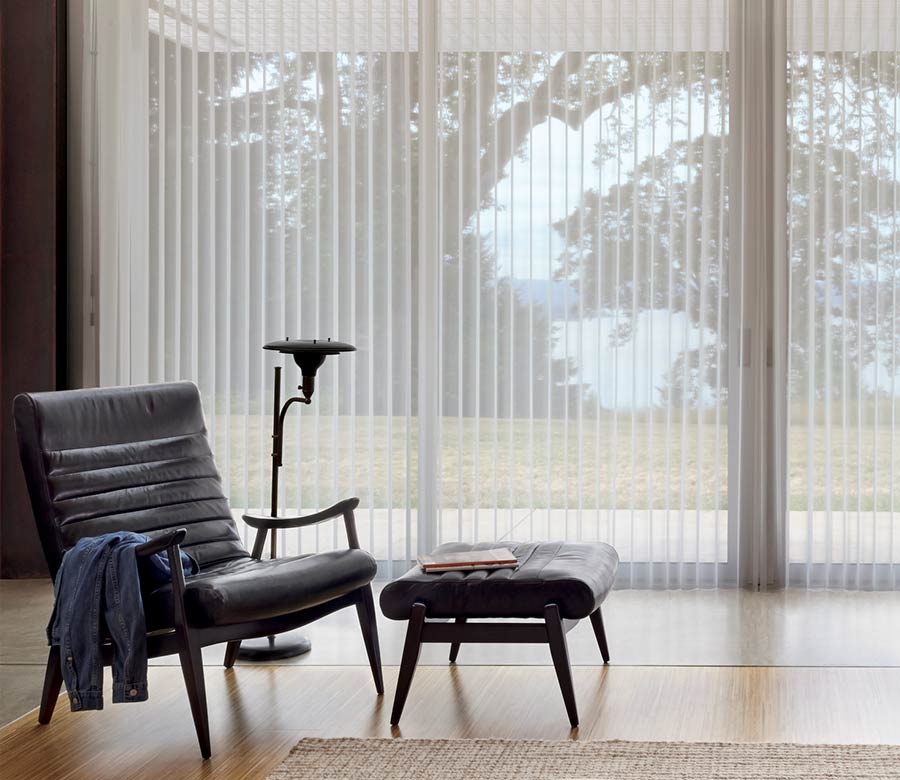 Which is Your Favorite of the Popular Window Covering Solutions?
Whether you're seeking more light control, privacy, convenience, or even sleep, we have the solutions for you! This list is our top 5 most popular window covering solutions for community homeowners–even your neighbors. Do you find yourself nodding in agreement? Which ones speak to you? We'd love to know. Sit down with an expert from Aero Drapery & Blind to start your project. Contact us today for your FREE consultation.